#FeatheredFriday by @melinda01010. You can use this tag for any of your bird related photos, and it doesn't necessarily have to be on Friday!
Fruit is a preferred food for many different birds. It is an excellent source of sugar and is an essential energy source.
The jelly feeder that hangs by my window is a favorite spot for many of the local birds to stop by for a sweet snack!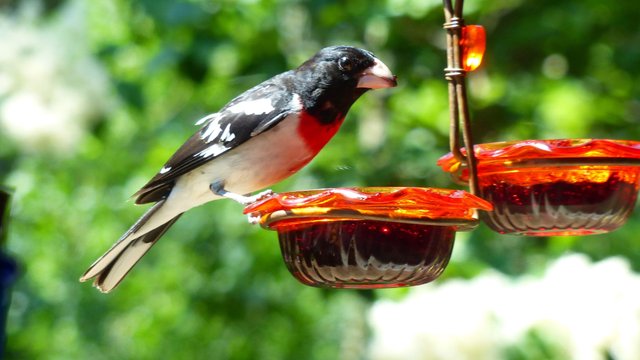 Rose-Breasted Grosbeak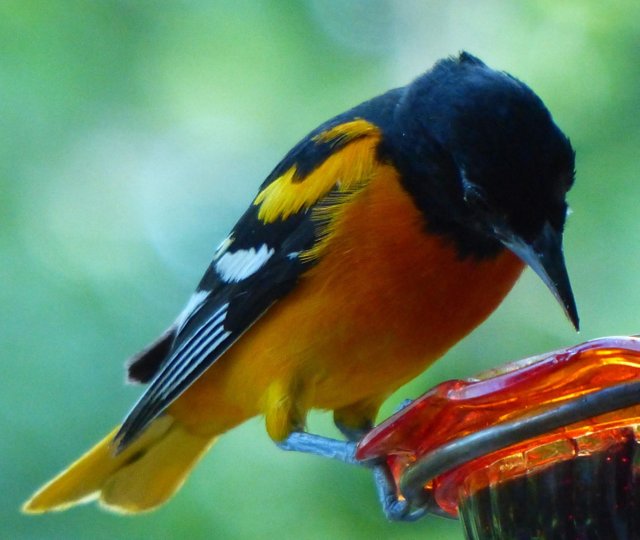 male Baltimore Oriole
There are many different birds that have at least a partially frugivorous diet and will eat fruit regularly.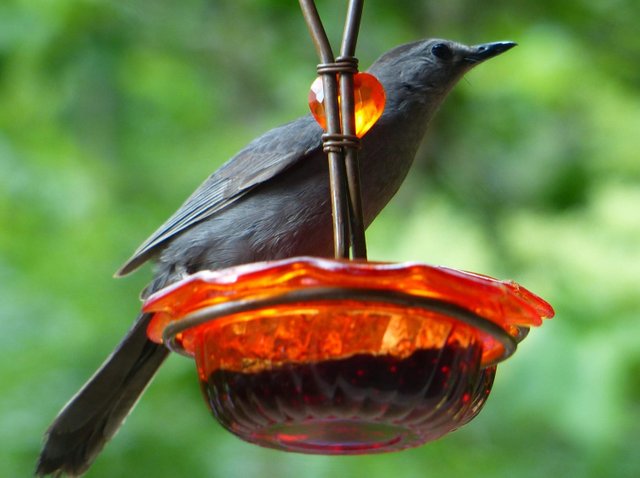 Catbird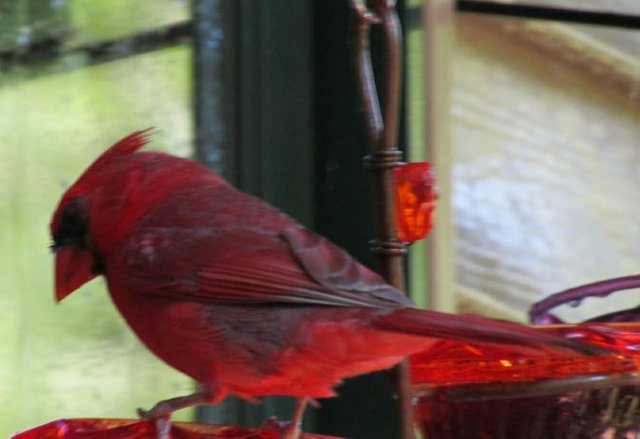 male Cardinal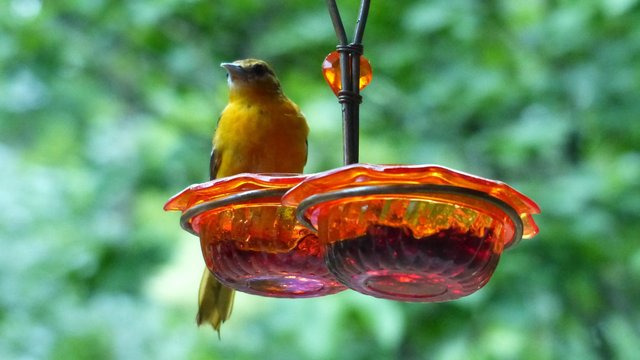 Baltimore Oriole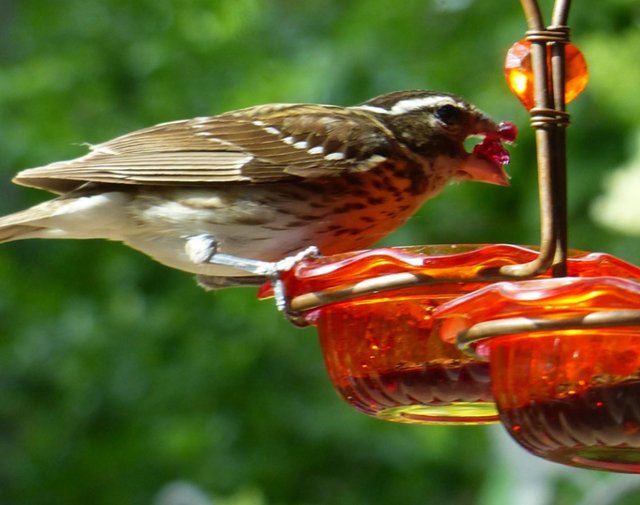 female Rose-Breasted Grosbeak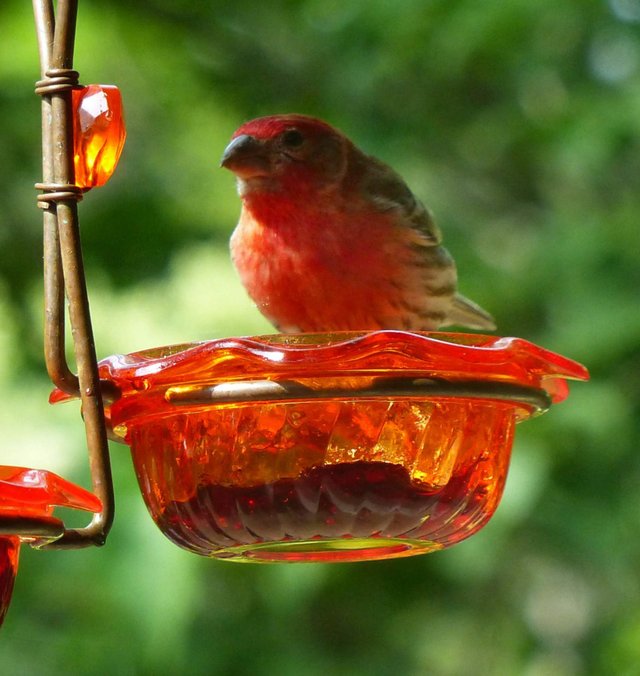 male House Finch


Fruit-loving birds are primarily our spring and summer residents. These are the birds who return to us each year after wintering in warmer climates where, often, fruit is available year round. Orioles, robins, mockingbirds, catbirds, tanagers, cedar waxwings and bluebirds all love fruit. Most fruit-eaters are insect-eaters, not seed eaters. Remember to place partially peeled over ripe bananas, and other bruised or over ripe fruit out on a platform feeder and see who is attracted to stop by!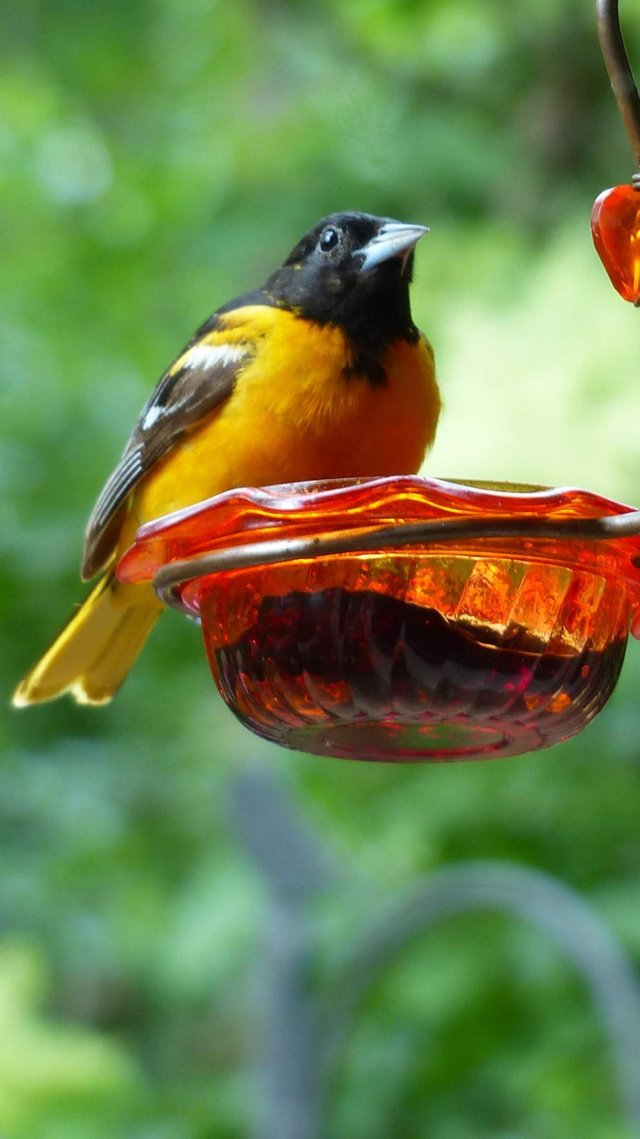 male Baltimore Oriole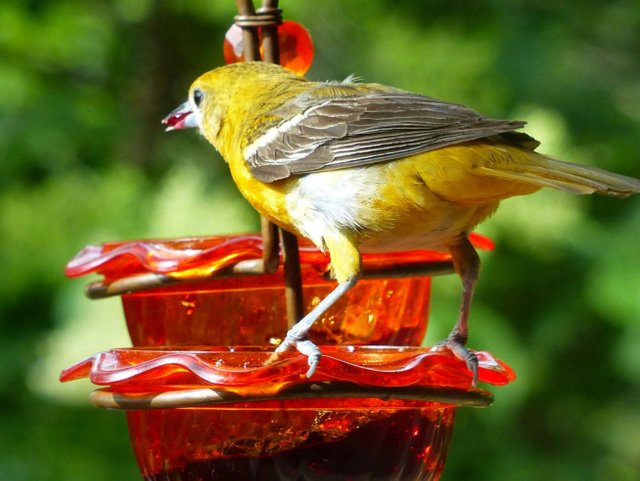 female Baltimore Oriole


Often there is a line...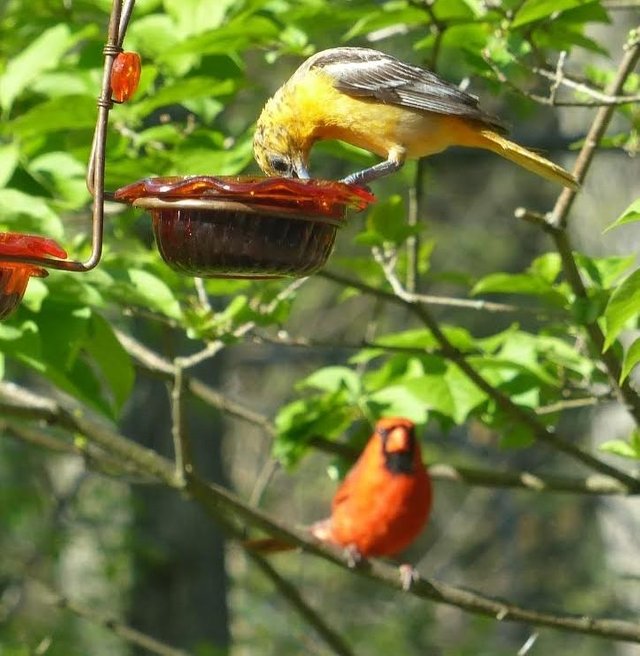 Grape Jelly is the favorite!


Thanks to @otage for the Street letter signature!

Go here to enter

banners by @shasta


[email protected]
eSteem.app | ‍GitHub | YouTube
✍ Telegram | Discord