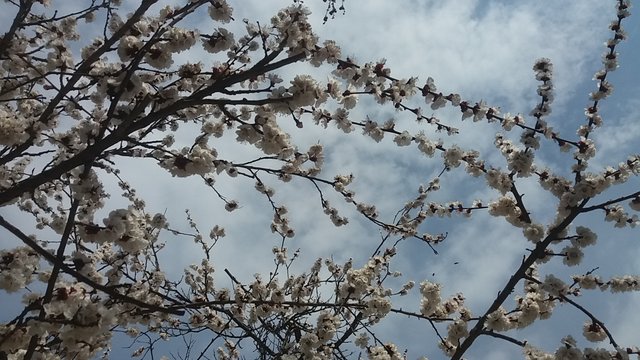 Song Of March
By Patricia L. Cisco

With winter's footprints in the past,
and snows begin to melt at last.

With longer days and shorter nights,
the wayward winds of March take flight.

Four winds she holds within her grip,
then hurls them from her fingertip.

Her woolly, fleecy clouds of white,
she sets in skies of blue delight.

Her wild bouts of gusty breezes
roar through valleys, hills, and trees.

That high pitch whistling song she sings
awakens earth and flowering things.

She tears a hole in heaven's sky
so sun can shine and rain can cry.

She gently calms as spring draws near,
as blooming daffodils appear.

She welcomes April showers in,
then gathers up her dwindling winds.
Now her long journey home begins,

knowing she'll be back this way,
upon a cold, late winter's day,

when nights grow short
and days grow long.

Listen for her whistling song!

More By Patricia L. Cisco

★★★★★★★★★★★★★★★
you can check some of my previous posts here:

Each Moment Is Precious..
Video of my artwork ❤️ painting and split peas..
We are all human..
Video of my artwork.. painting and dry mint 🌿
Natures way...
Video of my painting and coriander seeds..
The Great Creator...
Inner peace..
Painting with gasket and screw...
my art works Video.. ❤ painting with gasket & screw...
Pain Ends..
Change is all..
My painting and Blossoms.. 🌸🌸
Video of my painting with pumpkin seeds.. ❤
Life Is Now..





THANK YOU for your attention..
leave me a comment and tell me what is your opinion about my artwork!
It will make me happy to see your comments... :)
Enjoy your Life and Be Happy..