Are You Using eSteem? + New Office Preview
With all the concerns about Steemit, Inc laying off employees, a less-than engaged CEO, and other general aspects of centralization with regards to most people using Steemit.com and thinking that's the only way to interact with the Steem blockchain, I thought it would be a good time to remind you about eSteem!
eSteem (the mobile app) and eSteem Surfer (the desktop app) allow you to browse the Steem blockchain from your own devices. This is part of the solution to further decentralize our usage of Steem. Before I get into that, here's a quick personal update from my new in-home office in Puerto Rico:
You can see more updates about our move in my latest post.
If you have eSteem installed, that link above should automatically open the eSteem application using the "esteem://" protocol link instead of "https://" or "http://".
EDIT: It seems Steemit.com is injecting "https://" into my links (and busy.org seems to just drop the link all together). Hmm. I guess my local test wasn't enough. I guess we can't use esteem protocol links just yet.
Here's a quick demonstration of what I mean and how you can build your own esteem links along with a short demo of the eSteem Surfer application:
Here's what the create post screen looks like using the dark theme: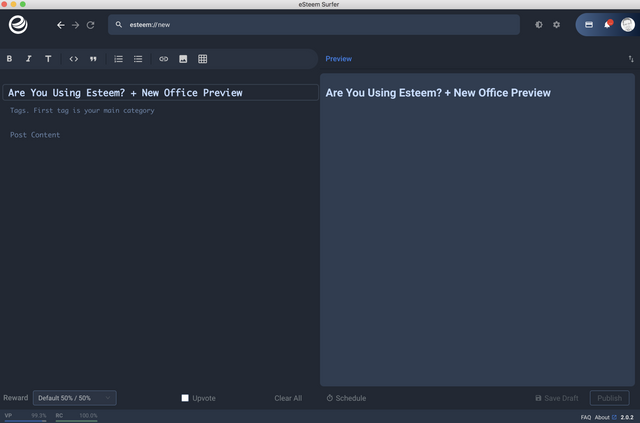 I hope you enjoyed that little preview and that you're doing well. If you haven't tried eSteem yet, take a moment and install it: https://github.com/esteemapp/esteem-surfer/releases If Steemit.com ever goes down or goes away, you can still interact with the blockchain without concern.
---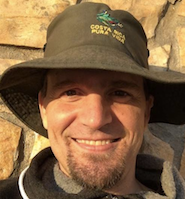 Luke Stokes is a father, husband, programmer, STEEM witness, DAC launcher, and voluntaryist who wants to help create a world we all want to live in. Learn about cryptocurrency at UnderstandingBlockchainFreedom.com







I'm a Witness! Please vote for @lukestokes.mhth