How to follow the @msp-curation trail!
Follow the brand new @msp-curation trail! 10 handpicked posts per day!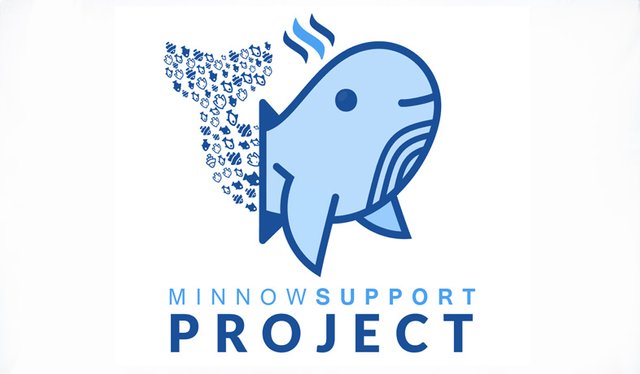 Here at Minnowsupport, we have a project that has been running for a few months now called @msp-curation, this account is dedicated solely to voting hand-picked posts. We currently have 12 curators who each cover a different topic on Steemit.
The account currently has 13,442 steem power!
We are working on growing that but in order to amplify the vote, we have added a curation trail on steemauto. Following this trail guarantees that you can spread your vote to many different topics and since all the posts are handpicked you can be sure your vote is helping to support excellent content creators!
How do I follow the trail?
Following is super easy!
If you don't have an account simply go to steemauto.com, click register and follow the instructions.
You first need to log in through steemconnect with your posting key.
It will then ask you to sign again through steemconnect with your active key (this will authorize steemauto to use your posting key).
Next, click curation trail: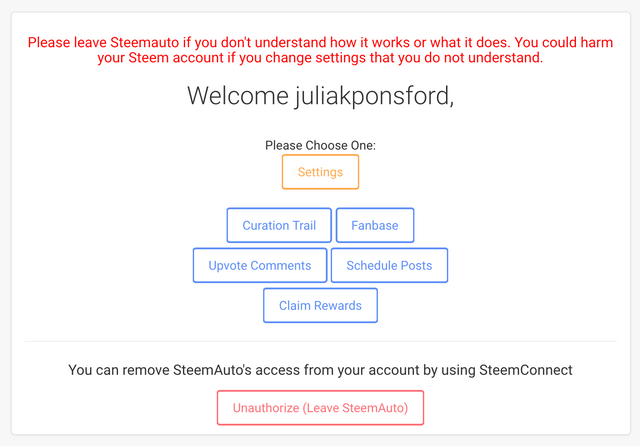 and search MSP-curation in the search box and click follow:

Now adjust the settings, the default settings screen should look like this: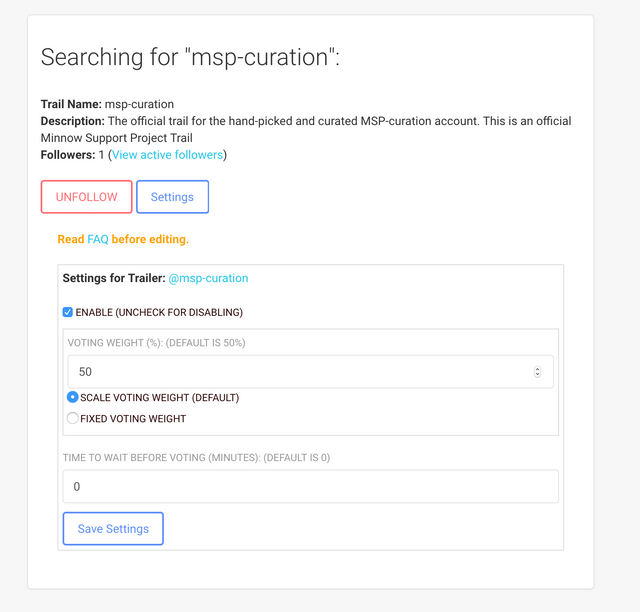 Important
Steem auto offers two ways to follow a trail, you can follow with a fixed voting percentage (if you set it at 20% it will follow every vote with that percentage) or a scaled percentage (scaled meaning if you choose 50% and we are voting at 50% it will follow with a vote from your account at 25%). If you don't understand this part I suggest further reading the FAQ
@msp-curation does a maximum of 12 votes per day (usually 10 at 90% and 2 at 50%), so this can be used as a reference for your calculations.
Our curators!
Here is our current list of curators and a link to their most recent curation post if you would like to see a selection of authors we support:
@isaria curates music / Last curation post
@juliakponsford curates art / Last curation post
@ma1neevent cuartes introduceyourself posts / Last curation post
@carpedimus curates sustainable living / Last curation post
@creativesoul curates posts about peace, abundance, and liberty / Last curation post
@rougebot curates posts in the life tag / Last curation post
@jfolkmann curates photography / Last curation post
@jrswab curates technology and science / Last curation post
@scaredycatguide curates finance and crypto / Last curation post
@clayboyn curates philosophy and psychology / Last curation post
@sunravelme curates fiction and poetry / Last curation post
@kubbyelizabeth uses the curation account for HR and inviting new users to PAL
If you have any questions the best place to ask is in our discord: https://discord.gg/fJ9TN
We appreciate your support! See you in the pond!