Looking for Steemit post ideas? Here are posts I will upvote $20+ when you author them and share a link in the comments here! Will you help me by writing these posts because then I will help you by upvoting your post 100% at close to full voting power? I hope this will provide you with an outstanding chance at getting a top trending post on Steemit because each of my ideas here I think has great potential and I do not have the time available to do all of the research for it!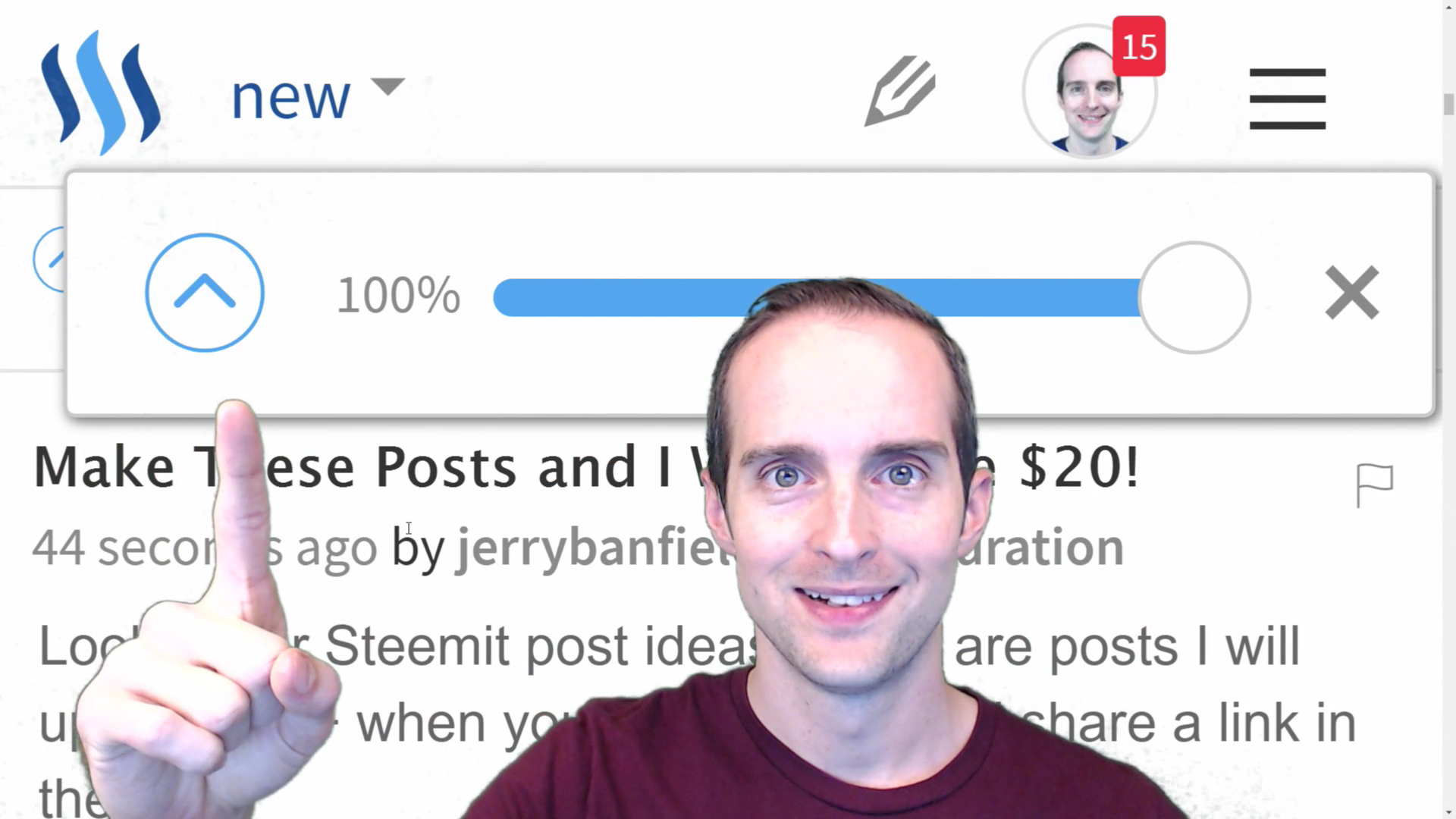 List of ideas for easy trending posts worth $500+ starting with my upvote!
How do you get an upvote?
Do the research for the post.
Make an outstanding post with screenshots and images that most completely provides what I asked for above.
Submit the story on your Steemit account.
Comment on this post below with a link to your post with a description of which topics you addressed in your post.
Receive an upvote on your post and on the comment here!
Which posts will I vote up the most?
My full vote will be limited to the first completed post that gives me everything I was looking on each topic above. A half-way done post or a second, third, or fourth post on the same topic will receive a smaller vote percentage.
Will you allow me to use your work in my posts going forward?
If you make a comment here asking for an upvote on your post, you are also agreeing to allow me to use anything you wrote in the post in future videos or posts of my own in exchange for my upvote because I want to present your outstanding work to as many followers as possible! Anywhere I use it will include a link to both your account name and your original post to help you build a following. You of course maintain copyright to everything you create and by asking for an upvote here are agreeing to give me permission to make use of it!
For example, I might quote your post, use an image directly from it, share data that you created, and/or combine parts of many posts together to make one master post. If you would rather not participate, please avoid making a comment with a link to your post requesting an upvote!
How will this help me?
When you write amazing posts and do the research to help discover the best of Steemit, you will help me earn a lot more in curation rewards by giving me the best posts to vote on early before others vote on them! The more you help me earn in curation, the more I will be able to give back to you by voting on your posts!
What help with this provide for all of us on Steemit?
Your service in helping with what seem like essential tasks of helping us find the best of Steemit and learn about what works will help ensure that those doing the most valuable work for Steemit earn the most and newer authors have the chance to be compensated well regardless of their following. The more we focus our upvotes on the best of what is posted, the better future all of us can expect for our return on investment with Steemit!
Thank you very much for reading this!
If you found think working together to empower each of us to earn what we are worth on Steemit is a good cause and you found this post helpful, would you please upvote this post because it will help more of us discover it and work together?
Love,
Jerry Banfield