Hello crypto game fans! I'm Ciel and I'm bringing you all your crypto gaming news updates!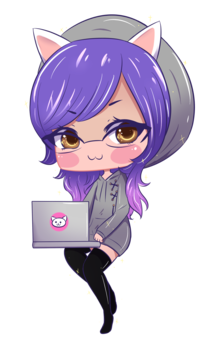 As some of you know I moved this past weekend and unfortunately dislocated my finger (warning: disturbing image) during the process so I've been focusing a bit on that but I'm excited to get back to the news.
There is a free online programming class for EOS happening in April! Sign up sign up sign up!!
We've got a lot to cover as I get caught up over the next few days so let's get started!
==============================================================
Despite issues with the Steem blockchain affecting a bunch of third-party apps, Steempunk.Net development continues. The game posted two substantial updates (one and two) and two new chapters of the Langdon Bennett story have been posted (one and two).
Pxlpet has been active as well. After their platform game contest, they introduced some new pets! I was lucky enough to win the contest! Pxlpet has officially been sponsored by slothicorn and they provided a walkthrough for folks who want to try the platformer game again. You can check out their new slothicorn design and dont forget to participate to win your own pet!
BLOCKTOWN has added a colosseum, a new qr map of the city, and an art factory.
Slothicorn has a new art contest going until Feb 14th!
==============================================================
That's all for now. I'll be back soon as I get caught up! :3