NEW! Curie Logo Design Contest - Calling All Designers!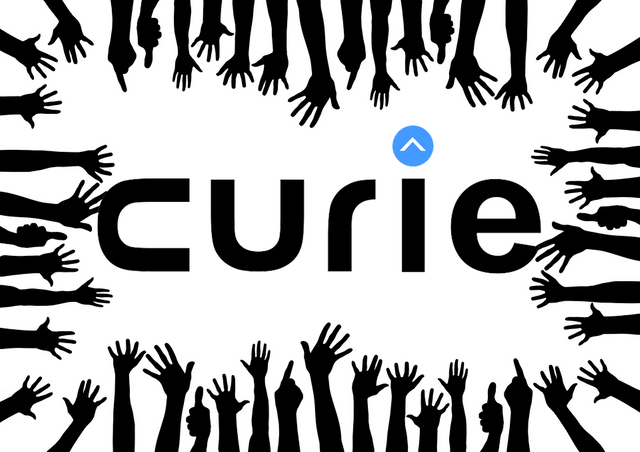 ---
Hello Steem Community,
The Curie community is glad to announce a second logo design contest, for its newly-developed, soon-to-be-implemented curation frontend, and general usage.
Who/What is Curie and What Do They Do?
A little backstory, the name "Curie" was suggested by one of our curators, inspired by the works of both Marie Curie and Pierre Curie.
"The most surprising (or maybe not) discovery in researching about great minds is that behind every great success is mostly luck. There's obviously a lot of effort involved, but there are many who are just as smart and work just as hard, never quite had the luck."
- One of our Curators, on the inspiration behind the choice of "Curie."
@Curie "is a community witness and a meritocratic community curation project… with an absolute commitment to meritocracy and transparency with an aspiration towards zero corruption." Read Whitepaper.
We would not want to limit the creativity of the designers, but imperatively designers should go through the whitepaper (linked above) to get in-depth knowledge on what Curie is about. Let it dictate the concept.
However, it is very important to note that logo has to be in DIGITAL ART format, CIRCULAR and FULL forms – ideal for use as display picture and on posts, respectively.
---
Submission, Judging and Contest Prize
All entry designs must be submitted as a comment to this post before 3.00 PM UTC on 13 February 2018.
Multiple submissions are allowed.
The Top 10 designs (by a number of votes cast, NOT payouts) will be selected.
Curie top curators, reviewers, and operations contributors, will deliberate and decide on the 1st, 2nd and 3rd place logos from selected designs.
1st place designer will be rewarded with 50% SBD from this post.
2nd and 3rd place designers will each receive 25% of SBD of this post.
---
Disclaimers and Further Clarifications
Curie reserves the right to use the design entries as it deems fit and appropriate. Participation in this contest is an agreement to this term and the ones below.
Designs MUST be original.
Curie reserves the right to forfeit submissions that are misleading.
Curie may decide to rotate among the 1st, 2nd, and 3rd place logos in anything Curie-related.
Ties in number of votes are counted as one position in the top 10 designs.
Winning designs will be announced in Curie Discord server by 3:00 PM UTC on 14 February 2018.
Logos which are only available in low-res raster or non-editable format will be disqualified.
Our present logo is the birthchild of a similar contest and the winning design was submitted by @konti.
---
And a little tip:
Designers, feel free to make a post detailing your design process. A good one makes for a great content. Use the tag #curielogo only for such posts. Remember you MUST submit your entry designs as a comment on this post. 😊
---
Remember to have fun. We look forward to your amazing submissions.
---
Contest Update
A bounty of 200 Steem has been added to the prize pool by the curie team.
We hope this update inspires you guys more :)