This is my entry for the @kalemandra #colorchallenge.
Today is Thursday, thus the color for today is Green.
In this photo we can see a light green leaf from a hazel tree, shot in Hamburg, Germany, where it is being used for fencing. As we can see, the leaf is toothed and very beautiful.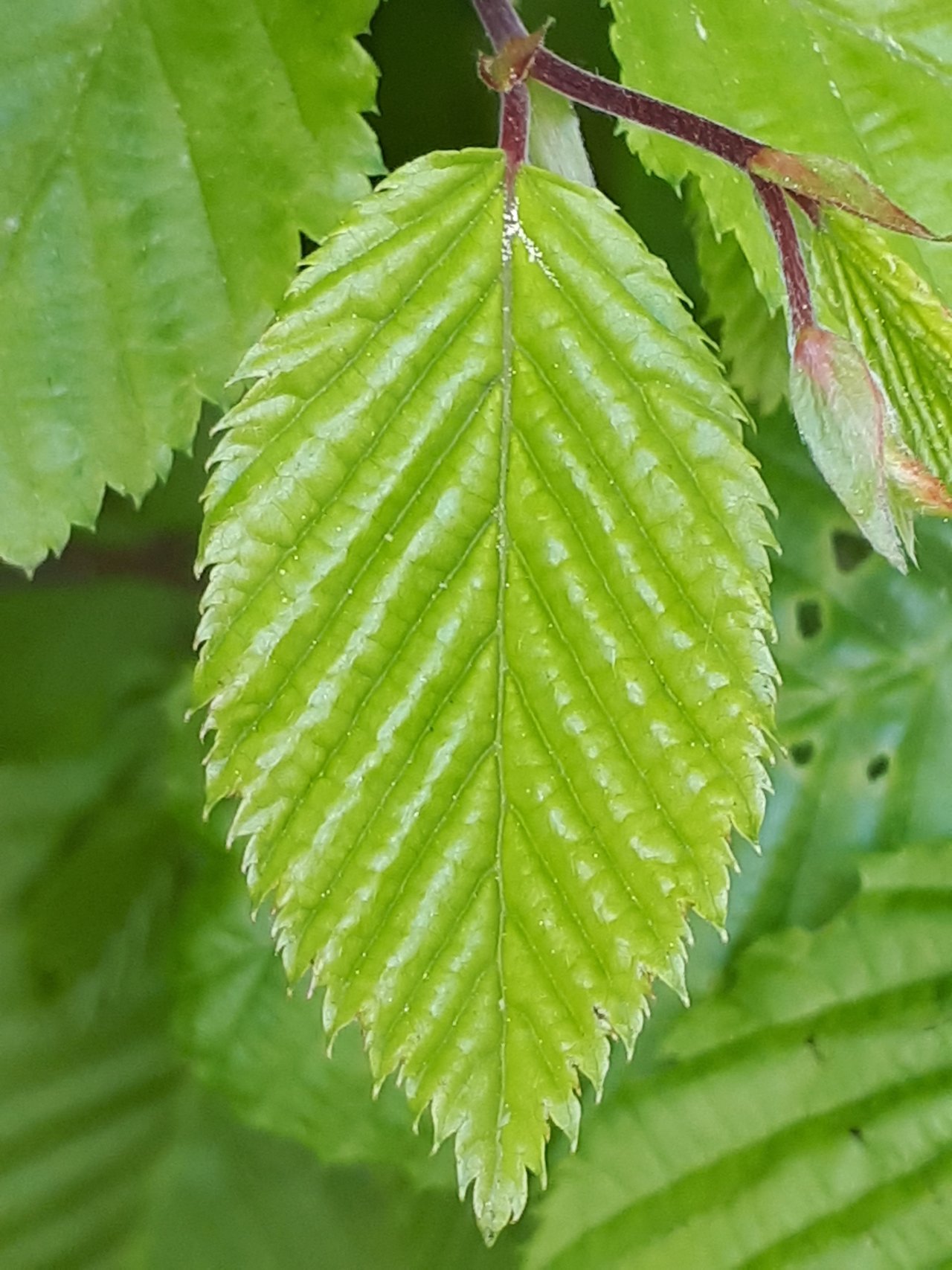 These hazel trees can also be found in the streets or in gardens as a tree, where the squirrels look for the hazelnuts. I just love this blue sky contrasting with the light green, from the hazel tree leaves!