BEWARE OF SMARTSTEEM SCAM
The only downvotes on this post at the time of this edit belong to the scammer/thief therealwolf and his platform smartmarket which a part of smartsteem. They are both extremely high value downvotes and those 2 alone put this post along w/ many other comments and post below the show threshold. This is intentionally done to try and hid the "pictures for proof" i've posted. This isn't my word against his, every SBD/STEEM is trackable on the blockchains and everything I say here can be verified if you find my pictures insufficient evidence.
This is a "service" provided by @therealwolf that constantly misrepresents it's earnings and payout figures and sometimes just straight up jacks the money. Guess it depends on his mood. My last post was a charity post with all earning going to Child Advocates and this asshole essentially just stole money from abused children so ya there's also that. Now here's this pics for proof incase you don't want to go searching through the blockchain to verify this for yourself.
20.00 SBD $48.66 9.93% $70.54 /life/@prometheusrisen/hugs-not-hits .... $70.54 vote value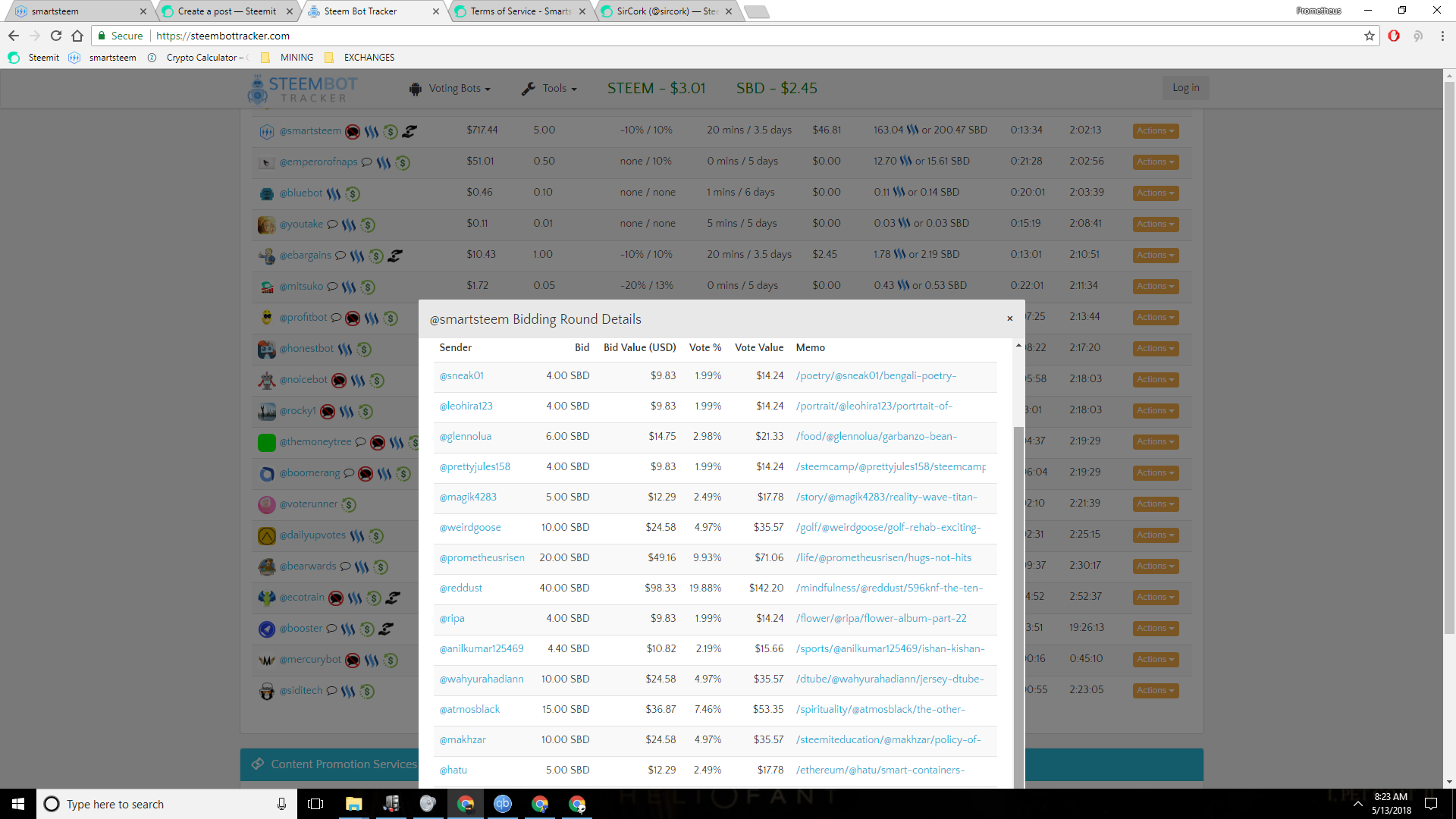 Smartsteem has voted on the post and its only at $39.84 total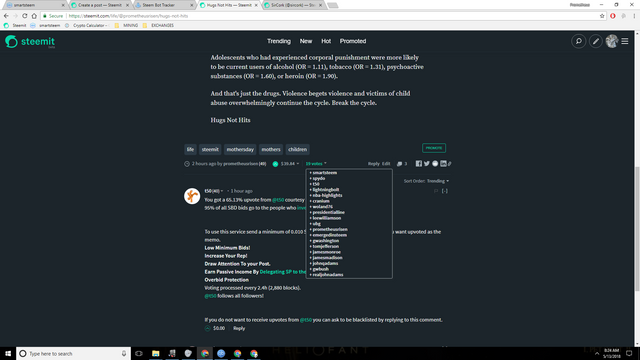 This isn't a one time deal either, the comment sections are filled with people asking where their money went to, some people pay for votes and then just flat out don't receive them. I guess in retrospect I should feel good this guy @therealwolf only fleeced me for a couple points on my money instead of just jacking it entirely like he did to this guy.
[-]dreamm (54) · 14 hours ago
WTF? why did i get a 0.00 upvote?