Welcome Back to the Weekly Recap
Hello again. We have a lot of excellent posts to share with you from this week on Steem. But before that I wanted to give a special thank to all the participants in the 15 SBD page divider contest. @Rosama was the winner with her awesome cannabis leaf page divider shown a bit below. If anyone would like some sweet cannabis themed page dividers there is a great selection on our Contest Winner Post here.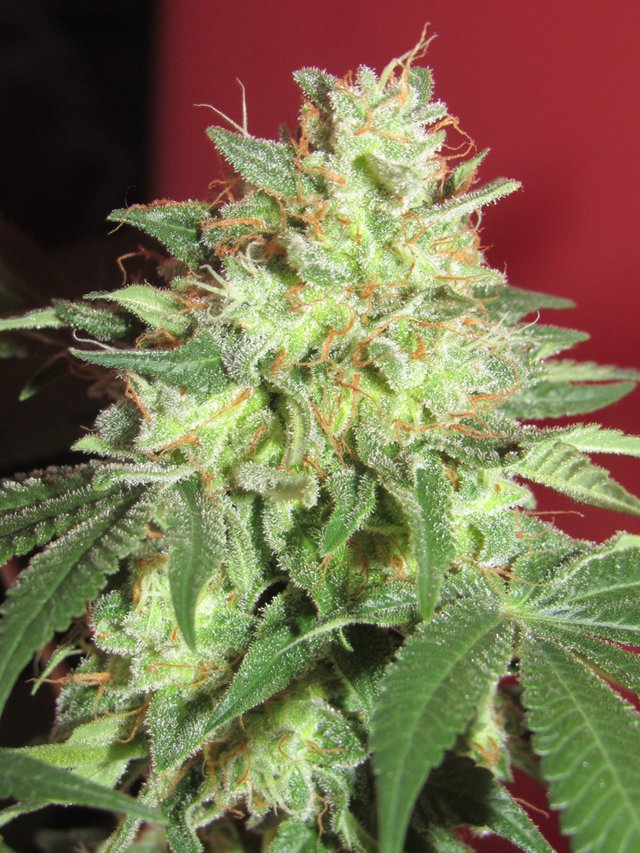 Don't forget we still have a logo contest coming up next Monday! It will be a 2 week contest to come up with the best logo for our account and the grand prize will be 25 SBD! We're also looking to get a small contest going to make our official guild banner for the steem monsters game. So keep your eyes on our feed for that official announcement.
Now onto the Weekly Recap!

| | This post goes out to our friend @basicstoliving. He's having knee surgery and we though we could try to rally together to raise a bit of SBD to help bring down his medical costs. |
| --- | --- |
| @kootsmedtree brings us some great info on how CBD can be used for bone growth. Who would of thought? | |
| --- | --- |
| | @Chey is helping us recruit for the upcoming steem monsters battles. @Canna-Curate will be ready to battle what ever foes they have for our guild! |
| --- | --- |
| This is a personal story from @hallamhighwater of his first time stoned, going all the way back to 65. Well written and in depth, please take a gander. | |
| --- | --- |
| | @conradino23 brings us another installment of his grow school. This episode deals with sexing your plants so you can ensure you don't end up with unwanted seeds. |
| --- | --- |
| @kiefpreston.com bring us this weeks news in cannabis on his 2.0 Podcost. Be sure to catch him and the chill beats he drops. | |
| --- | --- |
| | @umvbot has featured us in their weekly post promotion series. We're honored to be helping them in what ever little way we can. Thanks Guys! |
| --- | --- |
| Something cannabis users have known for a very long time! SCVA leads the way for cannabis for veterans! Thank you for your continued cannabis reporting @tftproject. | |
| --- | --- |
| | Another case of CBD oil being the only medication that works for a young child with seizures. Thank you for bringing us this miraculous story @doitvoluntarily. |
| --- | --- |
| This is a story of how the traumas of war can bring out stress and illness within us and how with the power of this flower we can help heal ourselves of this burden. Thank you for bringing us this difficult story @cannabisguy420. | |
| --- | --- |
| | @skylinebuds first real grow. This post is exactly what we love to see here at canna-curate, also a perfect example of the great content being posted under the cannabis tag. Other people take notes! |
| --- | --- |
| Our page divider has arrived. Special thanks to @Rosama who was the winner as well as to all the other entries. Enjoy your prize SBD's and try not to spend it all in one place. =P | |
| --- | --- |
| | We can't say that we're super kean on the idea of butt weed, but maybe you will find this to be an interesting read. Certainly an eye catcher topic from @anonnews. |
| --- | --- |
| This is a post about one man is willing to risk his freedom to do what is right. It's a crime against humanity when the state gives us no option to use this all natural cure to many ailments. Thanks for bringing this to our attention @doitvoluntarily. | |
| --- | --- |
| | @conradino23 is a very knowledgeable grower, and he is one of the main dudes at canna curate!! Some excellent pictures you have here. Thanks for all your contributions @conradino23! |
| --- | --- |
| @rakkasan84 gives us a simple recipe for compost tea!! We highly recommend this, instead of buying those fancy fertilizers!! | |
| --- | --- |
| | @marksheppard gives a link in this post that shows us legalization of cannabis does not equal more youth to consume it. |
| --- | --- |
| Look at this beautiful piece @borofreak made, and guess what? He accepts steem!!!!!! Love the orange habaneros btw. =D | |
| --- | --- |
| | Heres a new steemian @buddymac28, with a great post giving us a little rundown of concentrates! Go show him some love with a follow! |
| --- | --- |
Written by: @Bluntsmasha
Photo by: @Conradino23
With curation text contributions by: @Jonyoudyer, @ArtisticScreech, @ArtMonkey, @Clayboyn, @Ganjafarmer

At Canna-Curate we're a group of cannabis advocates searching Steemit for great cannabis related post. If you know someone in need of recognition please leave a link to their page in the comments section for review and a chance to receive upvotes from our curation trail. If you would like to be seen by us for curation we encourage you to use the tag #cannabis-collective or #canna-curate. We will be making weekly post's to promote some of your great cannabis content to our followers.
Are you in search of advice from medical use to growing your own cannabis? If so feel free to join us in our Cannabis Collectivediscord server where we have many knowledgeable members that can help you find the answers you need.

If you would like to assist our project we would love a delegation from you, all you have to do is click one of the following links for Steem Power delegations of: 25 SP, 50 SP, 100 SP, 150 SP, 200. You can also help our mission by adding your vote to our curation trail at SteemAuto.com or check out this post to guide you through the process here. Delegators and Trail Makers are rewarded with daily upvotes from the account and curation trail as a thank you for the support.

Delegators: @artisticscreech, @bluntsmasha, @cannabiscurator, @cheolwoo-kim, @conradino23, @cryptohustlin, @darkprince66, @davedickeyyall, @elamental, @ericwilson, @fatkat, @foodforestbot, @fracasgrimm, @gjones15, @goldendawne, @growroom, @hotsauceislethal, @jonyoudyer, @k0wsk1, @movingman, @netgodbeerus, @olafurthor, @pataty69, @realkiki85, @sieses, @soundwavesphoton
Trail Makers: @jonyoudyer, @bluntsmasha, @conradino23, @elamental, @netgodbeerus, @cannabiscurator, @debo4200, @sieses, @aaron.matthew, @realkiki85, @doctorspence, @darkprince66, @cannaqueen, @hiatus, @tilestar, @naturalfox, @canna-collective, @deary, @foodforestbot, @nikema, @rebeccaryanhelps, @knarly327, @tafgongthe1st, @loryluvszombies, @spicedlife, @gjones15, @mrunderstood, @benzeta, @stoned2thebone, @cannafarms, @thegreenhouse, @cultivar, @liquid-mike, @zainenn, @brockmorris, @ganjagirl, @madpotters, @chey, @growingassets, @the-haze, @skylinebuds, @gingy710, @ganjafarmer, @growroom, @kootsmedtree, @cowboyblazerfan

Dolphin Bonus Support & Donator: @RebeccaRyan
SBD Donators: @MovingMan, @CeattleStretch