Fruity Pebbles
Welcome to my strain review of Fruity Pebbles. This strain was created by Alien Genetics and sold as a limited time offer under the name Fruity Pebbles OG. Seed packs were said to be going for $1000-1500 each.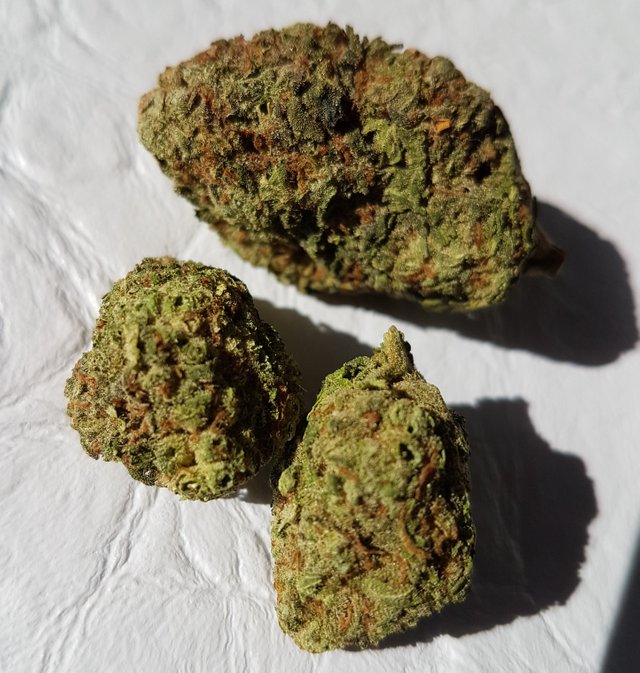 The mother plant was Grand Daddy Purple crossed with Green Ribbon and the father a cross between Tahoe OG and Alien Kush. The results were a fruity/berry smelling strain that's reminiscent of the cereal Fruit Pebbles for which it's named after. It's said to be a fairly balanced hybrid at 55% indica to 45% sativa.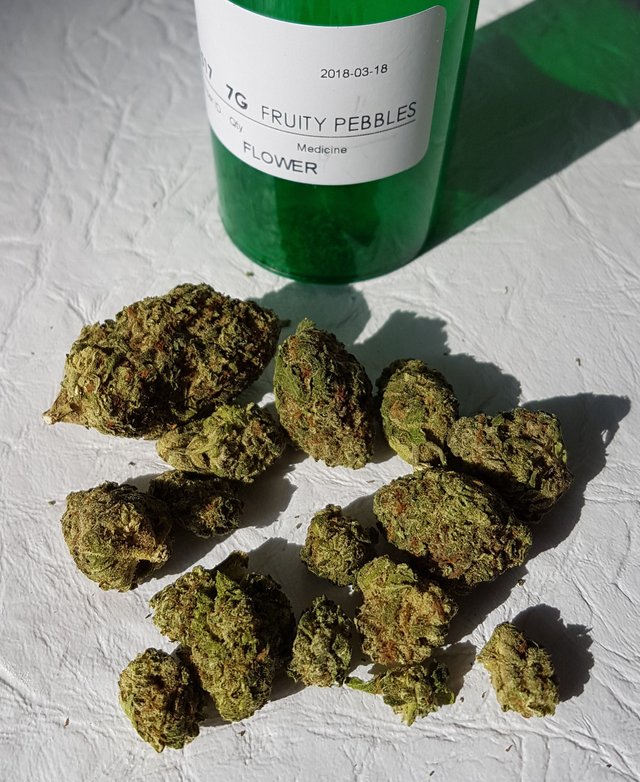 The priced was $10 per gram but on for $6 per gram at the time. Just like the rest of them it was 20% off with a promotion that they frequently email me with which brought it to $4.80 per gram plus tax. All the strains I've reviewed thus far from the Green Rhino were ordered at the same time which is why you see them all with this 20% off.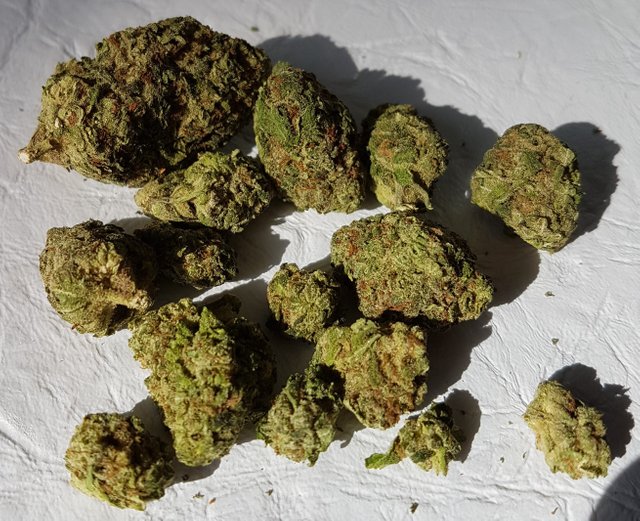 One more strain from the Green Rhino and I will switch it up to Whistler Medical Corp after that.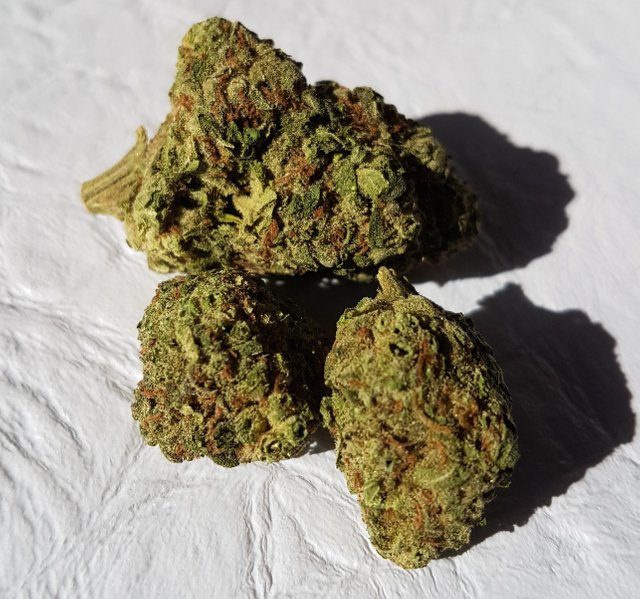 The THC ranges from 18-21% but I was able to find no data on CBD for this strain.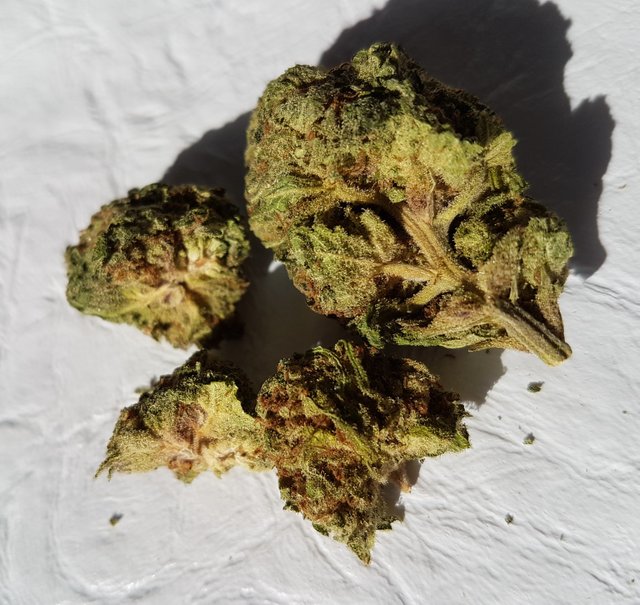 First of all the shape is very much densely packed solid nugs, almost like pebbles you could say. Very indica like in structure. The color is mostly medium to dark green with the purple parts only revealing themselves on the interior sections of the buds near the stem. Trichomes appear mostly clear which is seen a lot in the industry from producers trying to get their product out the door a bit quicker with an early harvest.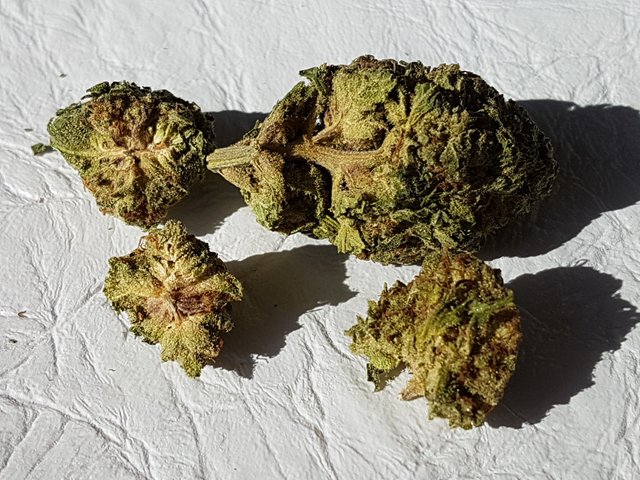 Taking a big inhale of the container i get a berry flavored tea smell. Reminds me of a blueberry tea i once used for bong water. A great way to get some new flavors in your smoke, I've only tried it a few times but it was pretty nice and would advise giving it a try yourself.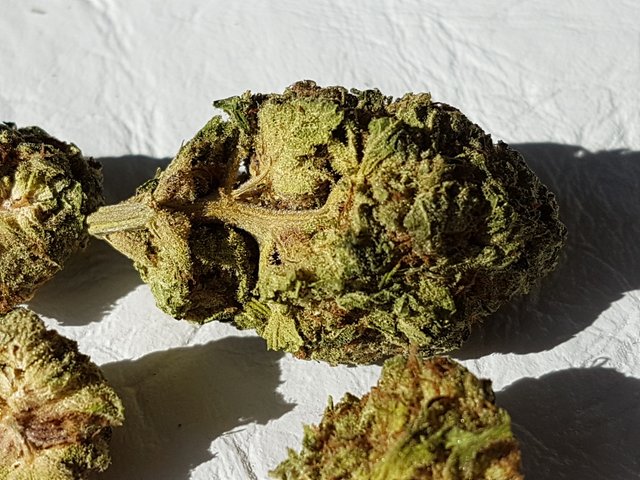 Breaking it up gave off a smell so sour my mouth started to water. I cannot ever remember having this happen except from maybe the thought of cannabis but not the actually sensory perception. After the shock of sour faded i went in for a few more deep breaths of the scent. Lots of sweet and sour berry fruitiness happening here.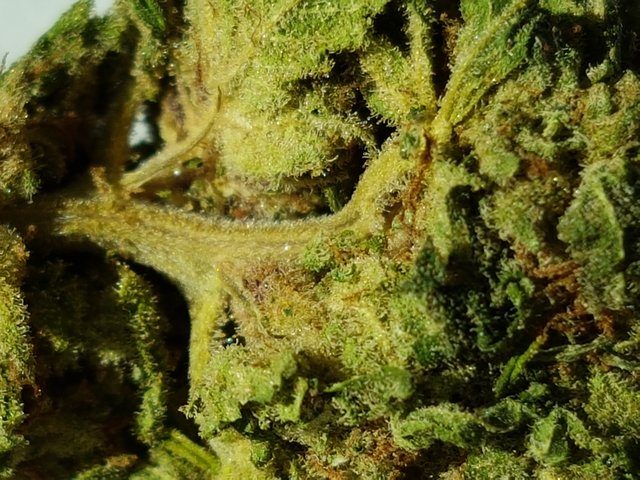 The taste in the vape starts out with a light fruity berry flavor which leads into a french toast type taste. There was a bud in this batch I vaped a few weeks ago that was so close to the fruity pebbles taste it was unreal.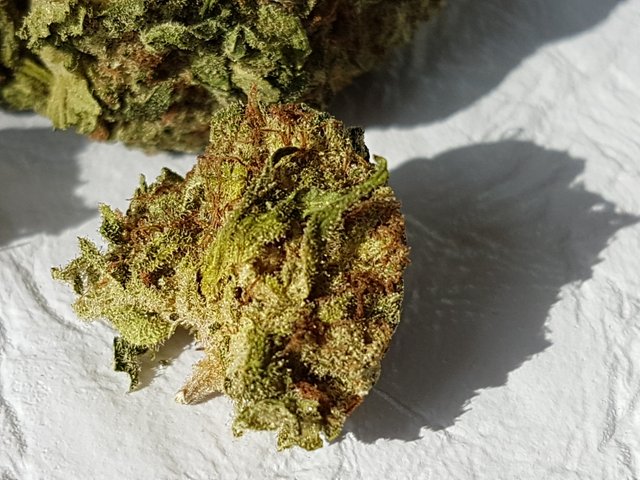 The effects are said to be great for kicking back and melting that stress away. Don't expect to be able to focus on much though, from what i read it can be a 'spacey' high which I 100% agree with. I could not stay on track with what i was trying to accomplish for the next couple hours. It's also a good strain for treating insomnia, the burn out from this can put you out cold so basically don't expect to be getting anything done after blazing this strain.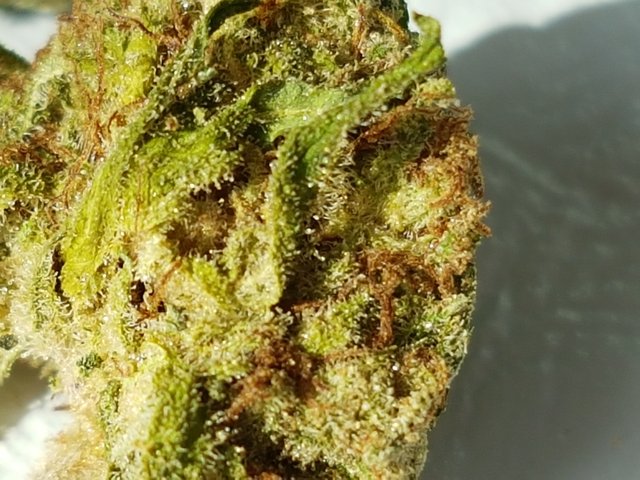 Some info I found on the strain:
Fruity Pebbles OG = (Grand Daddy Purple x Green Ribbon) x (Tahoe OG x Alien Kush)
Hybrid Strain (55% Indica x 45% Sativa)
THC = 18-21%, CBD = N/A
Taste: Berry, Fruity, Tea
Treats: Depression, Pain, insomnia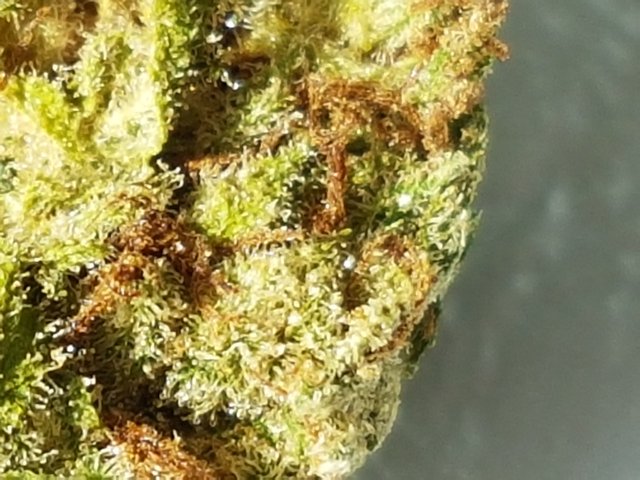 Guess that Strain Contest
I've added a small contest to my strain reviews. I will show a picture of the next strain I am about to review and you have a chance to win 1 SBD by correctly naming it.
All you have to do is upvote(100%) the post, follow me, and leave a comment with your guess. You also have the chance to double your winnings to 2 SBD if you resteem this post!
The first person to guess correctly will be chosen as the winner. SBD will be paid out approximately 1-2 days after this post matures.
Guess that strain.... 2 guesses this round, leave them in the comments section.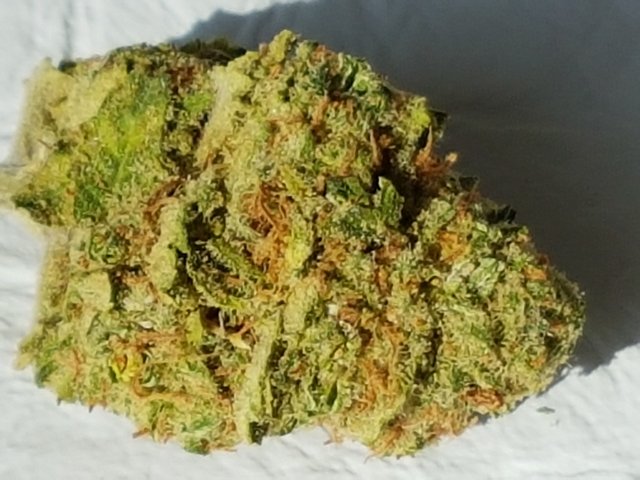 Thanks for enjoying my strain review, check out some of my previous reviews; Moby Dick, Orange Barb, Lemon Thai, Romulan, Pineapple Express, Diana Ross, Justin Trudope, Frankie's Incense Haze, CBD Rene, Super Lemon Haze, God OG, Sour Lemon Diesel, LA Chocolate and Sour OG. Be sure to keep an eye out for future reviews. Blaze on! ✌

Disclaimer: These reviews are for informational purposes to help patients find the proper strains they require to treat their illness. I have no affiliation with any of the companies I review aside from being a patient with them.