In a long professional career, enjoying success in five different industries, I have a lot of experience in the business world. As a result, I am a strong advocate for making good businesses known to others. Among other things, it is my way of practicing the "golden rule."
This morning I would like to write to you about my most recent experience with Ledger - "Home of the first and only certified Hardware wallets."

Image Source: Ledger Home Page
If you have any interest in investing in the digital asset class, you will want to take the time to research and understand what this French company has to offer you.
So ... Why have I taken the time to write this post this morning? Please read on dear reader ...

😧 Shipping Delay for the Ledger Nano X 😞
After weeks of research and contemplation, I chose to "jump in" to investing in the digital asset class in August 2017. In taking my own advice above, very early on I purchased a Ledger Nano S. Due to its reputation at that time, as one of the best digital asset portfolio securing devices available.
Recently, in January 2019, as a registered owner in Ledger's database, I received email notification of a major advance in Ledger's product offerings - their new Ledger Nano X. Already happy with my Ledger Nano S and excited to learn of both the Nano X's ability to store up to 100 digital assets, as well as link up with my smartphone, I readily accepted their pre-order offer.
So ... They debited my credit card in January for this purchase. I was to receive my new Ledger Nano X in March, as a result. A mutally beneficial exchange of value. And due to be received any day now, I had been really anticipating it showing up!
Yesterday, I got this ...

Image: Email Received on 21 March 2019
Wow! I was being "put on hold" for "at least one month and possibly more." Definitely not good news ...
So ... What were my options? Well, I didn't need to spend any time thinking about that. Why?
The "rest of the story" ...
Because Ledger had already done the right thing and not only taken full responsibility, but made a generous offer to do something about it. I had not asked for any consideration, but here it was being freely offered.
The world is full of a lot of talk that at the end of day is just that - talk! Leading to my high regard for one of my all-time favorite sayings:
"When all is said and done, a lot more is said than done!" 😉
I just love this, as my life experience has taught me that it is the exception, rather than the rule, when someone delivers above and beyond the expectations raised by their words.
In my book, Ledger has done just that with their choice of handling this setback in their plans for rolling out their shiny new product offering. And don't miss the reason for this delay dear reader!
"... we had to reject the parts. They did not meet our quality standard."
That is just huge to this "old war horse," as they could just as easily have elected to ship it out, in its substandard form, with the thought that very few people would likely ever be any the wiser!
Instead, Ledger CEO Eric Larchevêque wisely choose, even though certainly knowing this represented a short-term loss of profitability, to take a long-term view and just do the right thing on behalf of his company. For which he bears the most responsibility of any of its employees.
👍 👍 Bravo, well done! 👍 👍
Leadership like this is what results in great outcomes such as the following recent announcement:
"Setting a New Standard: Ledger Nano S becomes the First and Only Certified Hardware Wallet on the Market ..."
[emphasis mine ...]
While certainly disappointed to not have this long anticipated new product already in service protecting my digital asset portfolio, I would be a fool to not remain a loyal customer. And I am a lot of things, dear reader, but a fool is not one of them ... 😉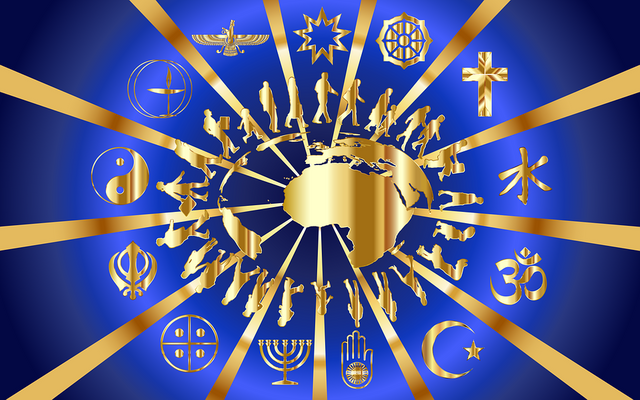 Image Source: Pixabay
And there you have it dear reader. @roleerob practicing the "golden rule." To promote good businesses of high integrity wherever they made be found ...

Closing
I genuinely love the opportunity to write posts like this. All too often in this world, we don't get the opportunity to celebrate good news. Far too much of the opposite ...
As a result, I am going to ask a favor of you. Please resteem this post! I have never made a request like this before now. And I have been writing posts for the Steem blockchain for almost 10 months. But ... I believe a notable exception is justified, to do my small part to draw attention to this great company.
I'd love to hear any feedback you may be inspired to provide.
Until "next time," all the best to you for an even better tomorrow, as we all work together to build our Steem Community! 👍 😊
Respectfully,
Steemian @roleerob
Posted using SteemPeak and "immutably enshrined in the blockchain" on Friday, 22 March 2019!

Interested to read more of my "good business" posts? Great!


This account is protected by @dustsweeper
---
Edit: Email Message from Ledger
In response to a request from @crypto.piotr, here is the text of the email message I received from Ledger:
"Dear,"

"We are contacting you regarding your Ledger Nano X order. Due to unexpected production issues, we are sorry to let you know that your new Nano X is not going to arrive in the mail this week."

"We are doing everything we can to get your Nano X to you as soon as possible, but as of today, we are delayed by at least one month and possibly more. We will keep you updated. Ledger is committed to offering only the highest quality products to you; especially given your support and your early interest in our new product.
So what happened? This week, after receiving a shipment of materials for the Nano X that we had planned to assemble and ship this week, we had to reject the parts. They did not meet our quality standard. That threw off our whole schedule and it meant that we would not be able to keep our commitment to you and ship any pre-ordered Nano X this week."

"We feel terrible about this and we want to try and make things right for you, therefore we would like to offer you a free Ledger Nano S as a token of our appreciation. You can use it as a backup device for your Nano X, learn more here. It will be shipped together with your Nano X."

"If you have any questions or concerns regarding your order, please do not hesitate to contact our customer service for further assistance."

"Again, we sincerely apologize for this inconvenience and we appreciate your patience."

"Kind regards,"

"Eric Larchevêque"
"Ledger, CEO"