Riding Horses
Gone With The Wind
I've been a fan of horses since around August 1988, since the age of three, or something like that, as seen in these two photos. I'm a big fan of farms, gardens, forest, the great outdoors. The air is fresher. Everything is better out in the woods.
Was on a horse while at this Horning's Hideout resort during our church picnic. Bob Elkind helped me ride a horse as I was only three.
Church
Our Cornelius Community Baptist Church had picnics here a few times in the 80's and 90's and I remember a few of those times.
Memories
I remember the bridge, the lake, a tire swing, the horses, the horse shoes (game), the picnic tables, the food, the cabins, some of the people.
Very interesting.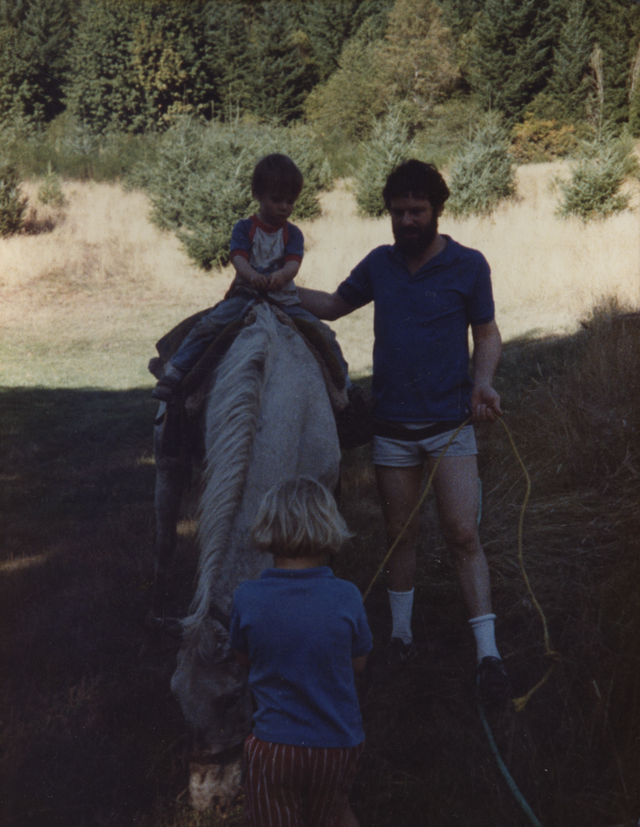 Riding Horses
By Joey Arnold
Add me @ | Facebook | Gab | Minds | Twitter | YouTube | etc.
ART | POSTS | VIDEOS | WEBSITES | WORK
1991 | 1995 | 2004 | 2007 | 2012
Bob Elkind | Photos
Published in July of 2018
2018-07-20 Friday 10:33 PM LMS | Riding Horses
Published at 11:34 PM
Updated at 12:43 PM, Saturday
Horning's Fishing and Picnic Hideout
21277 NW Brunswick Canyon Rd.
North Plains, OR 97133
(503)647-2920