10 Steemit Posts I Enjoyed Reading This Week.
Would you like to see the 10 Steemit posts I enjoyed reading this week because you might like them too? There are a lot of good posts on Steemit and I hope you will like this selection.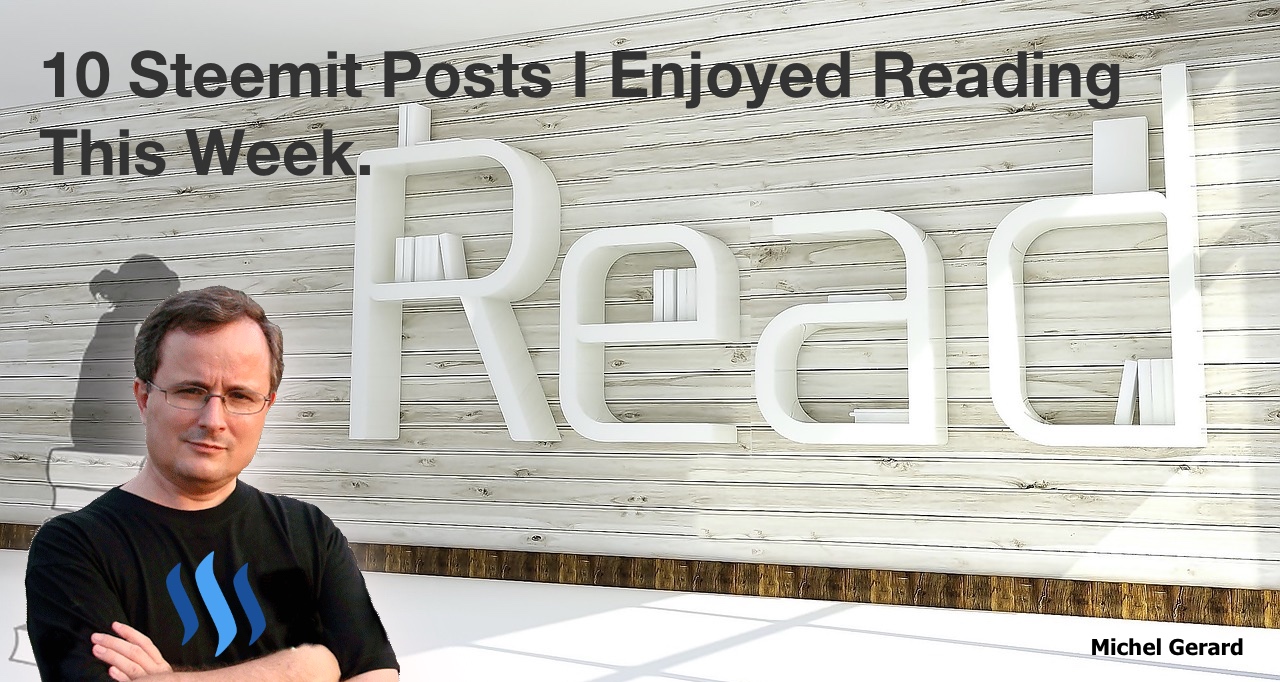 Maybe one of your recent post made it to this list, see if that is the case.
10 Steemit Posts I Enjoyed Reading This Week.
These posts I selected are about different topics such as cooking, motivation, photography, art, music, philosophy, fitness, technology and poetry. You can see that it is a wide range of interest and I first looked at the posts of people I follow, then the posts of people who commented on my posts.
You are invited to read them all, upvote them and comment.
(Not in any specific order)
Pamcooks Tasty Tunaliscious Samosas!! ❤🥔🌽🧀❤
Author: @pamcooks
I honestly can not believe how popular my last post was with my pukkah parantha.So following on from this, I thought Iwould give you another one of my fab fusion recipes.Incorporating my favourite indian snack with my favourite sandwich filling. I know sounds crazy but the taste is incredible! Seriously!!
COOPERATIVE ABUNDANCE - A CHOICE OF LOVE
Author: @mistermercury

I had no idea what I was getting into when I first came to Steemit. Truly, I didn't. I thought I would have the opportunity to write and perhaps get paid for it. Maybe even create a decent income. Kind of funny but I think I've made about .75 cents per hour so far, if that! But I've been so richly rewarded in ways I could not have imagined.
Steemit tips : How to avoid phishing scam
Author: @emma001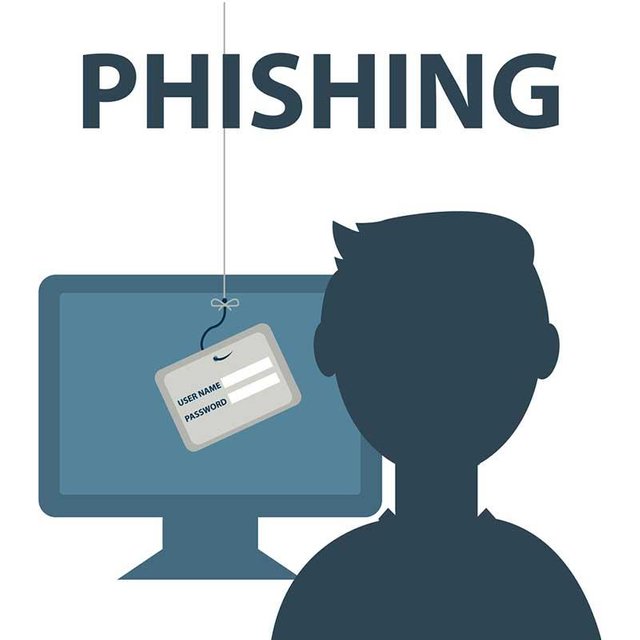 The phishing scam is on the rise now, as several people have fallen victims to the tactics. Phishing is a way or tactics hackers/scammers employ by posting deceitful/malicious links in a user's comment section in other to get users to fall prey and gain full access or control to a steemit user account.
Author: @emdesan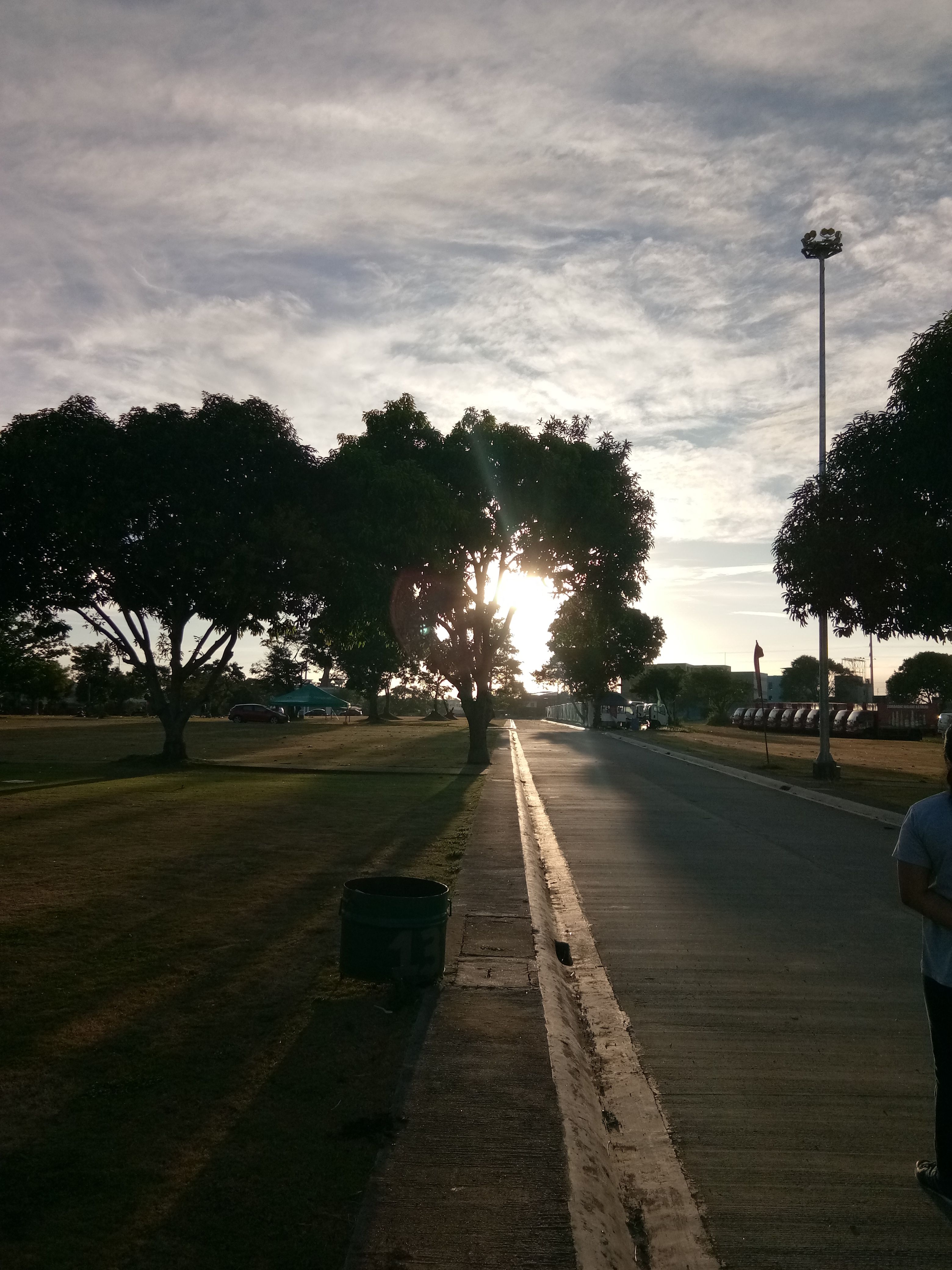 Have you ever been
to the planet they call Utopia
Where realms of reverie come alive,
And anyone can feel
The soul of the soulest;
Chiang Mai Taphae Gate - Thailand
Author: @ricko66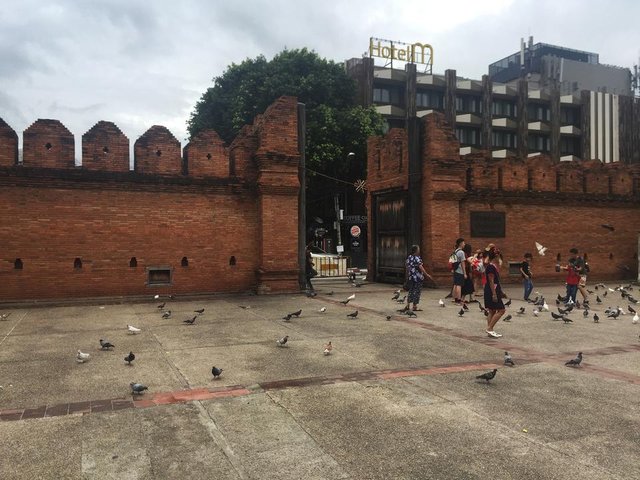 Today I would like to continue with the project #myplace and show you a little more about the town of Chiang Mai in Northern Thailand. Today I want to bring you to Taphae Gate on the eastern side of the Old City is one of the most famous landmarks of Chiang Mai.
Stephen Hawking Poster | Graphic Design by AJ Brockman
Author: @abrockman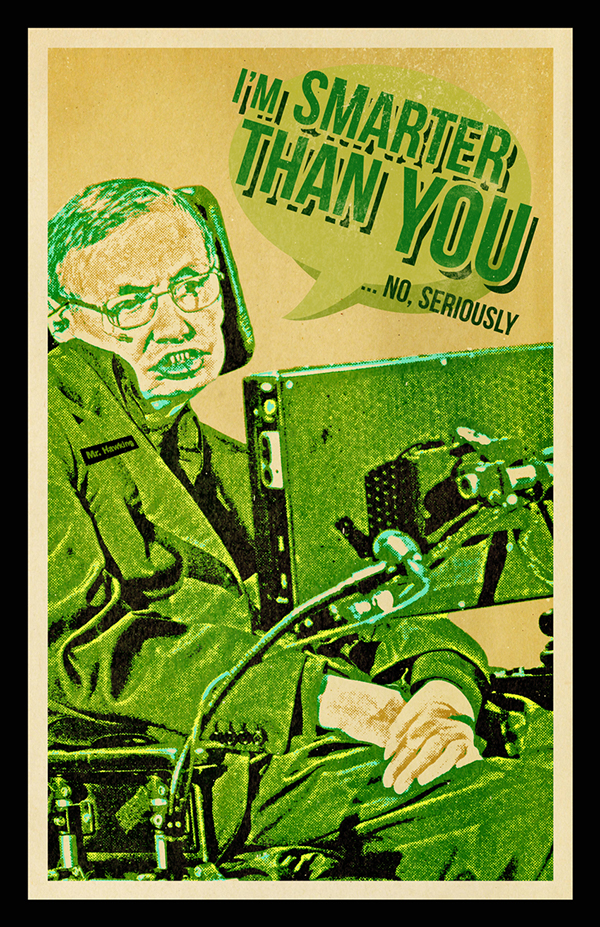 Sometimes your hardware just gives out… until we can reboot my friend!

"My advice to other disabled people would be, concentrate on things your disability doesn't prevent you doing well, and don't regret the things it interferes with. Don't be disabled in spirit as well as physically." – Stephen Hawking.
Making Excuses - We All Do It, But How Can We STOP?
Author: @annemariemay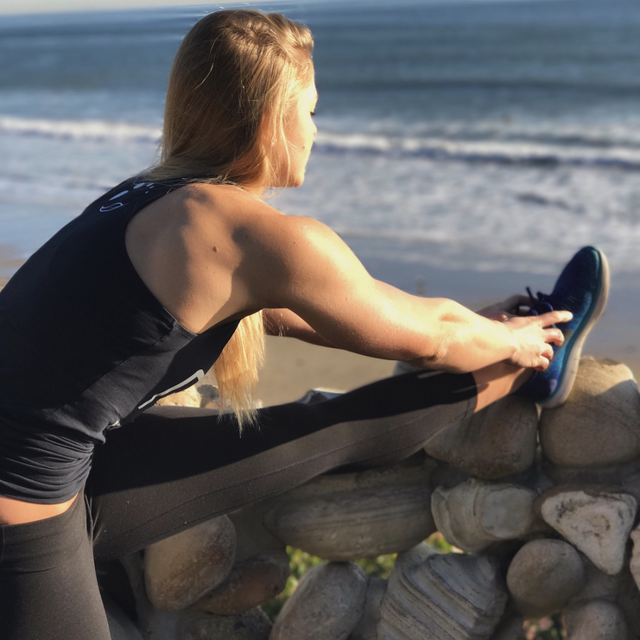 More often than I think we'd all like to admit, the harder decision can be the better decision. We have an inherent desire to avoid negative emotions, so we find ways to bail ourselves out by formulating reasons why the questionable decisions we've made are ok and why we should take the easy way out. It's natural, and we all do it - sometimes without even realizing it.
Sweet Sixteen - Billy Idol (Cover by Ed Privat)
Author: @edprivat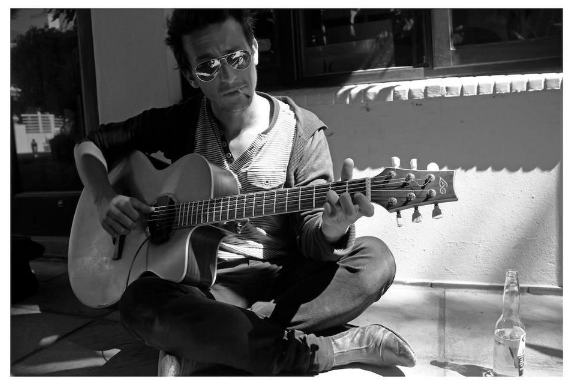 I really enjoy discovering new artists, through the song requests, today it's a song from Billy Idol, it's called "Sweet Sixteen", and it's requested by my buddy Deon aka @Kryptoe, go check out his work, he is pretty amazing! Congratulation on winning 0.5 SBD brother! What a great song :) I had such a fun time recording it this week!
Can You Change A Negative Mindset?
Author: @nomadicsoul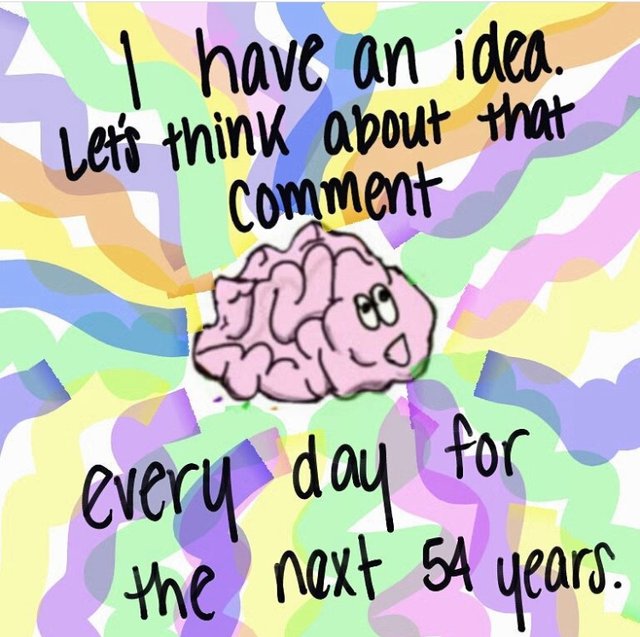 You know what drives me nuts? When I see someone holding themselves back. When I see HUGE potential in someone, but they don't see it themselves.

When the ONLY thing stopping someone…

…is themselves!
Steaming Sticky Rice Bangkok Thailand dailyfoodphotography
Author: @fitinfun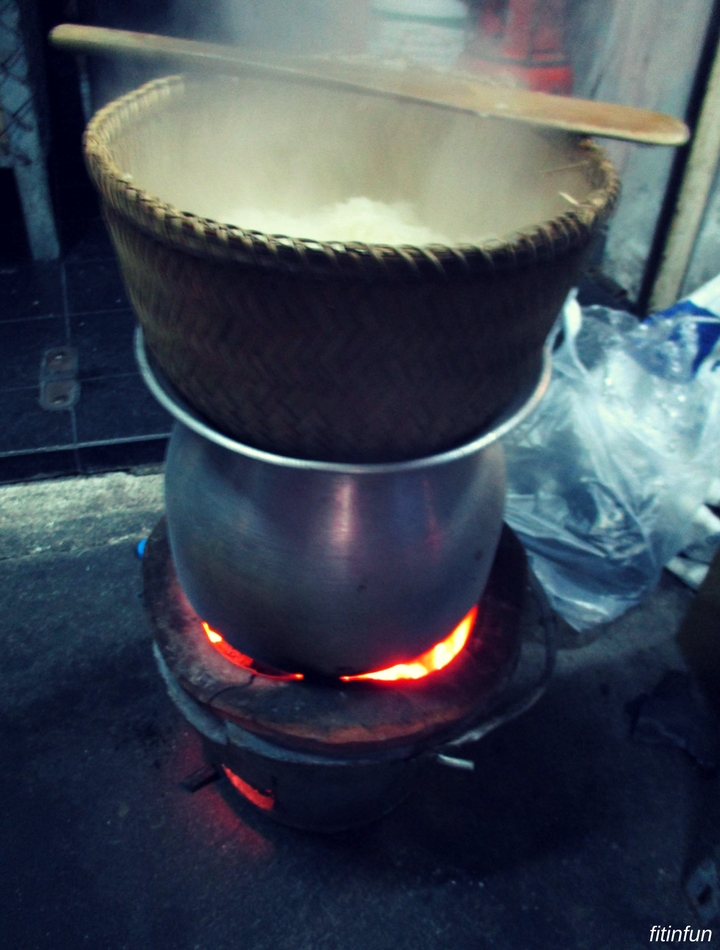 Here is the set up for steaming a massive amount of sticky rice over at my Thai friends' house. If you had asked me to guess how sticky rice was cooked, this would not have been my answer. I did not even know it was steamed at all.
I hope that you will enjoy reading these 10 stories and that this post is useful for you. Don't forget to upvote and comment after reading them because the authors will appreciate it.
All images are from the authors' posts except one from pixabay.com.
Would you upvote this post and follow me for more because this will encourage me to write more posts like this one?
Would you please help @jerrybanfield become a top 10 witness because you can help funding projects to build Steem as explained here? Vote for jerrybanfield as a witness or set jerrybanfield as a proxy to handle all witness votes at https://steemit.com/~witnesses. Read the 5 reasons why I'm voting for Jerry Banfield as a witness and how to vote in my post.
Michel Gerard