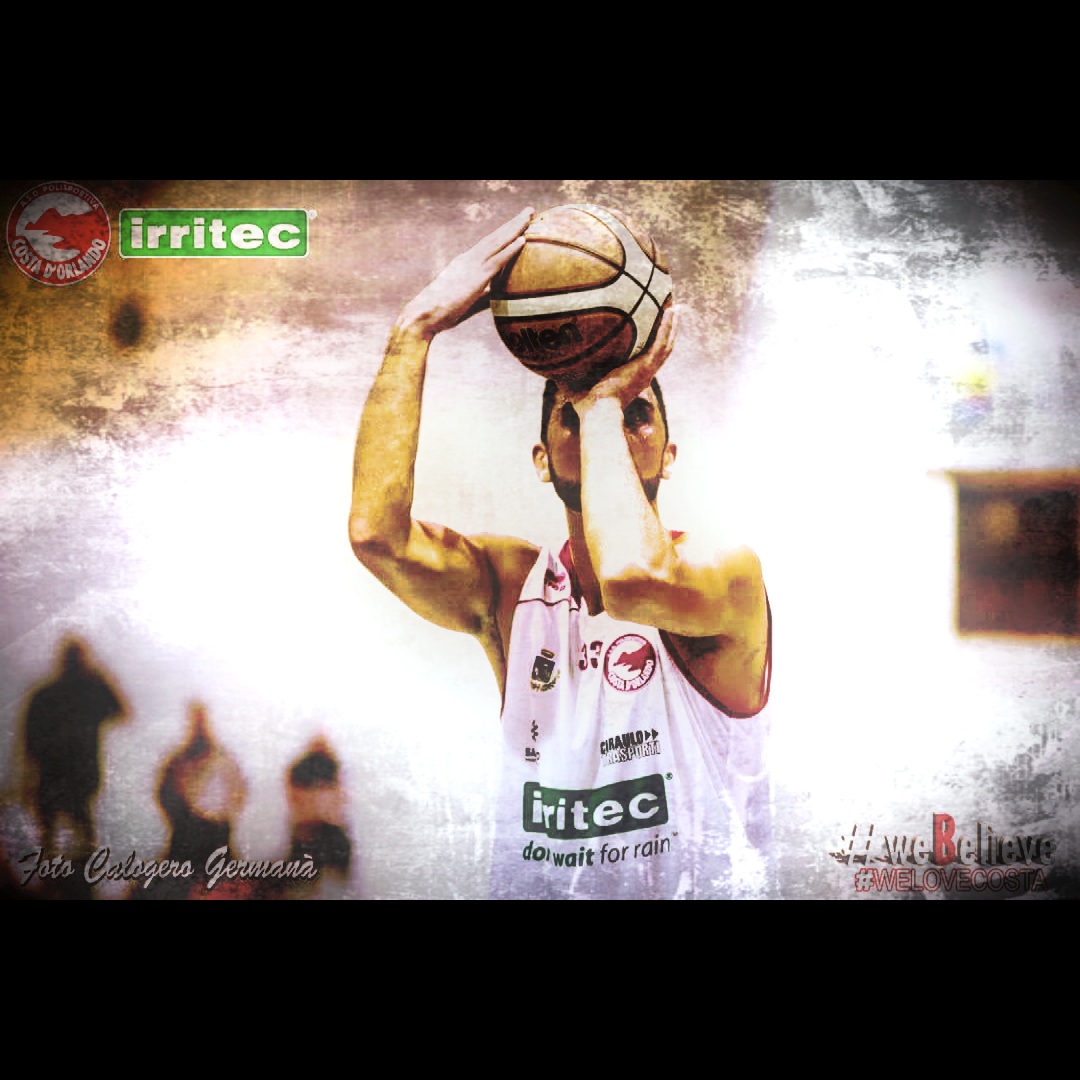 Basketball Is Art
I truly believe there are many forms of art in this world. Some people create art with brush strokes, clay, mud, dancing, singing, food, and I create art with my hands and feet. Because for me basketball is art in its own special way. Similar to dancing. But, you are dancing against the opponent on the court, countering their "dance" moves. Synchronized feet and arms movements to create "music" with basketball. It takes hours and hours of practice to get it right. But, once you do, everytime you shoot the ball and finds the bottom of the net you create "art". To explain let me show you some of the highlights from my last game and how I danced around my opponents watching their feet movement and countering their basketball "dance" moves.
The Art of Shooting The Basketball
I am going to show you 5 clips from my last game and why basketball is art and a game played with your mind. Plus explain to you how I countered my opponents on the court.
Fadeaway Jumper
I just want to pay attention to the way I move. The first thing you will notice as soon as I received the ball I looked on the opposite side to see if any other defenders are coming to help him defend. After, I saw it was just me and him "dancing" against each other. I gave him the first shoulder bump to get closer to the basket, notice there is still no help coming. I gave him the second bump to get him on his heels. Once he is on his heels he has no power and can't react fast enough to stop me. I spin back and fade away and the only thing left to do is to find the bottom of the net. My opponent can only watch me do it and do nothing about it.
Coming Of Screens Fadeaway Jumper.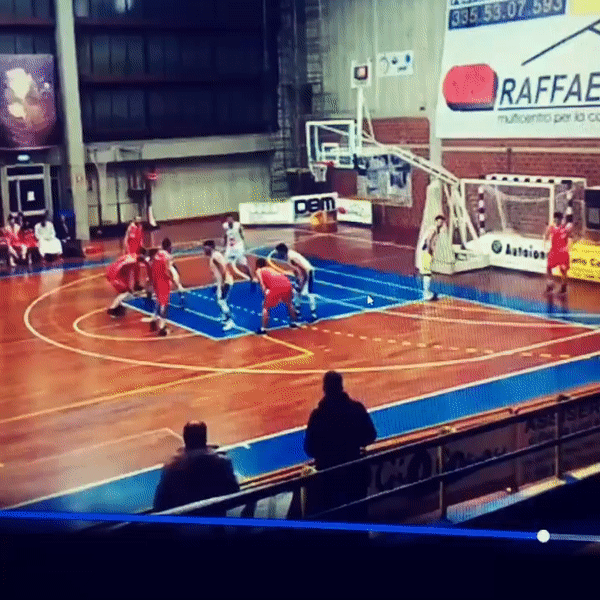 You see basketball is all about creating space and taking advantage of that space. Especially if you are a shooter like me. I only need a bit of a space from my opponent to get my shoot off. I mean guys basketball is literally a game of split seconds. Like in this clip. My opponent was maybe 1 sec late and it was too late. I set my feet squared to the basket, faded away, creating even more space so he can't get to me, and the result is the sound of the bottom of the net. Great feeling. Music to my ears.
Transition 3 Point
Just like I said before basketball is all about creating space. Here I simply created space by running faster than my defender. My teammate passed me a perfect pass. I took an extra second to set my feet and did what I been training for all my life and that is finding the bottom of the net.
Creating Space Of The Pick Game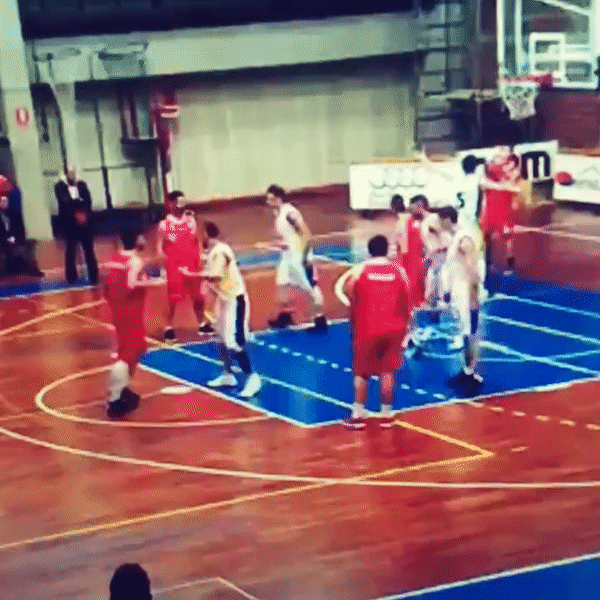 Basketball is all about reading the situations in front of you. Basketball is a mind game, and you need to anticipate the opponent player's position and anticipate their moves. Again, I received the ball coming off the screen, but this time defender was not late so I could not get my shot off right away. I needed to create space. I noticed the defender from my teammate is too far from him and playing against a player who can shoot this is a mistake. So I knew what I had to do. First I gave my defender a jab to the right to create space. I spun back left, and my teammate set a great screen. And, because of his defender was not close enough to help I created enough space to get my shot off. Faded away again and found the bottom of the net again.
Do you realize now how much basketball is a mind game? I anticipated 4 things in advance. I saw the defender was sagging of screen right away, lured my defender to the left to give me space with the jab, then I spun to the left to counter his movement, and anticipated my teammate's defender will be late to help which will give me enough space to get my shoot off. Basketball is all about anticipating and counteracting others players movements. Seeing and doing things before they actually happen. The "art" of movement, anticipation, and counteracting.
Hand Down - Man Down
Hand down-mand down is one the most known quotes in basketball. Basically, if you are playing against a good player who knows how to use space to his advantage if you lower your hand just for a split second it will give him enough space to shoot the ball. This clip is a perfect example of it.
As you can see the smaller defender switched aggressively on me. He knows if he gives me space I will shoot the ball. I also knew I had a height advantage and that I should never lower the ball below the chest area. Because he is smaller and there is a chance he can steal it. Why give him a chance?
So now it is all about CREATING SPACE and dancing with him. As you can see first I gave him a little pump fake. He didn't take the bait. And then I gave him the most underrated move in basketball to create space THE JAB. The jab is simplest and the most effective way to create space for yourself. I jabbed to the left he backed away thinking I am going for the layup. He lowered his hands for a split second and it was more than enough for me to shoot over him as he is smaller than me. Basketball is all about knowing what are your advantages and using them to the best of your ability. And, this is a perfect example of "HAND DOWN-MAN DOWN" quote.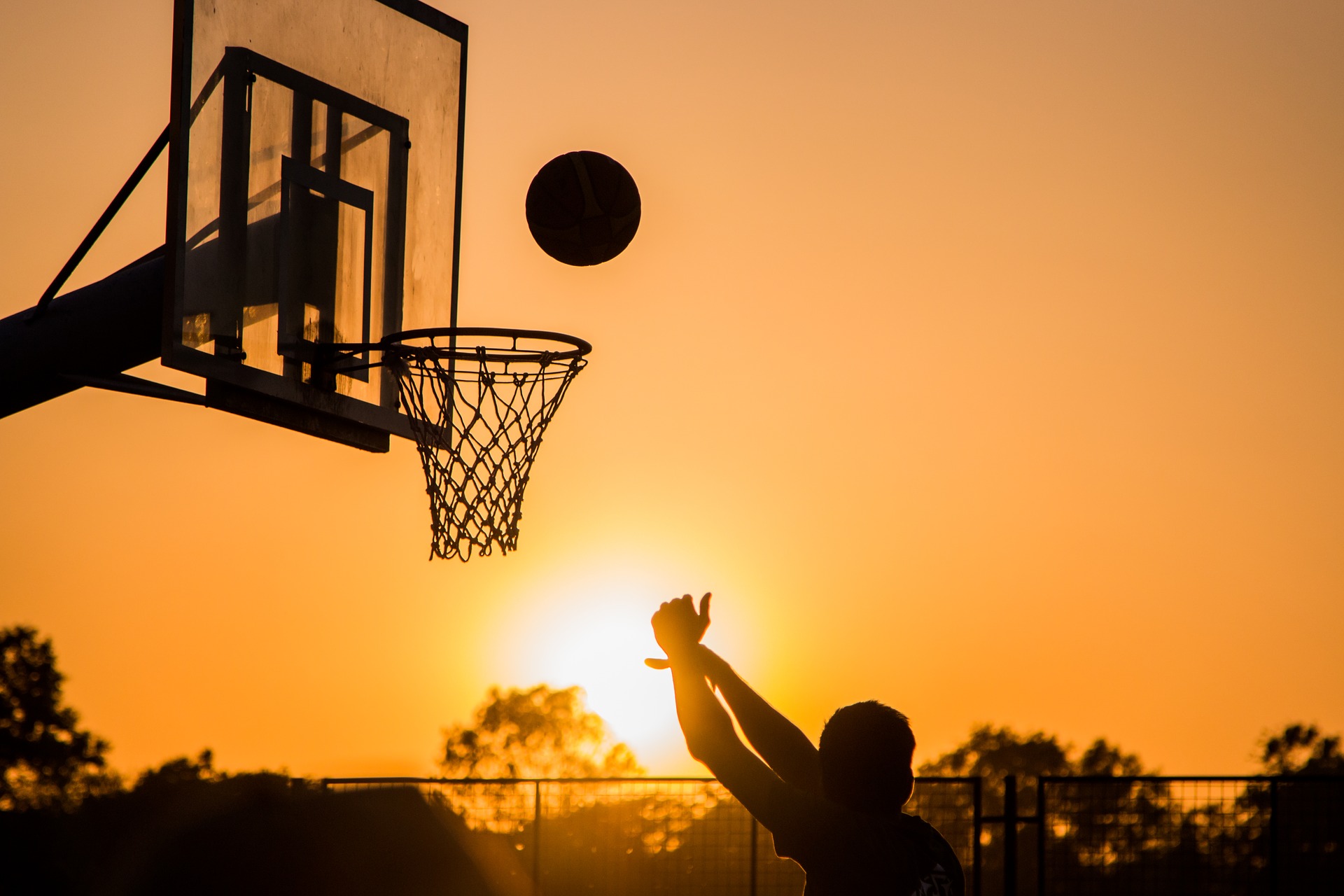 Basketball Is My Passion
I truly hope I have brought you little closer to understanding why basketball is such a big part of my life for more than 20 years now. It is a physical sport, but most of all it is a sport played with your mind. Have you ever wondered why isn't there many Michael Jordans in the world? It is because there are many people with his athletic ability, but there are not many who had his mentality and understanding of basketball. That is why I love basketball. I am not the most athletic guys out there, but I play basketball with my mind. Knowing what my advantages are and how to use them. Basketball is all about the creating SPACE and "DANCING" against my opponents. It is a beautiful art of synchronized body movements, and motions.
Just think about how many processes in our body happen just to shoot the ball? Imagine how great our brain is when it can measure the how strong should we shoot the ball in order to make a 3 point shot? Plus the right timing, the correct position of the arms and legs, shoulders, hips, hands, plus synchronizing them all together in one motion to perform a shot. Not to mention the correct release from your palm through the fingertips. Our brain calculates all of that in a split second. If one of those things is not in sync you will miss the shot. It is amazing what our brains can do. Amazing, my friends. :)
And, basketball, is way more than just bouncing the basketball on the court. It has given me so much more. It has enabled me to travel the world. Meeting new cultures, creating some amazing friendships, seeing the world, and teaching me about discipline, respect for others and me. It grows me as a person and taught me how to get up when I fall down. It made me stronger. Basketball taught me what LIFE is, and how to LIVE IT.And, I am thankful every day for my parents putting that ball in my hands as a kid. Because I still feel like that kid over 20 years ago when I step on that court. I don't know many more years I have to play this amazing sport, but I am thankful for each day I get to play this amazing game called BASKETBALL. :)
Love&Basketball 🏀❤️
Thank you for reading, have an amazing day all, much love,
dbjegovic