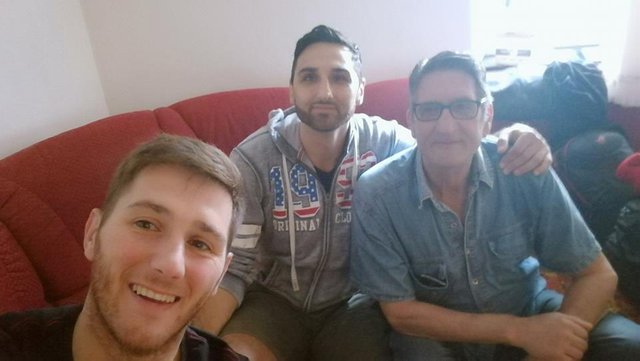 As you have read in the previous part, my brother Nikola has really done an amazing job of staying calm under pressure and he was able to convince the paramedics something was way off with our father. I honestly do not know how he thought of the pencil trick. Earlier that day he saw my dad struggling to pick up the glasses of the floor, but to think of the pencil test took some genius inside of him in the nick of time. I was so proud of my brother, because as you will see it turned out to be crucial as we go along. We are just at the beginning of it all, unfortunately...
If you missed the first 3 parts of the story you catch up by clicking below:
Part 1 Part 2 Part 3
The Beggining
I can recall the first phone call I got from my brother before he called an ambulance got me worried, but I was still hoping it was the pain medicine creating the problems for my father. I did not think much about it, as I wrote in the first part we all think our fathers are "unbreakable" and nothing can happen to them. And, that is what I was going with. Nothing can happen to my dad. He is a "superhero". But, soon I was about to find out even superheroes have their weaknesses.
The second phone call came in about 2 hours after with my brother making a decision to call the ambulance as something was definitely not well with our father. I honestly still did not react to any of this. I do not know if I was in shock or something, but I just continued like nothing was happening. The third call came in my brother told me about what happened with the ambulance and how they are taking him to the hospital to do more tests. It has still not hit me guys, it has still not hit me something might be very wrong. I was refusing to accept the situation...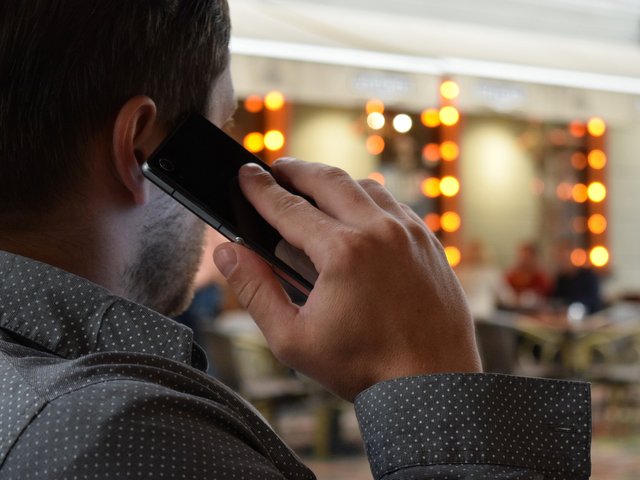 source
And, then another phone call came in, which hit me like I was blindsided by a semi-truck. On the other end of the line was my brother in one of the most emotional states I have ever heard him be. He was so emotional he could not speak, and tell me anything. I know we were on the phone but I could feel his sorrow and emotions alongside my entire spine and body. I could not get a word out of him. He just kept repeating the same word; "I CAN'T". So I hang up and I tried to call again 10 min after hoping he would calm down so we can talk and he can tell me what happened.
I called again after 10 min and again the same thing. My brother was just too emotional to say a word. But, after 5 minutes of me trying to talk to him without success, my mom picked up the phone. She really did not tell me much, as mothers always try to downplay the situation so we do not get upset. Basically, she told me, Nikola has been emotional for about 2 hours and we are having a hard time calming him down. She told me I should hurry home because things are not looking good, and the state of my father has taken the turn for the worse.
My State Of Mind
After the phone call, hearing my brother being so emotional, and my mother being so cryptic about the state of my father, it does not take a genius to know situations is very serious and I should get home as soon as possible. But, after the phone call, I was in shock. I just sat down in a chair, and I was talking to my friend but the words coming out of my mouth did not make sense. Total shock guys. I needed to gather myself for 5 minutes so my friend leave me alone for a minute. I was not crying, but I had my hands on my face in total disbelief over what was happening. After the initial shock, I gathered myself, refocused on things I need to do now. On things which mattered and that is getting home as soon as possible.

source
And, so I did exactly that. I packed really quick, and my best friend offered to drive me back home. The trip from Zagreb takes about 4-5 hours, and it was one of the longest trips I had in my life. For the first couple of hours, all the nightmare scenarios came through my head. On the outside I looked calm, I talked to my friend normally. But, on the inside, it was a raging storm. It is not easy to stop the negative train of thought when it starts. I am a firm believer in that our thoughts create our own reality, and I needed to stop the negative train of thoughts in my head. Our stop at the gas station came at the perfect time as I knew I need refocus and change my train of thoughts.
While my friend was pumping gas and getting some snacks, I just walked away a bit and sat on the sidewalk. This was the only time I allowed myself to cry and let myself go for about 5 minutes. Because right there and then I decided no matter what is happening now I will do whatever is in my power to get my father well again. I decided that any time a negative thought comes to my mind, I will literally say loud NO in my head, and imagine a more positive scenario. This I think was crucial in the way things played out for the next 4 months.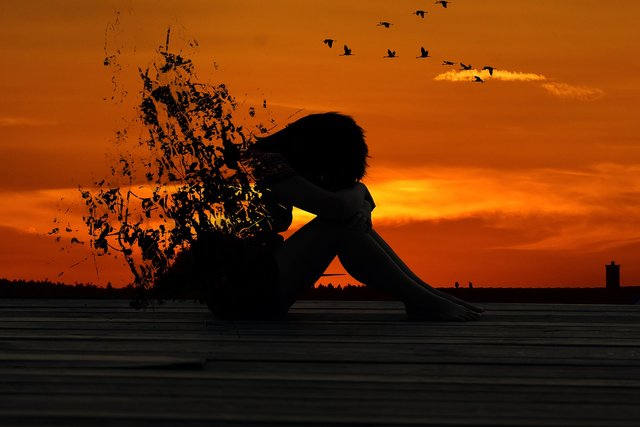 source
So this was the moment I shoved all the emotions and everything deep down because I thought in order to make hard decisions you have to focus and not let your emotions cloud your judgment. Exactly there on the sidewalk of the gas station was where I wiped my tears off and did not let them out for a long time after it all finished. I will explain later why this was not the greatest idea, but at the moment I thought it was the right one.
Arriving Home
When I arrived home, it was very late. I hugged my mother real hard and talked to her about it all. My mother told me they had to give my brother some pills to calm down, and I should let him sleep. She told a little bit about what has happened and how things got a lot worse on the way to the hospital and maybe I should prepare myself for the worst. I honestly, stopped her from talking like this right away. Remember guys, our thoughts, create our own reality and we should be careful and mindful about our thoughts. I know my mom means well, and she just wants me to prepare myself. But, in my mind, I did not want to accept the scenario where I was about to lose my father. Not like this, and not without a fight.
I slept very little that night because tomorrow morning we needed to go to the hospital to visit my father in the intensive care unit section. I talked to my brother on the drive to Šibenik about what happened on the way to the hospital in an ambulance the day before. But, I do not think he could off prepared me for what I am about to see when I walked into the intensive care room no matter how well he described it...
To be continued...
Thank you all for reading, have a blessed day, much love for you all,
dbjegovic 💕 💞 💓