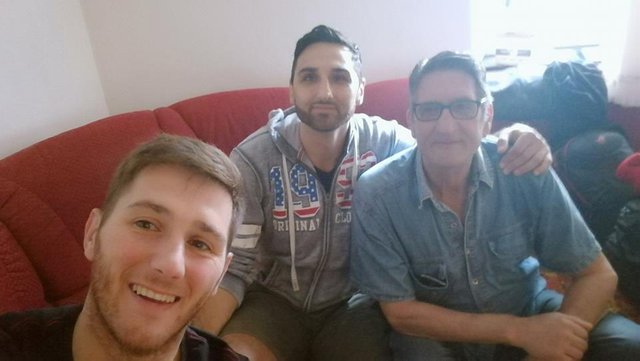 Three of us before the troubles started to unfold. My brother Nikola, and my father Milan.
It has been 5 months now and it is time to resume telling you guys what exactly happened with my father this summer. And, how some quick thinking of my brother Nikola probably saved his life. I was not at the home for the weekend as I had to go to Zagreb for a meeting planned out a month back. So after my father fell down with what it seemed to just bruises, strained shoulder, and ribs, turned out to be something far more dangerous than we could off imagined. And, only thanks to my brother it did not get even worse. I hope you guys learn from my brother's and my experience. So maybe if you find yourself in a similar situation you will know what to do. So let me tell you how a pencil and quick thinking of my brother saved our father...
If you missed the first 2 parts of the story you catch up by clicking below:
Part 1 Part 2
So What Happened Next?
It has all started with another phone call. But, this time, it was not my father, but it was my brother Nikola. He was starting to notice strange things happening with my father. He noticed my father started to have a hard time with balance, and he was starting to act a little bit strange. Nikola thought something is not going very well. He was very worried about him.
I was not there so I could not see what he seeing, but I just told him to keep a close eye on him and let me know if it was getting worse. I honestly thought maybe the pain pill they gave him was so strong that they were messing with coordination as some of those painkillers sometimes do have side effects of "knocking" people out and putting them to sleep. No one could off prepared us for what was about to happen...
Something is NOT OK
A couple of hours later I got another phone-call from Nikola. This time I can sense in his voice something is wrong. Way off. He told me it is getting worse. Our father was not himself, he was passing out for 10 sec and waking up not being able to recall he fell asleep, his balance was way off now, he started to forget simple things... And, the biggest clue something was wrong was he could not control his left hand either now. Which he did not hurt. My brother decided it is time to call 911.

source
You know as a kid you think your parents are unbreakable. Especially, when it comes to our dad's. They are our superheroes. And, the thought of them not being well, sick, or hurt, would never cross our minds. I was still calm after the phone call but started to get worried as well. I can't imagine how my brother felt when things started to unfold. But, we were lucky he started to notice those things because who knows what would happen if he did not...
The Ambulance
So my brother calls an ambulance and in a short period of time, the ambulance arrives. We live in a small city so it did not take them long to arrive. Now I will tell this part as my brother described it to me. The paramedics arrive, they enter our house, and start checking the usual stuff as they do on all interventions. While they were doing it, my brother was explaining to them why he called them in the first place. He told them all about my dad strange behavior. But, here is where it get interesting.
The Pencil To The Rescue
They thought, my brother was "crazy" because, in those moments, my father did not show any signs of those things my brother saw. The paramedics checked to usual things and it was all normal. They started complaining to my brother as it really seemed like he is ok. Telling him he should not call 911 for no reason. It is wasting time and resources. They checked and saw his diagnosis from the emergency room 2 days ago and saw he has to return for a check-up in 2 days. And, we should just be patient and take him for that check up in 2 days. I can't even imagine how my brother felt at the moment. But, thank God, my brother did not GIVE UP. He kept pushing and telling them something is not ok with our father.
And, right before they are about to leave my brother remembered one thing he saw our father do, that would surely prove them something is not right. Unwillingly, the paramedic agreed to do it just to get my brother of the case already. So my brother told them to drop a pen on the floor and tell my father to pick it up and put it behind his ear. As earlier that day he saw my father drop his glasses on the floor and was having a hard time picking them up from the floor and it would take 4-5 tries to do it. As he would be missing the spot where they dropped.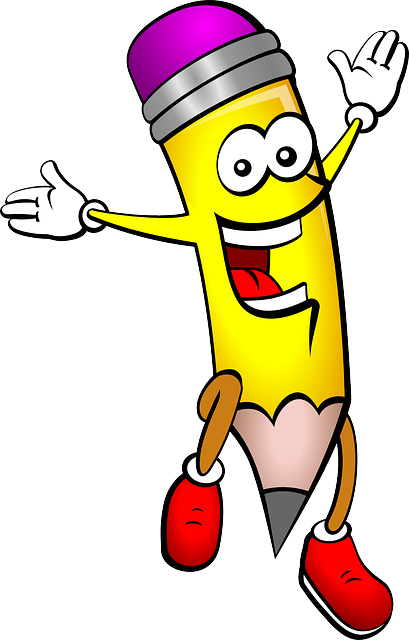 source
Paramedics told my father to sit down and they put the pen next to him. He had to pick it up and put it behind his ear. So my father started reaching for the pen. And, as my brother saw before with the glasses he was partially touching or missing the pen entirely 5-6 times in a row. He was touching it, but could not grasp it. And, after a couple more tries he did it. He grabbed the pen and put it behind his ear with a huge smile on his face. Like he was saying to all of them, you see, there is nothing wrong with me. My brother told me he almost burst in tears at that moment. You are probably asking yourself why would my brother almost start crying if my father accomplished the task? Well, let me tell you what happened?
Nikola almost started crying right away because the pen he was supposed to pick was still on the floor while my father was thinking he has picked it up and put it behind his ear. He only grazed the pencil, but he did not grasp it. But, in his mind, he was sure he did it. I can't even imagine how my brother felt when he saw what just happened. After the paramedics saw it they finally realized something is very wrong and they prepared him for transport to Šibenik. Which is the closest city to us with a big hospital so they can run more tests.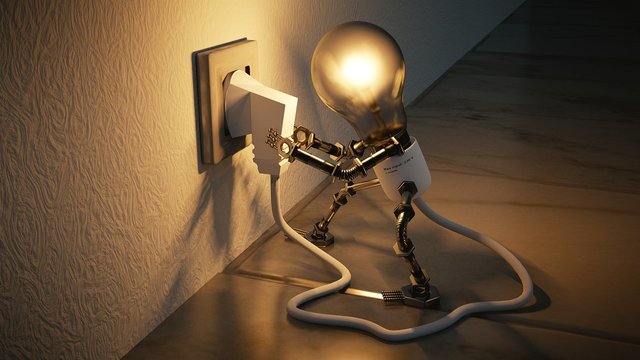 source
Adrenaline Rush
So how was my father able to regain and hide all the other symptoms? Well, my friends, our bodies have miraculous defense systems. And, as my father heard Nikola is calling the ambulance he got scared and adrenaline rush hit him. He regained his motor skills, and his concentration and mind improved enough to almost fool the paramedics. And, he would off succeeded if my brother did not keep pushing them. I am sure if my brother did not keep pushing things could off been even worse then they later unfolded in front us. And, my friends, unfortunately, this was just the beginning of our long journey. It has gotten way worse before it got better. But, the cleverness of my brother and a pencil saved my father. I can only thank God for my brother being there at the right moment pushing.
To be Continued...
Final Thoughts And Advice
So my friends, what is the lesson here? Listen to your gut as my brother did. If you ever find yourself in a similar situation in life and I hope you will not, keep PUSHING. Pay attention to signs, don't discard them, call an ambulance if you are not sure. Because even minutes can be a difference between life and death. As you will read in the next parts you will understand how my brother pushing has saved our father. If my father stayed home for another two days, he would not make it to the check-up as couple hours later his adrenaline rush dimmed down, and the situation with his health condition got worse and worse...
Thank you all for reading, trust your GUT'S, much love,
dbjegovic 💕 💞 💓