Bitcoin BTC - Feb 1 Detailed Technical Analysis - Short-Medium Term Bear Trend To Continue

Bears Are Always On The Offense
How much longer can Bulls Defend?
Short-Medium term, I am bearish biased and believe we
will test the first support range in the short-term.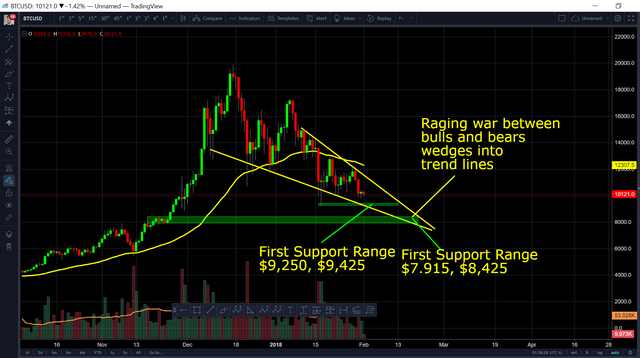 We see BTC shorts @ 23.8K BTC versus BTC longs @ 24.9K BTC.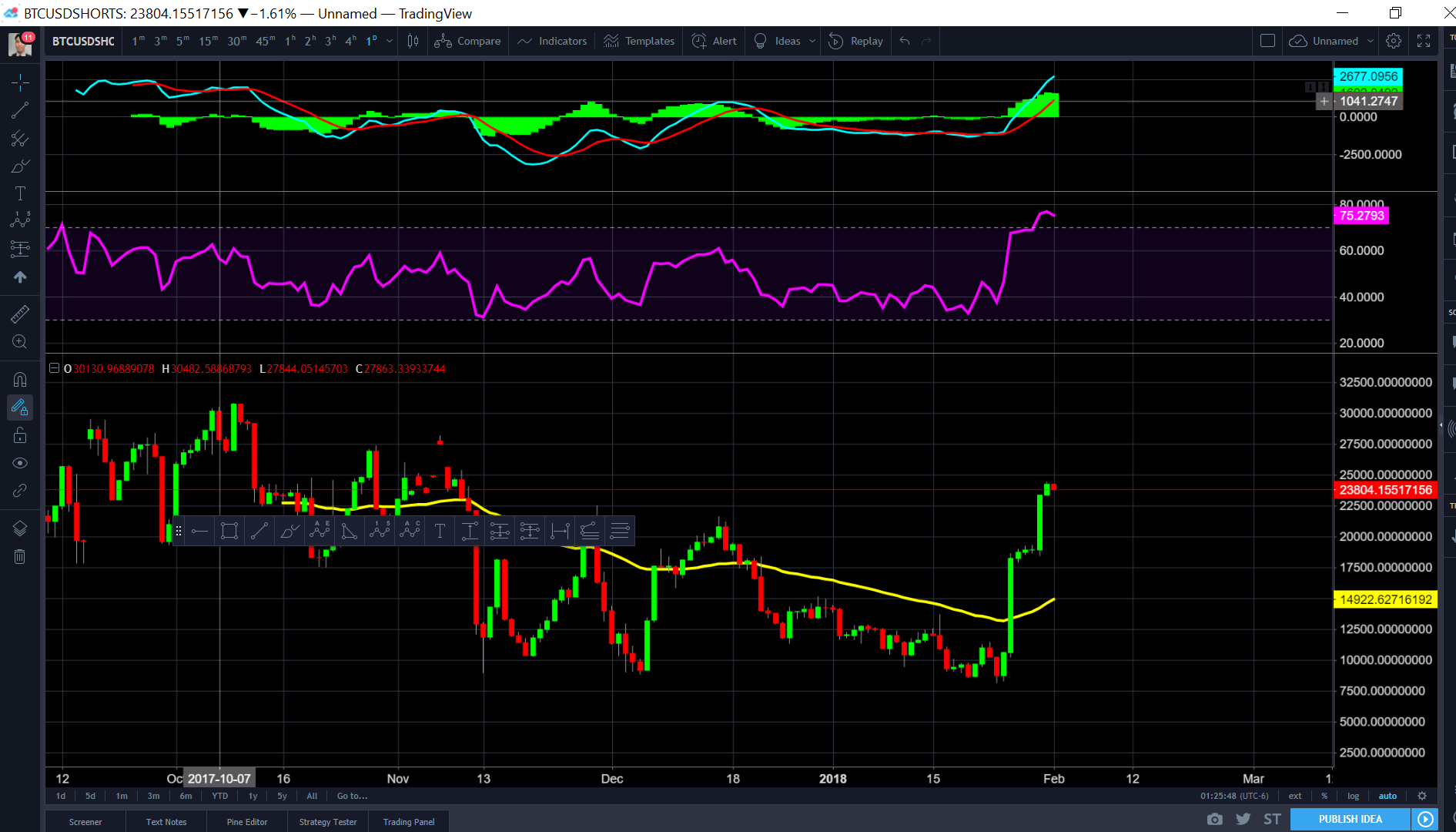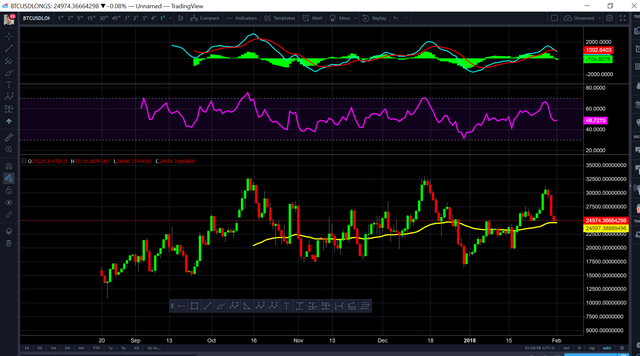 For short term traders, we see BTC trending in a descending triangle with volume fading.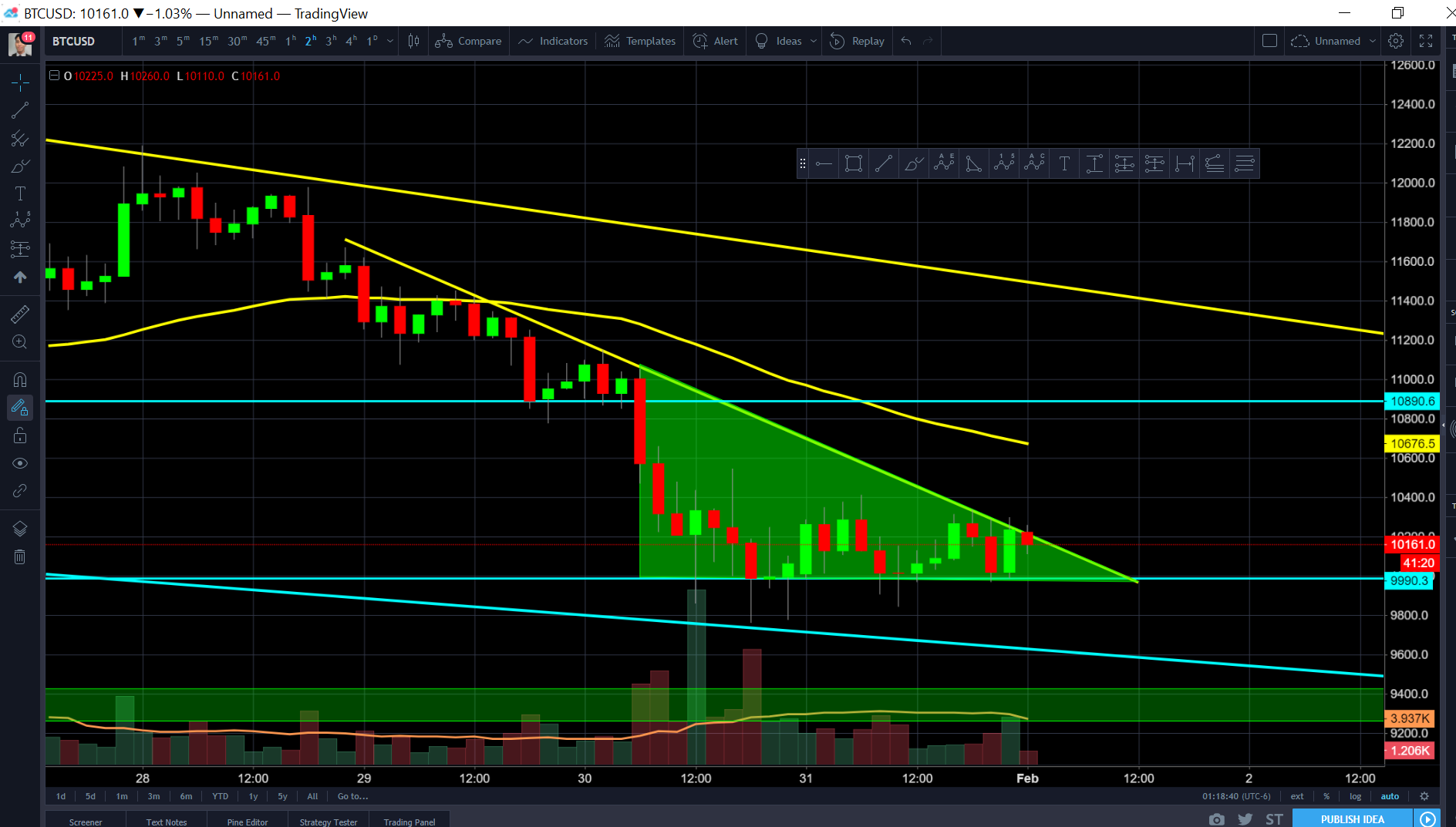 My short-term long bull scenario.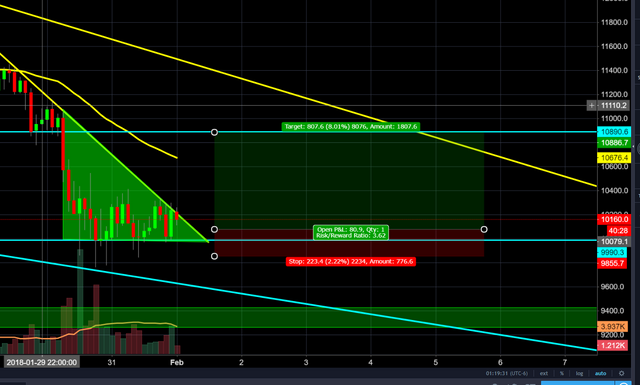 My short-term short bear scenario.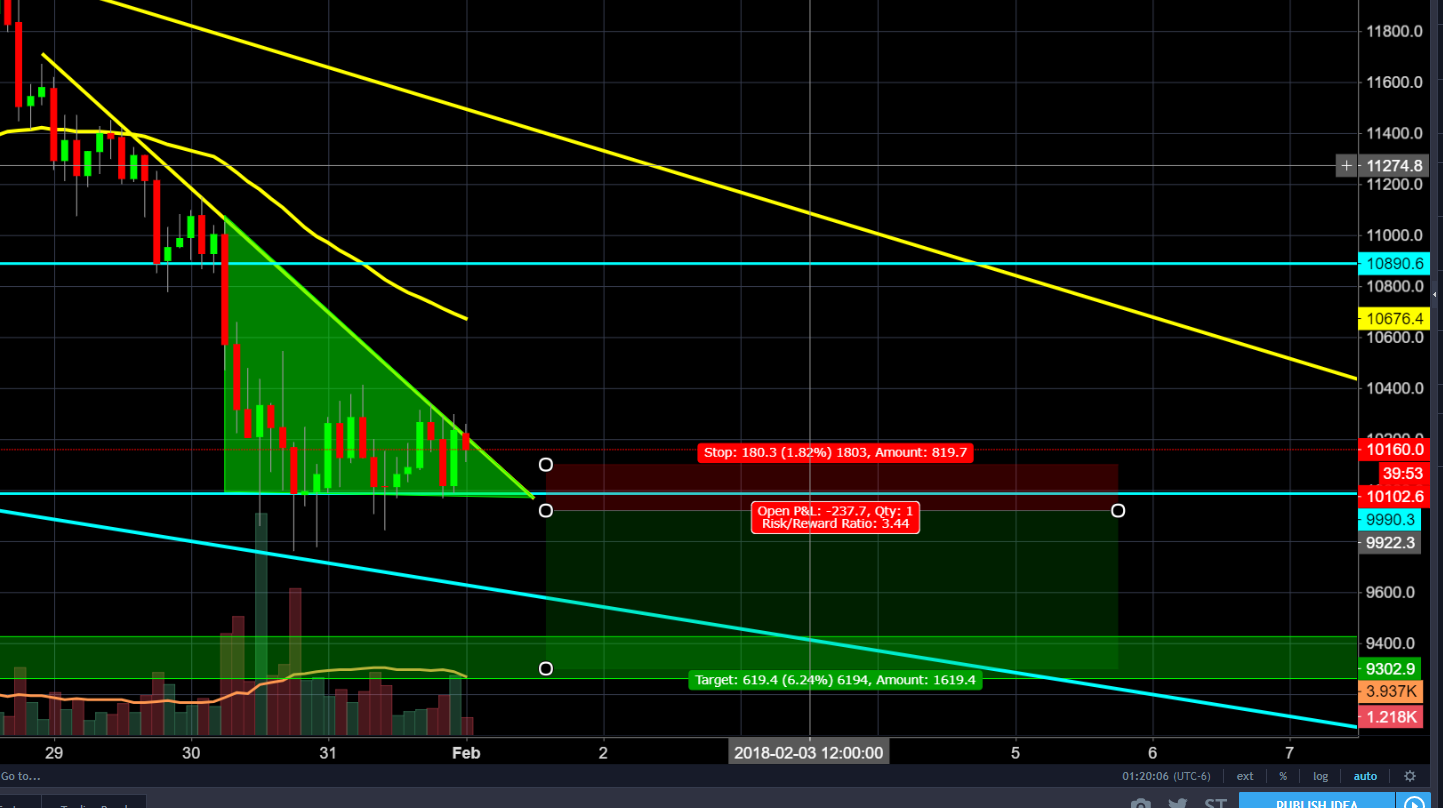 MACD attempted to positively tick, but was quickly rejected.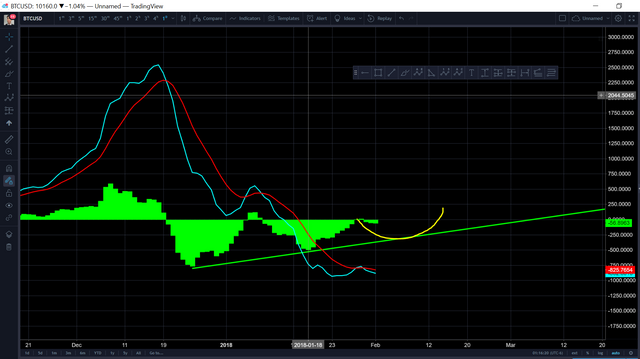 The daily RSI is trending above the previous resistance that now acts as a support.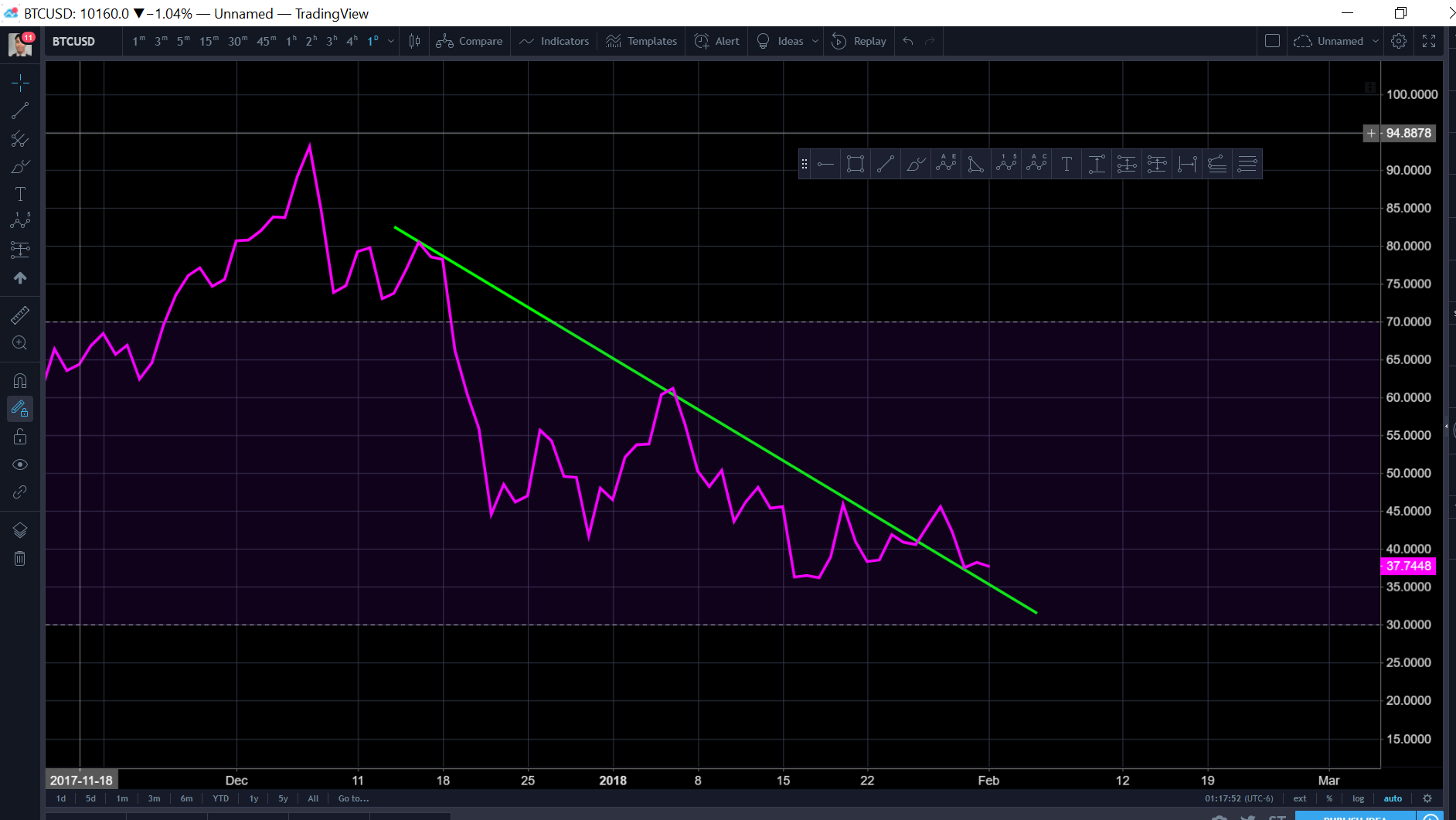 LONG TERM, BY 2019, I BELIEVE BTC WILL HIT OVER $30,000
Always be cautious, take high probability trades, plan entries and exits, stick to high reward low risk R:R setups. Good luck traders
Please consider these videos:
Lesson 1 - Bitfinex Tutorial - How to Customize and Set Up Bitfinex
Lesson 2 - How to Analyze Candlesticks Charts with Strategy
Lesson 3 - Moving Averages
Lesson 4 - Relative Strength Index RSI with Advanced Strategy
Lesson 5 - MACD and Histogram
Lesson 6 - Margin Trading Long, Short, Leveraging
Lesson 7 - Basic Risk Management
Lesson 8 - Fibonacci Retracement Part 1
Lesson 9 - Fibonacci Extension Part 2
Lesson 10 - Laddering
Lesson 11 - How To Interpret Time Frames
Lesson 12 - Swing Trading Advanced 55 EMA Strategy
Lesson 13 - Introduction To Elliot Wave Theory
Lesson 14 - Using a Basic Excel Tracker for Risk Management
Lesson 15 - Tutorial Part 15 Automatic Stop Sell/Buy Executions
Twitter - https://twitter.com/PhilakoneCrypto
Youtube - https://www.youtube.com/user/philakone1
If you enjoyed this video, please like, subscribe, follow, share, upvote, or donate to Luna!
Luna's personal bitfinex account:
BTC address: 1PruhmsYXU2gPkNw574xZSMyBG4YW5Wnq9
Ethereum: 0x2538b728f9682fc1dc2e7db8129730f661753850
LTC: LPeaZpGiF3XdCw5XPN7LXztDagTEZAMgYd
Bitcoin Cash: 1AY2FPANCe5URB71Nvy6tkCgoTS8iHgmZD
The ultimate goal is to help the crypto community because I think there's a lack of these type of videos. I want to share everything I've learned because knowledge is only power if passed on. These are educational videos intended to teach how to think through thought-out rationalization.
DISCLAIMER:
Legal stuff here. I'm not financial advisor. This is just my opinion that I'm sharing with the community. All information is for yours to process how you wish.