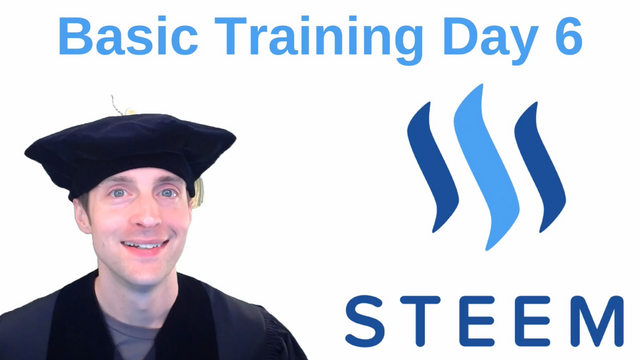 When we are asked about Steem, how do we make a quick response that clearly communicates what we do here? For both our own learning and for sharing, it might help us to have one or more of the following responses available!
What is Steem?
---
Steem is a digital currency with free 3 second transactions maintained on a decentralized network of servers worldwide where any of us can anonymously create an account.
The 530,000+ accounts holding 263,333,798 Steem traded for $2.98 each on Bittrex and Poloniex give Steem a market valuation of $733,114,745. While at a year and a half old Steem is mostly bought and sold through trading with cryptocurrencies like Bitcoin, Ethereum, and Litecoin on exchanges, we soon will have many USD/fiat to Steem direct exchange options.
Built in blogging on the Steem blockchain allows for any blogger to sign up for free and start posting immediately on an established network providing huge Search Engine Optimization (SEO) and Social Media Marketing (SMM) boosts combined with the ability to earn rewards on every post.
Readers love following blogs on Steem because the user interface is free from ads on any device, every upvote helps authors to earn Steem, and every comment can be upvoted to earn Steem also!
Investors are earning 60%+ APR delegating vested Steem to voting bots making staking Steem by "powering up" one of the top ways to make money by buying and holding a cryptocurrency.
While most digital currency wallets are vulnerable to having the entire balance stolen in a few seconds, powered up Steem takes 13 weeks to withdraw. When combined with an account recovery option, Steem power one of the safest choices for long term holding.
We are aiming for mass adoption on Steem and already are the number one cryptocurrency in terms of transactions. When Steem has more wallets than Bitcoin from millions of users signing up and trying to earn money blogging, there will be no reason to use Bitcoin or Ethereum or Litecoin or most any other digital currency. At our current viral growth rate, we are on pace to pass Bitcoin in wallets within 5 years and be the most valuable digital currency.
Smart media tokens are being released in 2018 which will allow publishers currently depending on advertising revenue to upgrade to the power of the Steem blockchain which will unlock massive fundraising opportunities and eliminate competition.
Basic Training Video #6
---
For those of us that would like a more detailed explanation of the same points to empower us to address more specific questions, we can watch the video below!
Previous Basic Training Days
---
Thank You!
---
We appreciate the chance to collaborate in building Steem together today and hope this post has been useful!
Love,
Jerry Banfield