THE BEAST OF BABYLON
Three days ago I posted THE EXORCIST, a photo-montage of my selfie at a Halloween party with a cloned image of this, THE BEAST OF BABYLON. Checking back doing a search on Steemit I realized that, though this is one of my major works, I had never posted it here (not even in my INTRODUCTION post).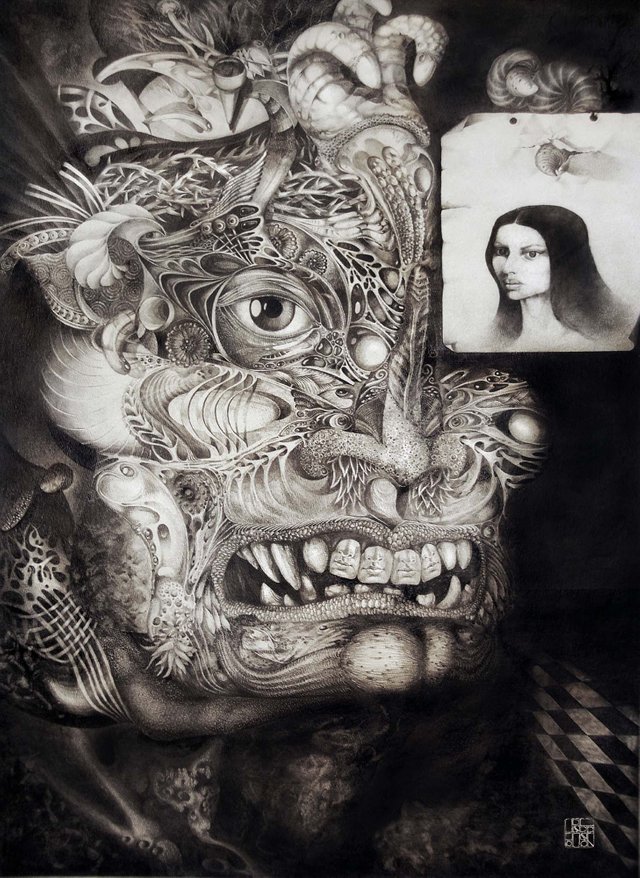 graphite on paper, 22 x 30 inches, 1980
private collection, Austria


🔍 you can right-click all images for a larger view 🔎
"When Anu the Sublime, King of the Anunnaki, and Bel, the lord of Heaven and earth, who decreed the fate of the land assigned to Marduk, the over-ruling son of Ea, God of righteousness, dominion over earthly man, and made him great among the Igigi, they called Babylon by his illustrious name, made it great on earth, and founded an everlasting kingdom in it, whose foundations are laid so solidly as those of heaven and earth; then Anu and Bel called by name me, Hammurabi, the exalted prince, who feared God, to bring about the rule of righteousness in the land, to destroy the wicked and the evil-doers; so that the strong should not harm the weak, so that I should rule over the black-headed people like Shamash and enlighten the land, to further the well-being of mankind.

...When Marduk sent me to rule over men, to give the protection of right to the land, I did right and righteousness in . . . , and brought about the well-being of the oppressed.

[The oldest known written code of laws from around 1772 BCE]"
― Hammurabi, The Code of Hammurabi
DETAILS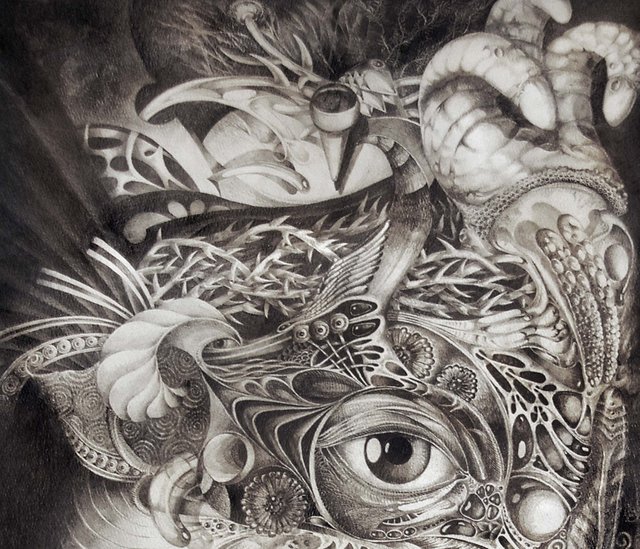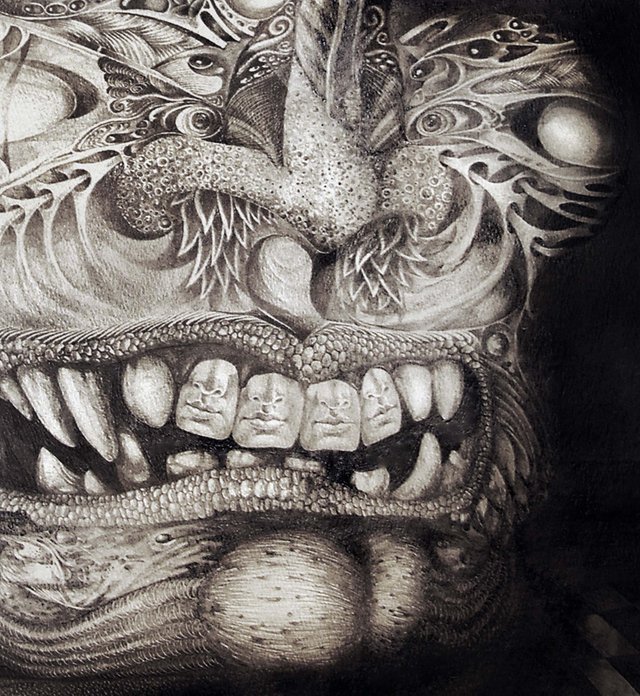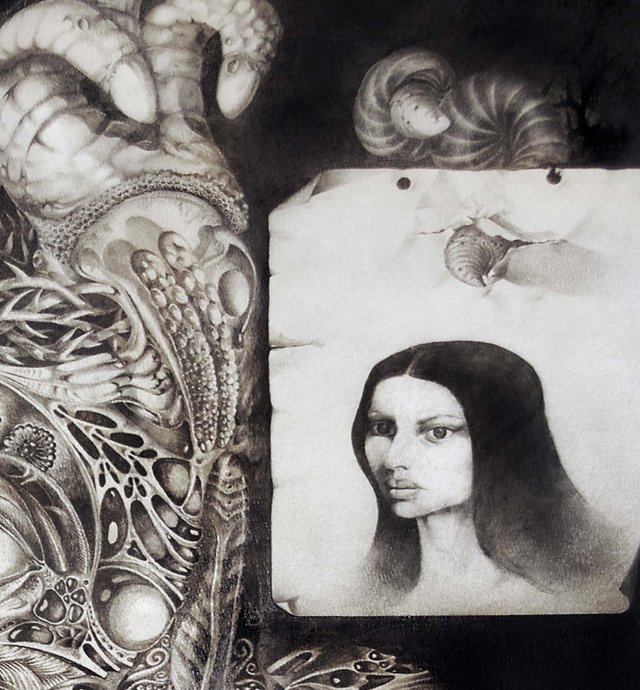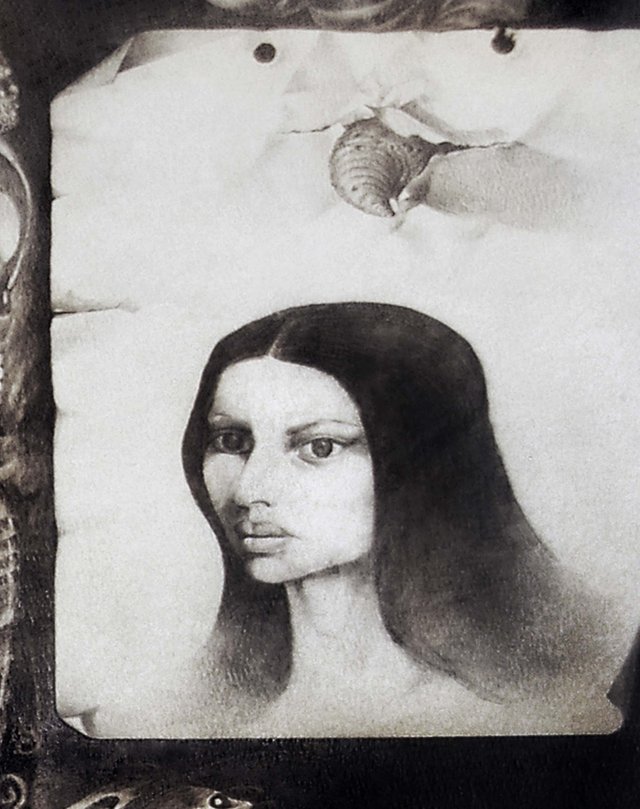 Prints are available here: Otto Rapp Pixels Website
also posted on my Flickr
---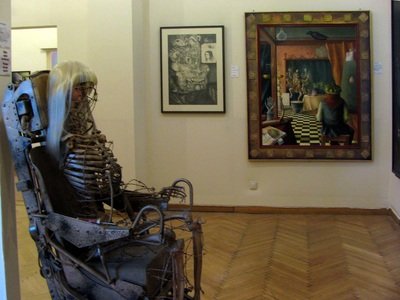 The Beast of Babylon
when it was displayed at the Phantastenmuseum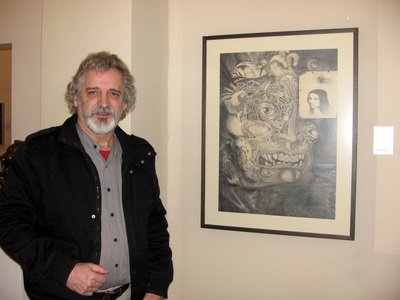 Myself with "The Beast"
at the Phantastenmuseum


"What we finally do, out of desperation ... is go on an impossible, or even forbidden, journey or pilgrimage, which from a rational point of view is futile: to find the one wise man, whomever or wherever he may be; and to find from him the secret of eternal life or the secret of adjusting to this life as best we can." ― Herbert Mason, Gilgamesh: A Verse Narrative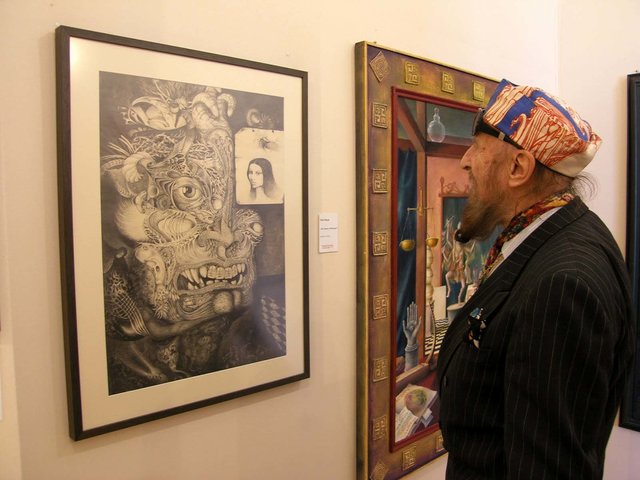 Ernst Fuchs checking my drawing 'The Beast of Babylon' at the Phantasten Museum in Vienna. It was there on loan from the private collector between Summer 2011 and end of 2015.
Check out my previous post THE EXORCIST where I used a clone of this drawing: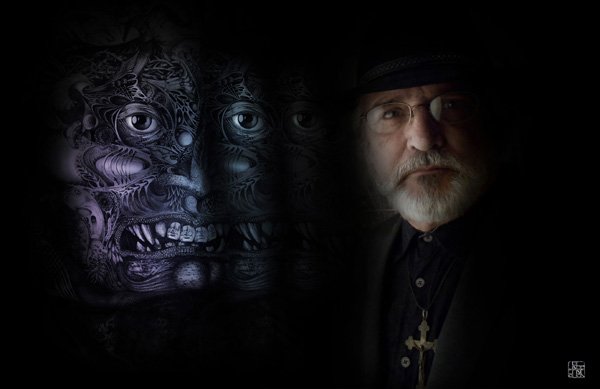 ---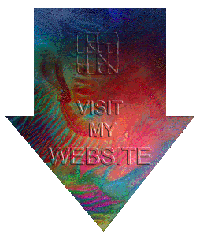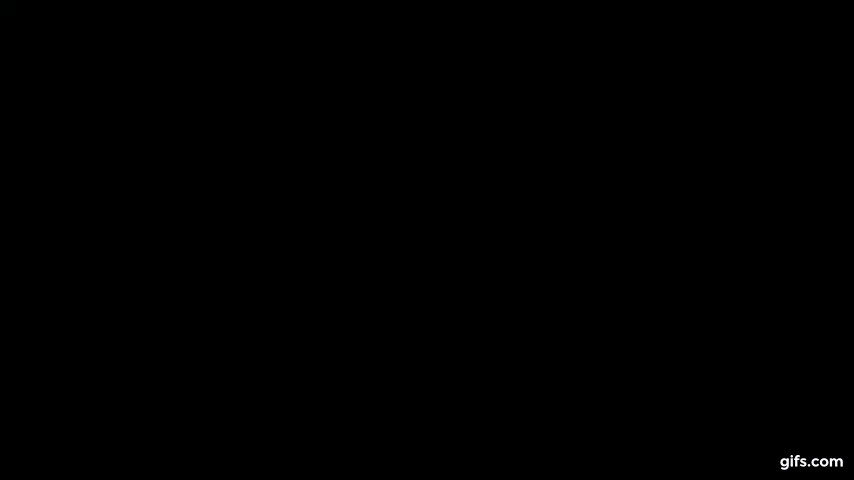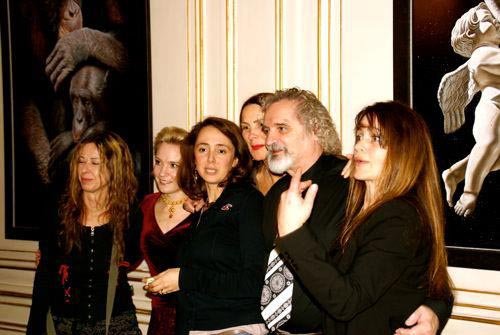 my Birthday Party at the Phantastenmuseum, December 2011

Note: I am an Austrian Artist living in Vienna
About my Work