After summoning fabled canine creatures in the first Sketch Off, this time we shall draw a our own hands with a twist, so to speak. Skill will triumph over chance in this gamble. Ain't that a full house. Welcome to The Club of Antiheroes!
Since I can not send you out into the woods blindly I have prepared some samples in my creative kitchen. Remember I used the suit of Hearts, but you will be using the suit of Clubs so remember to go for more blacks.
What I am looking for in your contest entry is something like this:

Such a shame that Donald spilled all of his Grandmother's special raspberry jam all over these cards. What a mess!
Drawn by yours truly. As you can see we've got a fairly diverse Cast of Characters going on here with Super Duck, Harley Quinn, Vol'Jin and Optimus Prime. Feel free to branch out into whatever fictional universe you see fit. The style and colors of your design should fit together with the black Suit of Clubs! While I imagine the cards that I have drawn to be more in the "chaotic good" realm, yours should probably be "chaotic evil", but since we are playing with #Antiheroes you can interpret it a bit more loosely and have fun. Don't be afraid to be more creative than I! You don't need to draw four cards. It can be just one. Just to be sure, this is the suit: ♧ ♧ ♧ ♧
It also helps your chances if you include at least one process picture like this excellent example from the previous #YearoftheDog Sketch Off by @labeilleneigeux :)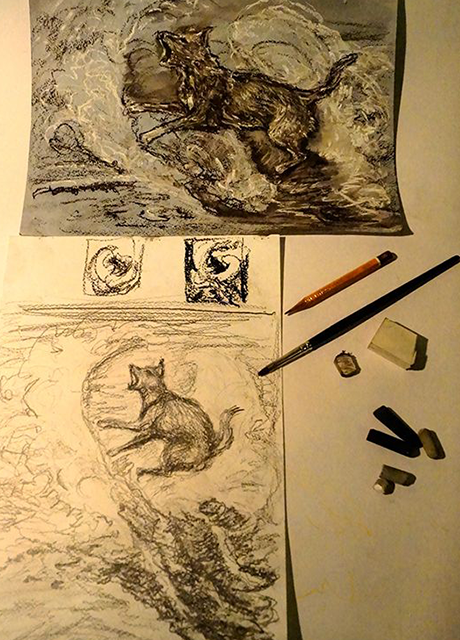 And it certainly doesn't hurt your odds if you include an animated gif or video of your process (I realise this is easier for digital work) like this one:



---
Time to get the ball rolling!
Here's how you can participate and our "Quest" guidelines:
Mutators: #FanArt + Suit of Clubs ♧
Format:
Rules and Stipulations:
Hand-In Format: Playing Card format only.

Medium: Analog or Digital, your choice.

Posting: Your post entry has to include the name of the contest in its title (e.g. Antiheroes) and your second tag needs to be #antiheroes. You should also comment the link to your post (along with a thumbnail of your work) under this post!

Originality: You may only use your own content.
Process: Include at least one image of your creative process.
Deadline: One week after this post is made.
---
Prizes:
| Position: | Prize: | Bonus Pool: |
| --- | --- | --- |
| 1st Place | 10 SBD + 25 BTS | +10 SP Delegation |
| 2nd Place | 4 SBD | +4 SP Delegation |
| 3rd Place | 2.5 SBD | +2.5 SP Delegation |
| 4th-10th Places | 0.5 SBD | +1 SP Delegation |
Note: You never know if there's a bonus coming. I'll also delegate SP for at least two weeks after the contest has ended.
If you wish to sponsor this or future contests further, lemme know. :)
---


Before I let you go I still wanted to give a shoutout to @marinaart for winning the last contest with her awrsome Dorhinog charcoal drawing, @mammasitta for sponsoring extra prizes, @shinyforest for helping to organise and all other artists and patrons that participated.
I'd also like to point you to the Steem Artist community on Discord if you are interested in more creative endeavours by some very talented people.
Alright, we clear?
ready, steady, draw!
Good Luck and Have Fun,
ZeroOoC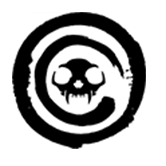 If you're feeling generous -> My Tip Jar
Draw another card:
---