Happy new year steemians!👏
I am RYO!
I was spending the New Year very slowly…
In Japan, the New Year is called "Shougatsu(正月)"
There are Osechi cuisine to celebrate the New Year, we go to the shrine to pray for peace of the year…I did both of them, but I did not take pictures.
Smartphones are very important items, but I value the time I leave from them.
So I reduced the time to touch my smartphone and I enjoyed the Japanese Shougatsu😃
Well, I spoke a bit about my past in my last post.
I was almost away from the art world for about 10 years, but regained its passion in 2018!
So in 2019 I would like to emphasize passion and enjoyment of art more importantly in me😀
Why do I draw pictures? Why draw manga? because it is not work. Because I like it!
Many people forget about the feelings of "like" and "fun" as they become adults ... and it becomes merely "work".
I do not want such a life, I do not draw art for companies and society.
I always failed when I was conscious of "work"…But when emphasizing "fun" my life was always successful.
Apparently I am not a businessman, I seem to succeed in various ways as a "hobbyman"
So I saw my old art to evoke my old memory!
That is the picture before I lost my passion to art
This is a picture of Jurassic Park3 I drawing when I was 12 years old!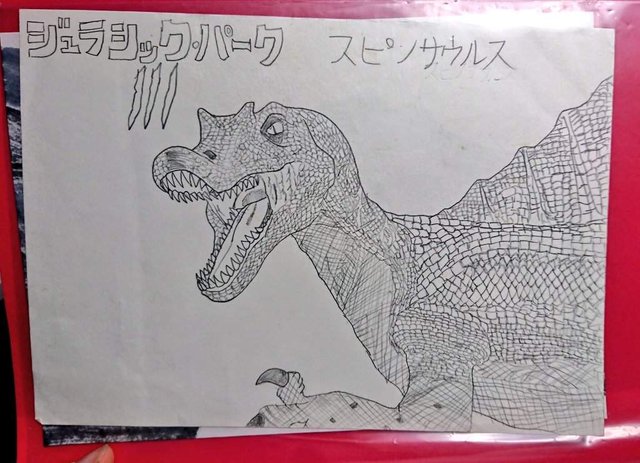 I was crazy to draw the dinosaur scales at this time😆
And this picture is Spiderman I drawing when I was 13 years old. It used a colored pencil!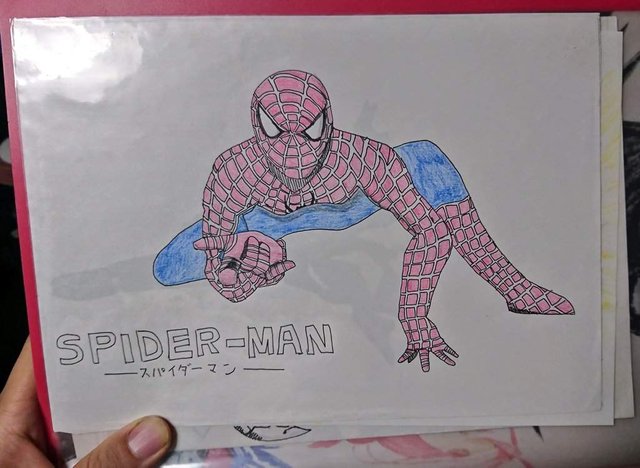 And this is a drawing about 10 years ago, I used the color pen used by a Japanese professional cartoonist named COPIC in color!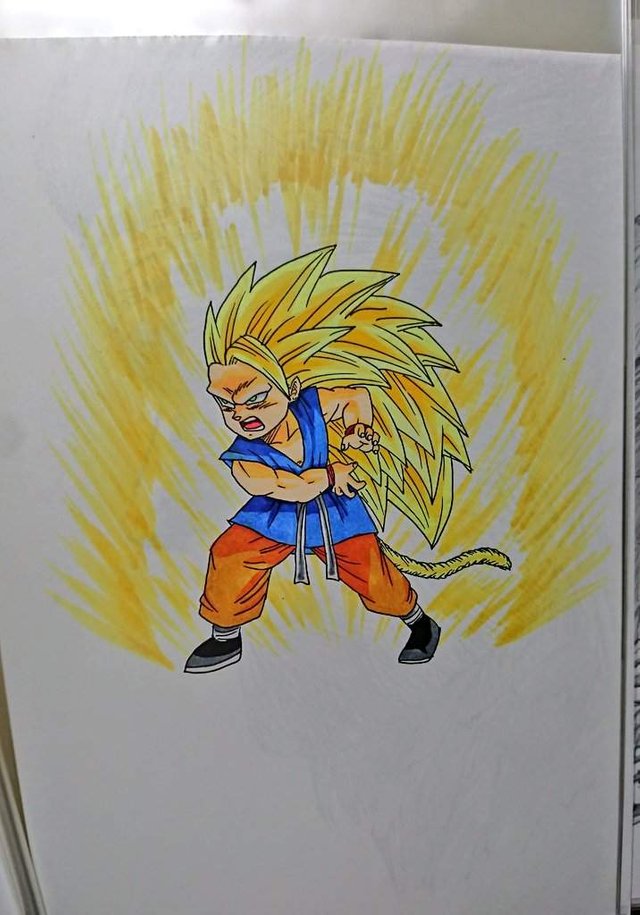 Also this was about 10 years ago…It is an eerie picture but it is a character of a Fullmetal Alchemist!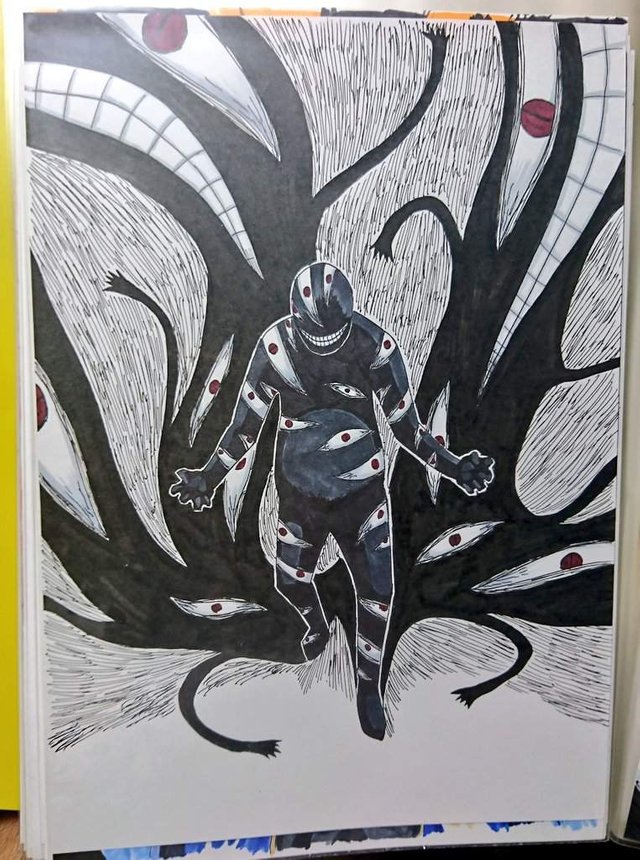 And from this time around I was almost away from art But until then I really enjoyed the art.
I think that I can further enjoy the art world in 2019!
Let us enjoy this world steemians!
And Japanese Shougatsu greetings↓
Akemashite Omedetou gozaimasu(明けましておめでとうございます)
Kotoshi mo Yoroshiku Onegai,itashimasu(今年も宜しくお願い致します)
This means,
明けましておめでとうございます=Congratulations on New Year
今年も宜しくお願い致します=This is a Japanese unique word that can not translate English completely but near meaning…"This year also Nice to meet you"
Arigatou gozaiwashita! ありがとうございました!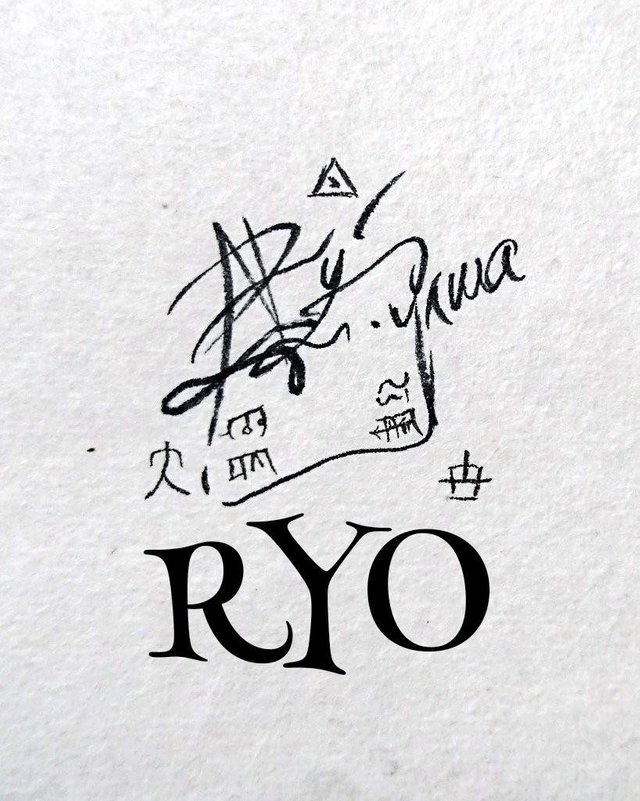 Have not you seen the -Jingi-仁義 series yet?
My Samurai manga -Jingi-仁義 can be seen here!
First Chapter
https://steemit.com/manga/@ryo-6414/samurai-manga-release-z1ielgba
Chapter2
https://steemit.com/jingi/@ryo-6414/jingi-episode2-ymis2fo9
Chapter3
https://steemit.com/art/@ryo-6414/jingi-episode3-rnkdpp91
Chapter4
https://steemit.com/manga/@ryo-6414/the-samurai-manga-jingi-chapter4-flhko54g
Chapter5
https://steemit.com/manga/@ryo-6414/the-samurai-manga-jingi-chapter5-howrz8l1
Chapter6
https://steemit.com/manga/@ryo-6414/the-samurai-manga-jingi-chapter6-j8jvv6db
All my mangas drawn in "Washi(和紙)"
It is a traditional Japanese paper made from 1300 years ago.
Posts on Washi and manga processes↓
https://steemit.com/art/@ryo-6414/samurai-manga-jingi-process-ia9qudum
Posted using Partiko Android