Hello steemians!
I am RYO!
My Samurai manga -Jingi-仁義 Chapter5 has been completed!
Synopsis of the story so far↓
New Meiji government that runaway for new reform…
The government was hitting the villagers to suppress the traitors…
And mysterious samurai appeared there and entered the government to stop the runaway…
And the leader of the new Meiji government told about the "fate" with the samurai…
The master of his father and samurai once fought and his father was defeated…
And the battle of the two began…
This is a hint to read my manga!
Read manga from the right
Red word are Japanese. The meaning is written in (※)
So please enjoy the Chapter5!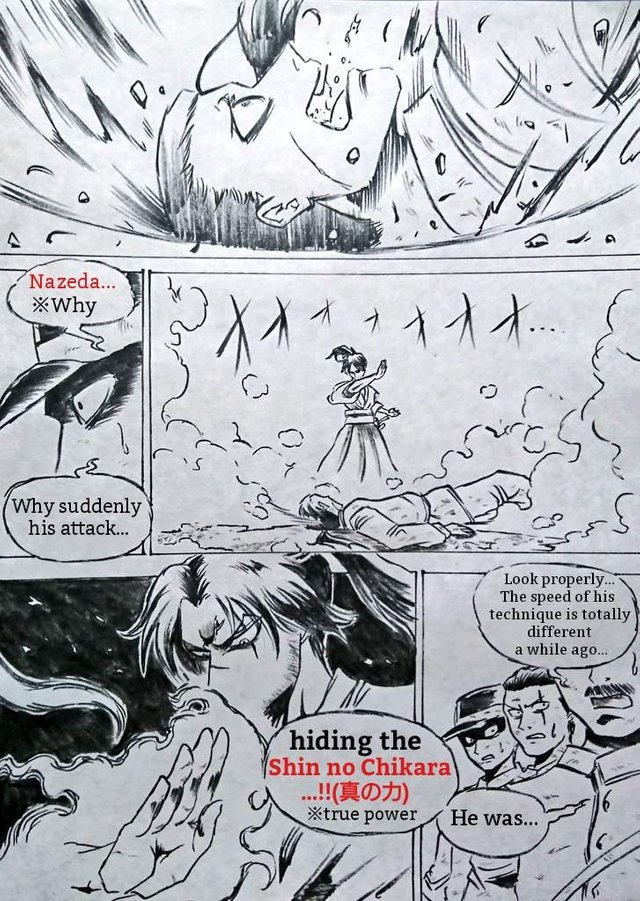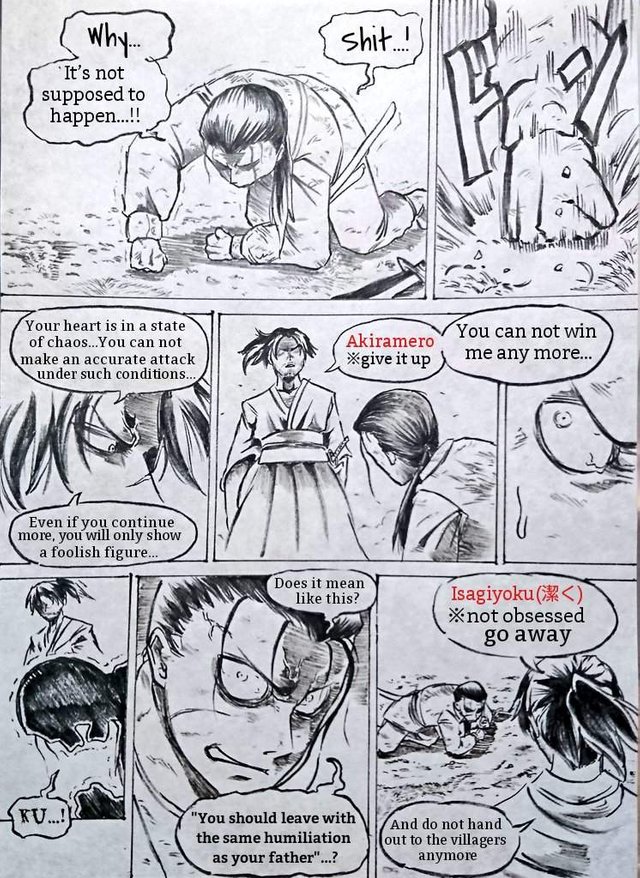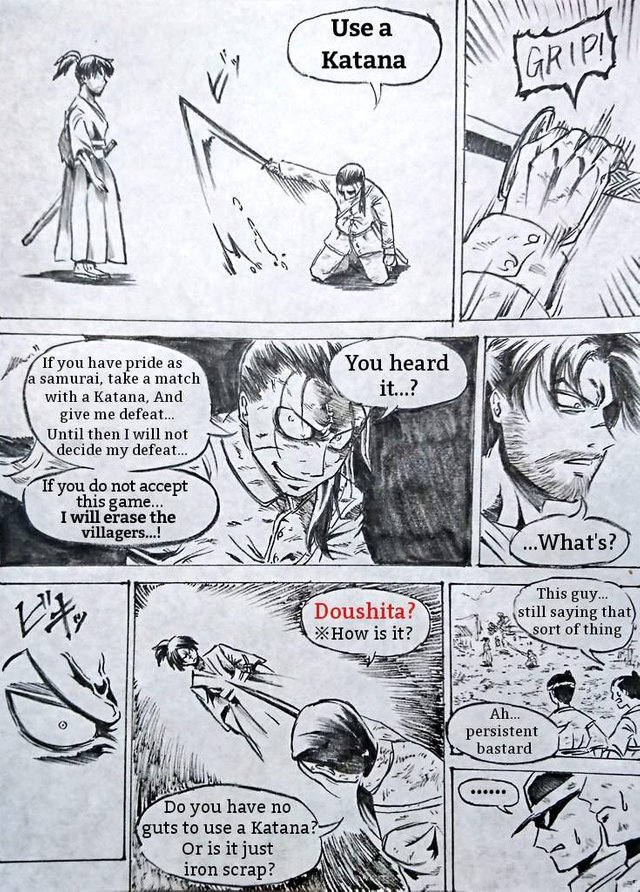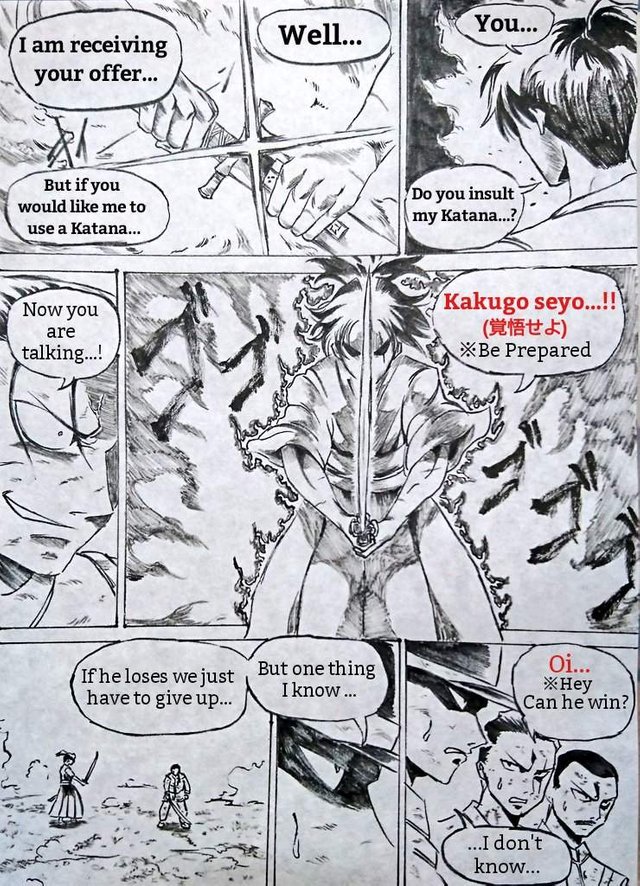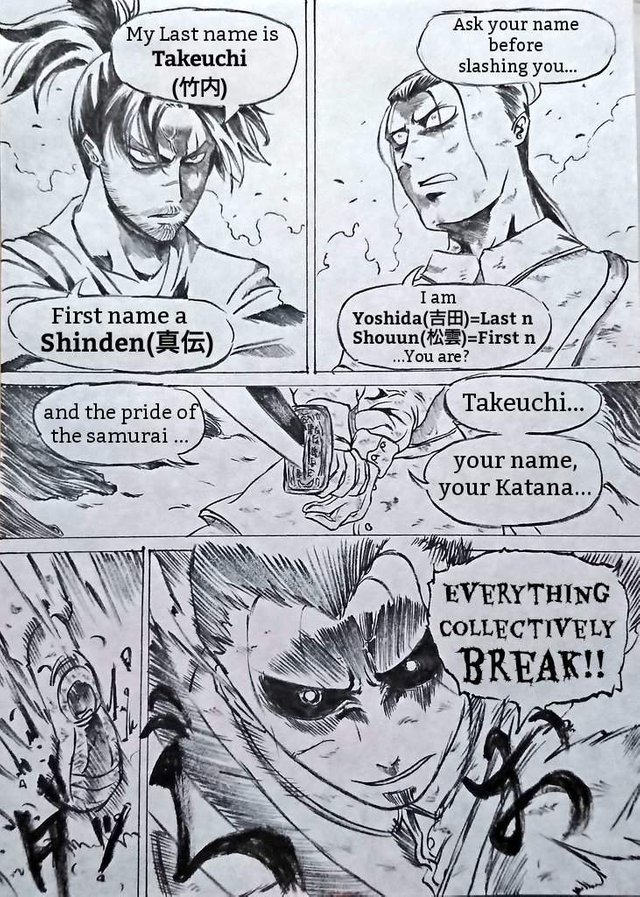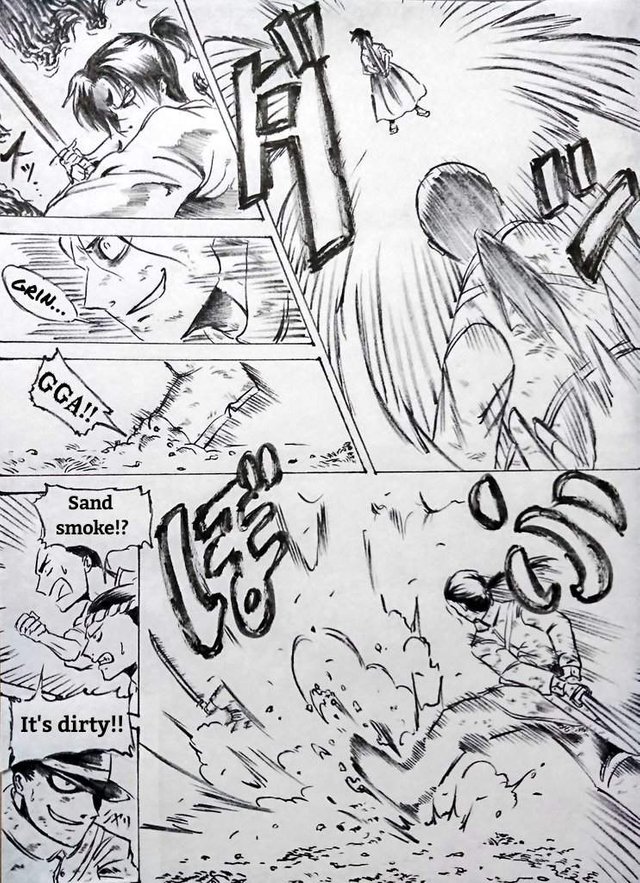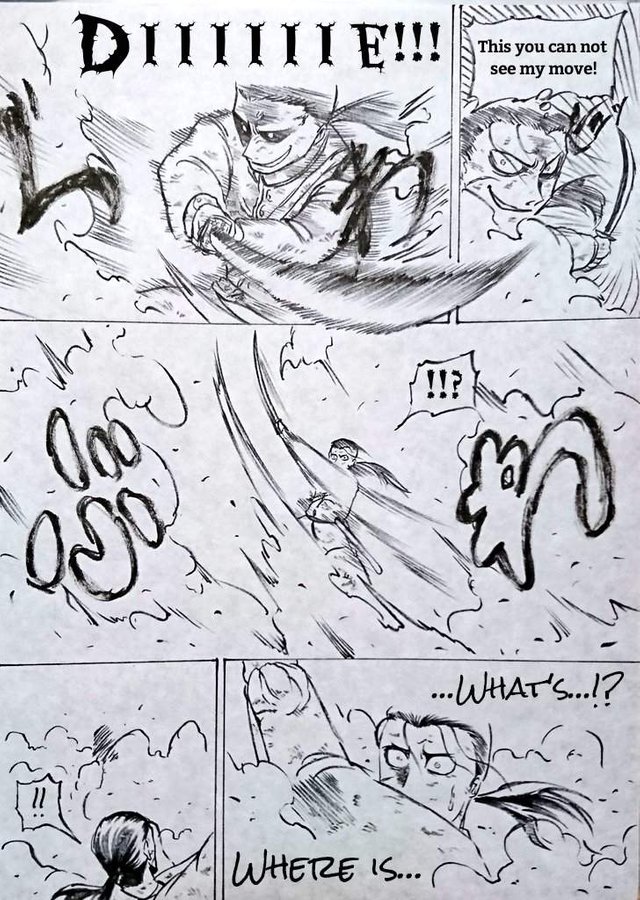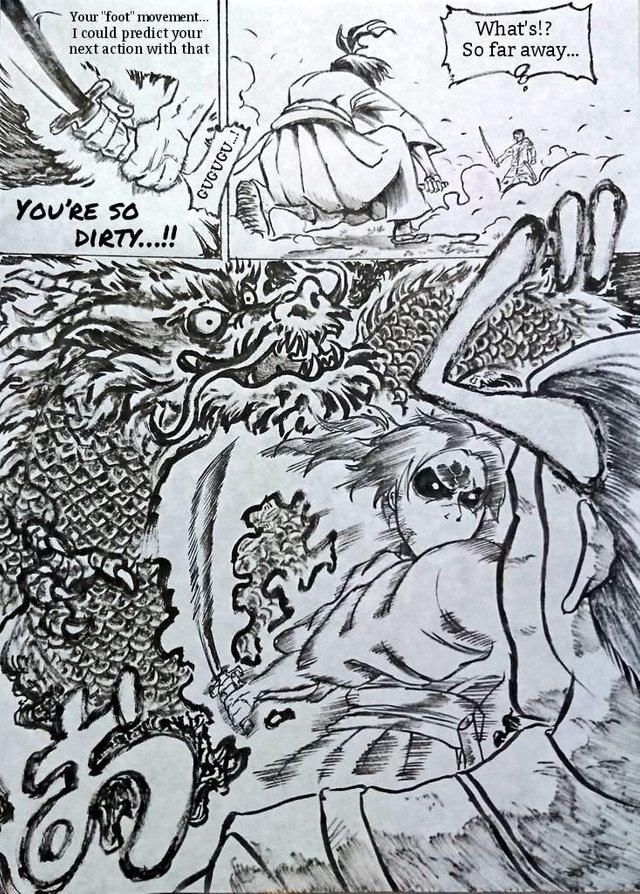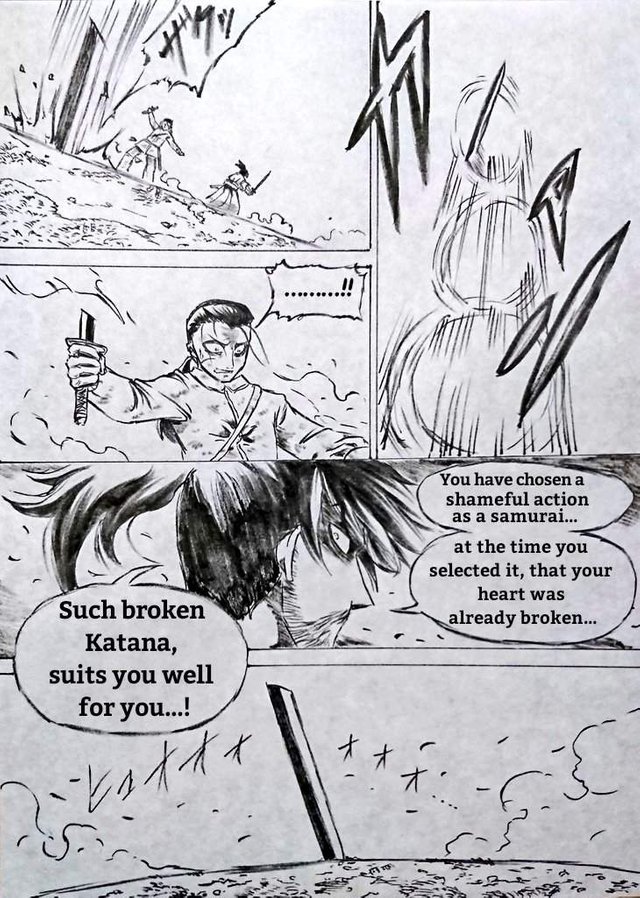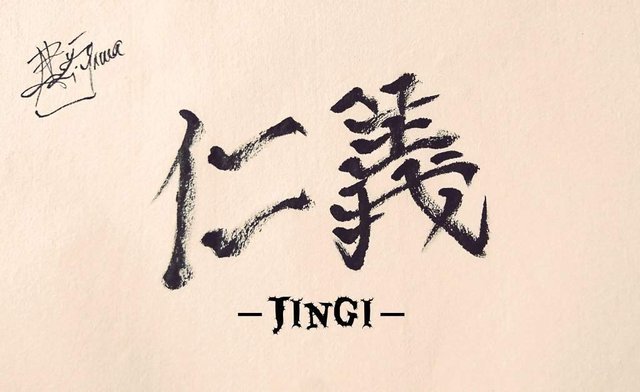 This is the end of the Chapter5!
Next will be a new deployment.
Look forward to next chapter!
And all my mangas drawn in "Washi(和紙)"
It is a traditional Japanese paper made from 1300 years ago.
Posts on Washi and manga processes↓
https://steemit.com/art/@ryo-6414/samurai-manga-jingi-process-ia9qudum
And past chapters can be seen from this link↓
Thank you for reading!
Arigatou gozaiwashita!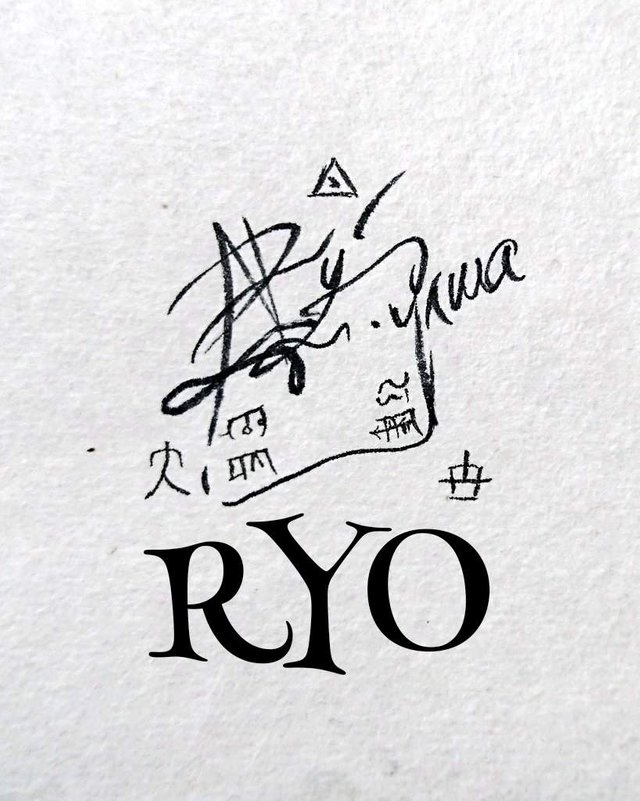 Posted using Partiko Android