Hello steemians!
I am RYO!
I appreciate that many people have read my Samurai manga -Jingi-!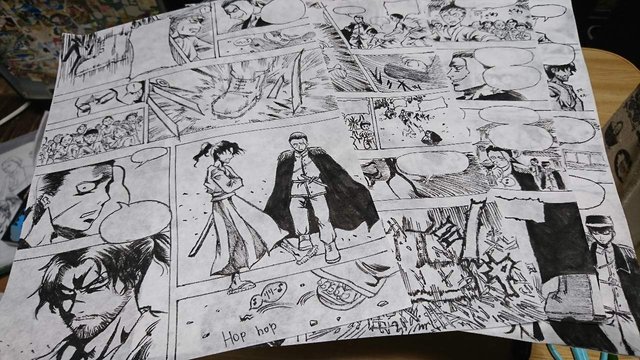 I would like to talk about the process until the first episode is completed!
But in reality my work is pretty simple!
Because all my picture are hand-drawing, there is no complicated process!
First of all, I will draft it thinly↓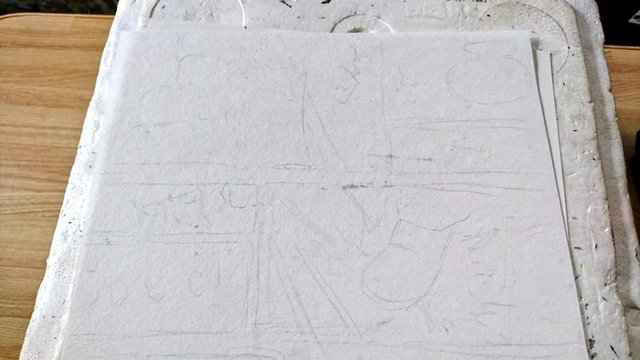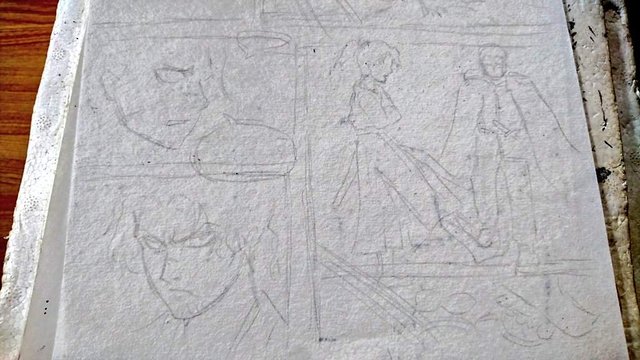 Can you confirm the draft?
Japanese traditional pepper "Washi" is very delicate, So I draw a draft very thinly.
Look.
This is the paper used by Japanese professional cartoonists↓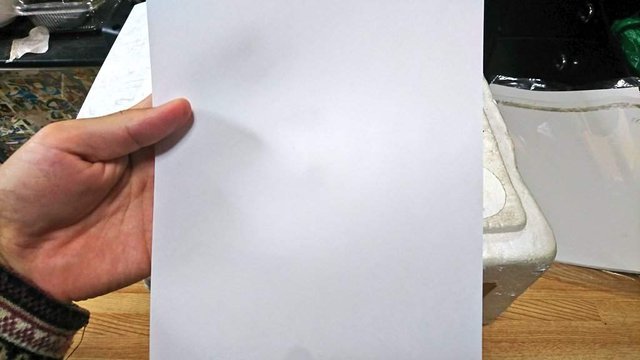 It is hard.
And this is Washi↓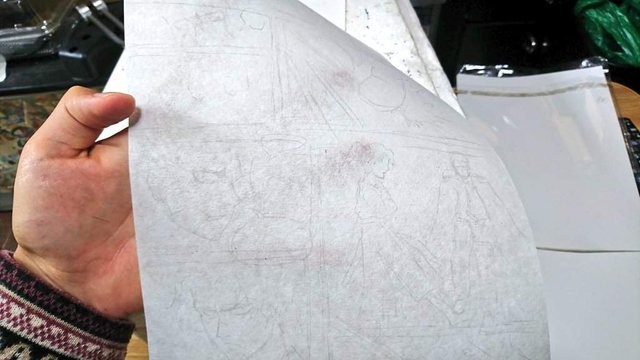 It is soft.
If draft strongly on this soft paper, will hurt.
And of course I can not use a strong pen for this paper.
There are several types of pens I use, but I mainly use such a pen brush(Fude-pen)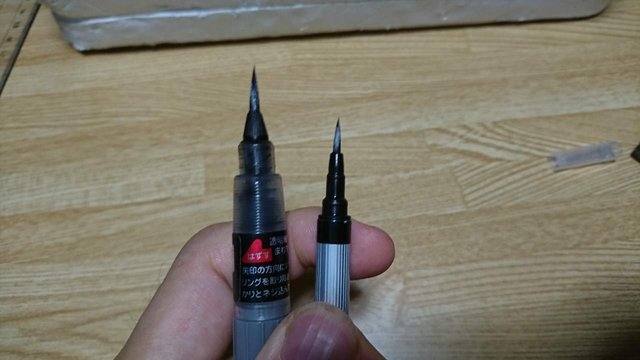 But I do not want you to mistake that the Japanese paper is not all soft paper.
Depending on the type, there is also a hard type of Washi.
But since hard paper is expensive, I am using softly and cheap type.
Washi is registered as UNESCO Intangible Cultural Heritage, so if you are interested please refer to the link destination!
https://ich.unesco.org/en/RL/washi-craftsmanship-of-traditional-japanese-hand-made-paper-01001
Washi Wikipedia
https://en.m.wikipedia.org/wiki/Washi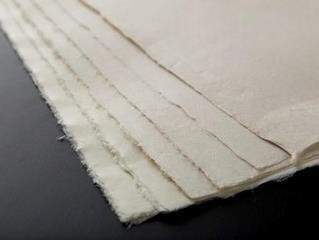 Production process of Washi↓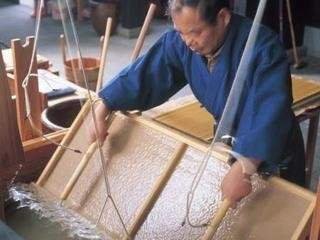 And once again draw a firm finish, one page finally completes.
It takes 1 or 2 days to draw approximately one page.
Then I will take a picture.
And finally the only digital equipment I use is the turn of smartphone😆
synthesize "language" like this.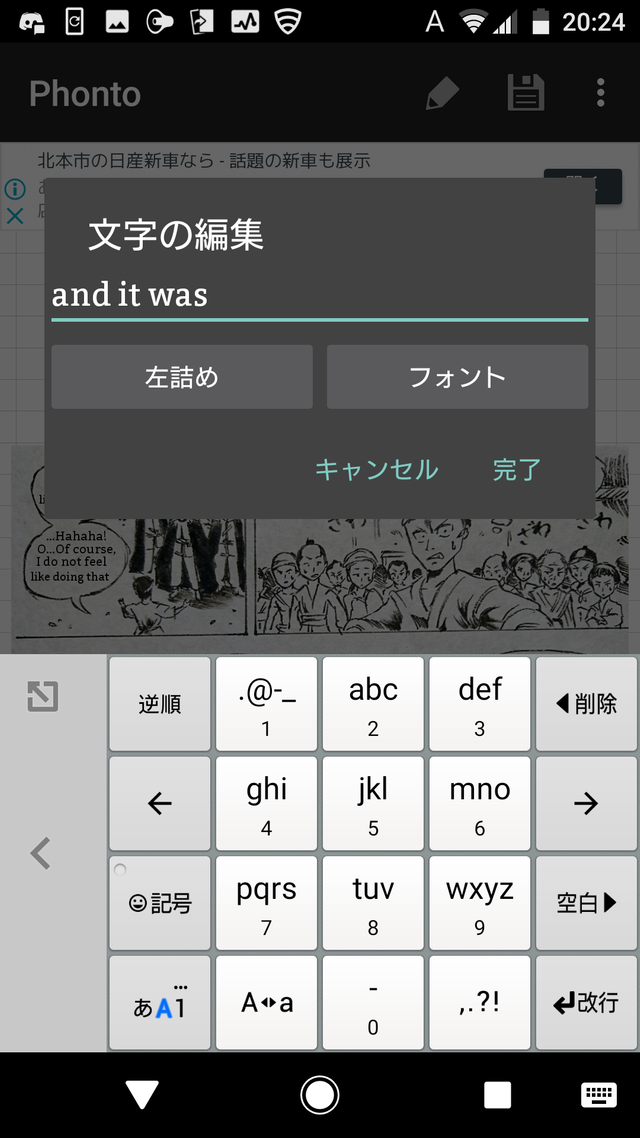 Enter language to determine the size↓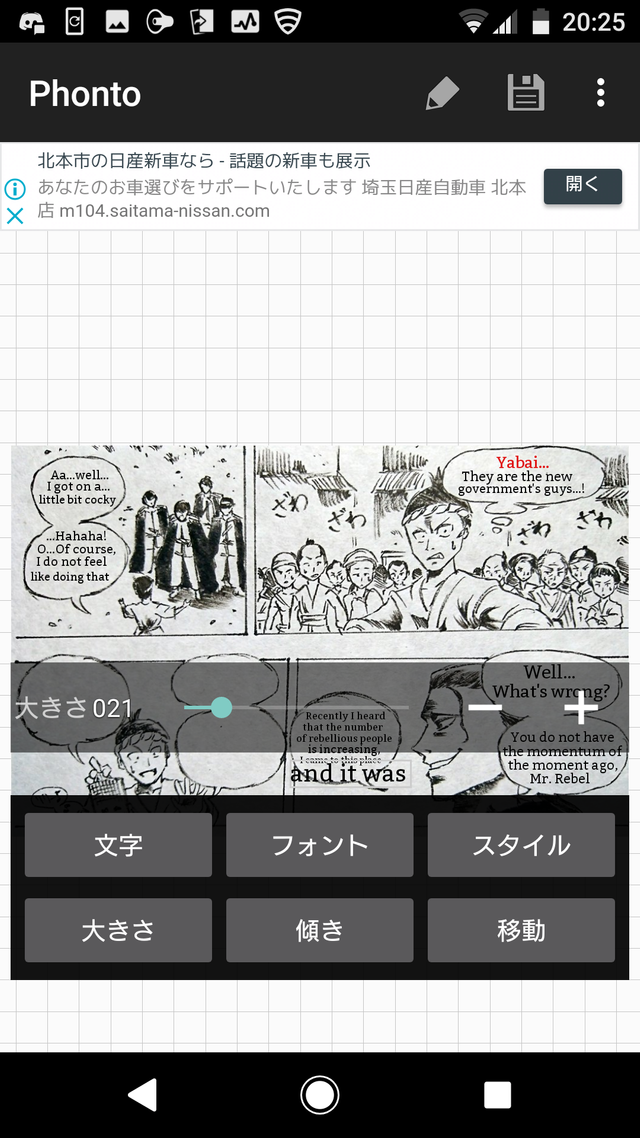 And finely adjust with the arrow↓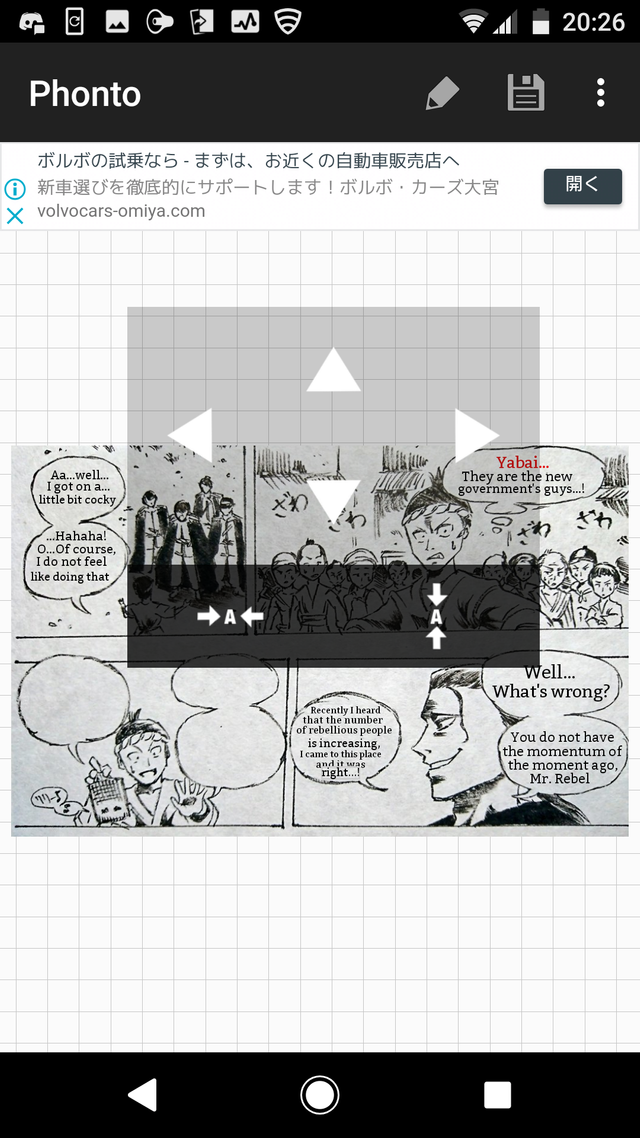 Most of the work is iteration.
Work is simple, but it takes time to look up translated text so that it does not feel strange. Japanese has changed dramatically in this 150~years. So translation is very hard😅
"-Jingi-" of the title of a manga has a deep meaning But it will be explained in the next post😉
Finally I thank for a best mate @dexpartacus!
He has been cooperation me for a long time since I started posting with steemit.
I was not inclined to continue posting too much art at first.
But he always cheered my art.
With his cooperation and support, I am able to draw manga in this way.
He is posting of his own band and nature photos…Fantastic artist!
If your interesting, Please ask his page!😀
https://steemit.com/@dexpartacus
Thank you for reading!
Posted using Partiko Android