This Time I'll Write A Headline That Looks Like A Professional Wrote It So You Don't Think The Post Is Trash
Also included is another classic opening line that doesn't say, "Here's what I made."
"And I hope you enjoy it!"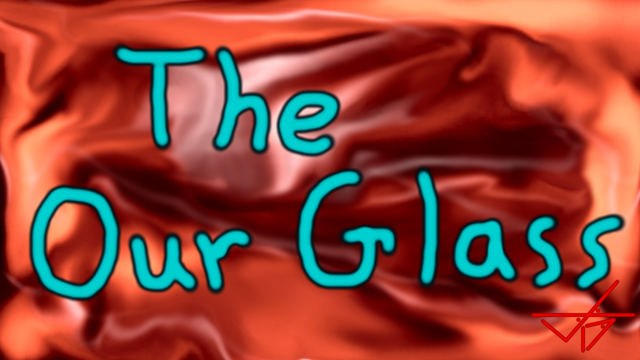 I don't have much to write about today,
if you're looking for entertainment.
I take pride, in things. I care about the things I do.
I had said I was taking a break, which is still something I plan on doing, when the time is right. So I relaxed for one day, then came back with a couple of posts I'm quite proud of. I'm nearing the 800th published post milestone, if there is such a thing, and majority of those posts, I'm happy with.
When I first started here,
September 2016, I was feeling out of place.
I had noticed a lot of the artists around at the time were of the physical type. I am a digital artist.
I had noticed a lot of those artists were receiving a ton of praise for their contributions. The photos they shared of their work were quite good, and so was the work within the frozen state of time.
Being quite new, but still talented, I was wondering why many of the artists from back then weren't paying much attention to me. They all seemed to stick together and I wanted to be a part of this art scene but many wouldn't even speak to me.
On a hunch,
I wrote a post.
"Is digital art cheating?" A few of my early followers insisted it wasn't. Something said that stuck with me from long before I showed up here was a line similar to, "Are you cheating when you use a keyboard to write that, instead of a pen?"
Thank you, Jacinda.
Well, of course I'm not cheating by using a keyboard to say these words, instead of a pen.
One of the members of the art clique at the time did come and say, "We don't know if you're just pushing a button, or if you're actually creating these images."
That member also added in a few more words that kind of sounded like they thought the physical art was superior and digital art was trashy. I left that conversation feeling as if they thought it was impossible for a digital artist to have as much talent as them.
And don't even get me started on how I was treated by that woman in Edmonton.
Unsurprisingly, even the first photographers, when the technology was new, faced the same set of problems. Music introduced new technology and those musicians using it faced the same set of problems. Cryptocurrency! How many times have you heard Bitcoin is the only real cryptocurrency?
Too many times.
For the record: I respect all artists, no matter what they use, or how they use it.
There are some cheaters out there though!
And it's because of those cheaters, artists like me have to put up with some bullshit.
I was out browsing the 'new' feed within the Creative Coin tribe last night.
When it comes to digital art, a true "cheater" will apply a simple push button filter to a photograph they downloaded off the internet somewhere, and then claim they either painted or drew the image presented, digitally.
To the untrained eye and the gullible curator, their work seems legit and worth an upvote. To someone like me, or anyone else in the know, the left eyelid begins to twitch, steam starts blowing out the face holes, and many curse words come to mind!
I've caught MANY art frauds in my day,
here on the STEEM blockchain.
It was bad enough on Steemit when some no talent hack would produce junk and then bury the rest of the true talent around here with their paid votes.
Now we have tribes. Now there's organization. Spammers get muted. Folks attempting to bury their colleagues with paid votes don't stand a chance. Now anyone with actual talent has an opportunity to shine, once again, like the old days on Steemit, the way it should be.
Being able to earn and purchase tokens again that I can stake so I can have a say, without that investment and effort
being interfered with, by people being paid to look away, is genius.
And that makes me hard!
Until I see junk like this trying to weasel its way in:
https://steemit.com/art/@hokkaido/apictureofthelandscapeidrew8132019-9k3lycgjk2
https://steemit.com/steempress/@steemizm/idrewacatillustration8112019-v0jxo8ud4u
https://steemit.com/art/@vote-transfer/digitalartworkoilpainting8132019-xln7jmixx7
Frikkin' art frauds,
these days.
That's why we can't have nice things!
When you have a moment, look at those links, study the fake "art," and read my comments. You damn right I downvoted them and I'm happy to see those accounts muted from the Creative Coin tribe.
You worked your ass off producing that art or song. Processing and editing real photography is not easy. You spent hours writing and formatting your post. Why should some asshole be allowed to come and spam away with their art fraud on multiple accounts, while your actual talent and hard work gets buried by this madness?
Not happening!
At least not on my watch.
I'm no different than you. I want my stuff seen and appreciated. I want to work within a professional atmosphere. I want to be surrounded by folks who take just as much if not more pride in their work and workplace than I do.
I won't tolerate the shittiest employees dipping into the cash register and pretending to be employee of the month, while everyone else is busy trying their best and actually doing a great job. I don't want to have to sift through a trash bin just to find the good stuff.
Anyway.
Obviously I need to calm the fuck down.
I made this: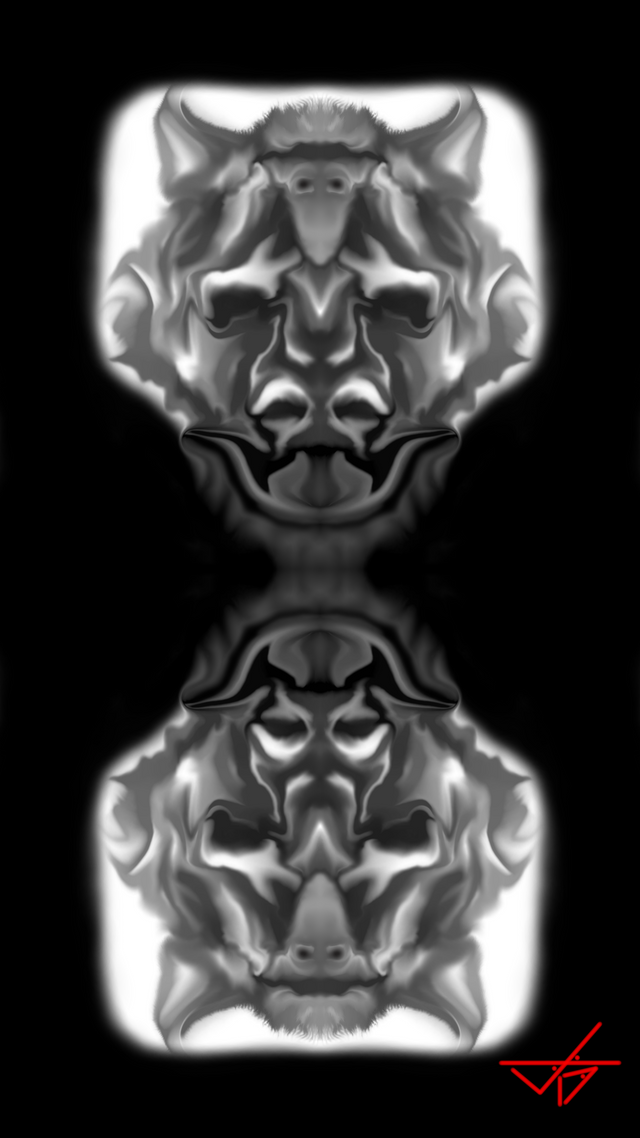 Our Glass
It doesn't look like much,
until you see everything that's there.
Producing something like that makes my brain sizzle.
You should be able to see how the top portion and bottom portion appear to be different; but when the image is flipped over, nothing changes.
I placed faces and beings within faces and beings.
What you might be seeing is there, but not really. I'm a huge fan of pareidolia so I often incorporate the possibility of people seeing things into my work.
Good enough!
I'm calling it a post.
Have a nice day.

Credits:
All art and images seen here were produced digitally, by me.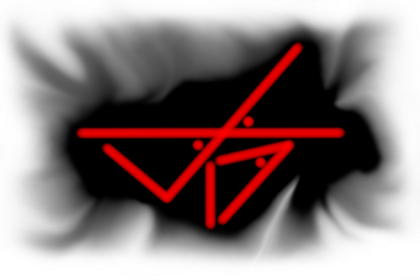 "If you see a scammer or spammer, let me know, if you don't feel like doing anything."
© 2019 @NoNamesLeftToUse.  All rights reserved.