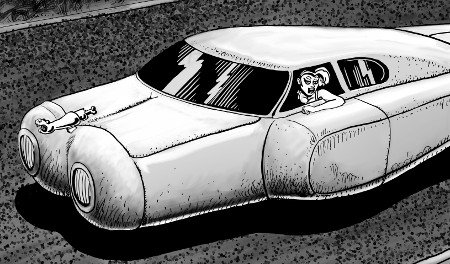 A strange little drawing that I started yesterday. I reminds me of the Swedish Cartoonist Jan Lööf, who made some strange and adventurous stories that we used to read when I was a child. Something about the way I drew the car I think.
You can read about the Inktober challenge on this page: Inktober
Today's words is: "Ride." (yes, I am behind).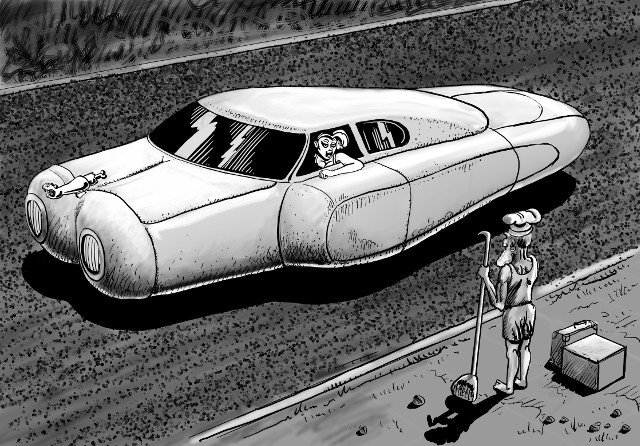 Getting a ride.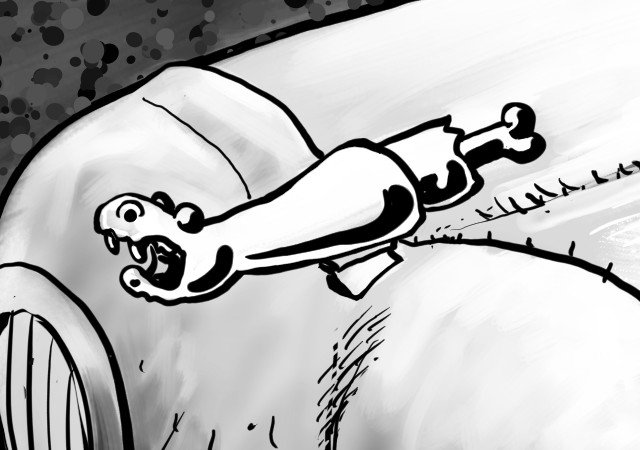 Detail 1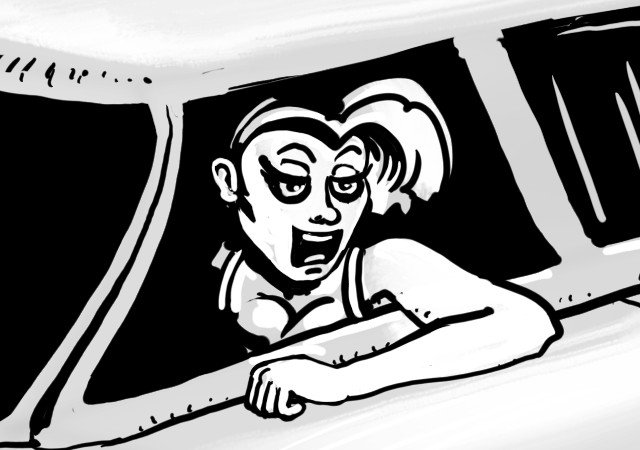 Detail 2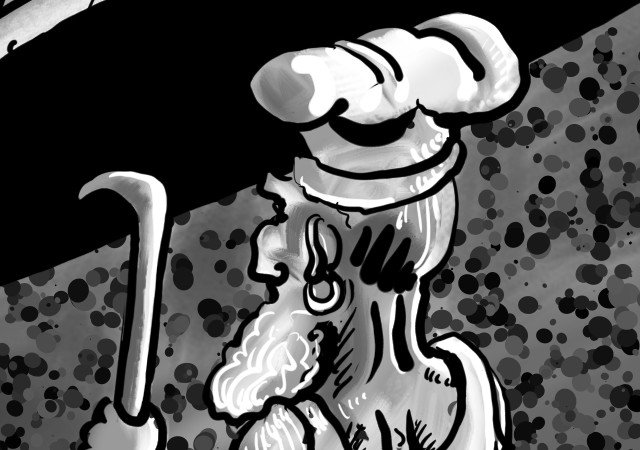 Detail 3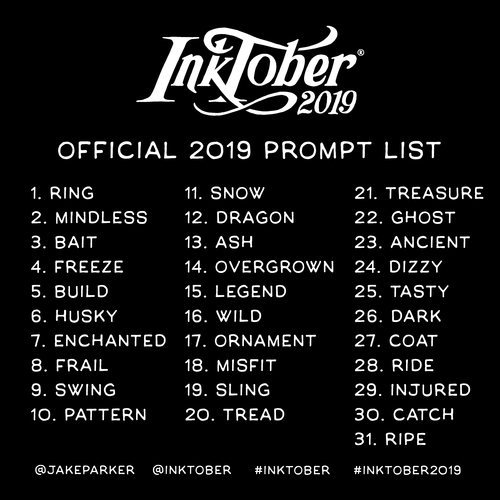 the 2019 list. From the Inktober website.
Previous entries