Art Of Jrej - Index 2019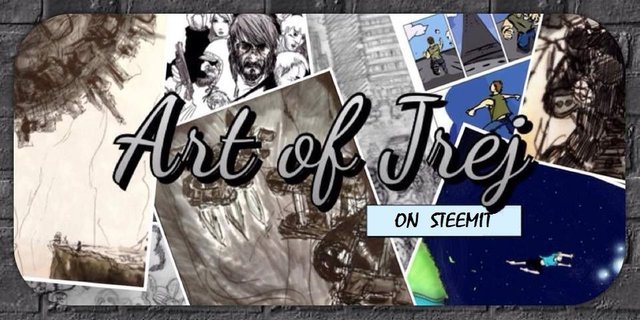 Hello everyone,
Here's an updated index of my stuff on Steemit. I hope this will help you discover or re-discover some of the blogs I posted so far.
Away from the infinite scrolling and the confusing resteems on the main profile, you can find below some of the most relevant stuff easily. Even though most of the links can't be upvoted, I always appreciate your feedback!
---
                            COMICS

---
---
                          ART

---

-Creating Comics - My Process
-Traditional Vs Digital - Making Comics
-Art Inception - From Sketches to Comic
-Quick sketch Procreate IOS

-Urgent Call
-Xgames Sketches
-Action Pack Sketches
-Drawing Challenge - 4 Rounds
-Strummin' Sketch
-Sketch Book Throwback

-All About Her - A Creative Composition
-Sci-fi Character Design
-Cthulhu - Answering The Call...
-KaiJu Baby - T shirt Design
-Zombies at your Wedding!!!

-Guardians Of The Galaxy 2008
-Avengers: Infinity War
-New Kick Ass Comic
-Remedy's Control Game
-Tribute to Webcomic Masterpieces
-The Demon Archives Webcomic

-Portrait Medley
-Portrait Medley - Round 2
---
                          PROJECTS

---

-World Building - Designs for a Sci-fi story
-Main Character - Designs for a Sci-fi story

-Story Telling - Ideas For A Future Comic

-Sketching Characters
-Gals & Guns
-Character doodles
-The Klan
-The Twins

-"Remoted"[Fr]
-"Damn We Lost Jess" [Fr]
-Chronicles of Amateur FilmMakers
---
                           TRAVEL

---

---


Check out Art Of Jrej - Index 2018 for more content...
---