Doodle Contest Week #3 | Foods & Drinks | SBD4 For The Winner!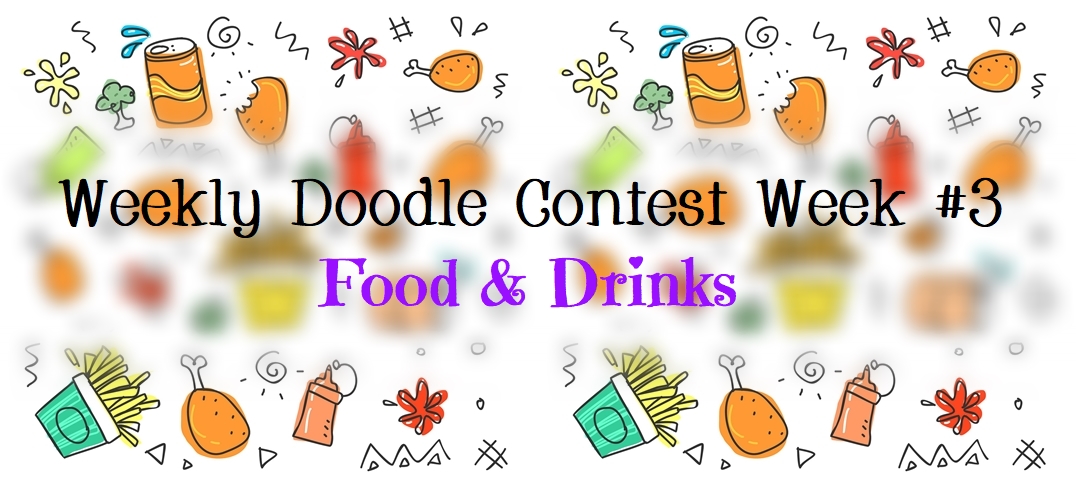 Hiya all! Now is the time to announce the theme for the Weekly Doodle Contest Week #3! If you missed the previous week (week #2) winner announcement post, you can read it here: Winner Announcement | Weekly Doodle Contest Week #2 WINNER.
So what is the theme for week #3 contest? Are you ready? Well, let's get to it!
The Theme
It took me a while to figure out the theme for this week contest. It is supposed to be a very simple thing to do but being a perfectionist is never easy! I wanted to find a theme that is fun but easy for the newbie doodlers. I know that "fun and easy" is a very subjective thing but I wanted a theme that is tangible enough and not too abstract until it's difficult to convey it as doodles. I finally decided on this theme: FOODS & DRINKS! So what do you think? It is easy right?
Here are some ideas from my sketchbook...
The sweet stuff!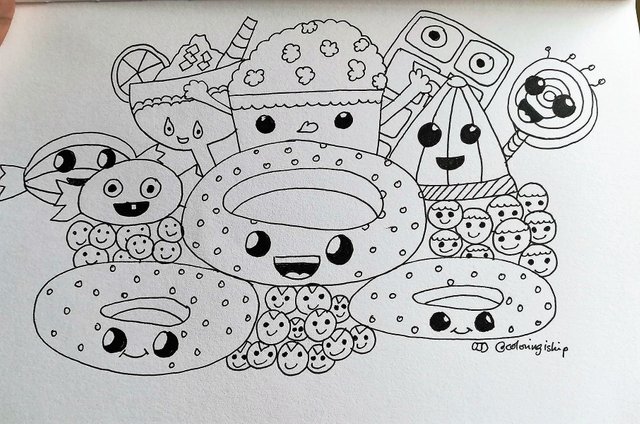 The vegetables!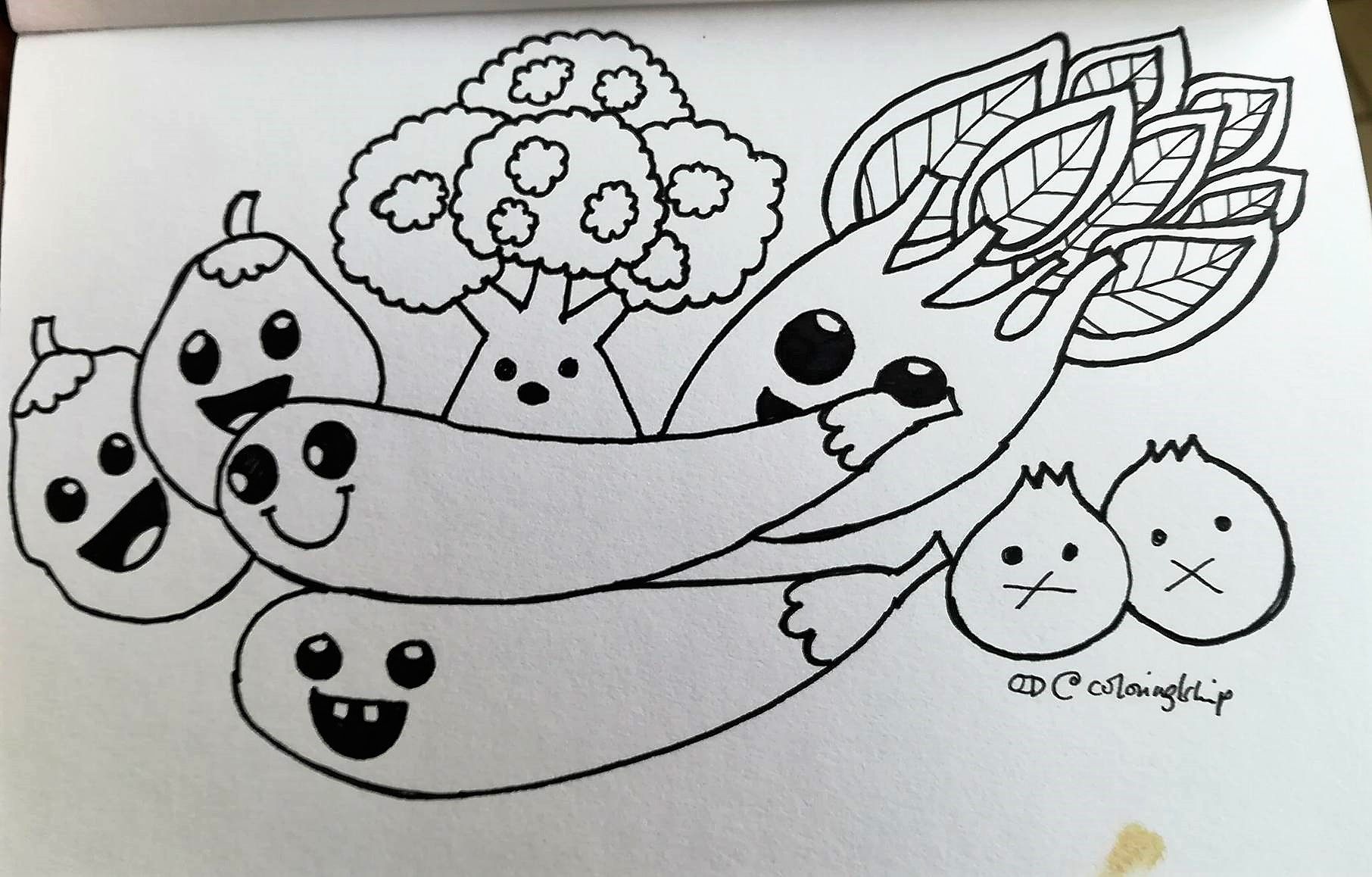 Ice-cream and drinks!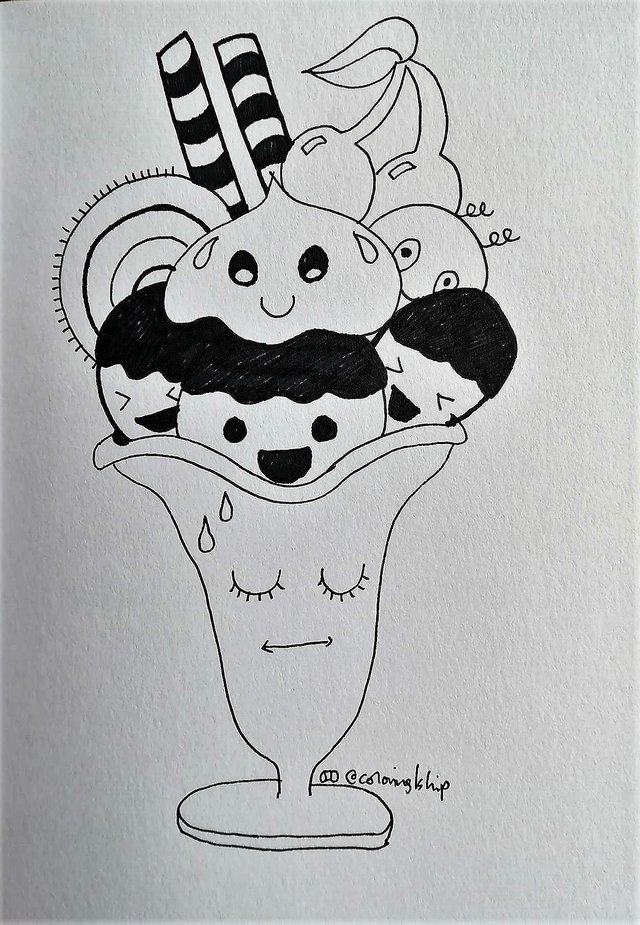 Like in the previous weeks, I leave it to you how you want to interpret this theme. It is quite straightforward and requires little imagination but you do need creativity! Doodle to the theme as you see fit. You can use whatever medium of your choice - pencils, pens, markers, colored pencils and so on.
If you are new to doodling, you can try this tutorial to get you started: Doodle Tutorial For Complete Beginners.
Rules for participation
Please follow the rules closely.
Upvote and resteem this post to help spread the news
One entry per person
Original art only. Do not plagiarize. I do check each and every entry for duplication.
Make a post for your entry and please include some description (your inspiration, technique, medium etc) and the process photos (very important)
Use #steemitdoodlecontest as one of your tags
Leave a link to your entry post in the comments below so I won't miss your entry.
All entries must be submitted before Monday, 9 April at 10 PM GMT+8 (before this post pays out).
The prize
I will pick the winner based on the most yummies looking doodle and the most creative arrangement. SBD4 will be awarded to ONE WINNER. However, I will pick a couple (or more) of honorable mentions if I receive a lot of entries.
Before I end this post, let me stress this: this contest is not just for artists. Anyone can participate. No one should feel that they can't join this contest because they feel they are not artsy enough or no drawing skill. The winner is not pick based solely on his/her drawing capability/talent/skill.
So that's it for now. Please remember to submit your entry before the deadline!
Thank you for checking out my post!
My previous posts:
Winner Announcement | Weekly Doodle Contest Week #2 WINNER
"Who is Your Favourite?" Contest #1 | Disney Tangled's Rapunzel
Tutorial Part 2 | How To Vectorize Doodle Using A Free Online Tool And Create A Transparent PNG In GIMP
My Family | Fun Time At The Local Recreational Park
---
I am selling some of my paintings over on Artfinder. Shipping is FREE worldwide. You can check them out here: ARTFINDER.
My gifts & merchandise available at REDBUBBLE (international), Printcious & CreativeUnited (Malaysia).
Thank you!
---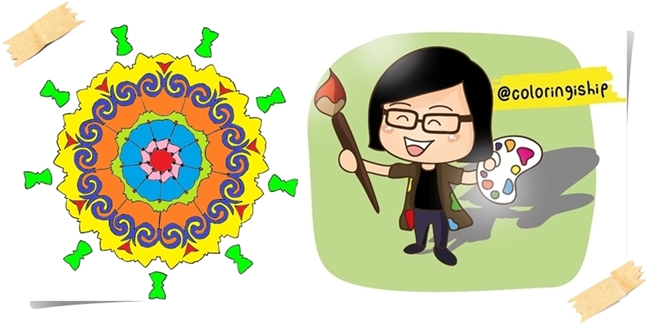 My avatar was illustrated by @pinstory