If you were to meet me in person, you would probably think I was one of the most easy-going and laid-back people you've met. I'm quick with a joke and a laugh, generally friendly and courteous, and I rarely get emotional or angry, either in public or private.
The Reality
Below the surface, like a bubbling lake of lava, lies the truth. I have carried a rage with me since I was about 12 years old. I've suppressed it, squelched it, and tamed it over the years, but it is still there today. It's like the accelerator on your car: available at any time, just press down on the pedal and enjoy the rush.
I've let my rage come out physically only a small handful of times over the course of my life. Mine is not typically a violent anger. Arguably, it is something worse. My anger smolders for years and turns to hatred, scorn, and disdain. It is a caustic acid that eats away at my insides. It gnaws on me over the course of weeks, months, or even years. And when it finally breaches the barriers I try to maintain, it manifests itself in destructive words intended to inflict the maximum amount of pain on their recipient.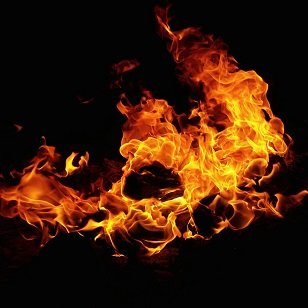 Pexels
I have loosed the arrows of my tongue at many people over the years, both deserving and undeserving. My poor wife has arguably been the most frequent recipient. I've never laid a finger on her, but I've hurt her more than any husband ever should. She has the grace to forgive me, but she will never forget some of the hurtful things I have said. I know this because she's brought some of them up again years after the day I spoke them and long after I've forgotten that I ever said that hurtful thing.
But this isn't about a relationship with my wife. She gets hurt the most for the same reason that the spouse of an alcoholic gets hurt the most: proximity. Things that have no right to set me off on her sometimes do simply because they are the proverbial straw that breaks the camel's back, and she is the closest outlet to unleash my anger against. It is not fair to her, and I realize this. She is not the source of my anger. So, like an alcoholic on their first day of sobriety, I am trying to begin the process of letting go of my anger.
This post is many things: request for help, quest for self-discovery, resource for fellow sufferers, documentation of fact. At the end of the day, I am writing this for me. But if you have anything to offer, I'd be happy to hear it.
Family History
I have heard stories about both my grandfather and my father and their infamous tempers. My grandfather's was a violent tempter. My father's, a loud temper. Everyone in my family says that each generation improved on the one before, which makes me grateful that I never met my great-grandfather. I suspect my grandfather's anger came from feelings of inferiority, although I may never know. He has long since passed.
My father and I have had several conversations about his own former struggles. He actually conquered his anger, and can even point to the date on a calendar when it happened. I remember a hot-tempered man growing up. Today he is a mellow, calm, and gentle grandfather. When we talk about what used to fuel his own wrath, he points to a feeling like he was owed something that he never got. That life was treating him unfairly. Things like that. His epiphany came during a Basic Life Principles seminar by Bill Gothard. That was the key moment in his journey of letting go of his anger.
Talk to my mom, his sisters, anyone else who knew him, and they will all agree that the 50 year old version of my father looks tremendously different from the 30 year old version of my father. And it's not a change that can be attributed to the stereotypical dulling of age, either. He was able to conquer his anger, and he's a better man for it today: husband, father, grandfather, worker… it improved every relationship in his life.
Angry About What?
I don't feel inferior like my grandfather, and I don't feel like I'm missing out on something owed to me like my dad did. In fact, I actually think I'm better than most people (another character flaw I'll save for a separate post), and I think I've been given way more in life than I ever deserved. So if I don't share the same root causes, what drives my own rage?
To be honest, I'm not sure, but I have a few ideas. First off, I am a "water carrier". I am the kind of person who loves to hold a grudge – for someone else. If I see an injustice done to another person, I will take offense to it like it was directed at me instead. Even if the person on the receiving end is not particularly bothered by how they were slighted, I will ramp up my own sense of righteous indignation to Crusade-worthy levels. Two examples:
My aunt and uncle divorced, and my uncle moved on with his life. I got so angry at my aunt about this that it culminated in one of my infamous word storms and completely burned our previously close relationship to the ground. We have not talked in 8 years.
I see the way my sister treats my mother and it fills me with rage to my core. My mother has learned to deal with her marginalized position in my sister's life, but I will never let that anger go at how terribly I feel she has treated our mom. We are siblings, yet have no meaningful relationship to this day. We have a puddle-deep conversation with each other a few times a year, and that's about it.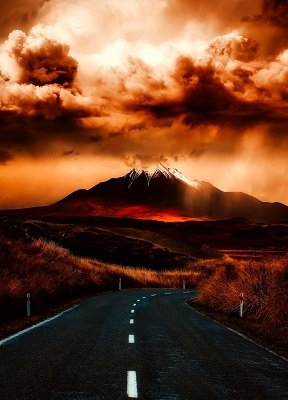 Pexels
There are many more examples of people whom I harbor a grudge against, and with very few exceptions, they are all people who have done nothing to me personally, or at least not to the extent that it would warrant such anger. Beyond individuals, I have an incredible disgust for many Republicans and Evangelicals who adamantly defend our current president (note: not who simply voted for, I mean those who actively defend his actions today). I see it as a reversal of everything I was told these people stood for when I grew up as a member of their tribes. The party of family values, the denomination of morality… I feel like I was sold a lie and betrayed and this burns inside and feeds my rage monster.
When I feel taken advantage of, I am quick to anger as well. Whether it's a business, an individual, or society as a whole, if I feel I am unfairly getting the short end of the stick, I will latch onto that anger and seethe for weeks over it.
The Past
How did I get to be this way? I wasn't always a wrath-filled mask of civility. I think it all goes back to Middle School, around the time I was 12. I had an incredibly difficult time from 6th to 8th grade. I never contemplated suicide, but I considered a lot of other things. It was a ride that I wanted so badly to get off of, but it lasted for three full years. I firmly believe I am the way I am today as a result of the deep emotional wounds I suffered during that time.
I was bullied. I was an outcast. I did not fit in. I did not have my own identity and desperately searched for one. I did not feel like anyone was there for me. I did not feel like I had any real friends. I did not feel like anyone understood what I was going through. Some days, I did not feel loved by anybody.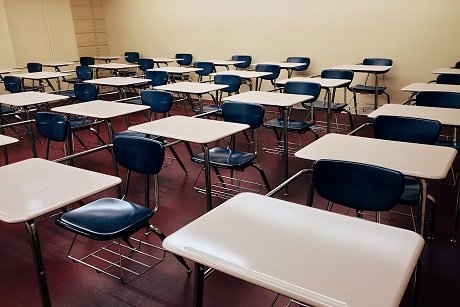 Pexels
Typical whiny teenage angst, right? Boo hoo, it gets better, suck it up. Well you know what? You're absolutely right. It did get better. But I am now in my 30's and I still carry a rage inside me, and try as I might I cannot find another reason for why I am the way I am besides this.
That on a subconscious level I lash out at people and systems which do not demonstrate loyalty.
That I rage against anyone who attempts to take advantage of me for their own gain.
That I have decided I will punish those who hurt other people and fight for them the way that I felt no one ever fought for me.
The Future
So, back to the title of this post. Where do I go from here? How do I let go of all this anger inside of me? How do I douse the rage that burns week after week, year after year? Maybe I should try the same thing that worked for my own father. Maybe I should pray more. Maybe I should "just let it go." All easier said than done. Someone recommended "mindfulness meditation" and I gave that a go, but alas, it didn't help a thing.
The scary part is, I've lived with this anger for so long that I feel like it's a part of me now. In a sick way, I enjoy having it there. It's like the Dark Side of the Force from Star Wars. Anger, fear, aggression… a source of power. A source of passion. A focused sense of purpose. A fountain of righteous indignation. An adrenaline rush to indulge. The seduction of the powerful daggers of hateful words.
Sometimes I think I actually enjoy it, but then I go and hurt somebody when it boils over onto an innocent bystander. So it's got to end. But how?



Join us @steemitbloggers
Animation By @zord189, Divider By @jaynie