A Dollar A Day charitable giving project : Fundraiser Thanks to @lyndsaybowes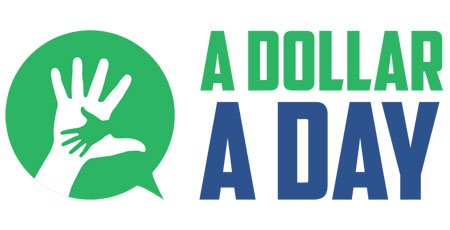 A Dollar A Day is super thankful today to @lyndsaybowes who raised the equivalent of 33 SBD through her recent fundraising post.

Lynsday recently did a 'Walk With Me to the Campground' post to raise funds for the A Dollar A Day project.

Very kindly Lyndsay donated 100% of the post rewards including the steempower as steem equivalent.

---
In the post Lyndsay shared an evening family walk to a nearby campground and showed us some of the beautiful flowers, as well as photos of her ducks and one of her sons enjoying some juicy looking cherries.
This was number 6 in Lyndsay's series of 100% Fundraisers posts raising funds for a whole range of good causes on steem.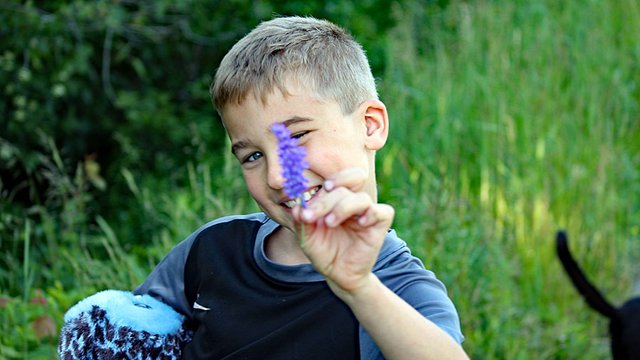 Lyndsay often posts about walks around the delightful area by the sea where she lives in Canada.
Do follow @lyndsaybowes to see more.
---
The total author rewards from the post were : 12.552 SP | 5.859 STEEM | 10.782 SBD
Lyndsay sent this over as 18.411 steem and 10.782 SBD.
As A Dollar A Dollar makes its donations in SBD the 18.411 steem was converted to 22.368 SBD.
This made a total of 33.15 SBD.
A great big thank you to Lyndsay for this - very much appreciated.
---
---
Fundraisers for A Dollar A Day


As well as Lyndsay's very generous fundraising post, A Dollar A Day has also benefited from fundraisers from @coruscate (Crazy Smoothie Challenge) and @quochuy (karaoke).
If you would like to do a fundraiser of any sort, and of any size, for A Dollar A Day that would be most excellent.
I am happy to help in any way I can, particularly through promoting the posts and spreading the word on my radio shows.
Just message me on Discord (Pennsif#9921) if you have any ideas you would like to discuss.
---
---
How you can help


The success of the A Dollar A Day project obviously depends on the generosity of the people of steem.
It is based on the little and often idea of giving - a dollar (SBD) a day is all it takes to get involved as a donor.
If you can give for a month, or for a week, that will be fantastic. But if you can only spare a few SBD for a few days that is still most welcome. The project is designed to run on donations of all sizes and frequencies.
If you would like to become a donor to the project all you have to do is send however many SBDs you would like to give to @adollaraday with a memo saying Donation for A Dollar A Day and you will be added to the daily donation pool for however many days your SBDs last.
I am also always on the lookout for new causes and projects to support - particularly in countries where we are not yet giving any support. If you know of any causes that might be suitable please leave a comment below or message me on Discord (Pennsif#9921).
Delegation
You can also support the project by delegating SteemPower to the @adollaraday account. This will allow us to support donation recipients with higher daily upvotes in addition to the SBD donations.
And finally of course upvotes and resteems of this post are a great help to the project too.
Thank you for your support.
---
---
You might also be interested in some of the other A Dollar A Day posts :
---
---
[ logo by @hungryhustle / photo by @lyndsaybowes ]