Heeeyho Readers! Wohooo I'm glad to be back on the bicycle, aaaaand it's raining again - Here's the report.
---
Suuuup Readers, yeah, we are back into action for good after a lot of rain. But wait, it's raining again... Do'h. Anyway, I'm editing the vLog about this cycling day in a few minutes, but I didn't want to lose my Actifit report (as I've lost a bunch of them in the past). The reason for that is because many times I didn't have anything relevante really to upload, so I simply let it go.
However, I'm changing my approach to blogging, slowly, and if I want to be a traveling blogger (yes, a blogger who travels, you read correct) I do need to learn that this page is not only for super duper incredibly master blaster relevant and well produced material which takes a whole day to organize. Yes, there will be times where I'll upload small reports like this in a fun way so we can stay in touch (pretending that someone really cares, Hah)
You know, sometimes I really like to read informal texts like this over the super elaborate travel posts about the Best 5 Locations Somewhere - informal stuff is just what a Social Media is all about IMHO. After all, I am he As you are he As you are me And we are all together in this crazyness.
That doesn't mean I'll stop with the Travel Stories, no way Jose, they'll keep on coming. So, let's dive into todays report because I want to go back into editing the video. Hoooooooooah.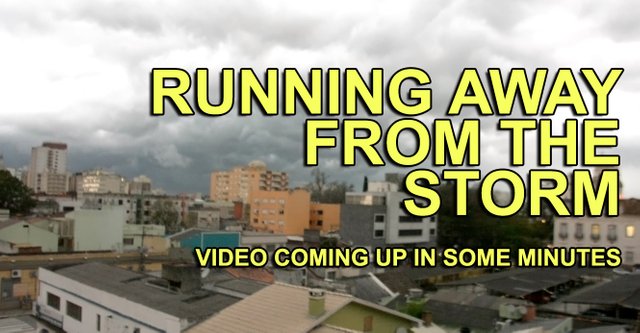 Ruuuuuuuuuuuuuuuuuuuun
---
As I told you, the ride is recorded and I'm editing right now. What happens is that I didn't bring the DSLR today because I knew about the possibility of a sudden rain, which happened... a STORM to be more precise! All that explains why I don't have any photos about the training, but I have the video hAaaaaaaa.
Just live with this photo of a juicy Shrimp Pastel (that is in the video) and with the cycling reports. I'll be right back.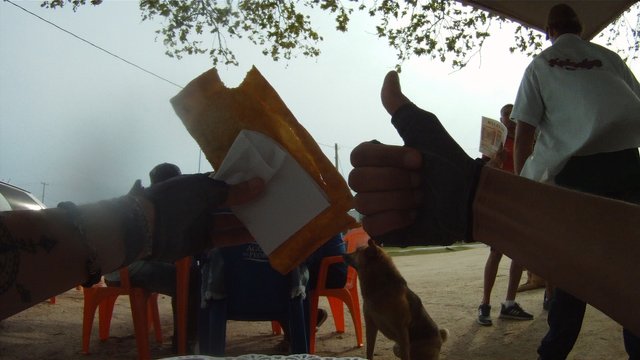 This is a snap from the camera, sorry.
---
Juicy info for bike Geeks - Run Forest Run!!!!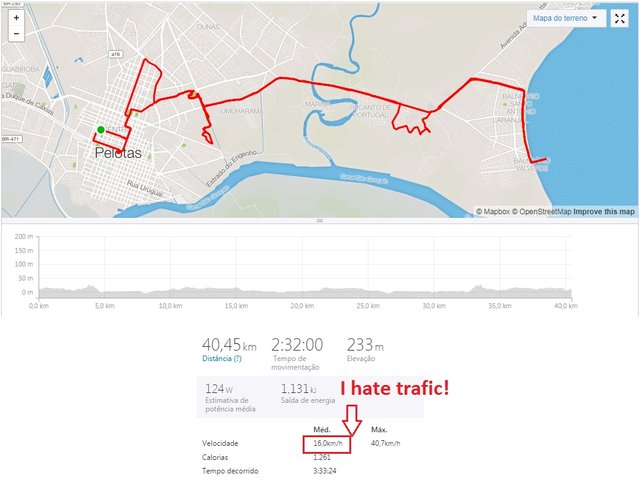 Slow, slow, slow.
---
This training was also tracked by Actifit


16941

| | | | | | |
| --- | --- | --- | --- | --- | --- |
| | | | | | |
| cm | | cm | | cm | |
---
Stay tunned for the upcoming video guys How was your day? Drop a comment down below, I'd love to know from you!
~Love ya all,

---
Disclaimer:  The author of this post is a convict broke backpacker, who has travelled more than 10.000 km hitchhiking. Following him may cause severe problems of wanderlust and inquietud. You've been warned.
---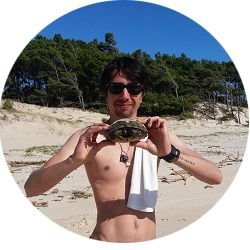 I'm Arthur. I blog about Adventure Stories, Brazil, Travel, Camping & Life Experiences.
Follow me to stay tuned for more craziness and tips.
You may also want to read:
[Blog #40] Steem Abstinence | Interaction | What have you done on your 'Steem Holidays'?
[Blog #39] Update HF20 | Your Vote Will Recover Soon | Hold Your Fire
Monday Morning Quote: "You must be the change you wish to see in the world.
[Blog #38] A Day at the Beach | Stranded Ship | Sunday's Golden Hour
[vlog # 10] Steem Challenge | What can MrP do with 5 Steem in Brazil? | BikeVlogging
CO-FOUNDER AND CURATOR ON:

A PROUD MEMBER OF: