As you can see, as of this time, the Steem blockchain is functional, but continues to 'harmonise' the new system of 'resource credits' that is intended to improve the network in a variety of ways.. As of this time this means that only a minority of users can interact with the blockchain...
Hard Fork 20 includes changes to the way that the Steem network manages the use of the physical computing resources that are used in keeping the network running. Previously, it was possible for accounts to be temporarily unable to use the system if their Steem Power dropped too low and their access to 'bandwidth' reached a critical low in response. Steem Power was tied to the access of bandwidth on the network and thus the actual use of the network. The new model uses 'Resource Credits' to replace this simplistic system and is intended to more accurately model the real world use of physical computing resources on the network.
This has several important benefits, but it seems that the new fork could have been tested better before being implemented. Here's a recap:
The initial release of HF20 failed after witnesses upgraded to it due to some bugs and we rolled back to HF19 until fixes were available.
The patched version also failed in a different way and another patch then needed to be released.
The Vote 'mana' (that replaces the old 'vote power') parameter and the 'Resource Credit mana' were accidentally clocking negative numbers for many users, so they were unable to interact with the blockchain.
We are now running v.0.20.3 of the Steem blockchain software and the network has forked successfully, except that we are left with the unfortunate situation of needing to wait for the new 'resource credits' system to come into balance before everyone can use the network again.
Resource Credit 'Mana' and Voting 'Mana'
---
Resource credits replace the old 'bandwidth' model and you need resource credits to do everything on the Steem blockchain, including vote, comment and create accounts. It will apparently take a while longer for everyone on the network to have sufficient resource credits to fully use the blockchain again. I have had to wait until now to post and only a very small number of accounts with high Steem Power could post over the last day (meaning they automatically jumped onto the hot page, but couldn't get many votes!).
The short version is that 'Vote Mana' replaces the old 'Vote Power' and is intended to function very similarly. Resource Credits can be used up by interacting with the blockchain, but if you have enough Steem Power to cover your activity then you won't be prevented from using the blockchain. This isn't a 'fee' for using the blockchain, since you can always power down and sell your Steem, you just need to hold Steem Power to gain resource credits and use the the network.
The coming days - I will look to test Steem and get into the code more than I have.
---
I am told that despite all the headaches, we should see normal activity return to the blockchain in the next few days and we will then be able to take stock and take steps to try to prevent these recent problems from reoccurring.
It has become very clear to me that we need more qualified software testers looking at the hard fork code before it goes live and this is partially the responsibility of the top 20 witnesses - WHICH IS WHY YOU NEED TO VOTE FOR WITNESSES THAT UNDERSTAND SOFTWARE/CODE! If you vote for witnesses that can't read code, then they can't really test and understand new versions of Steem properly and will just go along with the new version blindly.
I don't fully understand how much resources Steemit Inc. have invested in professional testing of the software, but it seems like (as with many software companies) they perhaps much more invested in writing code than testing it in a real world way.
Since I have experience of running a testing dept. for a commercial software company (albeit I got made redundant - I think because I found too many bugs and the directors didn't like the political fallout from it.. lol) - I am considering making space in my schedule to learn the Steem code and participate in future testing efforts. The main barrier to this for me is that this kind of work takes a LOT of time and thus I need to be rewarded for doing it. This is partially why the top witnesses are paid so highly - they are meant to be able to offer high quality services to the blockchain regarding Hard Forks. Their pay allows them the time to do this challenging work, but I suspect that only a small percentage of them are actually doing this. I know that @timcliff is one who is actively testing. It would be good to know how many others are.
Anyway, here's to the future - so far Steem's value has increased rather than dropping during this challenging period.. So, let's do the best we can and Steem on!
Wishing you well,
Ura Soul
---
Vote @ura-soul for Steem Witness!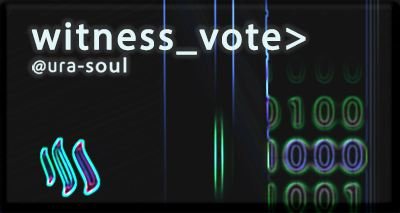 View My Witness Application Here

(Witnesses are the computer servers that run the Steem Blockchain.
Without witnesses there is no Steem, Steemit, DTube, Utopian or
Busy... You can really help Steem by making your 30 witness votes count!)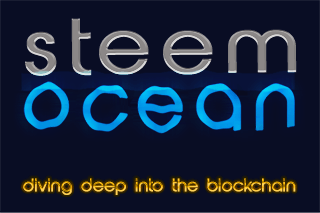 Find out your voter rank position at steemocean.com!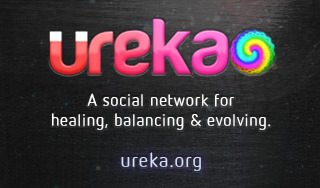 I run a social network too!