So the talk of Steemit is still what happened in the Early hours of Tuesday morning, 3rd of July when Steemit became inaccessible, as did related sites like steemit.chat. I was going to make this post about what happened, but pretty much every other #Witness has covered it already.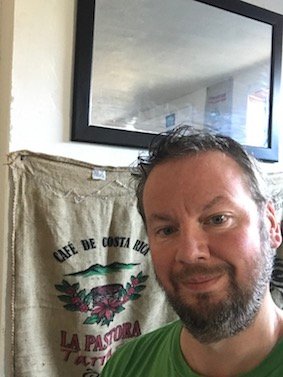 So relatively new witness like myself @holger80 (he's an awesome Been developer and has serious coding skills) explained that The account nijeah managed it to freeze the entire steem blockchain you have to wonder the intent of the account holder (and yes, the irony of reversing that account name is not lost) To try once might have been a mistake - 4 times with different values there was an obvious attempt here to test and break the system.
The blockchain itself is well coded, you can't possibly account for every weird and wonderful thing people might try and do that will crash it - but you can make sure when a problem occurs the chain shuts down to prevent an exploit of the crash. The chain shut down and the devs located the problem, coded a fix and released an update for all Witnesses to install on their servers. I picked up on this when I woke up on Tuesday, but couldn't find any helpful information so I asked my friend and fellow #thealliance Witness @jatinhota and he of course had all the information to get my own Witness server updated. In Witness update - node updated to 0.19.5 @jatinhota also explains what happened, he was on the ball and able to put his Witness in maintenance when the problem occurred, and then update and restart with minimal down time and no lost blocks - That is a Witness you should vote for. Many were not so lucky, after the freeze of the blockchain and updated patch release any Witness server running the older release was incapable of resolving blocks and the missed block count was massive - all because of one person doing something that was obviously going to cause problems.

Anyway, all this has been covered elsewhere, so for today's post I would like to share the 30 Witnesses I vote for - and yes I do use all 30 Votes. It is quite plain to see what happens to this blogging site Steemit when the Witness servers stop - so does it! And that makes me wonder, because I take an interest in looking at the Witness voting habits of the accounts I come across and it really does surprise me how many big Steem Power holders and high rep long term active members either do not vote a single Witness - or just a few. The top twenty Witnesses keep this place running no doubt - if you can't be bothered to work out who you might like to vote for - surely ticking from 1 to 20 isn't that hard? If you invested thousands, even 10's of thousands in this platform it surely has to make a little sense you try and make sure it will keep functioning properly. It makes me wonder if these people were to buy a Lamborghini they would refuse to put petrol in it because that was "a little to much extra effort" and when it stopped for lack of fuel just leave the boring trinket at the side of the road and go off to do something else.
Witnesses I vote for and why
Account: c0ff33a
Reputation: 65.61
Vote value: 3.78 MegaVests + 0 MegaVests proxied = 3.78 MegaVests
Votes for 30 witnesses
aggroed - Well respected throughout the community.
ausbitbank - Many people I know speak highly of him, and that reputation is well deserved.
blocktrades - We all need Blocktrades, providing massive support for this blockchain.
c0ff33a - Well somebody has to.
curie - What can I say, I'm a big fan of Indian cusine.
derangedvisions - #thealliance member and creator of fantastic photography contests, he also put's so much of his own SP back into the community and funds the contest rewards himself.
drakos - A true inspiration when I was looking to set up my own Witness - his technical knowledge is unprecidented and if you have caught any of the Steemitramble Witness Chats you will know also a friendly, warm person that you instantly connect to.
enginewitty - A man who always has my admiration, as the founder and leader of the @thealliance community he supports so many people in so many ways and I really think most have little idea how much he really gives to them all.
gtg - Single handedly keeps this place running, his top position is well deserved between Witness and Node Servers and supplying the blockchain log needed to set up a fresh Witness install - if you vote for only one Witness this is the one.
guiltyparties - #thealliance Witness and organiser of the Veteran community.
holger80 - Beem dev and a very knowledgable and friendly person.
jatinhota - #thealliance witness, very skilled and helpful - always has time to help and encourage others.
lux-witness - Good team, working hard and supporting communities.
mahdiyari - SteemAuto and SteemFollower, humble and friendly great guy.
noblewitness - Witness team of 4 for the @youarehopeaccount
patrice - Steemcleaners Witness active in keeping Steemit spam free.
pcste - UK based Witness I found through the Witness ranking list, friendly and produces great content.
puncakbukit - Voted my Witness and as a new upcoming Witness himself I am supporting him as well.
reggaemuffin - Developer who has invested a great deal into the platform.
sapphic - New witness that is very active in many communities and deserves support with Witness votes
someguy123 - Developer that needs no introduction, the list of what he does for this platform is extensive
swisswitness - Relatively new team witness trying to support the platform and community. Interesting discussion on Witness Votes
teamsteem - An easy vote this one, especially if you look through the blog, active poster and keen engager.
thekitchenfairy - Another #thelliance Witness, active in many communities, wonderful blog posts on a variety of topics including cooking, always engaging others as well.
themarkymark - Another active Witness which I like to see, consistently posting and also engaging others in comments
therealwolf - Talented developer who built Smartsteem, always professional and courteous and quick to answer questions.
timcliff - An extremely active top Witness, always present at the Witness Chat events, active on steemit.chat Witness support and consistently posting and engaging with the community.
ura-soul - UK based Witness, knowledgeable and thorough - he did some very in depth research into the impact of GDPR and possible effect on Steem Witnesses
yabapmatt - Active developer created Steem Bot Tracker, Post Promoter, and Steem Monsters along with a Witness price feed utility.
yehey - Working very hard to support people and communities, has also produced many guides on setting up a Witness server which helped me set up my own.
And that is my list, there are currently 120 active Witnesses you can vote for and everyone should vote for the accounts and people they feel will bring them the most benefit on the platform. This is my choice, you all should make your own. You can of course make c0ff33a your Witness PROXY and your votes will be cast the same as my own if deciding on all the different options is confusing.
My own Witness Server is running smoothly on 0.19.5, I am continuing to resolve blocks on an increasingly regular basis thanks to continued incoming Witness Votes - thank you all for taking the time to give me your support and trust.
Some of my previous posts you might have missed
---
---
Last Confirmed Block Number 23,944,583 Last Aslot 24,021,469

Kind thanks to
@enginewitty
for employing his Ninja graphic design skills and producing this 🔥 banner
If you enjoyed my post don't forget to leave an Upvote, feel free to comment on what you liked or where I can do better even. Follow @c0ff33a for regular and varied posts, photography, my weekly VLOG, posts on coffee roasting and brewing - just follow and see.



#thealliance
For the simplest way to upvote and promote your work, log into SmartSteem it's the smartest way to get your work noticed.
Join Steemfollower and get upvotes in return for upvotes. It's free, simple, easy to find new content to upvote and get your own content seen by more users and possibly upvoted.
New @brotherhood upvote service, send 0.5 to 1 SBD to brotherhood with your post link in the memo for an profitable upvote.
Support the @alliedforces , send 0.1 SBD to alliedforces with your post link in the memo to get and upvote from this bot that gives back to communities.

All photos are my own, taken with my iPhone. All my Steemit posted pictures can be freely used by other Steemit users in their own blog posts - all I ask is that you follow me and credit @c0ff33a linking to my post you took it from. You can also follow me on Twitter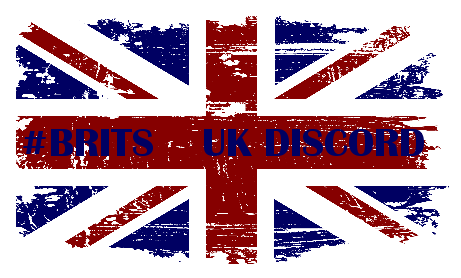 Visit #BRITS Discord Channel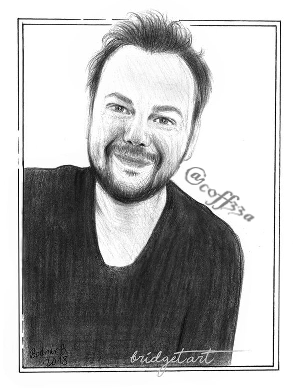 👆🏼 Me ☕️
The picture to the right kindly sketched by the wonderful @bridget.art , be sure to check her incredible art out https://steemit.com/@bridget.art
The greatest challenge we face on Steemit is getting our posts seen, I have always believed the simplest and best value way of doing this is by commenting on the blog posts of others, the more you engage people and interact with them the greater the chance they will visit your own blog and return the favour. Other then spending all my free time commenting on Steemit posts, I also distribute coffee roasting machines and also espresso coffee machines and roast my own Speciality Coffee Range. being one of the premium coffee suppliers Yorkshire
!steemitworldmap 53.766547 lat -1.801500 long Bradford, West Yorkshire, United Kingdom. d3scr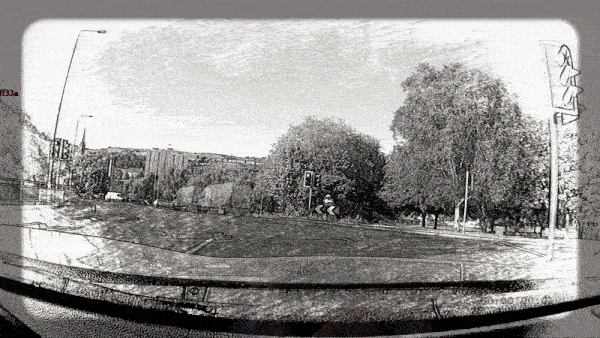 This awesome animated Banner has been kindly been created by the wonderful @snook
Don't forget to vote for Witnesses https://steemit.com/~witnesses
And you can vote for me c0ff33a - click below to vote easily