Witness Update - Steemd v0.20.11 MIRA and HF21 with me @c0ff33a ☕️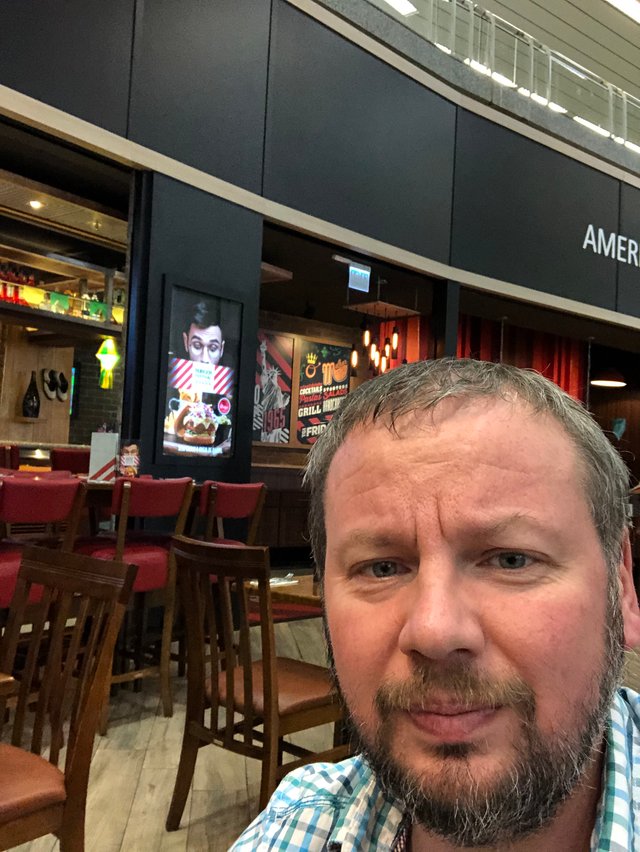 Greetings from Rio De Janeiro airport, I have a 10 hour lay over before my flight back to Manchester UK via Frankfurt, and grabbed a TFI Fridays to fill in the time. This Witness update has been composed over the last 10 days while I was offline in Brazil - so I apologise if it is a bit disjointed. Hopefully you will get the general idea anyway, and I have thrown in a few pictures of Brazilian countryside to make it marginally less boring.
With the recent release of Steemd v0.20.11 incorporating the MIRA indexing system which considerably reduces ram requirements - especially beneficial for running Steem Nodes, I have been testing the update using my backup Witness server.
My experience is based on installation on a server I am using for a Witness Backup - the main usage of MIRA will be nodes where ram usage of the expanding Steem Blockchain (now 201 gb for the full block log) required 512gb ram for a full node. MIRA is reducing this by moving more indexes to SSD - so while the server requires less ram it will need more SSD space with very fast read and write ability. You can learn far more technical information from @gtg Steem Pressure series.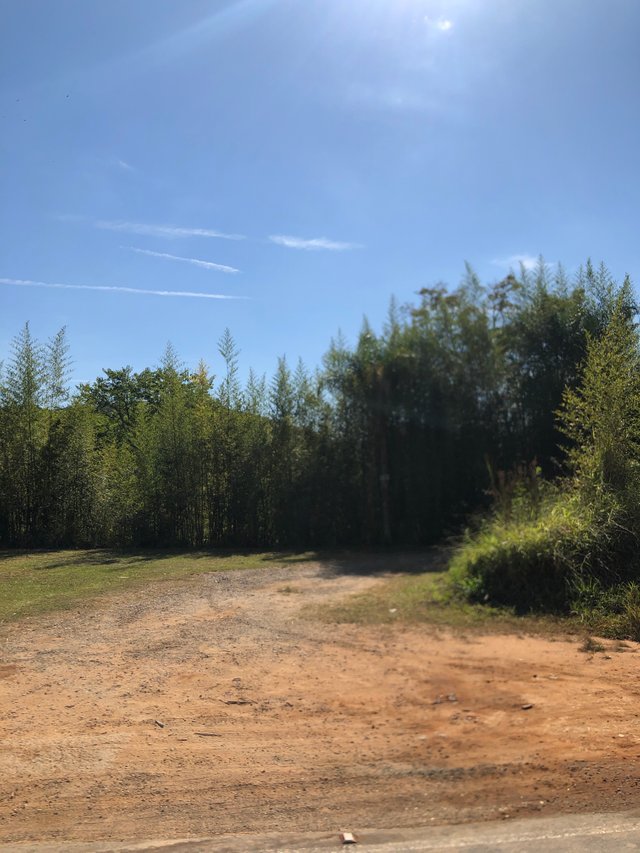 Compiling v0.20.11 has proven to be considerably difficult - using the Steem Docker system maintained by @someguy123 I was unable to get the software built unless MIRA was enabled. Any attempt to build it, using a variety of build flags and settings - failed with errors often at 81% When it does build with MIRA enabled build time is far longer then previous versions. I tried various replay attempts but after 30 plus hours the furthest I got through replay was 55% - compared to the standard version reaching 100% in around 6 hours. Replay speed does vary on processing power and SSD - as both my Witness servers are funded out of my own pocket - the hardware is enough to get by but relatively underpowered so the replay would improve on a more specced up server. And in node terms there is no particular rush for it to be online.
I then reverted to manually compiling Steemd v0.20.11 - development of the newer versions is now being done on Ubuntu Server 18.04 with full compatibility for it - previously 16.04 release was the most compatible - which is the version I was running. I upgraded the server to 18.04 and after reinstalling all dependencies Steemd v0.20.11 compiled with no issues - to install without MIRA activated I omitted the flag completely from CMAKE
Replay of v0.20.11 without Mira was still slower at around 13 hours to complete - this appears to have little hardware dependency as my primary Witness server which is far more powerful then the back up took the same amount of time.
My Witness has been producing blocks on v0.20.11 now for around 5 days (as of June 11th) with no problems, there are very few Witnesses running this version as it is still in testing - and given it brings no benefits to v0.20.10 there is no reason to upgrade. I however feel you can't find bugs and solve them without real world testing of software - so investing the amount of time I have to install the new version is worth it so any issues that might occur can be spotted before later full deployment.
The only real issue I have had is when stopping Steemd process cleanly - it will not resume again unless a full replay is done again. Because I lack experience with manually building Steemd I do not know if this is something I am doing wrong or a bug in the software. At present I have my primary Witness running on a manual build of v0.20.11 while my backup has v0.20.10 built in Steem Docker - which gives the ability for me to stop / start the process if I need to quickly change signing keys. While I am away in Brazil visiting coffee plantations internet access will be limited, I have conductor watching my Witness so if there are any issues it will be set in maintenance mode until I can resolve them.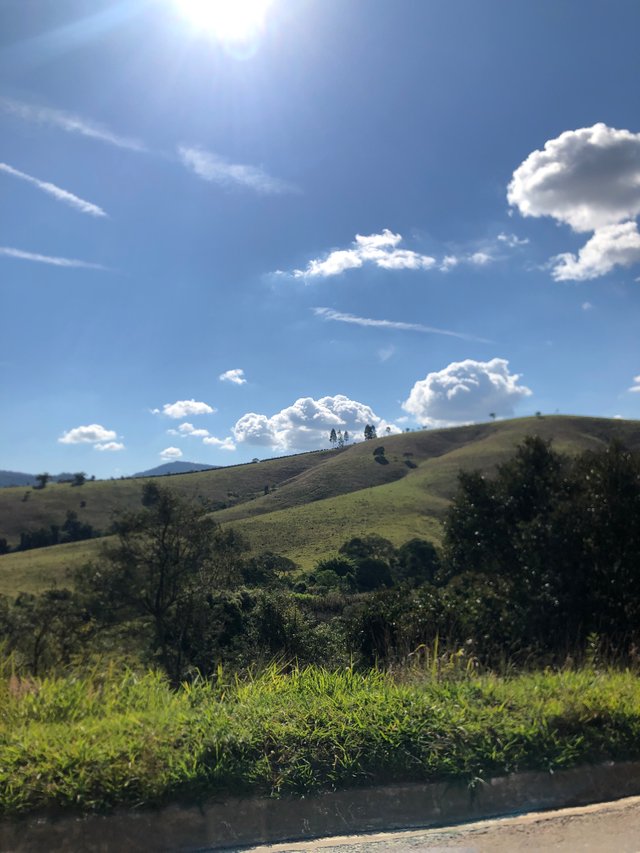 During my trip to Brazil I did have an issue where my primary witness stopped producing blocks, fortunately the missed block alert arrived in the morning while I was still at the hotel with internet so I could switch to back up and then restart the process on my primary server later that evening. While I was rebuilding Steemd I got a surprise - I built Master and started to replay only to find it was version 0.21.0 - which of course requires a hard fork to become active. I asked around in Witness Chat, but in the end the replay stopped itself because there is a hard fork check in place - and as we have not passed the hard fork yet it stopped. It appears that the software is being tested on the test net pre release. I went back to the 0.20.11 build which had been having issues starting up earlier in the day, and some how it started to run normally this time and I left it to replay during the night - switching signing keys at around 5am when the replay had completed and it was processing transactions normally.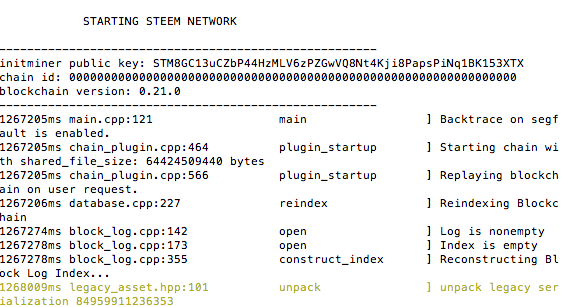 HF21 My thoughts as a Witness
There are so many posts and discussions regarding the changes proposed in Hard Fork 21, and I really do not want to repeat what everyone else has written - instead I am giving you my own thoughts on the major changes.
Steem Proposal System (SPS)
This is a good beneficial system which will see more new projects being deployed on the Steem Blockchain because they can have access to funding - proposals will be voted on using a stake based system similar to Witness voting. The funds that will be granted to successful projects will drawn from 10% of the reward pool. It's important to remember that projects have so much potential to bring greater value to Steem and increase all our stakes in it, making it easier for creative ideas to get access to funding will enable a greater range of projects to launch then we have previously seen.
Economic Improvement Proposal
Generally speaking this concept is to improve curation of quality posts, encourage more engagement and get the content we want to see naturally climbing up trending. It does reduce author rewards a little which has caused some controversy- but I believe long term it will achieve it's goal. The proposal is in 3 parts.
A convergent linear rewards curve
A separate downvote mana pool
Increasing the curation rewards to equal the author rewards
The downvote mana pool will basically allow two 100% down votes before it will start reducing your upvote percentage. This is a positive move because currently when people do find spam content or bot abuse they often avoid downvoting because it affects upvote. I doubt it will lead to downvote abuse or malicious downvoting because I feel the Steem community on whole is adult enough to rise above that sort of behaviour. It will help if the community in general does contribute to downvote blatant posts that are plagiarising text or photography and using bid bots to gain rewards for content with no original value. Increasing the value of Steem is in all our interests and we can all do our own part towards achieving it.
Overall the changes in HF21
While it is obvious from many of the posts and comments on posts that I have read that there is considerable dislike for the changes being made, particularly focusing on reduced rewards for content creators. There is however a clear goal to these changes - encouraging more manual curation and engagement will add value to quality posts and help the content we want to see trending naturally climb. There has been considerable work done by our top Witnesses on developing these new systems for the benefit of the Steem token, it is easy to look at short term losses but more important to look at the long term gains for Steem as a whole these changes will bring.
As you will be aware for the Hard Fork 21 to become active at least 15 of the top 20 Witnesses will need to approve the software to achieve a consensus vote for it. Given it is already being run in the test net I expect we should start to see the top Witnesses showing their adoption of the new software, when consensus is reached a confirmed date will be announced for the official change over.
Supporting active would be Minnows
I am constantly looking to support and help our active smaller accounts, and of course have the #SublimeSunday tag which I always upvote, resteem and comment on posts using it. For this Witness update I am going to give away two Steem Basic Income shares to a number of accounts working hard to achieve minnow status.
@quotes-haven - A very active and hard working poster, well worth a follow and will benefit from these @steembasicincome shares - just keep posting.
@mikefromtheuk - Always active and a keen commentator - enjoy the extra on your posts from these @steembasicincome shares
@mimismartypants - A very busy @actifit poster and active commenter, hopefully these @steembasicincome shares will help keep you posting
@emjoe - Always trying hard to fit in posts with his busy schedule, I know these @steembasicincome shares will be well received
@wesphilbin - A superb poster and very amicable, he surely deserves a little extra @steembasicincome shares to help his posts along
@kennyroy - An active poster who can always tell an entertaining tale, he's also very good at digging big holes so deserves these @steembasicincome shares for that alone.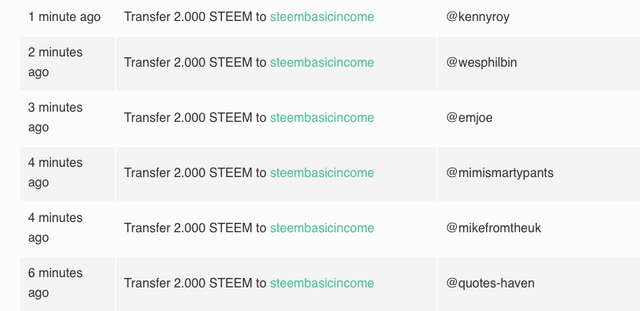 I could have kept going for some time, but I will do more on my next Witness update. Needless to say I am still dedicated to Steem cryptocurrency, it is the only cryptocurrency I have invested in aside for a little Bitcoin and I am continually investing in more Steem to invest in people and projects and Power Up. One of my favourite tools for Steem is https://steemd.com/ , you can stick an account name at the end like https://steemd.com/@c0ff33a and see a complete run down of transactions performed by the account - it can be fascinating reading looking through transactions of accounts. My particular concern is large power downs and transfers out to exchanges, that really isn't helping Steem value at all and it is one of the many factors I consider when evaluating my Witness votes.
That's all for now, I hope everyone keeps a level head when considering Hard Fork 21, I strongly believe there are more benefits within the new coding then people realise.
Last Confirmed Block Number 34,000,797 Last Aslot 34,102,563
Steemd v0.20.11

Kind thanks to Witness
@enginewitty
for employing his Ninja graphic design skills and producing this 🔥 banner
If you enjoyed my post don't forget to leave an Upvote, feel free to comment on what you liked or where I can do better even. Follow @c0ff33a for regular and varied posts, photography, my weekly VLOG, posts on coffee roasting and brewing - just follow and see.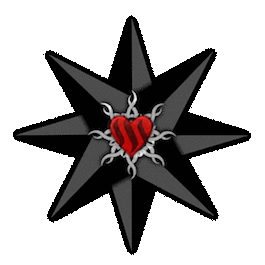 #thealliance
To grow your presence and following on Steemit, be active in the community Discords that offer the chance to learn, network, share and be found. The #SteemitRamble discord https://discord.gg/HZYzEry hosts a range of shows where you can join in and get your name shown, every Thursday there are two Pimp My Post Thursdays which are hugely popular and give you an opportunity to get your posts seen.
For fun and entertainment then #SteemStar is the discord to be in, https://discord.gg/ZDANjzy with regular shows during the week it's the best place to relax, and also network the friends you make could be your future biggest upvoters.

All photos are my own, taken with my iPhone. All my Steemit posted pictures can be freely used by other Steemit users in their own blog posts - all I ask is that you follow me and credit @c0ff33a linking to my post you took it from. You can also follow me on Twitter
You can view my current Witness Statistics using this tool produced by Witness @justyy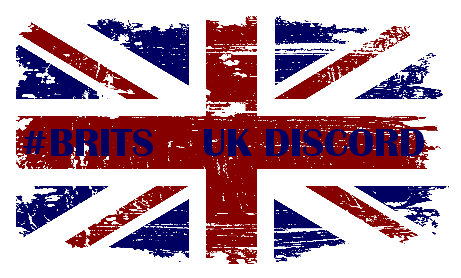 Visit #BRITS Discord Channel
Keep up with the United Kingdom of Steem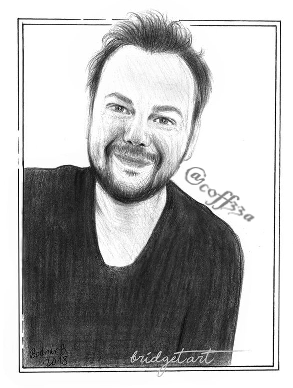 👆🏼 Me ☕️
The picture to the right kindly sketched by the wonderful @bridget.art , be sure to check her incredible art out https://steemit.com/@bridget.art
" A Shy Old British Geography and Biology Geek, is a Nut addict and loves Coffee and obsessed with Jax Jones" as @steemflow describes me.

@dtube
Rocker promotion by
@robertandrew
The greatest challenge we face on Steemit is getting our posts seen, I have always believed the simplest and best value way of doing this is by commenting on the blog posts of others, the more you engage people and interact with them the greater the chance they will visit your own blog and return the favour. Other then spending all my free time commenting on Steemit posts, I also distribute coffee roasting machines and also espresso coffee machines and roast my own Speciality Coffee Range. being one of the premium coffee suppliers Yorkshire including a wide range of filter coffee sachets
!steemitworldmap -19.939992 lat -43.935835 long First leg of my trip to the coffee growing regions of Brazil d3scr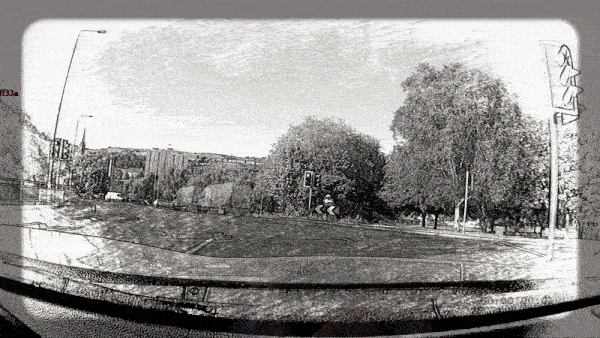 This awesome animated Banner has been kindly been created by the wonderful @snook


The Coffee Break Discord Voice Chat Show, in @thealliance Mondays 10pm UTC hosted by @c0ff33a and @enginewitty
Don't forget to vote for Witnesses https://steemit.com/~witnesses
You can vote for the Witness team c0ff33a and @derangedvisions if you like what we are doing for people and communities throughout the Steem blockchain - click below to vote easily


If you are uncertain about Witnesses and who to vote for you can vote for c0ff33a as your Witness Proxy and you will vote for the same Witnesses as I do.

2017 blogging, 2018 Witness, 2019?