Back in May 2018 when I first had the crazy idea I would become a Steem Witness, my first thoughts were to check the existing Witnesses at various ranks and compare their Producer Rewards (Pay) compared to Server costs. At that time it quickly became clear there were alot of crazy people funding server costs out of their own pockets to support the Steem Blockchain - maybe just out of pure love for the platform or maybe because they could see the long term prospects which were making a short term investment worthwhile.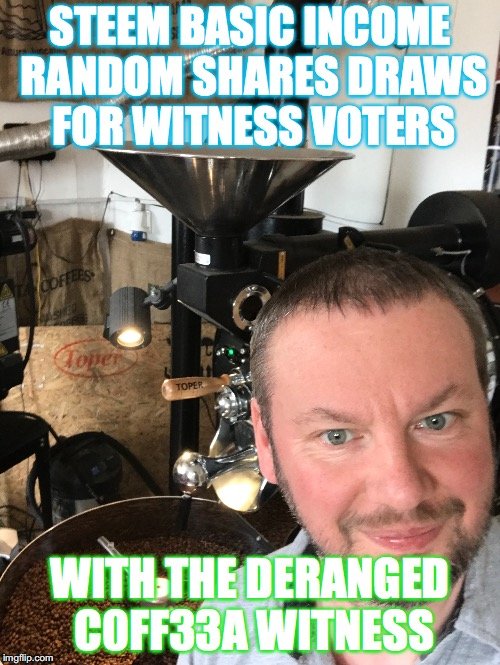 Considering what I found, and being conscious of the fact starting out I had no idea who, if anyone, might vote for me as a Witness I set about procuring the lowest specification server that could run the Steem Blockchain - so if I only had my own vote I could at least cover the costs and feel proud to at least be running a supporting node for the Blockchain.
To say I was overwhelmed by the community response to my Witness status is an understatement, it has been really quite humbling to see so many Steemians give without question one of their 30 votes to me - and every single one feels like a reward. With your votes, and kind support I moved steadily higher up the Witness ranks - much higher then I had ever thought I might be lucky enough to achieve.
And then I joined forces with @derangedvisions , as a joint Witness we equally share the rewards which has been made possible by all of his own community supporters moving over the votes they held for his Witness. Every Thursday I check the 7 day producer rewards from our Witness server and transfer 50% in Steem to @derangedvisions which he can use to support his photography contests or Power Up. Through his supporters we have now reached the Top 100 Witness list, it is an incredible achievement and we are both very grateful to every single one of you who has given us a Witness vote. With HF20 due very soon, and now ranking in what I consider a very important position I have upgraded our server to ensure our support of the blockchain continues to run flawlessly.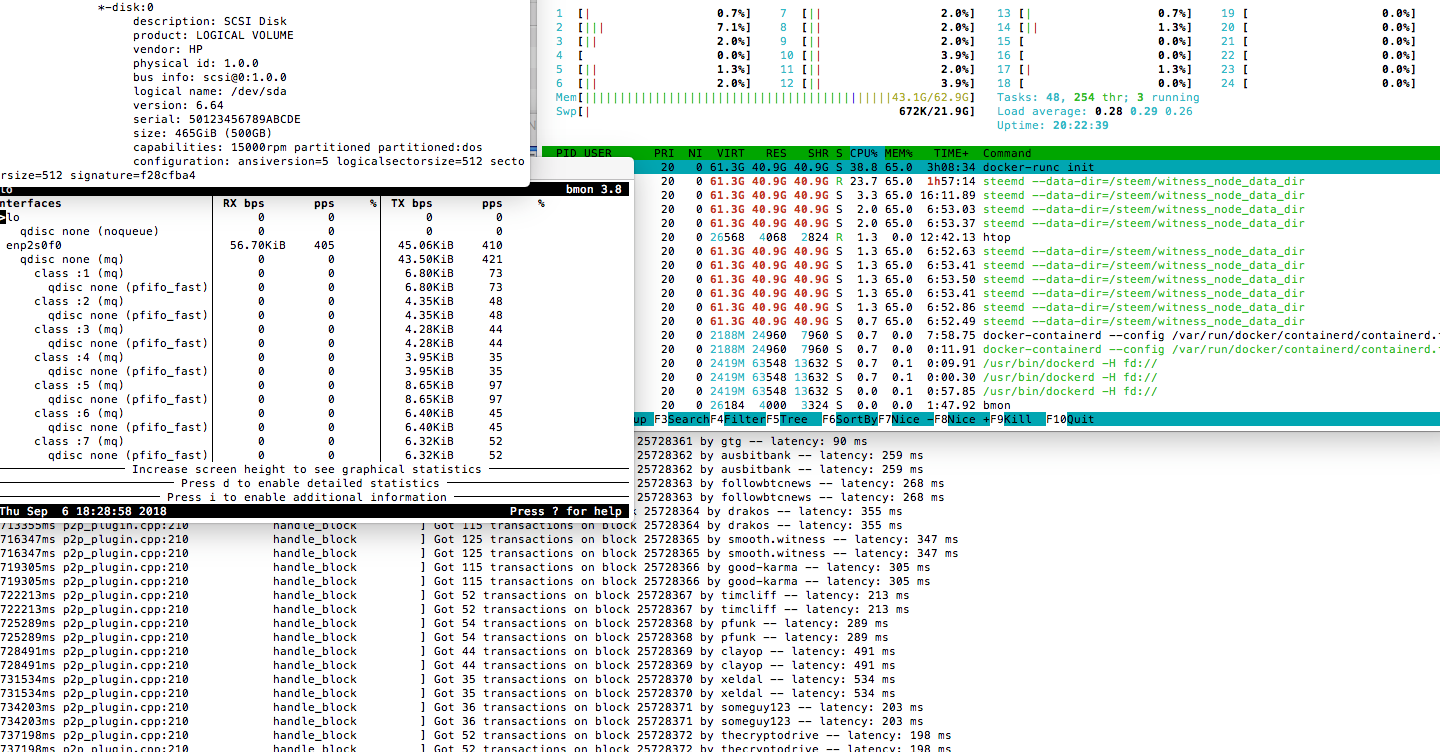 Working through the night (well actually I just set alarms to wake me up to check the blockchain replay progress) the brand new install server running Steemd v0.19.12 "AppBase" successfully completed a 6 hour replay of the blockchain and proceeded to process transactions. Because we are currently receiving blocks every 6 hours I had to instigate maintenance mode (shown as yellow crossed out on https://steemian.info/witnesses) so we were passed over for a block rather then miss it and have it wasted. As soon as I was able to confirm transactions were being processed normally the Witness was reactivated in time to receive the next due block.
Our new server specs are:-
2 x Intel Xeon L5640 2.26ghz 6 core CPUs
64 GB Ram
500 GB SSD
1 TerraByte of back up storage
Unlimited Network Bandwidth
Hosting based in the UK (Possibly the only UK based Witness node?)
In addition I have a separate server with a different host entirely that hosts the Conductor Witness Tools (Specifically to put our Witness Server in Maintenance if it misses a block) and it also runs the price feed.
Ideally in future I would like to further support the Steem Blockchain by running a full node, you can see the latest Full RPC Node List and which Witnesses run them. The specifications for a Full Node (and price to achieve them) are eye watering - which is exactly why only the very top Witnesses run them. They are however the backbone of the Steem Blockchain - they make every transaction happen quickly with no lag - improving user experience. Right now that dream is still very far away, but if I can be in the position to run a Full Node one day I will. For now I actively support the Witnesses in that list running Full Nodes.
And now for the exciting bit, every week myself and @derangedvisions randomly select two of our Witness Voters to receive @steembasicincome shares. It is a thank you from us to you our voters for supporting us, and it means we are actively supporting you because an SBI share gives you an upvote on every one of your posts for life. To achieve this we take our full list of Witness Voters and paste it into an Excel table so each one has a number - today I have 376 voters so using the Random Number Generator we will pick the first one from that range.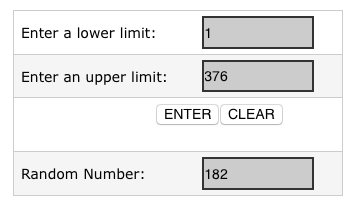 @lymepoet thank you very much for being a Deranged c0ff33a Witness voter, one SBI share on it's way to you.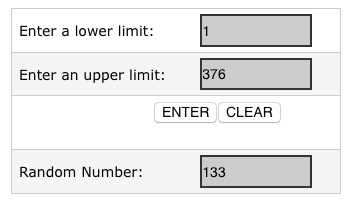 @malos10 thank you very much for being a Deranged c0ff33a Witness voter, one SBI share on it's way to you.

Congratulations to last weeks Winners again too, @keithboone received 1 SBI share as did @noisy - the Polish software developer who will be at SteemFest no doubt so @derangedvisions can thank him in person.
Some of my previous posts you might have missed
---
---
Last Confirmed Block Number 25,729,004 Last Aslot 25,807,211
Steemd v0.19.12

Kind thanks to
@enginewitty
for employing his Ninja graphic design skills and producing this 🔥 banner
If you enjoyed my post don't forget to leave an Upvote, feel free to comment on what you liked or where I can do better even. Follow @c0ff33a for regular and varied posts, photography, my weekly VLOG, posts on coffee roasting and brewing - just follow and see.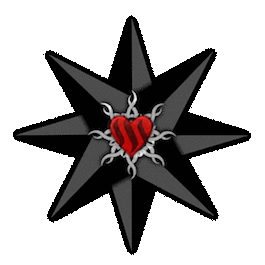 #thealliance
To grow your presence and following on Steemit, be active in the community Discords that offer the chance to learn, network, share and be found. The #SteemitRamble discord https://discord.gg/HZYzEry hosts a range of shows where you can join in and get your name shown, every Thursday there are two Pimp My Post Thursdays which are hugely popular and give you an opportunity to get your posts seen.
For fun and entertainment then #SteemStar is the discord to be in, https://discord.gg/ZDANjzy with regular shows during the week it's the best place to relax, and also network the friends you make could be your future biggest upvoters.

All photos are my own, taken with my iPhone. All my Steemit posted pictures can be freely used by other Steemit users in their own blog posts - all I ask is that you follow me and credit @c0ff33a linking to my post you took it from. You can also follow me on Twitter
Initiative Q is building a new payment network and giving away significant sums of their future currency to early adopters. It's by invite only and I have a limited number of invites. My personal invite link: https://initiativeq.com/invite/Sz3OZG0SX
Sign up for the Xaya crypto early and get some free coin!
https://growapi.refereum.com/xaya/share/8169/community/212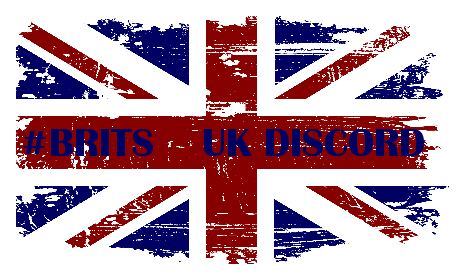 Visit #BRITS Discord Channel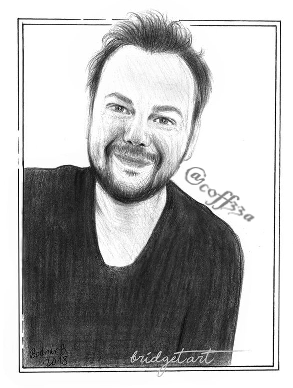 👆🏼 Me ☕️
The picture to the right kindly sketched by the wonderful @bridget.art , be sure to check her incredible art out https://steemit.com/@bridget.art
The greatest challenge we face on Steemit is getting our posts seen, I have always believed the simplest and best value way of doing this is by commenting on the blog posts of others, the more you engage people and interact with them the greater the chance they will visit your own blog and return the favour. Other then spending all my free time commenting on Steemit posts, I also distribute coffee roasting machines and also espresso coffee machines and roast my own Speciality Coffee Range. being one of the premium coffee suppliers Yorkshire including a wide range of filter coffee sachets
!steemitworldmap 53.766547 lat -1.801500 long Bradford, West Yorkshire, United Kingdom. d3scr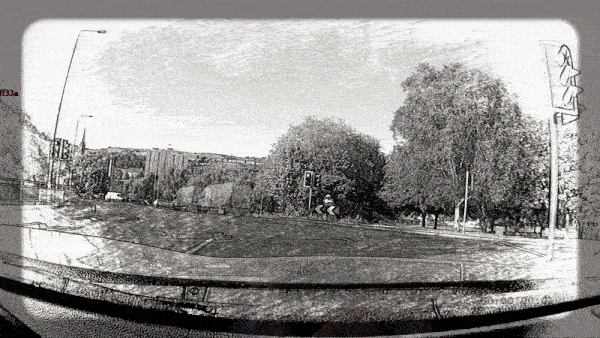 This awesome animated Banner has been kindly been created by the wonderful @snook
Don't forget to vote for Witnesses https://steemit.com/~witnesses
And you can vote for the Witness team c0ff33a and @derangedvisions - click below to vote easily