HOLY SHIT HOLY SHIT HOLY SHIT!!! I can't believe it just happened. After literally hundreds of hours of work, thousands of answered questions, 140,000 delegated steem power from 200 separate delegations, and growing a 3K person Discord Server it FINALLY HAPPENED!!!!
WOOT MUTHAFUCKAHs I'm a top 50 witness!!!!
My name is on the fuckin' Page! This is a yuuuuuge dream come true for me! I'm tearing up because I'm so stoked to help this community by spreading a very simple message of Peace, Abundance, and Liberty! I want to growth hack Steemit. I want to help Minnows grow! I couldn't be happier that this simple plan is catching hold and this community is responding!
There's a lot of pain on Steemit especially from the new accounts. To see how we are able to help them and support them have been incredible. We have people from so many nations, languages, genders, continents, and various planets in there it's incredible to see it all still function. We have minnows trending, going to STEEMFEST, becoming dolphins, and setting off plans to change the course of this place!
We're gonna hit 4k people by the end of this month, and we're still warming up!!!
MSP has a radio show coming out!
MSP has a website coming out!!!
MSP has a community calendar coming soon! I mean we are by far the largest off chain Steemit community now! We have an obligation to help people plan their events and host a central coordination plan!
What an incredible honor!!!
This is one of the top accomplishments of my life! I'm thrilled. Honored! Stoked! And fucking mind blown! I'm so grateful for your support and I'm only more encouraged to keep trying to change lives with Steemit!
Nothin but love for the witnesses that have helped build MSP. Nothin' but love for the whales that support me! And I hope the MSP crew knows that I'm doing everything I can to help you guys grow. Through an empowered community we're going to grow together! I'm blessed to count you as friends!
I really do love you guys. Hopefully I'll see you in Boston for the meetup on Tuesday August 1st at Knight Moves in Brookline at 6:30 in the evening.
---
Thanks to the whale supporters. I couldn't be here without you!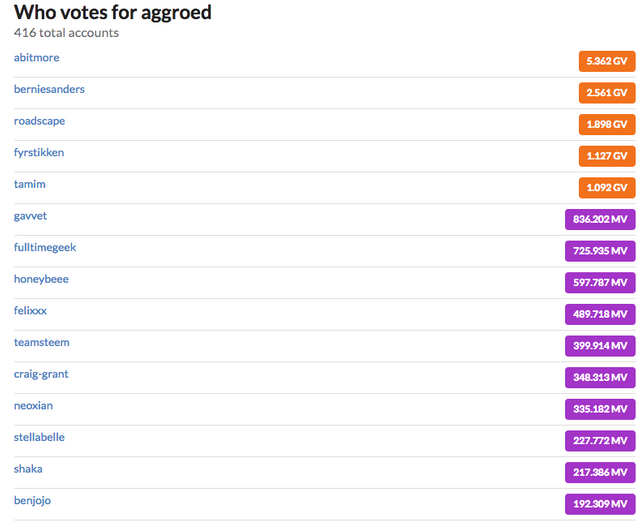 ---
Literally none of this would be possible without the ongoing support of @benjojo and the 195 other delegations to the Minnow Support Project community accounts. We're honored to have the delegations and I'm thankful that you also see the benefit to having 1600 votes per day on the minnows themselves as a wonderful accomplishment!
If you'd like to see all of our delegations or you yourself delegation please check out- http://mspdelegator.herokuapp.com/
---
To celebrate I'm doing a fundraiser for MSP. I'll resteem the top 5 bids for resteems. You can bid more than once. Just put in a comment with number of resteems and price per resteem. All raised SBDs will go to MSP so we can do more cool shit for this community!!!
---
If you want to vote my witness then all you gotta do is click this https://steemit.com/~witnesses, and click the button next to my name. EZPZ WOOOOOT!