The Reports from the Witnesses aims to provide the community with a summary of what all the witnesses have been up to. Every week, I collect all of the reports from the individual witnesses and assemble them into a single aggregated report.
The details here are a summary (paraphrased by me), based on what I found in the individual reports. If you are interested in reading everything the witnesses have been up to - including many details that are left out of this summarized report, please click on the links to view their full reports.
Witnesses can continue posting their posts to the witness-category and/or witness-update tags, and I will assemble everything I find there. If I miss any reports, just let me know and I will correct it. If you have any issues with the summary that I wrote for your report, please let me know and I will do my best to address your concerns.
So without further ado, I bring you the fourth edition of 'Reports from the Witnesses'!
---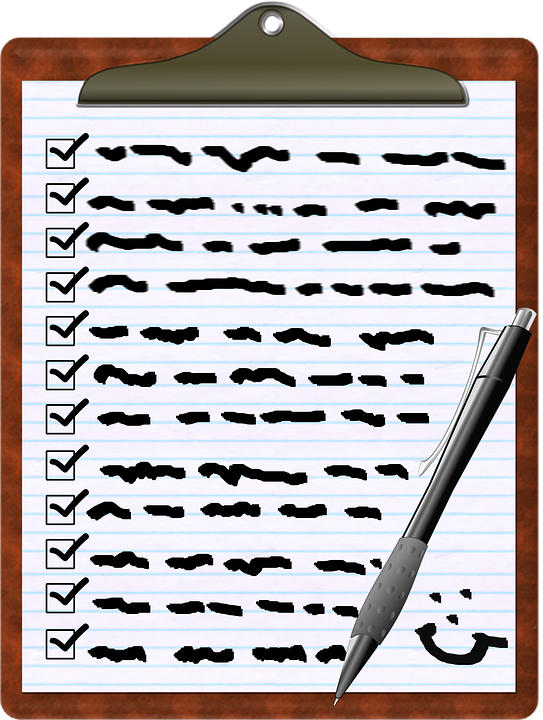 Reports from the Witnesses 2016-12-11
@anyx - Witness Position #3
SteemFest was awesome! (Reflecting)
Presented a recent publication at a Supercomputing conference, in Salt Lake City.
Followed @smooth's SBD interest rate and discount monetary policies directly.
Participated as a @steemcleaners member as often as I could to help fight fraud and abuse on the platform.
Upgraded flawlessly to HardFork 16 - no missed blocks.
Added the first bit of functionality of @cheetah to Golos. Planning to add more.
Witness funding for projects has been cut. Fears the abandonment of previous witness projects/support.
Planning to restructure @steemcleaners. Not sure how long they will be able to offer rewards.
@cheetah may also have to be abandoned due to lack of funding.
Happy about @dantheman's recent post regarding potential vote betting/monetization changes.
@clayop - Witness Position #6
Appreciate everyone's support for Korean community member whose BTC were stolen.
Witness node has successfully updated to v0.16.0.
Witnesses are reporting a randomly missing block issue. Also had the issue. When a fixed version comes, will update as soon as the witness group confirms the fixed version works well.
Moved my SBD pegging bot to the internal market. Primary reason is security.
Going to change SBD interest rate to 5% to reduce network burden.
@pharesim - Witness Position #9
Normally doesn't do witness posts, but there were some changes that deserved reporting on. We shouldn't expect this to become a regular thing though ;-)
Price feed is, and has been most of the time, reporting the "correct" price of STEEM without discount. Chose to use the bias to account for the SBD price. It's set to 1/SBD_price.
Won't change the APR for now. Believes that should be the last parameter to be touched for influencing the SBD price.
As long as other witnesses still discount and/or have a bias >1 it's just natural that the price is >1$ (imo).
Liked the 2 years lock in and everything around it, but agreed with the point that perception matters and the new scheme seems a lot more attractive at first sight. Decided to support v0.16.0.
Got a new server with SSDs and more neat features for the witness, the old one is used as backup now.
For seed/public pevo node, got another one with lots of RAM running two steem instances behind a load balancer.
With the changes to witness funding, PEvO funding is affected. While we're still safe for the current team's expenses for a while, all the big plans with paying a board of scientists and registering a foundation are on hold for now. We'll have to look into other means like donations and sponsorships. Post rewards certainly can't cover a lot.
Traveling to Málaga.
@abit - Witness Position #10
Closely watching / working on things related to the v0.16.0 hard fork.
No change made on SBD pegging policy. Current parameters: APR 5%, price feed bias -0.1%.
As of writing, market price of SBD is about 0.995 USD per SBD.
Changes to witness voting list.
@roelandp - Witness Position #16
Supporting HF 16 now on my main witness, backup witness and seednode.
Upgrades to server hardware.
Spent extra time with family as hadn't done so in the months leading up to @SteemFest.
Updated SteemTools with latest entries. Now more than 100 tools, apps & services listed!
Finalised @SteemFest, still need to write the reflection though.
Published some of the @SteemFest Video Interview series, still some more to come.
Cut the @SteemFest livestream into single sessions and published them with YouTube.
Gave @radiosteem some food for thought. Contemplating with revisiting the current concept into a steem-music station instead of a steemian-curator station: by broadcasting Steem artists instead.
Setup & funded a SBD-peg maintainer script by @riverhead to buy undervalued SBD and sell overvalued SBD.
Got around to cloning & running a local copy of Steemit.com on my virtual machine, so can now (try to) make some changes and features for Steemit directly.
Lowered the bias and sbd interest rate per following discussions in several witness threads.
@aizensou - Witness Position #19
HF16 and post-HF16 has caused a lot of trouble for witnesses.
Updated witness hardware.
Lots of technical advise for other witnesses dealing with HF16 issues.
@good-karma - Witness Position #26
Updated witness to support hardfork, everything was quick and smooth.
Last couple weeks were quite busy yet exciting with new changes on eSteem and seed of some new projects.
New branding logo was introduced and being updated on all AppStores and websites, etc.
Started Internationalization of eSteem with help of community.
Started SteemAdvent reward project during wonderful holiday season to engage users and increase awareness among newcomers.
Followed closely, SBD and feed price discussions and made appropriate decisions.
Postponed eSteem desktop due to mobile app being updated often and making final feature sets decisions. But soon we should see desktop app release, its ground work is ready and major functionalities implemented.
Steem Monitor, few features are on todo list and hoping to make major update later without minor small updates on this mobile app.
Markdown editor was also somewhat on my daily challenge task, mobile and support for multiple platforms/web browsers brought some new challenges though exploring this further. For now, started custom from scratch editor for mobile app which is not dependent on any external library and super fast.
SteemGames - one other initiative, which will likely be quite a big project in itself. For now, experimenting with concept.
@klye - Witness Position #27
A ton of updating and resyncing was done in the past week, to get all servers upgraded for hardfork 16.
Wrote a visual guide to steem.global faucet claiming.
Steem-Roller.com development is now main focus.
Wallet changes coming to streemit.online. Project will be integrating both STEEM/SBD currency deposits and tipping on site in the upcoming weeks.
Increased Steem Backed Dollars (SBD) APR Interest rate back to 10% in order to try and maintain the $1 peg.
Witness uptime and block production has been pretty darn good lately :)
Hoping to become a top 19 witness soon.
@bitcoiner - Witness Position #39
Completed Steem API back-end change to support splitting of "Blog" tab into "Blog" and "Resteem".
Monitored and tweaked all deployed steemd instances to ensure everything was running smoothly on the new hard fork.
As the hardfork changed the mining algorithm, the queue is no longer dominated by two miners possibly with an exploit and mining is again possible. May only last a short time though.
Plan to follow up on any issues that may be found with code submission to the resteemed tab.
Plan to continue on the next set of changes to the "Welcome to Steemit" page.
Plan to continue spending time on the Steemit.com codebase.
Plan to continue with @timcliff's wish list and trying to implement some of the items there.
Plan to continue being active on Steemit, Steemit Chat, and GitHub.
Review / summary of hardfork, including issues.
Looking forward to the release of Steemit's roadmap.
STEEM price has been rising. Hopefully we continue to see higher prices.
@dragosroua - Witness Position #52
Been caught up with other projects, so struggled to find time to dedicate to Steemit.
Supported the 0.16.0 hardfork successfully.
So far the economy is doing good after the changes. Let's see how this play out in 3 months, when probably the ones who really wanted out of the platform will be out for good.
Solved an annoying bug on steem witness toolbox which prevented price feed from being updated regularly.
Was able to donate 63.719 SBD and 23.217 STEEM (the most I have ever donated through Steemit) to the wonderful Garden of Eden!
The @gardenofeden said that they are hosting a big 'Feed the Need' homeless event on December 17th and they are planning to use the donations towards the success of that!
From the donation, they will be able to supply approx. 23 meals!
Older Report:
Hard Fork 16 turned out succesful!
Truly do believe in Steem/Steemit, so will continue to power up Steem.
Older Report:
Updated to Hard Fork 16.
Summary of support for Hard Fork changes.
While witness was being updated, did not miss any blocks.
Info about the Busy.org project.
@timcliff - Witness Position #63
A quieter week on Steemit - been celebrating wedding anniversary with @artist1989.
Created a $50 SBD bounty for the creation of a "Welcome to Steemit" banner image.
Remind users that only text is saved on the blockchain.
Update on @the.masses project.
Continued with the Reports from the Witnesses series.
Published the list of witnesses that had upgraded to v0-16-0.
Did a "Name in Lights" post for @merej99.
Created a post about the centralization of power on Steemit.
Notified users that there is a glitch - if you create a post using 5 tags, users will not be able to see the post when they browse the 4 secondary tags. Users can only use up to 4 tags (rather than 5) if they want the post to show up for users that are browsing the secondary tags.
Continued to be involved with a lot of the GitHub discussions about feature additions and glitch reports.
Most of time over the next week will be spent working with @bitcoiner on GitHub issues 723 and 768 for updates to the "Welcome to Steemit" page.
Summary of witness funds use.
Keeping price discount at 5%.
Still have registration fee set to 50 STEEM.
Keeping SBD interest rate at 7%.
So far everything seems to be running nicely after the hard fork.
Running a full node, even though it is not a requirement for a backup witness. Thinks it good to learn the full aspect of Steemit and being a witness.
Using @someguy123's Steemfeed-js to manage price-feed.
Provided details of witness hardware.
Seed node: 10.128.0.2:2001.
Can find in Steemspeak or in the vip-trail on Discord.
---
Some Notes:
Many witnesses do not report every week, and prefer to only report when they have updates.
I recommend that you include communication as one of your criteria for evaluating witnesses, but keep in mind - it is not the only criteria. There are some witnesses that prefer to work "behind the scenes", and do not do much as far as reports.
For witnesses that are not currently posting any reports, I would encourage you to provide the community with at least some insight into what you are currently working on :)
Historic Reports from the Witnesses:
https://steemit.com/created/reportsfromthewitnesses
Remember to vote for witnesses:
https://steemit.com/~witnesses
If you aren't sure who to vote for, check out this Witness Voting Guide!