Witness Voting Guide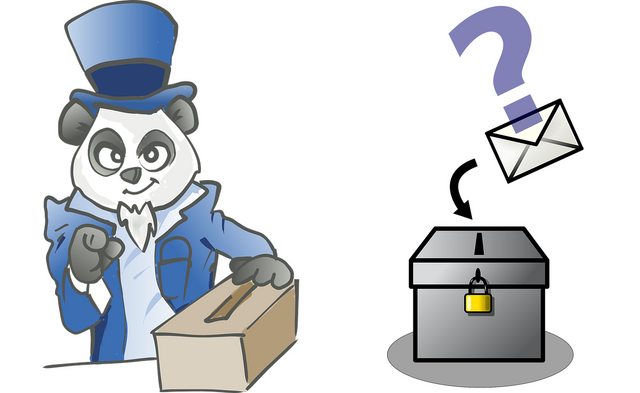 A lot of users aren't sure who they should vote on for witness. This guide is intended to give some helpful tips on how to determine which witnesses to vote for.
To start with, if you are not sure what witnesses are/do, here are some good posts with info about the witness position:
Each user can vote for up to 30 witnesses. You can change your witness votes anytime.
The steemd.com witness page is a great place to research witnesses. It has a lot of great info that will help you look into your choices. It also shows the current top 100 witnesses.
Witness Voting Guide
Witness Proposal
Each witness will create a 'witness proposal' describing their intentions to becoming a witness. You can read their post by clicking on the link under the "URL" column on the steemd.com witness page. This will give you a great idea about what the person's witness campaign is all about.
Communication
Many witnesses will create periodic updates/reports to share what they are up to with the community. These can be found by browsing the posts that are created in the witness-category, witness-report, and witness-update categories. This is an important aspect of being a witness, because it helps the community understand what the leaders are doing to move the platform forward.
Community Interaction
Many witnesses spend a lot of time interacting with the community. They are found responding to questions in the Steem.chat channels, posting, curating, and commenting on posts. It is good for the witnesses to stay involved with the community in ways beyond their witness duties.
Price Feed
Maintaining an accurate reliable price feed is one of the key duties of witnesses. This is used to determine the amount of STEEM that users will receive when converting SBD->STEEM. It is also used to calculate the SBD 'debt ratio', and the prices that are shown on post payouts. The prices that witnesses report are shown under the "Feed" column on the steemd.com witness page.
Price Discount
In addition to reporting an accurate price feed, many witnesses use a "price discount" to influence amount of STEEM that gets generated when users convert SBD->STEEM. The price discount is a complicated and somewhat controversial topic, and many witnesses are doing different things with this parameter. It is shown under the "Bias" column on the steemd.com witness page.
If witnesses are posting a Bias > 1.000, then they are 'discounting' the price of STEEM. The higher the number is, the higher the discount is. If the Bias = 1.000, then there is no discount. If it is < 1.000, then they are actually doing the opposite - and charging a premium.
The intention of the discount is to ensure users get closer to "one USD worth of STEEM" when they convert SBD->STEEM - if the market conditions are not resulting in a conversion near one USD. This will result in lower post payouts (in terms of the SBD price shown), and increase the amount of STEEM that users get when they convert SBD->STEEM. This does put downward pressure on the price of STEEM, but it also helps to incentivize more users to convert SBD->STEEM - which can help to reduce the overall SBD debt.
Understanding what each witness is doing with their price feed and why, is an important way to distinguish between the various witnesses.
Still Running?
Interestingly enough, there are a lot of witnesses in the top 100 that are no longer running as active witnesses. If the witness on steemd.com is grayed out with a line through it, then they are no longer running their witness node. These witnesses are excluded from the 'Delegated Proof of Stake' calculations - so having them in the list is not really doing any harm, but voting on them would essentially be wasting your vote.
Seed Node
It is not a 'requirement' for lower level witnesses, but most higher ranked witnesses will run a seed node for the network. This is a public instance of the 'Steem blockchain' that the community can use for blockchain operations. The seed nodes that the witnesses are running form a large part of the 'core infrastructure' that powers the blockchain.
You can see a list of the available seed nodes, and whether they are up/down here:
https://status.steemnodes.com/
Registration Fee
The witnesses determine the amount of STEEM that sites like Steemit.com must pay for a new user to create an account on the blockchain. It is important for this to be high enough for new users to be able to interact with the blockchain (vote, post, etc.). The registration fee is shown on the steemd.com witness page under "RegFee".
SBD Interest Rate
Witnesses set the interest rate that users will get for holding SBD. A higher interest rate will encourage more users to buy/hold SBD, but this will also increase the amount of SBD in existence. This is another parameter that witnesses have differing views on, and understanding what witnesses are setting it to + why, is a good way to evaluate different witnesses. The value is shown as "APR" on the steemd.com witness page.
Hardfork Decisions
Every time there is a hardfork, witnesses will have to chose whether or not to accept the new version. A majority of the witnesses need to adopt the changes in order for them to take effect. If there are controversial changes, whether or not a witness is planning to switch to the new version can be a key deciding factor in whether or not to vote for them.
Under the "Version" column of the steemd.com witness page, it shows which version the witness is running.
If a hardfork has already occurred, then witnesses who are still running an older version have chosen not to upgrade. Usually it is not a good idea to vote for witnesses that are not running the latest version.
If a hardfork is going to occur soon, then witnesses have until the scheduled hardfork time to upgrade their version (if they are planning to pick up the changes). Often witnesses will not update their nodes until close to the hardfork time, to allow more time for the changes to be tested/reviewed by the community.
Witness Funds
The witnesses are paid in Steem Power by the blockchain for their work. The amount that they get paid will be changing as part of hardfork 16, assuming a majority of the witnesses pick up the changes.
Because the witnesses are getting paid a lot for their services, many of them chose to use a portion of their witness funds to do things that benefit the community.
Whether or not a witness is powering down, and if they are - what they are using their funds for, is often an important deciding factor for whether or not to vote for a witness.
Improving the Community
This is probably the most important part of being a witness. What they are doing to benefit the community is really what sets the witnesses apart. From funding and organizing projects, to creating new applications and tools - the witnesses are leaders of the community that are driving the project forward. What their vision of the project is, and what they are doing to achieve it, should be a key factor in determining who to vote for.
Vote for witnesses here: