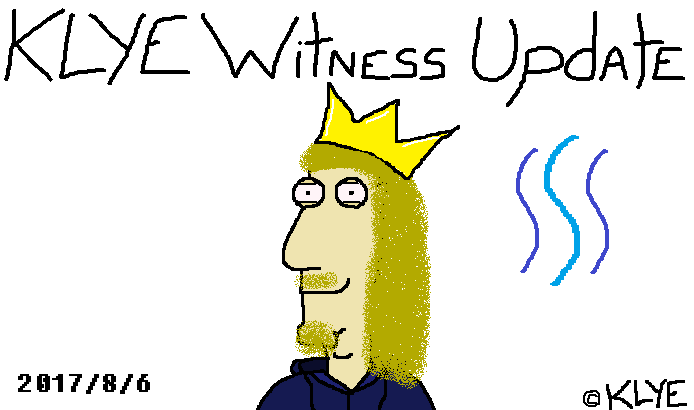 Hail to thee, fellow STEEM network citizen. Hope doth well on this lovely day!
Every week a witness update post gets tapped out through my keyboard onto our blockchain to keep the users of our network updated on my goings on in development as well as summarize any releases or news this week. Pretty stoked this week to announce that the STEEM.GLOBAL faucet is once again operating with a new real human verification method. In other news finally got my new RYZEN 1800x workstation stable enough to start loading up with the required "tools of the trade" turning it into the most bad ass development battlestation I could feasibly build for less than an arm and leg. Also hit a huge, long awaited milestone this week in regards to followers! Read more below.
This Week as STEEM Witness
STEEM.GLOBAL faucet is operational again! Implementing a new human verification method allowed the re-opening of the faucet letting STEEM once again flow freely to those seeking it. Built a new development rig and have been setting it up after finally getting it to run stable. Have a new man cave office space also now as well in the new place I've moved. To top it all off surpassed the 2500 followers mark earlier this week. w00t!
Get Verified on STEEM.GLOBAL for Free Hourly STEEM!

STEEM.GLOBAL was our networks first faucet. Dedicated to spreading STEEM throughout the land in the form of small payouts to help distribute STEEM as well as it's blockchain. The code running the faucet was conjured together by yours truly and an early version was released publicly on my blog. After a period of being decommissioned due to users multi accounting very pleased to announce the site is once more handing out free STEEM to users who go through the new human verification process to verify their accounts.
The hourly payout is only 0.001 STEEM at the moment, however debating on upping this a wee bit to get the STEEM flowing again and perhaps re-integrating the scratch cards and lottery functions on the site.. We'll see I guess.
Check out the post linked below for more information on how you can verify your STEEM.GLOBAL account and start collecting free STEEM every hour today:
Finally Tamed Project Black Stallion Workstation

A couple grand later with roughly a week to get the damn thing to run properly I've finally got a workhorse capable of lifting any computing or development task I can dream to throw at it. The Black Stallion is a 16GB RYZEN 1800x workstation clocking a 3200Mhz FSB and a RX 580 GPU for visual support. The goal was to build a rig capable of running a STEEM instance locally as well as get ready to dip into VR development in the upcoming year.
Nearly got my office space set up in the new place and this box outfitted with everything needed to make life easier whilst trekking through development hell. Still the odd bug to work out in the system but overall I can't imagine an upgrade will be needed for the foreseeable future, even with the 16 core AMD's on the horizon..
Celebrated +2500 Followers on Steemit

Wow.. That's a big friggin number! With nearly 4x the followers on Steemit than I do friends on flakebook it donned on me this week that I've got the equivalent of a decent sized town that receives my posts.. Thank you to all of you who've decided to take the plunge and follow my blog. While I've not been posting as much as I like to lately you've my word I'll be making a greater effort to deliver more info, tools, humour and whale gonads in the future.
---