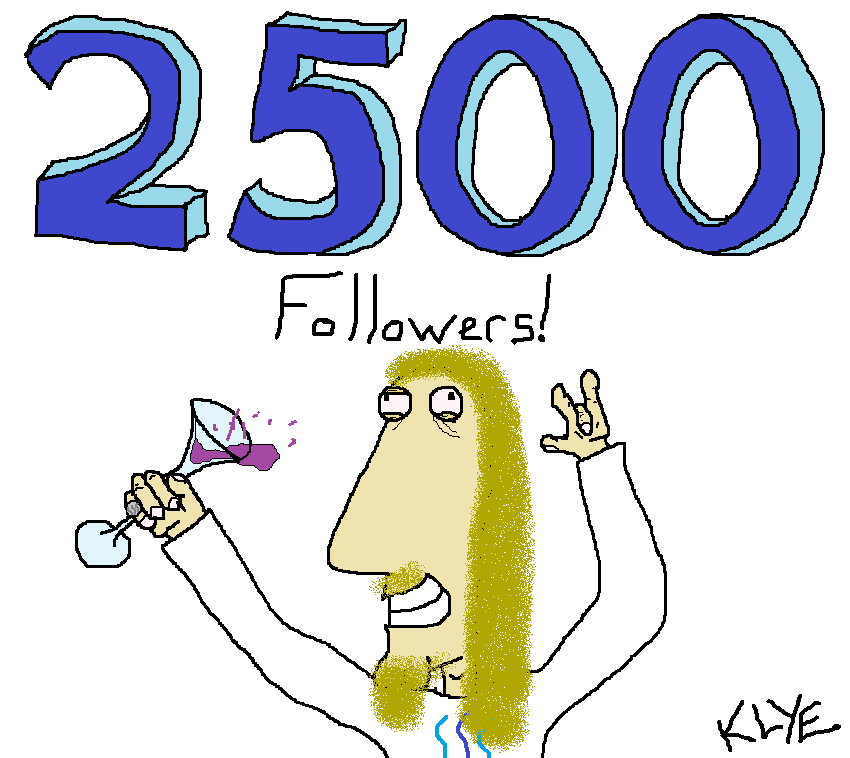 What an amazing journey the past year and a bit has been! The advent of our STEEM network springing to life over a year ago invoked an amazing change for the way I live.
Weighing in at over 2500 followers here on the STEEM network is a HUGE milestone. Followers actually friggin' mean something here! And I've got a healthy abundance! Thank you to everyone who follows my posts, I appreciate each and every one of ya.
It's still strange to me to think that a few years ago I'd been sleeping on the streets, scraping together whatever I could to survive, not really living but merely prolonging my at the time somewhat meaningless existence. I did not get to where I am now myself however.
I've had so much support along the way I wouldn't even know where to start the list.. Tons of people, both in "real life" and online have always kept me going, helping me by making sure I was fed, lending me couches to crash on and ultimately incubating the potential within while believing in me when I was unable to see the extremely unique gifts, talents and knowledge in my possession. You all know who you are.
To my Friends, Followers & Fans: You've helped make me what I am today. <3
Thank you for seeing me not for what I was, but for what I could become.
---