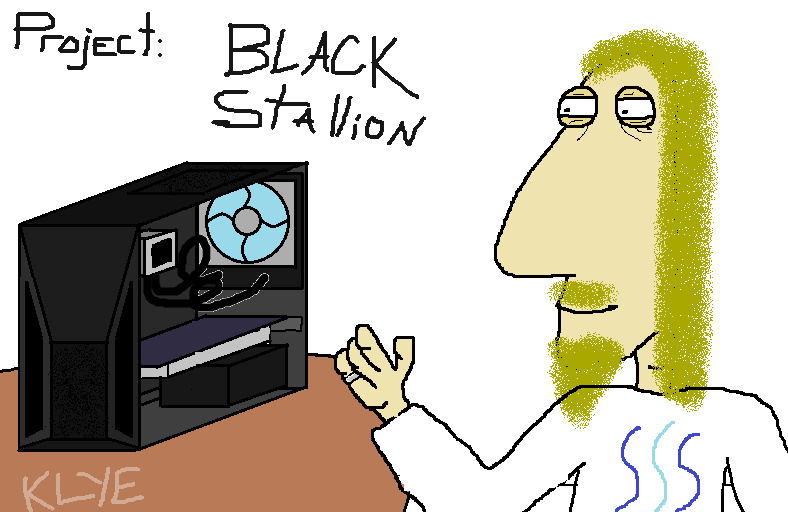 Introduction
It's been well over a decade since ole @KLYE built himself a desktop computer. The last custom rig I'd built back when I was still in high school after just acquiring my first "real" summer job as the maintenance bitch at a local farm equipment production plant.
For it's time it could play damn near any game on high settings and countless hours were spent playing the original Unreal Tournament and later doing map design in the Unreal Engine. I wanted to be a game developer when " I grew up" back then.. Glad chose not to pursue that path! Market is absolutely saturated with game developers these days! But alas I digress..
In this new age of modern computing given the path in life chosen by this particular internet dwelling developer the need for a high performance computing rig capable of performing nearly any task imaginable thrown at it was blatantly obvious, but up until recently these were just plans for when one could afford such hot rod components to build such a workhorse. While this particular PC build is only a foot in the door when it comes to high performance work stations given the specs hopefully it's up to all tasks I need it to perform.
PC Build - Codename: Black Stallion
Wanting something functional, powerful and great at multitasking the RYZEN offering from AMD was the clear choice due to power for price when compared to Intel's offerings.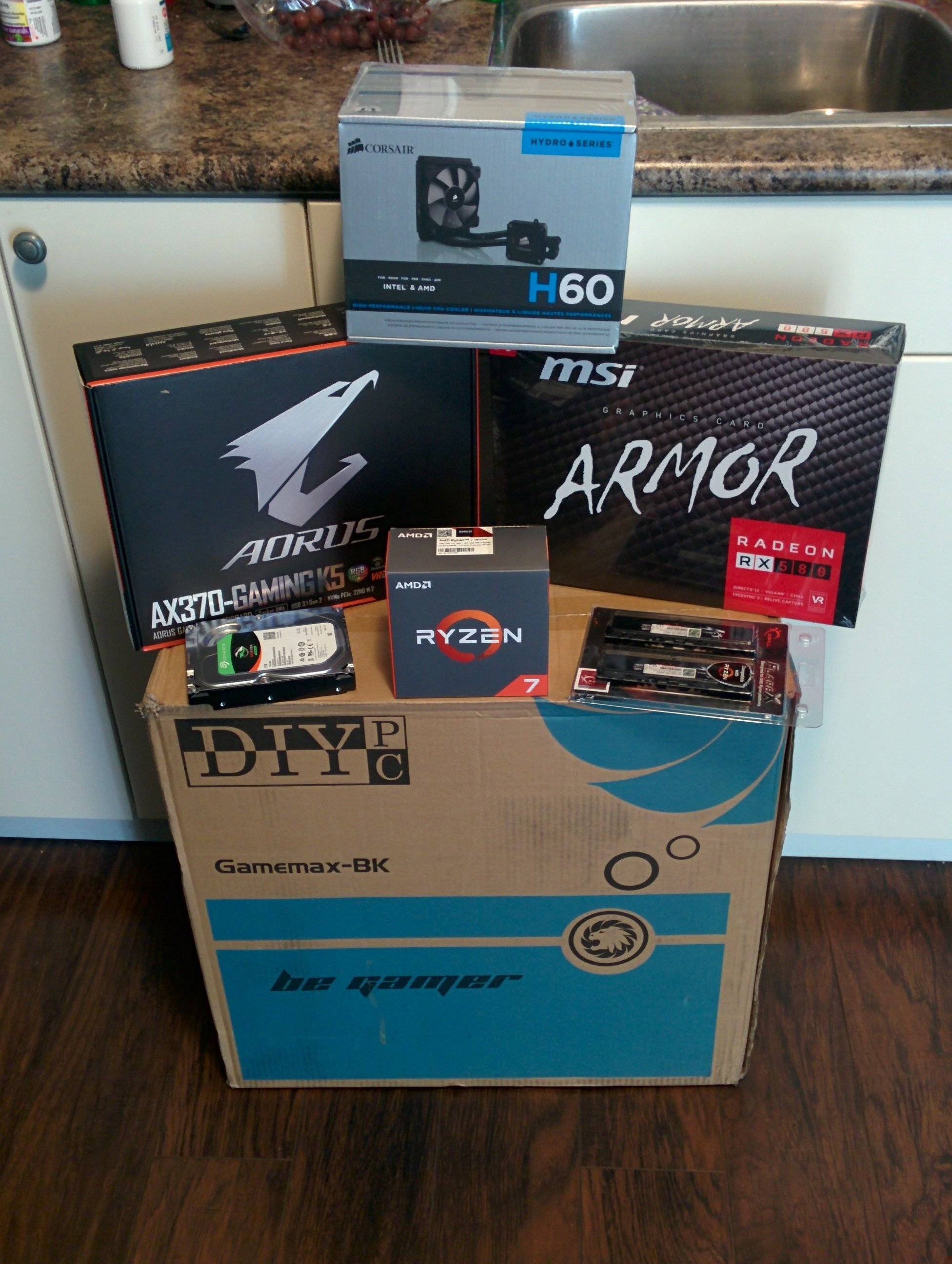 While "The sky is the limit" when it comes to the amount a person can spend on building a custom computer for the life of me I could not seem to justify in any way going over $2,000 CAD (Canadian Dollars) or roughly ~1000 STEEM. (as of writing this) This setup should do what it was purchased for, which is a high power development rig capable of VR... Which is in part a little side project of mine a long time in the making but until now not had powerful enough hardware to begin to tinker with. Multi monitor support was another big thing, being restricted to a singular display sucks! Much time will be saved!
With plenty of room for upgrades in the future the first thing that will likely get an upgrade is the RAM which I would like double to be able to easily run my own instance of STEEM locally for testing purposes with tons of headroom for other programs.
CPU

AMD RYZEN 7 1800X 8-Core 3.6 GHz (4.0 GHz Turbo - 16 Threads)


This is AMD's Biggest & Baddest CPU available to consumers right now.
Running 8 cores and 16 threads this beast has plenty of power to quickly compute.
With a roughly 95 watt power draw it's incredibly efficient compared to old AMD stuff!

RAM

G.SKILL Flare X Series 16GB (2 x 8GB) 288-Pin DDR4 3200

After doing some research ended up settling on these Flare X memory sticks.
While initially I was hoping to build a 32GB RAM system the prices on high end Samsung B-die memory are pretty up there.. So I opted to just start out with 16GB memory.
Hoping it is enough to run a local steemd instance.. We shall see!
GPU

MSI Radeon RX 580 ARMOR 4G OC 4GB 256-Bit GDDR5

A nice graphics card with multi monitor support out of the box was something important to me in this build. I've got some graphics intensive development work upcoming!
While my little singular 15 inch laptop screen was enough to glimpse into the electronic realm I work and live in, more screen space to reference is always better!

Mobo

GIGABYTE GA-AX370-Gaming K5 (rev. 1.0)


This was the one component that I wish I'd spent more money on. While marketed as a great x370 chipset gaming board when you start looking at the components used you start to realize the power delivery as well as BIOS offering appear that they belong to a lesser chipset board. The VMOS for the power supply runs HOT. It took me roughly 3 fan configurations before I was able to get the power VMOS to run at <= 90 Celsius...
To top it all off it doesn't offer proper voltage controls but rather offsets on what it thinks is the best voltage for your hardware.. Not a great Mobo and falsely marketed as something it's not.. I'd avoid this one if you're serious about building an octo-core! :/

Disk

Seagate FireCuda Gaming SSHD 2TB 7200 RPM 64MB Cache SATA 6.0Gb/s 3.5"
Seagate has always been a favourite of mine when it comes to storage along side Western Digital. This Hybrid SSD/HDD has a bit of machine learning ("AI") built into it allowing the drive to use your most used files or programs over to it's SSD drive automatically. Even the HDD itself is pretty zippy in my opinion but you certainly notice when it's being fed from the SSD. Nearly instant load times on your favourite programs and applications.. wow.

Cool

CORSAIR Hydro Series H60
While doing research into the AMD 1800x series processors one common theme was expressed in nearly every piece of literature or info I read:
THESE NEW AMD CHIPS NEED GOOD COOLING
Having never built a liquid cooled PC before I was a bit nervous.. But this sealed kit was basically install-able by hand and came with silver heat-sink paste pre installed.
Sweet!

Case

DIYPC Gamemax-BK Black Dual USB 3.0 ATX
A simple, blacked out case with just enough room to fit the Mobo, GPU and other trinkets.
Came with 5 blue LED fans which I'll be swapping out for something less flashy.

PSU: CORSAIR TX750 Bronze Series (Had this from BTC mining venture)
Perhaps as an omen to the difficulty to materialize later in the build it seems in shipping the top cover of the case was cracked! Now while my knee jerk was to email them and demand a refund for this damaged merchandise I didn't want to have to wait another week or 2 to start my build so I decided against getting a non-damaged one sent out.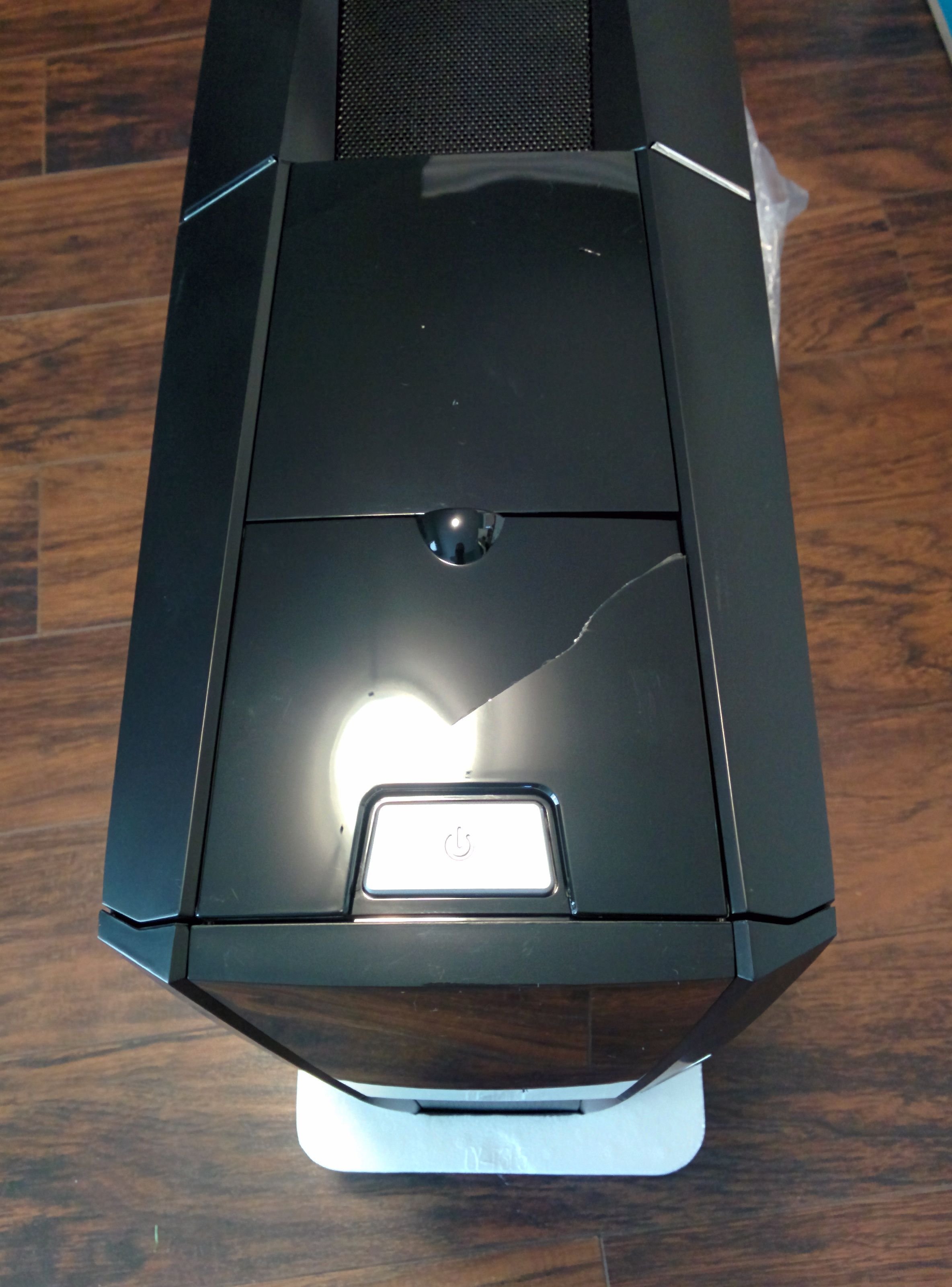 However it donned on me the top/front USB ports will likely always be in use and the cover off anyways.. Oh well! On to the building of Project Black Stallion!
Initialize Build
First grabbed the case and opened it up. Looks like just enough space to fit the board and plenty of room for GPU (even if it is a monster) within it's confines. Then unwrapped the motherboard: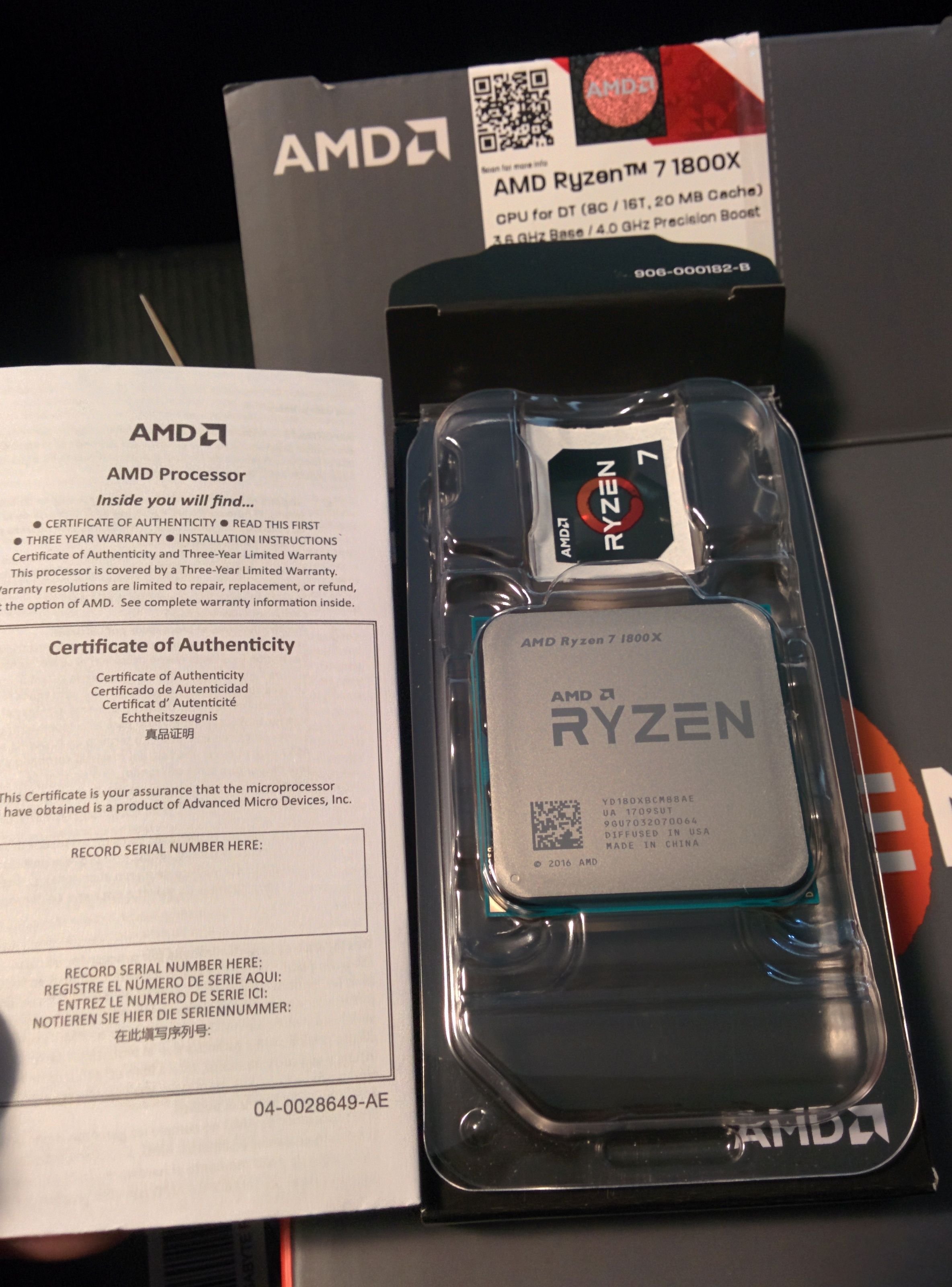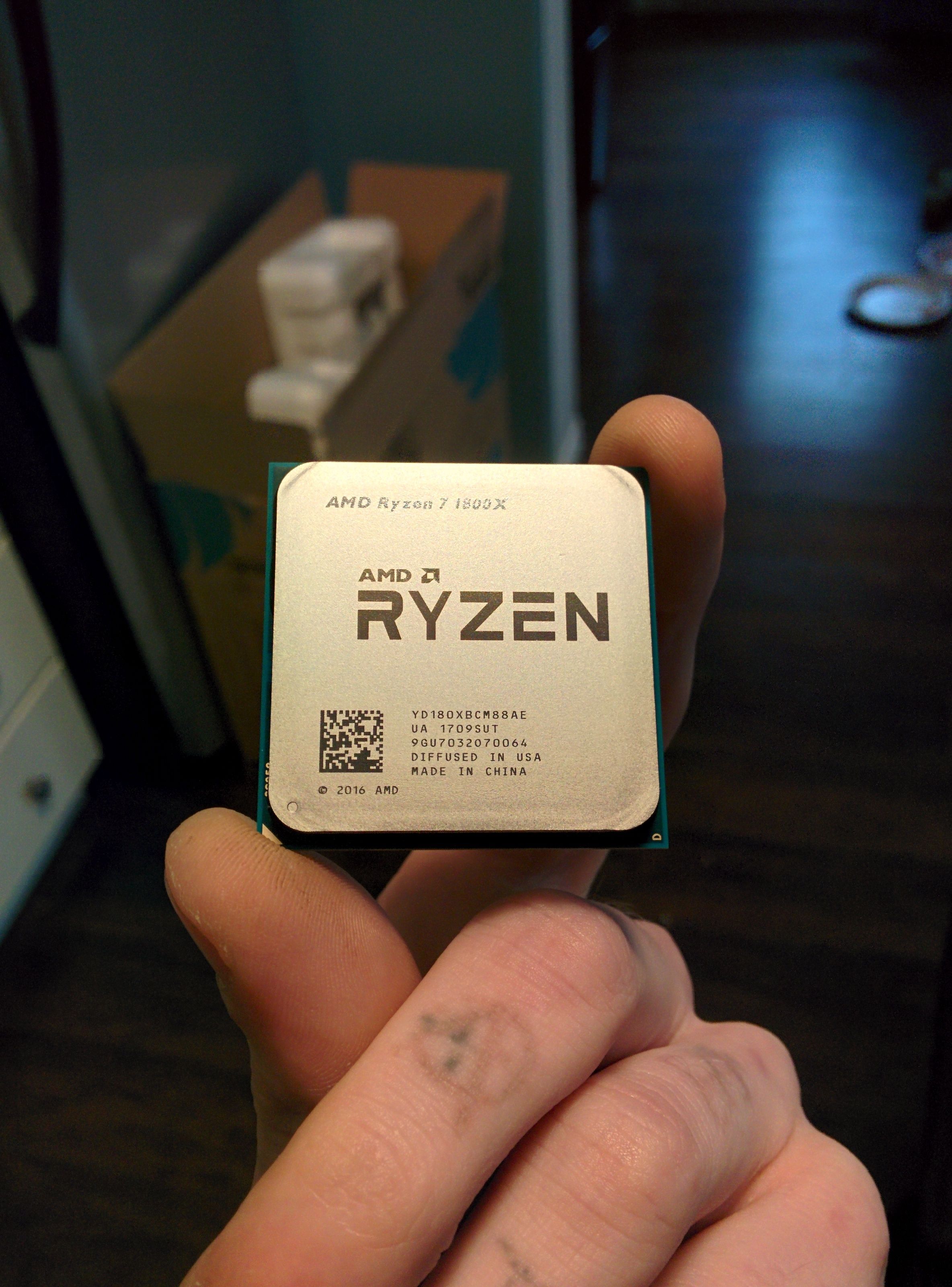 After that went and opened up the RYZEN box to check it out.. Damn heavy little chip!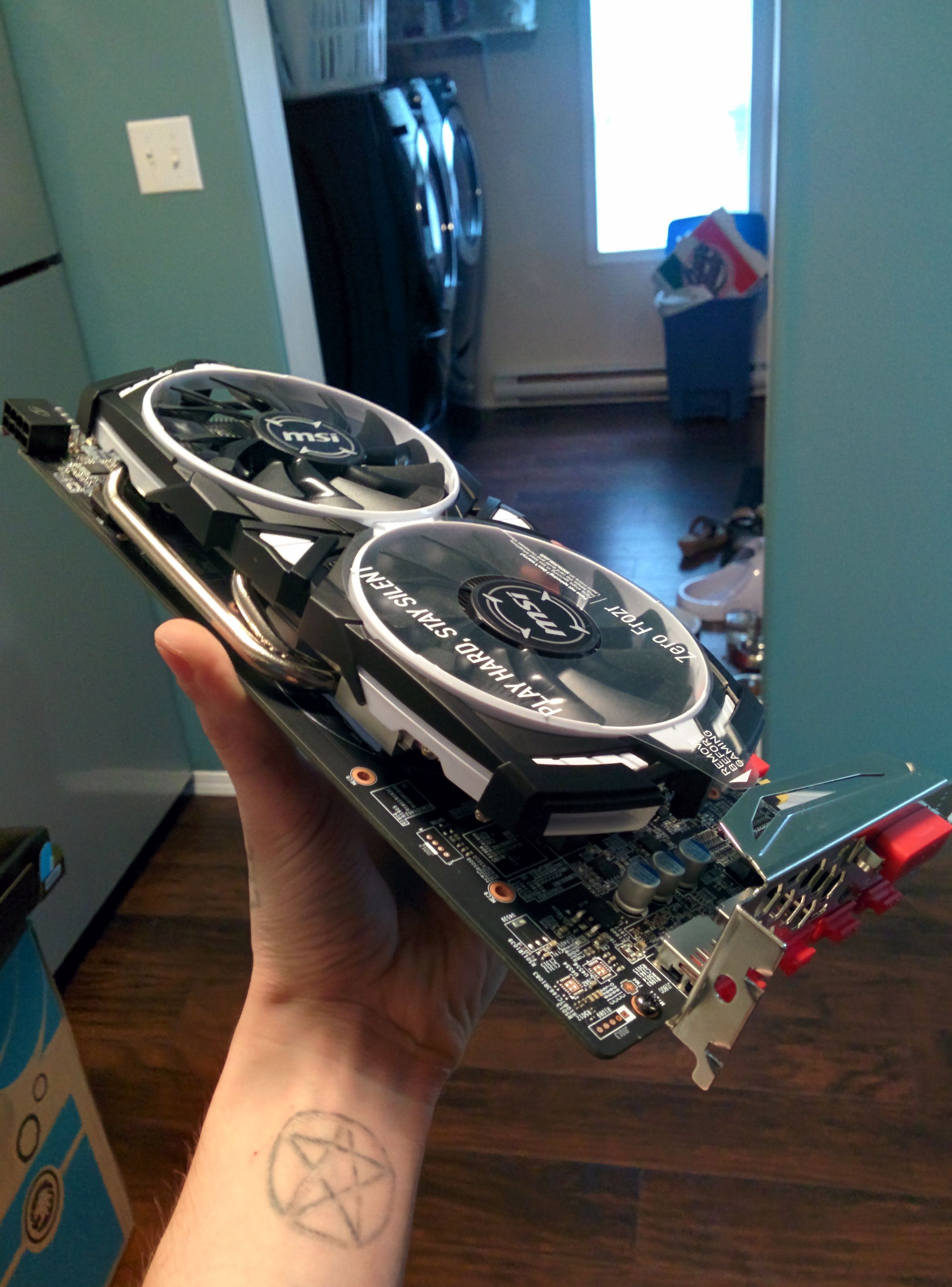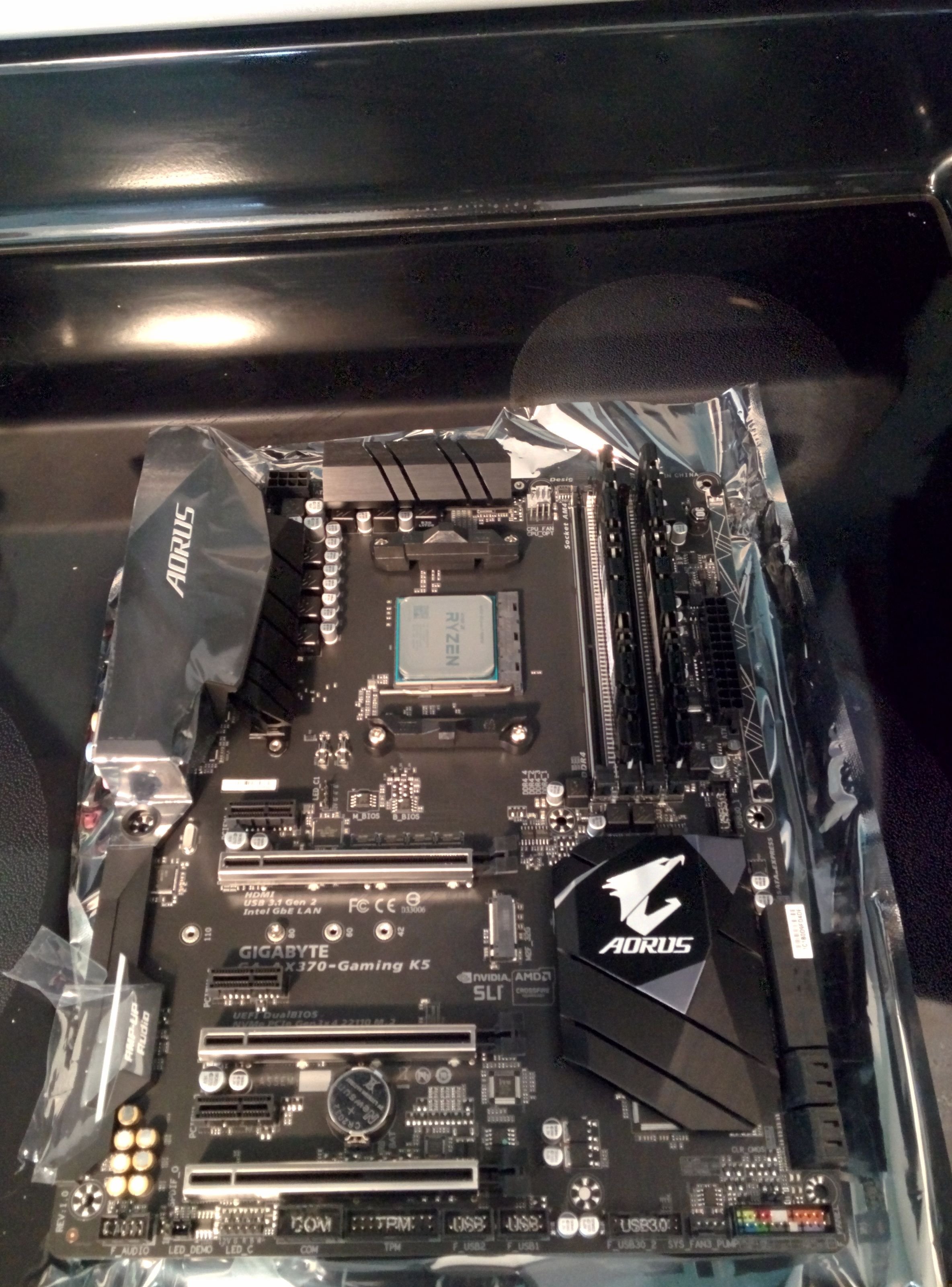 Started by discharging any static on my body by touching the sink faucet attached to the cities toxic lead piping and go to mount the RYZEN CPU. Better than nothing I guess, right?
Of course off the hop as you can see in the picture above installed my single channel kit in a dual channel setup which haunts me later on when I try to stabilize the system before realizing the error.. Oh well live and learn! After a bit of research and instruction manual reading (who does that?) was back on track in that respect.
Next was to put the motherboard, Ryzen 7 CPU and at the time improperly installed RAM kit into the case. Given the full ATX board size this Mobo nearly filled up all of the space within my case.. Impressive considering the case is a monster in my opinoin. Last PC I built over a decade ago was a mid-ATX size if my memory serve correct and it was quite small compared to this current box. After that I installed the GPU, power supply and Hard-drive and did a bit of cable tidying up.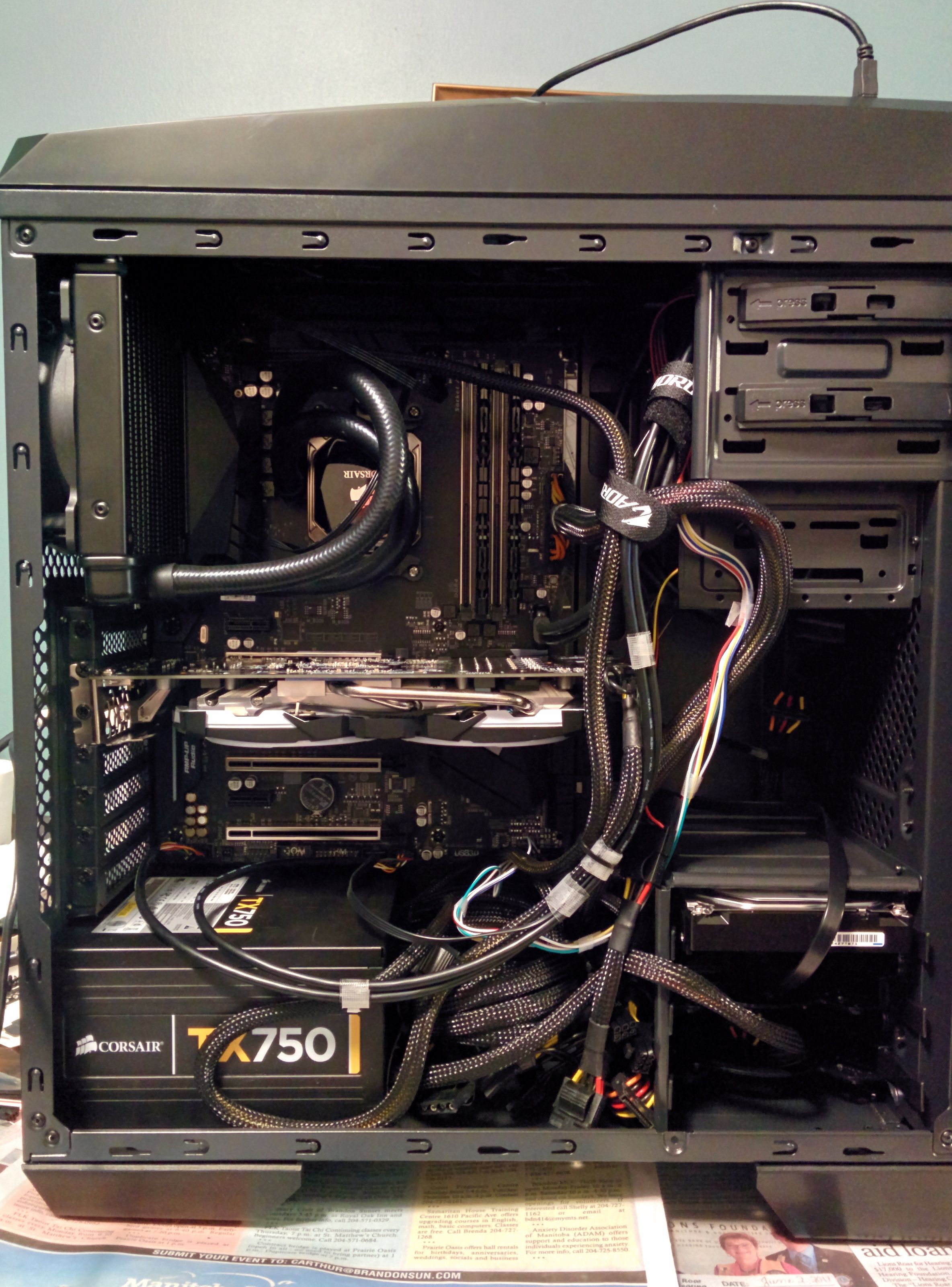 With all the parts now in place I went ahead and powered up the computer.. Much to my surprise it actually turned on! When I'd built my first computer years back I'd messed up on the power leads to the board and when I'd went to turn the bloody thing on not a single thing happened... With this build I was sure to check the manual and properly connect the power and restart leads..
With a beep and the sound of 7 fans spooling up the Black Stallion project came to life.
Next came installing windblows 10 on the rig. Forgetting to have ordered a CD-ROM drive I ran down to the local best-buy shop and picked up a DVD burner for like $40 brand new.. I can remember the last DVD Burner I'd put into a system costed about 10x that! Damn technology is getting affordable! Once I got windows installed I booted it up.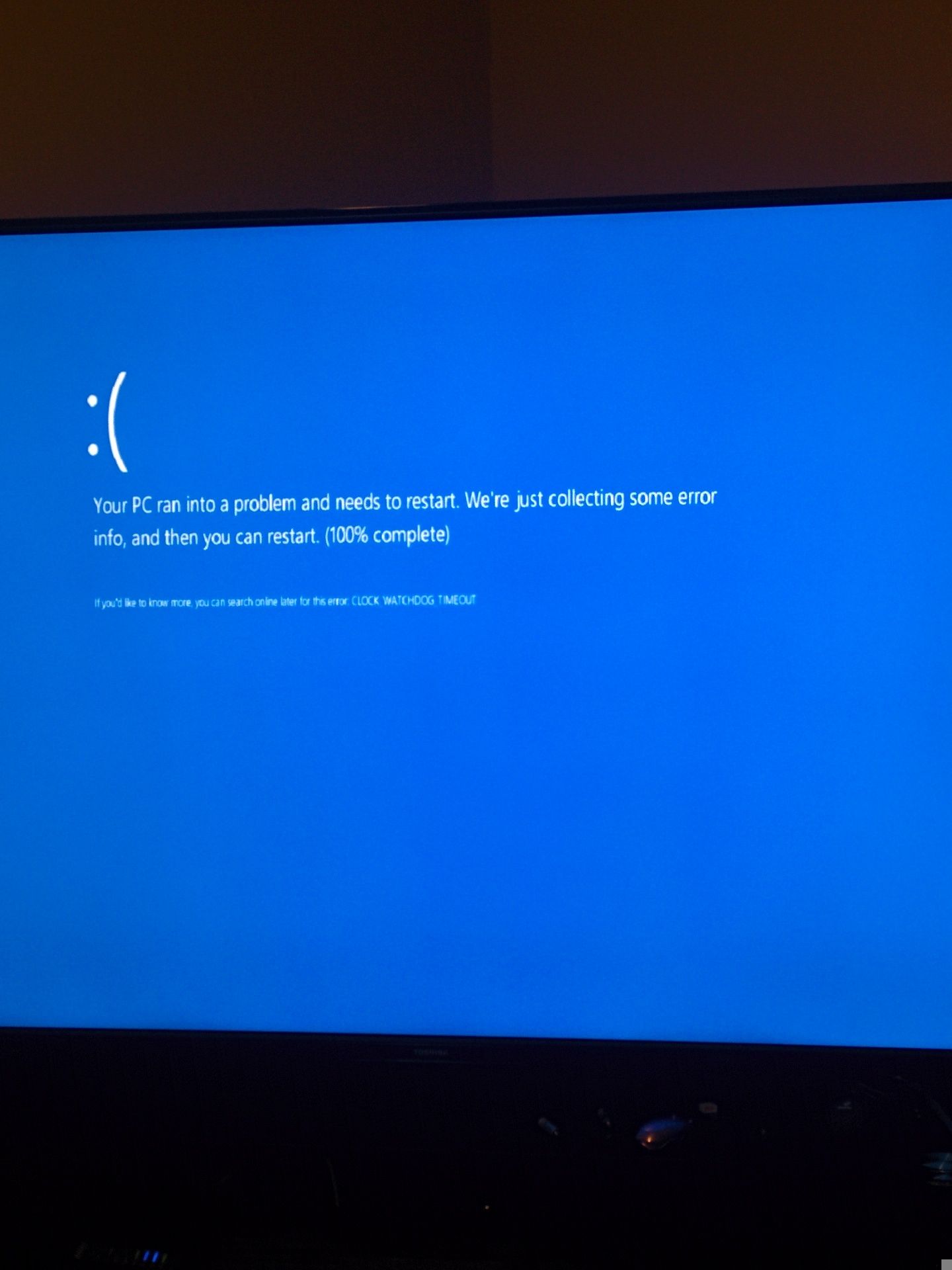 FFS! Initially the system was about as stable as nitroglycerin in a blender.. Ended up having to run a beta BIOS version from Gigabyte and upgrading to the most current version of Windblows 10 in order to get the thing to run for more than 10 minutes. It took almost an entire week of updating BIOS, Drivers, Windows and tweaking voltage and RAM settings to get the machine to a stable state. Turns out the c-state power control on windows absolutely buggers up the new RYZEN 7 processors and I had to shut off nearly all power management on the system to get it to properly run... Oh well. Who needs to save electricity right?
Ended up having to completely modify the voltage settings and manually input all RAM timings in order to get things working properly. While a massive pain in the ass almost certainly caused by my motherboard I ended up learning a very valueable lesson: ALWAYS research your components and see what the internet is saying about them.. Had I spent even 1 more hour researching the Gigabyte K5 gaming board that caused me so much grief I'd spent the extra $70 and got a board capable out of the box of running my RAM at it's rated 3200mhz rate.
Benchmarks and Whatnot
When I fianally got the system stabalized and passing the stress tests via Pime95 / Aida64 it was time to see what sort of benchmarks I could pull. Ended up settling for a 3.6GHz CPU speed and a 3200Mhz FSB RAM speed. The Ryzen 7 1800x is capable of core speeds > 4.1 GHz with adequate cooling however I was happy just to have the machine stable. Perhaps later I'll see if I can get that extra 0.5GHz per core via overclocking but for now it's fine like it is..!
With the Gskill Flare X RAM running at 3200Mhz this system runs about 16% faster in benchmarks compared to the CPU-Z 1800x reference benchmark as viewed below: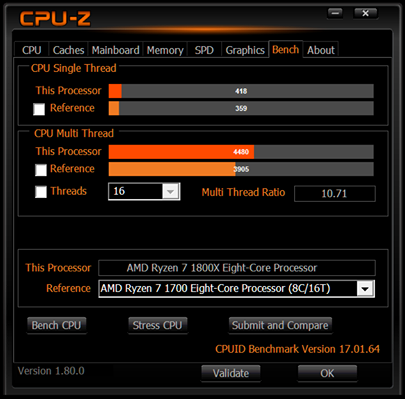 Overall I'm happy with the way this system runs and can't complain about the speed at which it runs. Later I found out that my RAM isn't even on the QVL sheet for the motherboard I'm using so I'm happy I was able to get it to run stable regardless of that. Performance on this rig is comparable to an Intel rig costing well over $4000.. Which isn't bad considering all and all this build costed me $2000 CAD to put together (not including the countless hours spent getting it stable). This awesome new workstation was 100% paid for by STEEM earnings. There is no limit to how much you can improve your current life situation by applying yourself, striving to reach your potential and ultimately believing in yourself while supporting those around you. Have a great weekend everyone!
---