It's been a smooth ~5 month run without a single hiccup and 0 missed blocks. My node has been supporting the Steem blockchain without any issues. Hence I felt it's good to make an update about why my node is down for about 2 days now.
The unexpected emergency with the blockchain freezing did throw everyone off. I've missed a total of only 3 blocks in the process. I try to ensure my witness doesn't miss any blocks but it wasn't in my hands this time. But i think it's a reasonably acceptable number.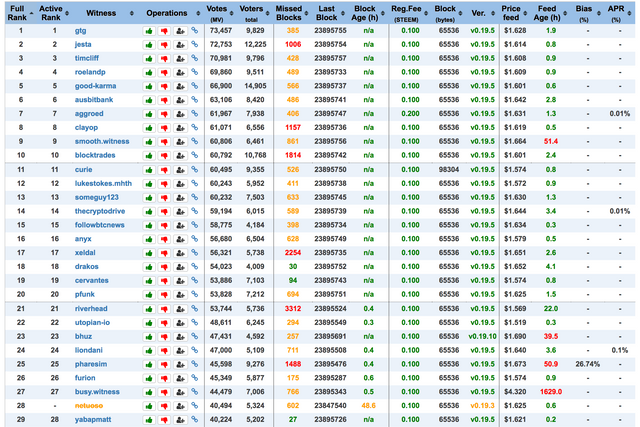 I'm updating my witness to v0.19.5. However during my update Steemd crashed twice during replay. With some guidance on troubleshooting and debugging, I've sorted out the primary reason for the replay not going through fully. Replay takes half a day and is a slow process!
However, there was another issue with the second replay which is also nearly sorted out now. I will begin replay once the log is downloaded and get it signing blocks once again after that. But as you can tell, a lot of time was wasted in the process.
In the past few months of running, my witness has never failed even once. I've never compromised on the quality of hardware needed to run it either.
My backup server wasn't utilised because my primary node worked so flawlessly. My seed node ran fine but it was not listed in the official list at the time. It will be included in the update to the seed node list according to @timcliff's recent update.
But now that the blockchain is bloated to 125+ GB, I have to upgrade the SSDs on my backup and seed node. I've put in the request to my hosting providers and as soon I have my upgraded hardware I will finish the task.
Currently, I'm running 64GB of RAM on my primary node with 2x500GB SSDs. 32 GB of RAM and 2x120 GB SSDs on my backup and seed nodes respectively. But with this update and increased size of the blockchain I will upgrade the hardware of my backup and seed node in this maintenance to a better configuration.
I'm prepared to scale the dedicated servers to whatever is needed to support the blockchain efficiently and effectively in the future.
You can find all the info and more about my witness campaign in this post here
Soon I'll have all my nodes up and running as flawlessly as it has in the past and continue supporting the Steem blockchain as best as possible.
Thank you for your support, patience and trust in my witness supporting our blockchain.
---
If you like my work kindly resteem it to your friends. You may also continue reading my recent posts which might interest you:
---