[WHISKY REVIEW #46] A Bold And Affordable Highlander 🥃
I thought I'd try another bottle from this little (in comparison with the surrounding ones) distillery just east of Speyside in the Highland region. When I read "Founders Reserve" (or Major's reserve as on Glen Grant) on a bottle, I usually get a little hesitant due to not so pleasant past experiences. It's often cheap and very young whisky best used for drink mixing. But since we're talking about a true artisan distillery that I've been impressed by many times, I thought that I'd dip my taste buds and see what's going on. The fact that it's bottled at 48% is another promising signal.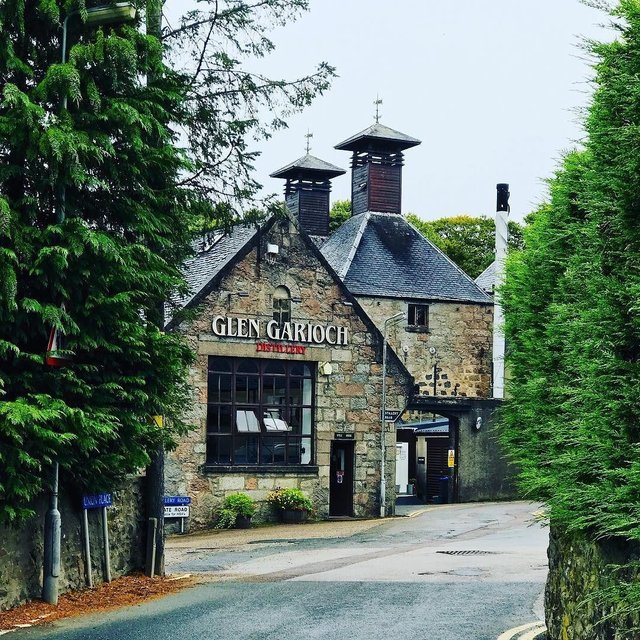 With more than 200 years of history, the Glen Garioch distillery is one of the oldest whisky producers, not only in the Scottish Highlands, but in all of Scotland. It also happens to be Scotland's easternmost distillery and you can read more about its history in my review of the 12-year-old.
Glen Garioch - Founder's Reserve
ABV: 48%
Age: NAS (No Age Statement)
Distillery: Glen Garioch
Region: Highland
Cask type: Bourbon & Sherry Casks
Price: ~48 USD  / 1L
Colored with E150 (why??) & non-chill filtered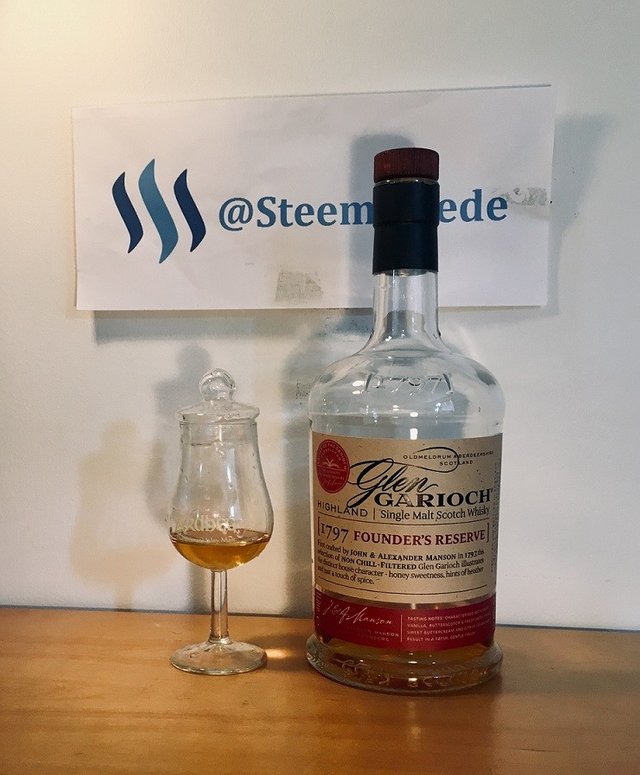 Appearance: Golden.
Nose: Vanilla, honey and quite some wood after a few minutes aeration.
Palate: Wow, this is a good one. Initially we have ginger, sour green apples, grapefruit, salty-sweet butterscotch and honeyd malt, followed by essential oil aromas such as camphor and menthol. There's a hint of chili and pepper as well. Even if it's fruity and sweet I wouldn't call it accessible. The remnants of smoke in the background plays beautifully with the fruit. I'd say this one is somewhere between 8 and 11 years.
Finish: Quite grassy and dry on the tongue. The oak lingers for a surprisingly long time. A hint of bitterness at the back of my mouth.
Conclusion: A seriously impressive effort. A bold, brave and characterful NAS whisky. Sensibly priced at about $46-48 for 1 liter makes the case even stronger. The only objection I have is adding E150 to such a fine product. However, craftsmanship such as this should be rewarded and supported. 86 confident points out of 100.
If you have any whisky related questions don't be afraid of asking! I'll do my best to answer them. Cheers, or as they say in Scotland: Sláinte!
You can find my other whisky reviews here: