When the Tomatin Distillery was founded in 1897, the isolated and idyllic landscape of the Aviemore in a distant corner of northwestern Scotland between the river Spey and Inverness was nearly perfect. But there was one problem: a lack of available manpower. Tomatin Distillery solved the problem by simply building a smaller village for its future staffing. Since then, the distillery has offered its dedicated staff free housing.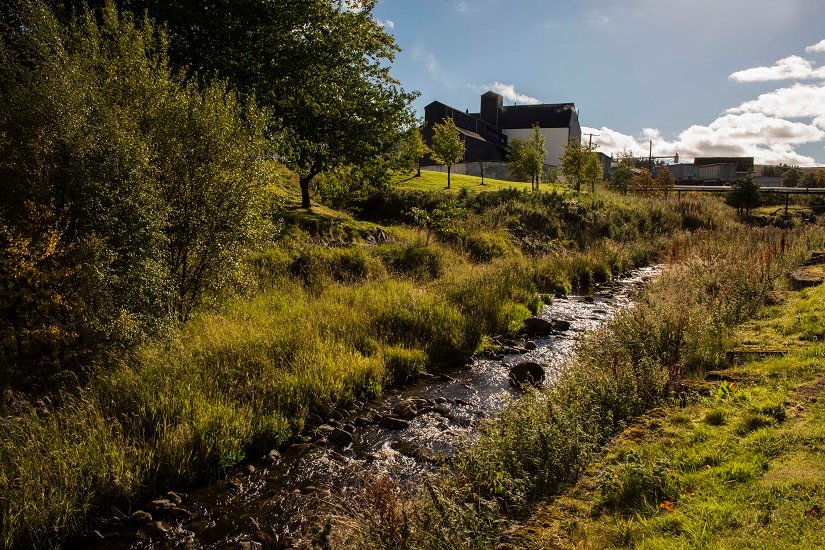 Tomatin gets its soft and clear water from the Allt-na-Frithe springs that are part of the Findhorn river. The water flows through peat and over hard red granite, which is certainly influencing the final product. The barley is bought from Berwick-upon-Tweed, which is then malted and mildly peated in Muir of Ord Maltings since 1974.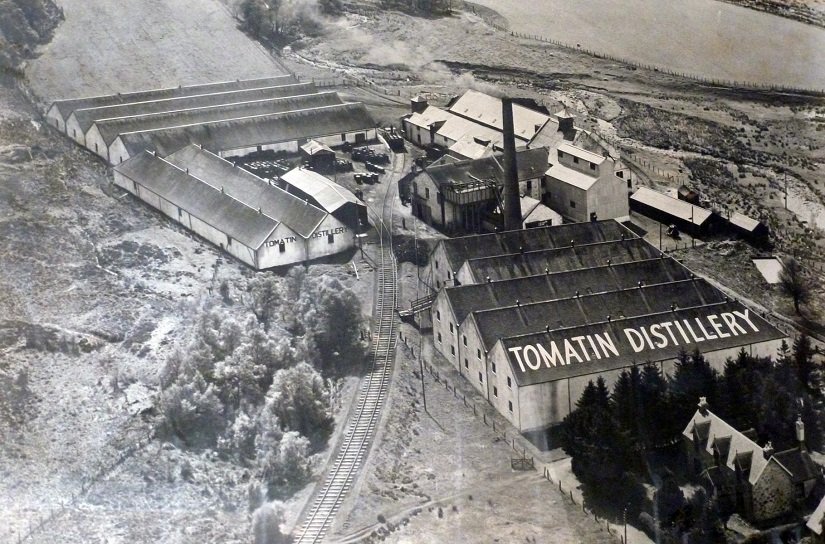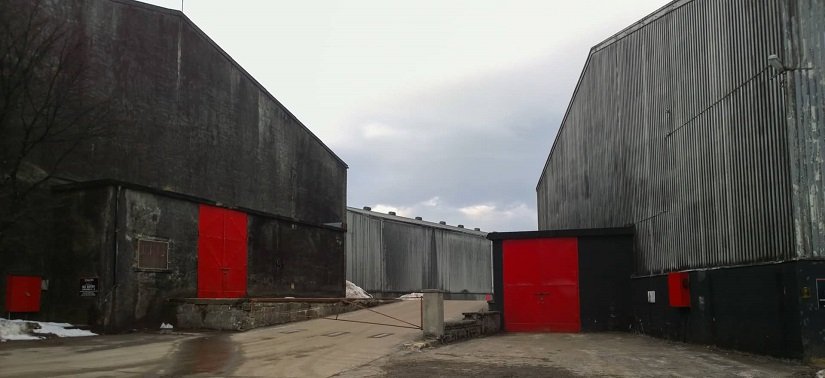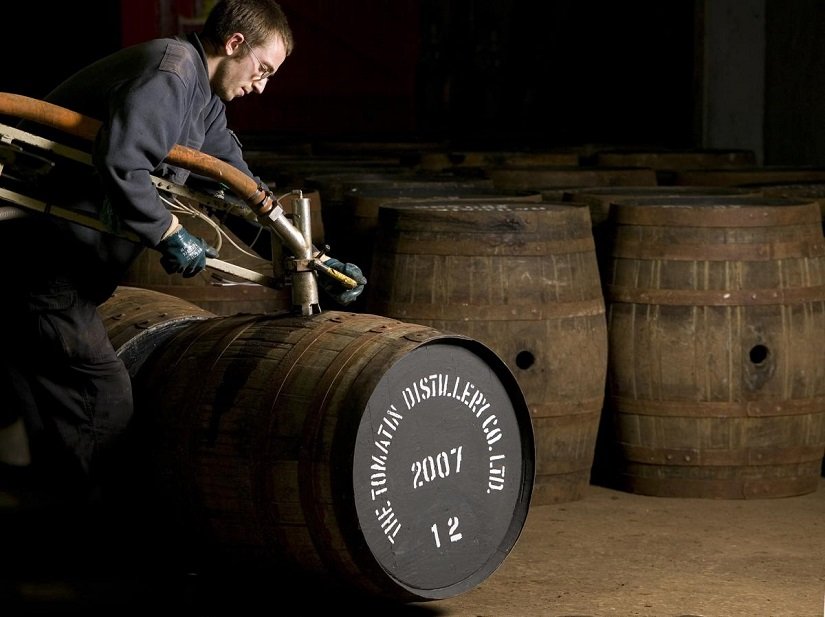 Once upon a time (1975-80), Tomatin was Scotland's largest distillery with no less than 23 stills and a capacity of 12 million liters per year. Today, only 12 stills are left and the annual production lies at around 1.7 million liters. The Japanese owners showed quite little interest for many years to launch single malt from the distillery and instead focused on the blending industry. This has changed in recent years and Tomatin has become a quite esteemed single malt again. The core range is quite large - a 12, 15, 18 and 30 year old, which is additionally supplemented with limited editions of single casks and wood finishes.
Tomatin Cask Strength
ABV: 57.5%
Age: NAS (No Age Statement)
Region: Highland
Cask type:  Bourbon barrels & Sherry casks
Price: ~58 USD  / 0.7L
Natural color & non-chill filtered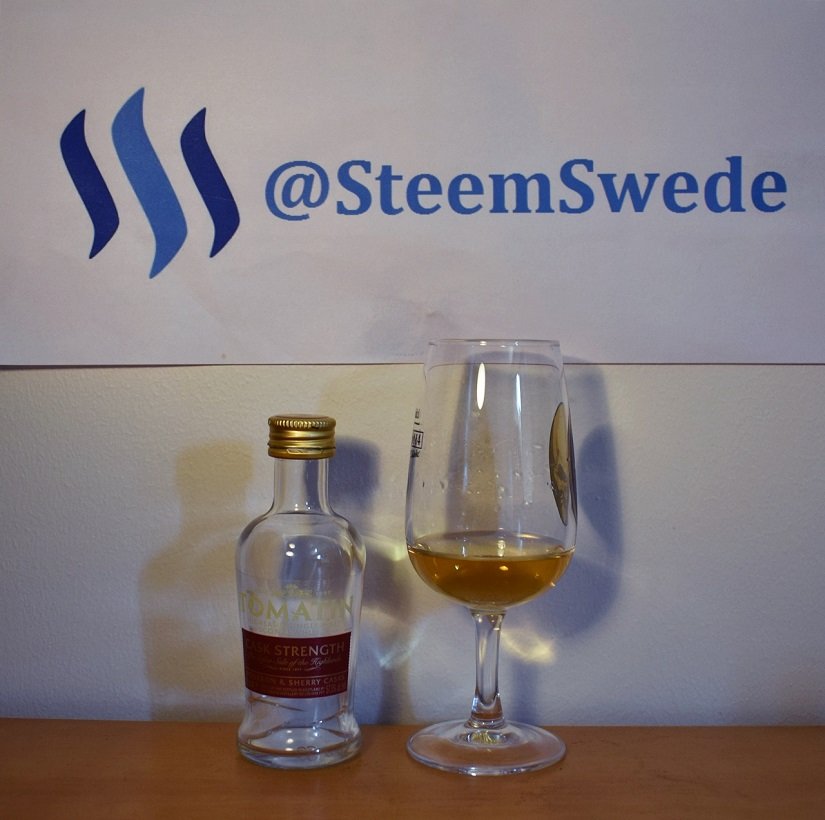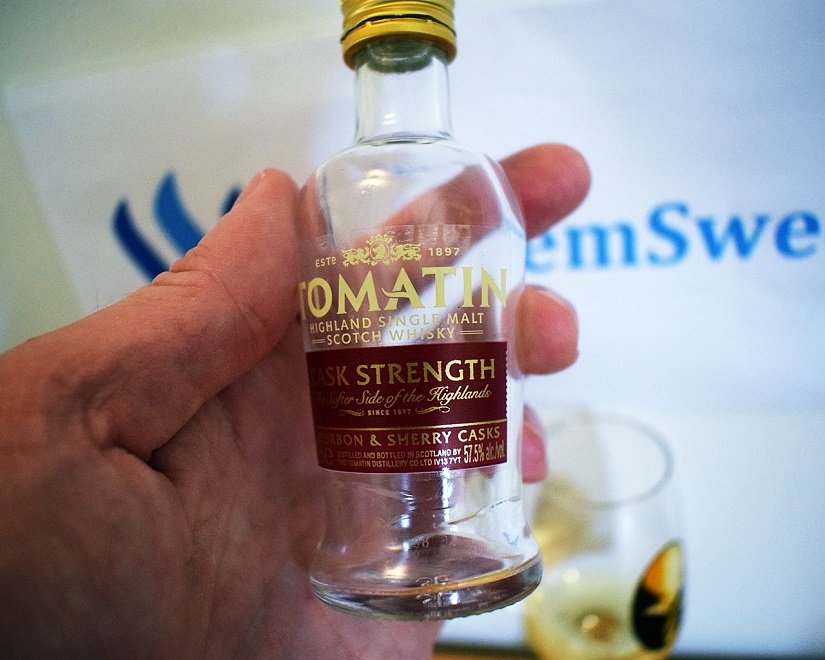 Appearance: Gold.
Nose: Initially sauna wood with toffee and vanilla custard. A very buttery feel on the nose. With a few drops of water, fruits such as lemon and pear arrive. Powerful, fresh and somewhat young.
Palate: There's definitely a fruitiness on the tropical spectrum here and a milkiness that brings to mind pineapple flavored yogurt. Some youthfulness here as well, but it's beautifully concealed by the high fruitiness. It sure needs some water; I'd say up to a teaspoon per 4cl. It's dryer than expected with those kind of tannins that only grape skin can produce (or so I thought) and a quite prominent grappa character. Vanilla and floral notes come forth when you add water. A bit soapy if you add too much water though, so be careful.
Finish: Quite spicy and zesty with a long and lingering sherry sweetness.
Conclusion: I like this stuff! This baby sure has character and is way more intense and complex than the regular 12yo (which I also like). Well-made and "clean" whisky with gently rowdy elements. I'd say a score of 87 points out of 100 is fair.
If you have any whisky related questions don't be afraid of asking! I'll do my best to answer them. Cheers, or as they say in Scotland: Sláinte!