I visited a coastal wetlands park in Ansan. The Korean name of the place is 안산갈대습지공원 which translates to the Ansan Reed Wetland Park. It is on the inland edge of Lake Sihwa which is a coastal sea-water lake.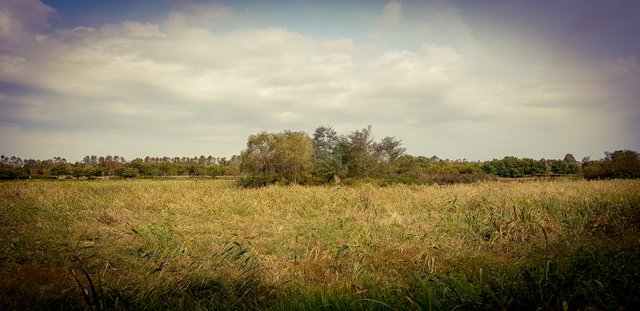 The Importance of Wetlands
Wetlands are very important for water management and wildlife. Some wetlands are only temporary during the rainy season, others are salty and tidal, and others are year-round. They can be very wet and have a lot of ponds or they can be covered in grasses and almost dry enough to walk on.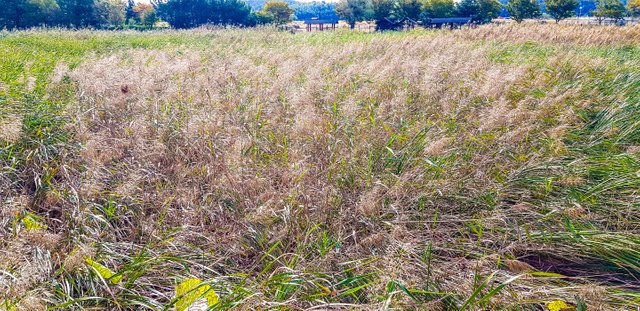 Wetlands are also home to a lot of plants, especially those that love water. Reeds, grasses and lilies are very common.
Birds, amphibians and fish really like wetlands. They also attract small mammals and reptiles.
Asides from being home to planWetlands do a really important job to clean water, absorb CO2 and remove toxins from the soil. Some of the wetland plants are so useful at removing pollutants from the soil, they are intentionally grown near the outlets of sewage treatment plants, irrigation canals and rivers.
Wetlands are Shrinking
Humans need more and more space. Wetlands have nutrient-rich soil, so draining them for farmland has been popular for hundreds of years. Additionally, they are often filled up near cities to make room for expansion since it is easier than moving large hill and mountains or filling in lakes and oceans.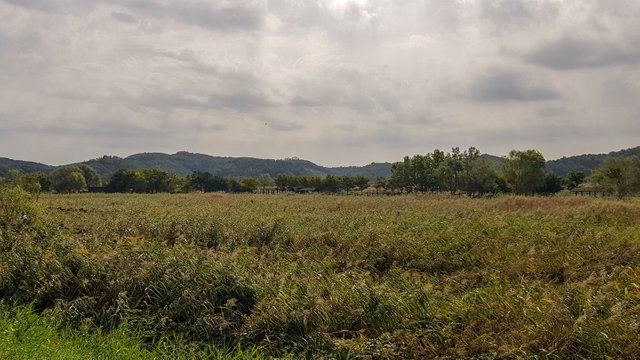 All over the world, this is happening. Especially in really crowded countries in Asia. In Korea, it's most prevalent among all shallow coastlines, especially the Yellow Sea. Korea has added several thousand Km2 of land and the Yellow Sea has become Several thousand Km2 smaller.
Wetlands are also drained so the water can be used for human consumption, in particular for agricultural. When too much water is removed, the balance is thrown off. It's not a reservoir.
Also, some wetlands are just used as a dumping ground. If they fill up, they can be built on. It's really awful when
you think about it. They need our protection.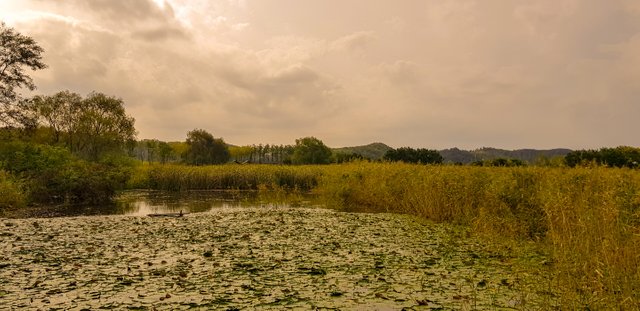 Protecting Wetlands
The best way to protect wetlands is to leave them alone completely. Don't dump stuff in them, don't take the water, don't add dirty water, don't let development encroach on them. It's pretty damn easy when you think about it. All you have to do is absolutely nothing. They've been managing themselves for hundreds of millions of years just fine.
Educating people about the importance of wetlands is a good way to increase calls for the protection of wetlands. As much as I hate to see boardwalks and trails all over the place, it does allow people to learn about the wetlands and experience the beauty of them. Also, it keeps everyone in one place and stops them from roaming free.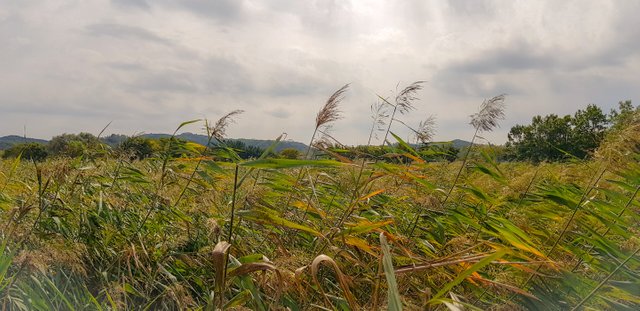 Fortunately, wetlands all over the place are being protected. The Ansan Reed Wetland Park I visited is a good example of a wetland that is being protected. However, with the large new cities going up all around it, the level of protection it is receiving is questionable.
The more wetlands that are protected the better.
Artificial Wetlands
When people think artificial, they tend to think 100% like an ornamental pond or something. Actually, a lot of wetlands are artificial or have some managed aspect to them. By artificial, I mean a place that wouldn't exist without human intervention.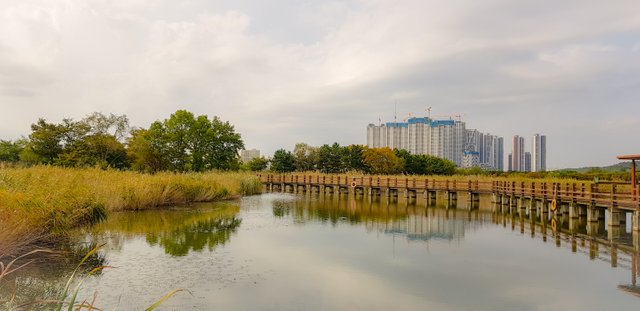 Since the balance of water is key, this is usually what we mean when we say a wetland is artificial. The level of water is completely controlled. Usually, there is a dam and dykes to keep the water levels consistent. It doesn't take long for a wetland to be created after the water levels are established.
Fortunately, humans are really good at doing this. damns, canals and dikes have been built by humans for over one thousand years for agricultural use.
Mostly artificial wetlands are powered entirely by gravity. There may be the odd sluice gate to change water levels, or the odd syphon to move water over small barriers, but generally, there is little to no energy required for management.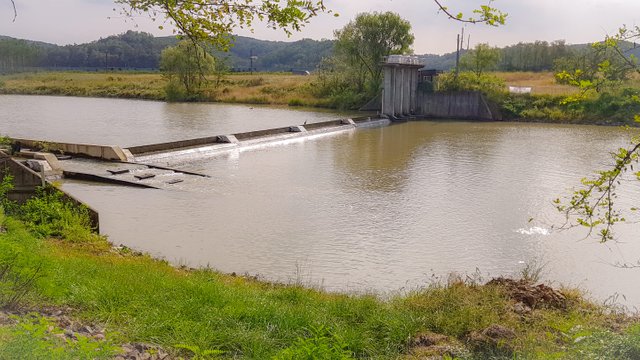 This is the start of Sihwa Lake. Below here it is starting to get salty.
The Ansan Reed Wetland Park is artificial in the sense that without the dike and outlet stream, this place would probably be dried up for most of the year, only flooding during the rainy season.
Lake Siwha
At 56.5km2 lake siwha is quite large. It is on the west coast of Korea on the Yellow Sea. In the early 1990s, a 12km causeway was built along the tidal flats connecting the land at both ends and a few islands. The goal was to make a giant freshwater reservoir for agricultural use and recreation.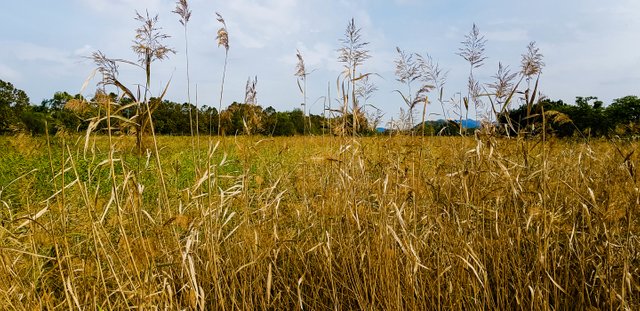 Humans being humans, not to mention the reservoir being built next to a megacity of over 25 million people lead to disaster. The lake became so polluted with agricultural, industrial and human waste that nothing could live in it besides toxic bacteria and algae. Clean up was necessary. A lot of the coast of the lake that was farmland was turned into wetlands, this is how the Ansan Reed Wetland Park was made.
Also, it was decided that it would be impossible to create a healthy freshwater lake, so they decided to make it a saltwater lake.
They keep the gates closed when the tide is changing, but open during high tide. At low tide, they dump out the water and use it to generate 254MW of renewable electricity. It's called the Sihwa Lake Tidal Power Station.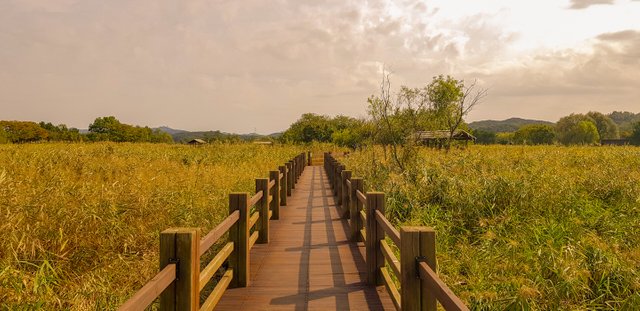 Boardwalks look nice and allow us a unique view, but it also brings tourists and doesn't belong here.
There are also windmills along the dike and some areas are covered in solar panels. It's now a green energy haven. But when you think about it, they did completely mess up a few hundred square kilometres of nature to make this 'green energy' ecosystem.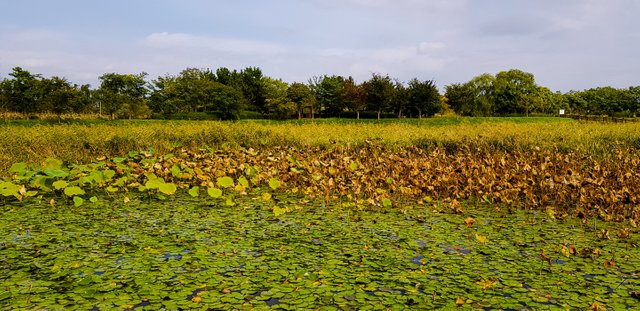 Tidal Flats Potential.
All these places are built along what are naturally tidal flats and costal marshlands. There are at least 5 other 50km2+ lakes like Siwha along the west coast of Korea. Asan, Bunam, Saemangeum, Yeongsan, Yeongam and Geumho. Some of them are very large. There are also a few estuaries like the Geum River that are used for this purpose as well. Further, there are several more large rivers and channels that can be damned up and more coastal islands that can easily be connected.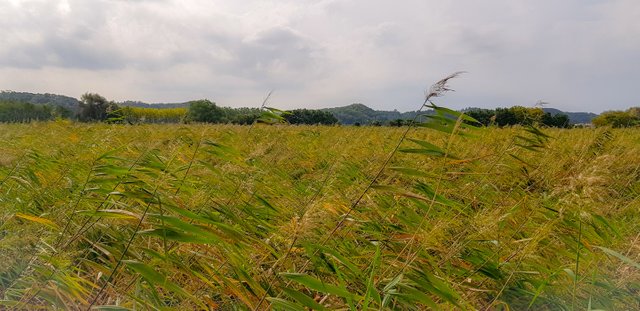 Most are still saltwater, a lot of them are being filled in and turned into cities, or land, still others are still trying to become freshwater lakes. It's not easy.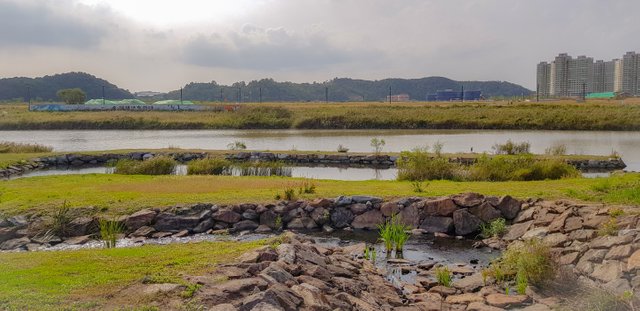 This is where the water leaves the wetlands. Airation happens and algae and bacteria grow om the rocks.
Tidal flats can easily be walled up to make vast reservoirs and provide 'green energy'. Personally, I think just building a few clean coal power stations and leaving the places natural, rather than draining and damning them and covering them with soal panels to generate a few hundred MW would be better for the environment. But hey, misleading green energy propaganda works.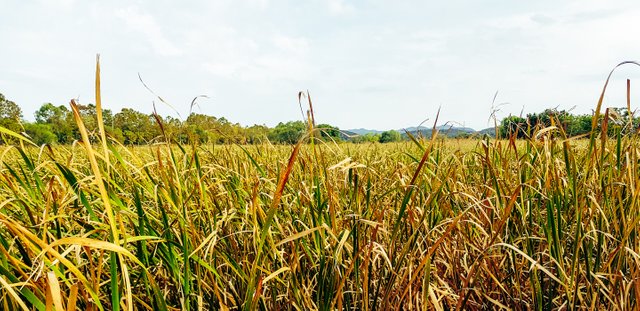 Saemangeum
At nearly 400km2, saemangeum is the largest coastal project in Korea. Don't worry, larger are planned. I want to bring this up because it is in the news a lot and in my opinion a complete environmental disaster.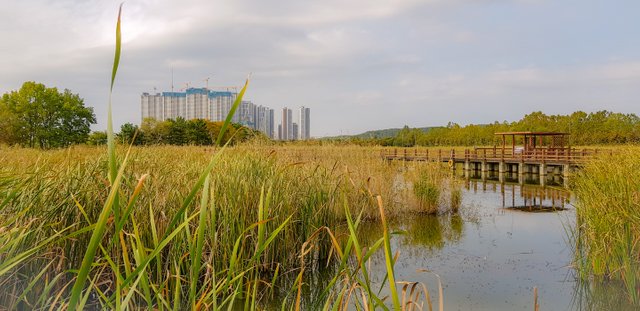 As you can see they are starting to surround the wetlands with nice new apartments. These don't belong here. No one asks nature before sharing with them. The wetlands are better off on their own.
Originally the government wanted to build a freshwater lake, golf courses, industry and houses and cities on top. Now they have turned it into a saltwater lake and are building tidal power generation. They want to build farmland and the largest floating solar farm in the country on top. Wow, 1000MW total on a sunny day at low tide when the station is running. That's like 1 decent sized coal powerplant. I'm not sure if a 400km2 forest could make up for the carbon difference, but I assume when you factor in all the construction required to make a 400km2 green energy project and the giant 'green' scar on the plant, you are probably better off with coal (gas and nuclear would be even better).
My Thoughts on Green Energy
I am starting to get disillusioned with 'eco-parks' and 'green energy', it's easy to support if you just consider the carbon footprint of the actual energy production. Yeah, sure solar energy and reservoirs just magically appear.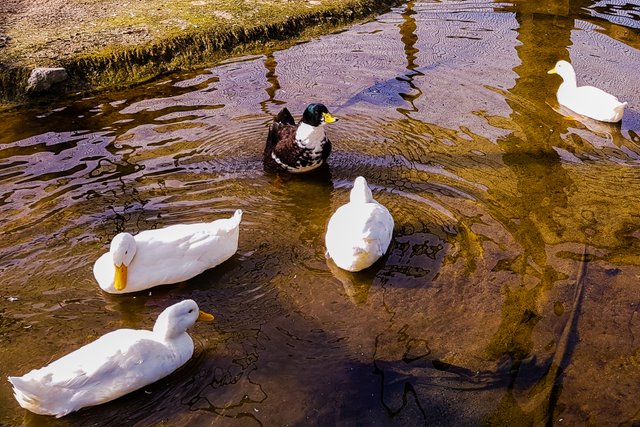 The ducks were in a pen. These look like farm animals.
When you consider all factors at all stages, and not just carbon output while energy is being produced things change quickly. Initial production, maintenance and lifespan of solar panels isn't that good. The amount of land required for a lot of this green energy stuff is crazy too. It's can't just be built in the arctic because there is no sunlight and it can't be built in the middle of the ocean because it would get destroy and is difficult to maintain.
However, we can't keep covering up 'marginal' land either.
A balance needs to happen. People need to conserve energy in general.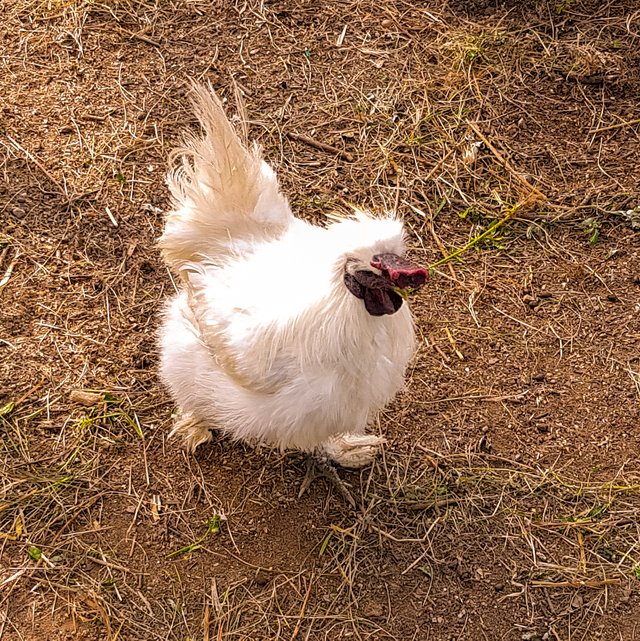 This weird looking chicken was in a pen by the visitors center. I didn't go in the visitors center.

I prefer the reeds and wetlands. As mentioned if you want to protect the environment, do nothing stay away, it will fix itself. Just stop. Even places that suffered nuclear contamination and toxic waste dumping managed that.
Nature can do its thing and doesn't really need our help. Humanity needs to leave nature alone.