Wednesday Walk with a touch of yellow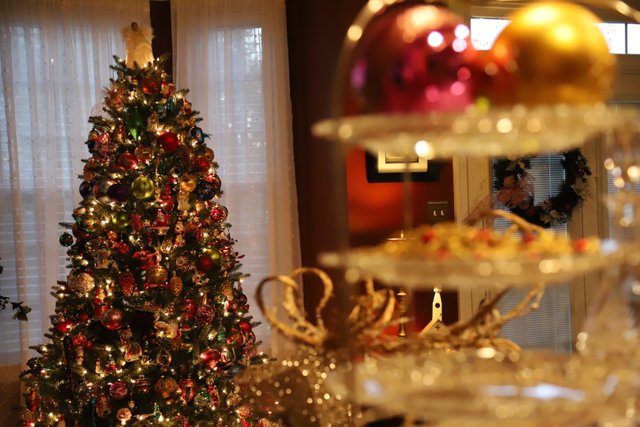 It is always and forever a pleasure to spend time with some of my favorite people as we share with our #WednesdayWalk with @Tattoodjay. I am standing in the kitchen looking at the smallest of the trees that were decorated this weekend. The one in the living room is taking a little more effort, but, I don't want to rush this most beautiful holiday to come.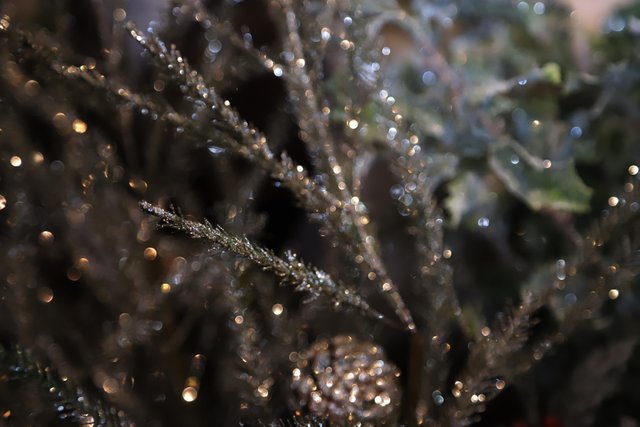 I digress. I was waiting until it got a little more light to stroll through the neighborhood. This is what I saw earlier when I looked out the window. Sparkly and some glitter! It is on the porch and I was hoping it wouldn't blow it away this morning. Well, I can see that it is still here and it seems as if everyone put up their outside decorations. Can we get up close and personal to see what they look like?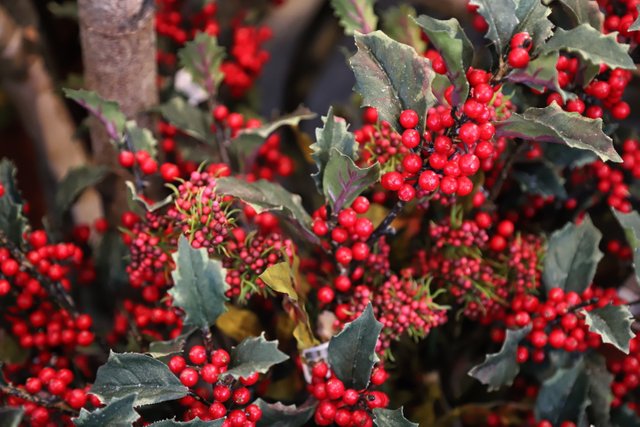 It is always a pleasure to walk around the neighborhood. I took a short sprint to get warmed up, now let's walk a bit. Everyone here is into decorating. We have an unspoken challenge between us to see who has the best decorated (although overdecorated can count against you! LOL) house. People really do a nice job. This guy took the string of holly and berries and worked it into his landscape.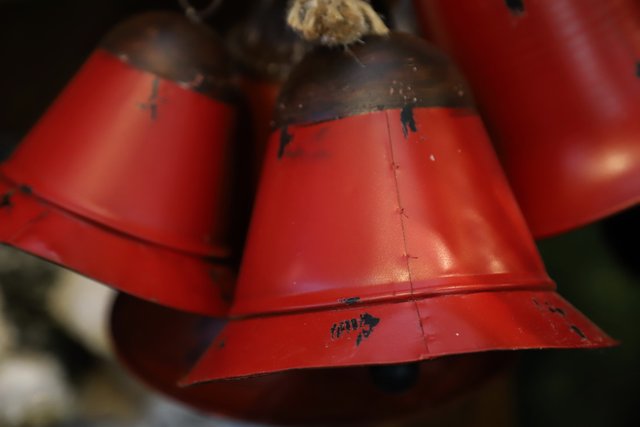 The bells are not real, but, these neighbors play a sound clip of tolling bells. Sounds just like Christmas morning in a village. I close my eyes a moment.
Yes. Very much so.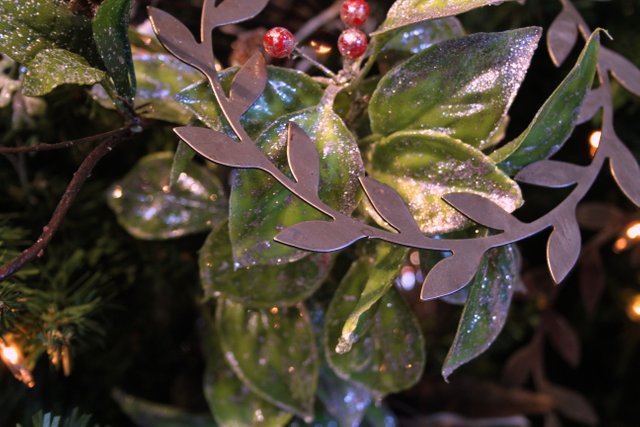 Forgiveness I ask, as these are out of order. I can tell because it is still dark with a sprinkling of light. But, then, I did this walk on the weekend, during the week is impossible unless I went at night. Anyway, I do like the metal vine these people used. I wonder if he made them? They would be a nice touch to my landscape, so I may have to ask him if I can copycat. He lives about five streets away, so I think I am safe.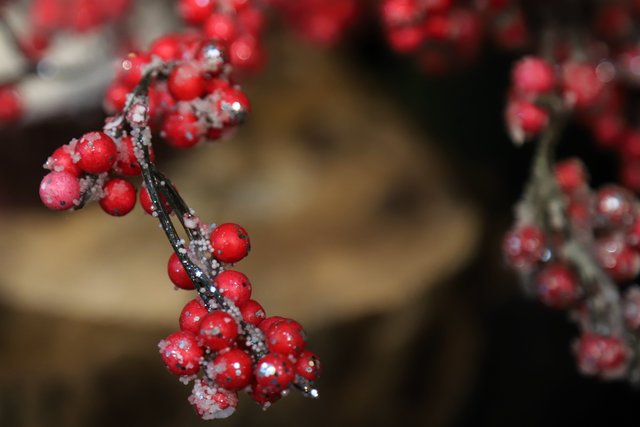 The next few haven't gotten there yet, but, it will be something new to look at the next time I walk this way... of course, there are more berries. I have been counting how many people are using them this year.
EVERYBODY!!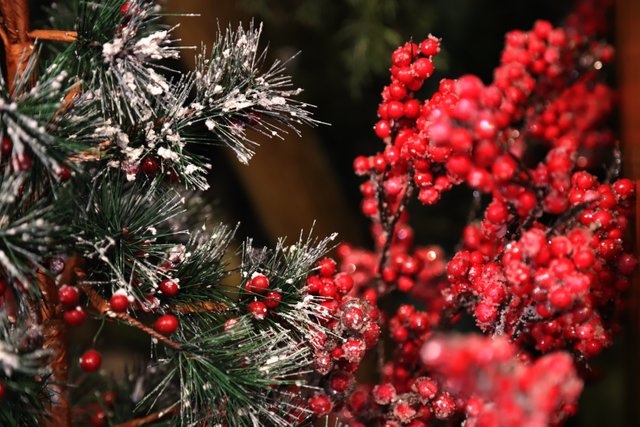 This was at the Community Center in the neighborhood. They used lots of garland and berries. Berries seemed to be the theme this year. The walk is taking me back towards home as it is colder than I am prepared for. :)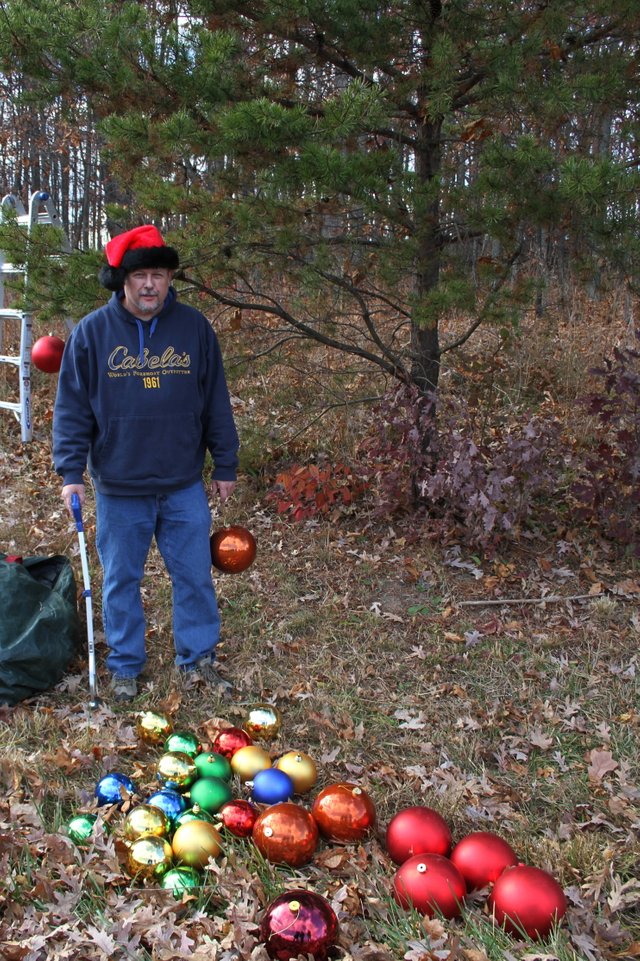 What a nice guy decorating No-Mans-Land over there. It is on the peripheral of the neighborhood. Lots of people go out and decorate these trees.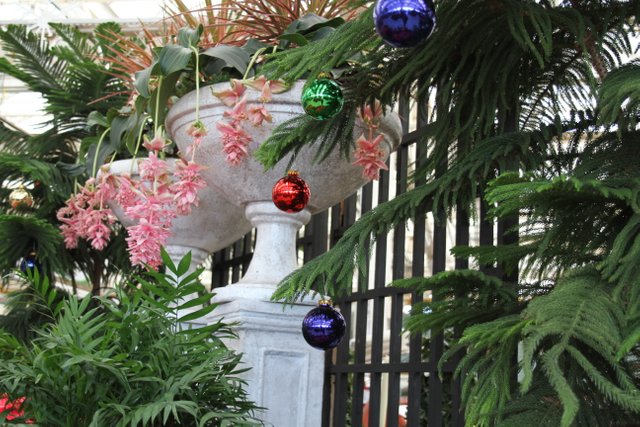 Running the rest of the way home! Meet you there!
Thank you for taking this #WednesdayWalk with me. Have a great day and I want to thank @Tattoodjay for hosting a most wonderful challenge! You can find his post here!
They want to be picked. They yearn to be loved. Shouldn't we all want to be? There must be a flower. Always a flower.
This picture is for #wednesdayyellow #colorchallenge by @kalemandra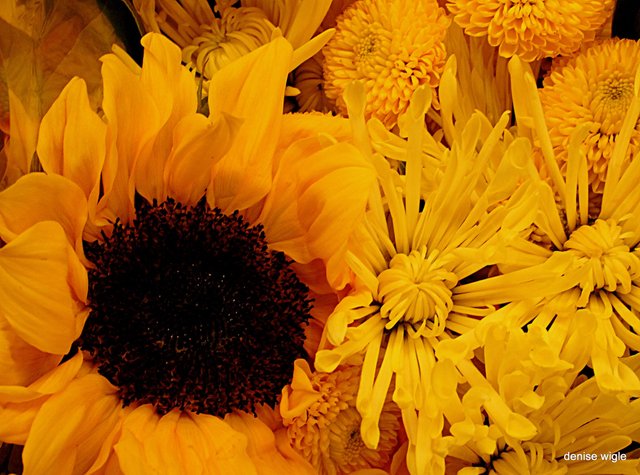 ---
¸.♥´¸.•♥¨) Let the sun shine in on your life
So the joy may touch your soul
(¸.•´♥ (¸.•´ ♥
---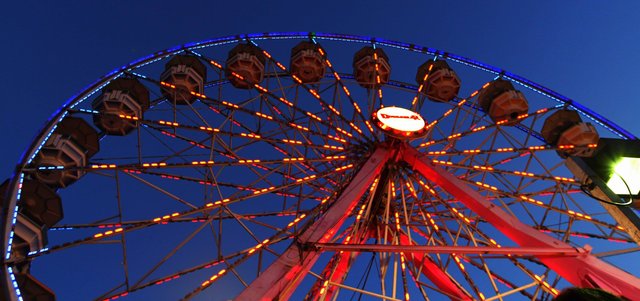 ---
#Steemusa is a growing community of quality-content people from the United States or those living here. Check us out on Discord!
#TheAlliance is an awesome way to grow and discover some quality content. Check us out! Find us on Discord!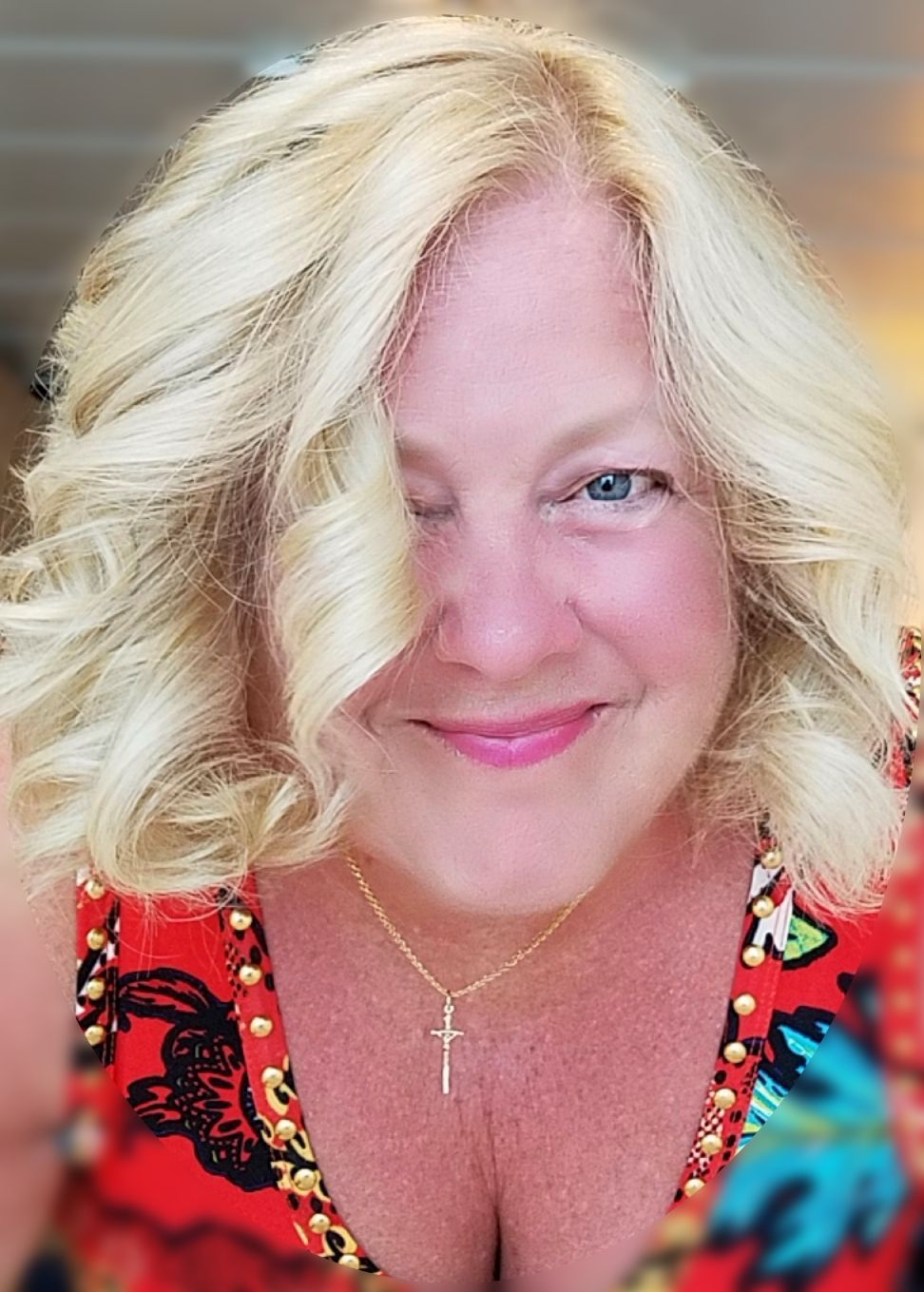 ---
Don't ever forget what a wonderful world we live in, people. Let's hold hands around the globe and make this earth really spin. Some days, it is not as easy to see, so we must try harder to give everyone the proper focus.