Little Cross Mountain is the Place
If you aren't confused at that title, please let me know in the comments what it means. Sam and Erv and I postponed this walk twice due to rain, but finally got out early in the morning to look for Warren. The only Elephant tree known on Little Cross Mountain (It doesn't have a real name, that is what it's called around here)
This is in response to a Challenge by @tattoodjay to take photographs of things on a walk. Things you don't normally see. I really like the challenge and the challenger so here I am again.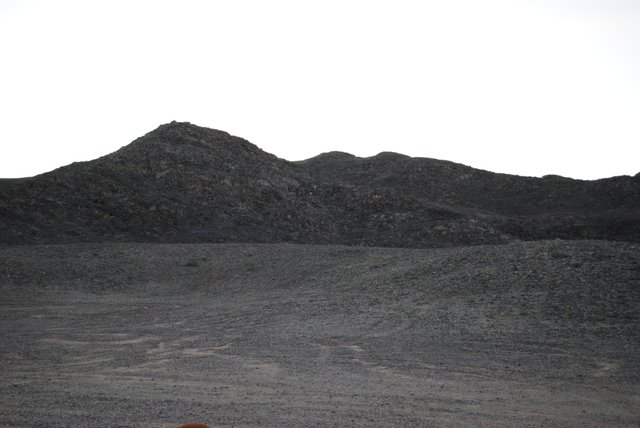 This is where we are headed. As you can see, it's good and light but no where near sun up. Little Cross Mountain is one of a chain of igneous upthrust mountains north and east of Yuma. This is actually one of the more accessible peaks and the whole area is full of trails.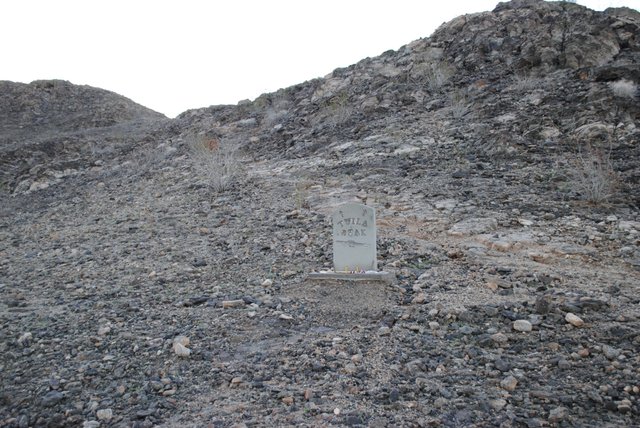 This is one of at least 4 memorials on LCM. I figure the reason is because it is so much more vehicle accessible than any of the others. This monument to Twila is cast concrete and near the best, but it still took some serious effort to haul that stone and base here. We are using that trail you can see there.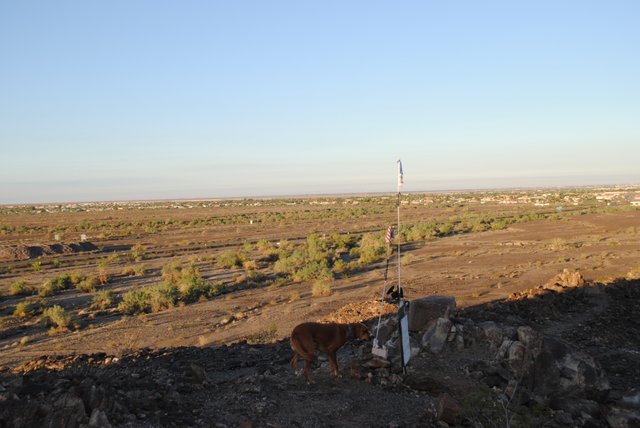 This memorial was to Heath. It's on one of the shoulders of one of the high spots on the way to the top. It features a plaque, and a set stone from someplace else along with flags and plastic flowers and solar powered garden lights. Sam is paying his respects and the 'Foothills Area' that I live in is in the background.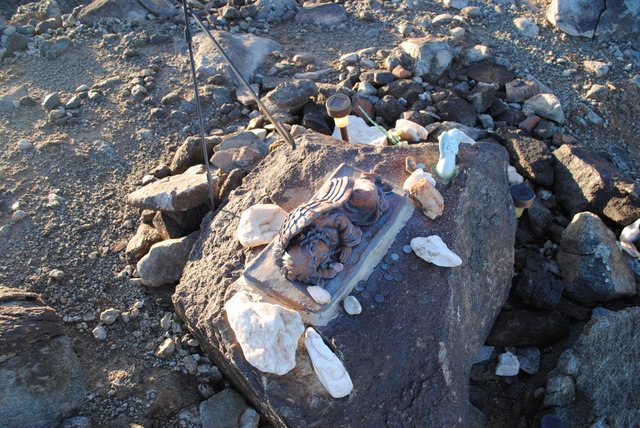 This memorial is much closer to a peak. That reclining Angel is epoxied to the stone and somebody has carried some non native white quartz there. My guess would be that every time they visit they bring a piece of quartz with them. There are also a couple of solar lights here.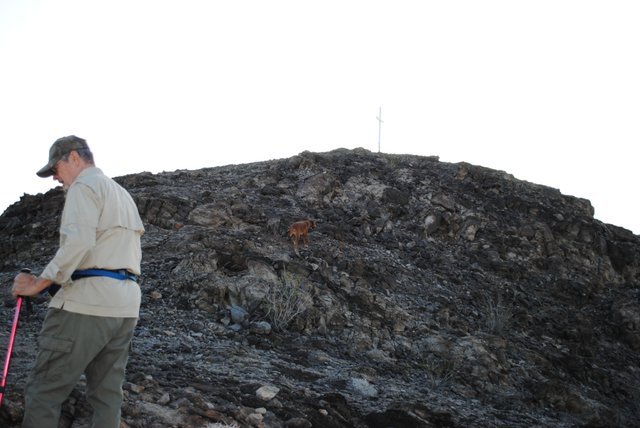 We are approaching the cross. It's not that the cross is little, it is the mountain that is the little part of Little Cross Mountain. It is on the lowest of three peaks here, and took significant effort to haul into position. The cross is made of steel and is set in concrete so not only the cross had to be hauled, the ready mix and water had to be hauled as well.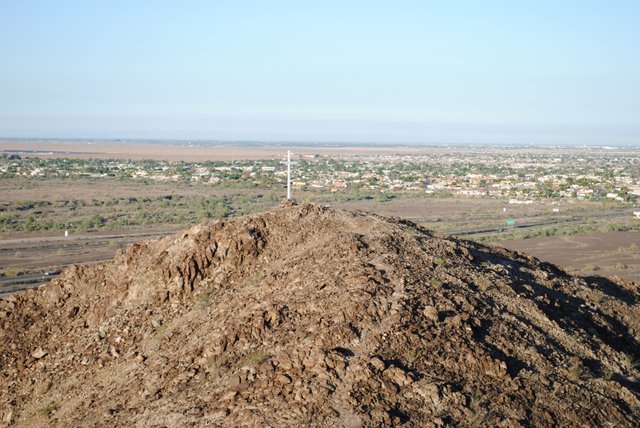 Obviously, we have gone by the cross. It's about 8 feet tall and put there to stay. It looks out over the freeway and the area I live in. This is typical southern Arizona, the houses are all built in one place because the desert doesn't give itself up easily and it is continuously trying to reclaim the areas of human habitation.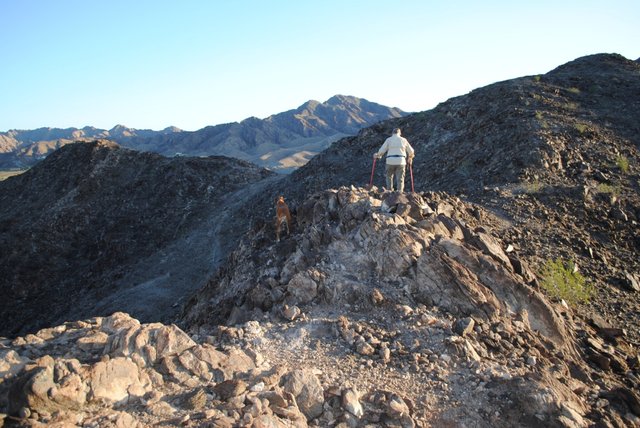 This is headed up the spine of LCM from the second highest peak to the highest. The trail is clear, but not improved. If you look just to the left of Erv you can see Sam making his own way. He can provide comedic relief on some hikes.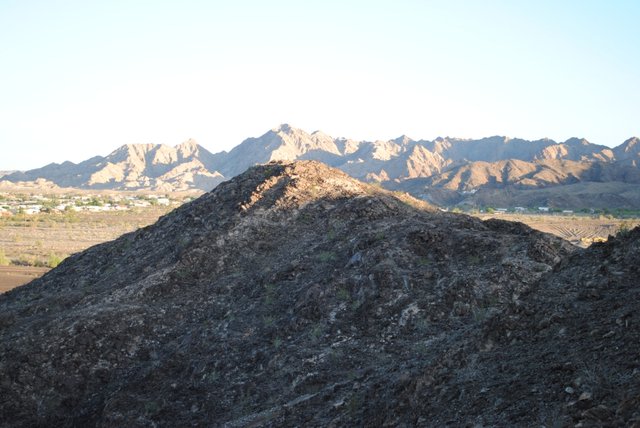 This is the highest point on LCM. From there on it is mostly down. Where we will commence our search for Warren, the only Elephant Tree known to be on LCM. Named by a mutual friend of ours it leaves room for finding another specimen. If there is a second one it will be named Zevon.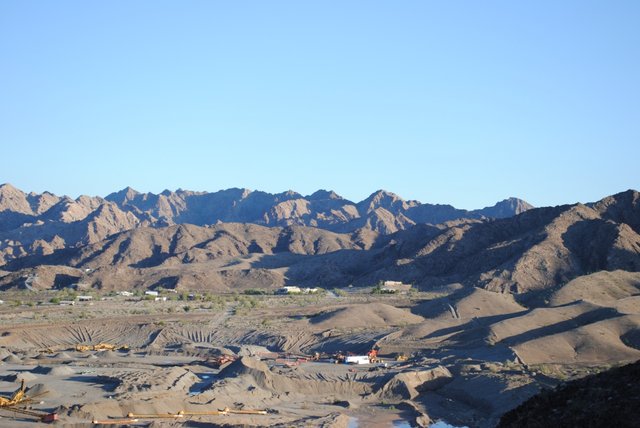 This is taken from the highest point on LCM. That is where we really want to be, those folded canyons off to the North is where there is a concentration of Elephant trees. Not that there are many, you understand, but you don't have to hike all morning to see one.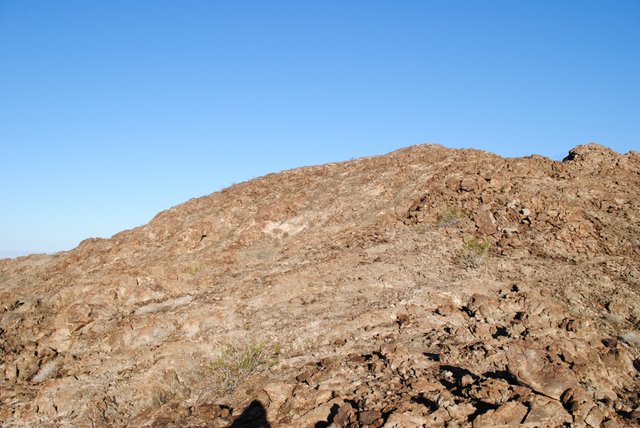 We searched for Warren on the way down the east side of LCM, and in fact never found him. He's in a side canyon, and we obviously walked by it with out seeing him. Sam and I will probably go back and attack the east slope with out going over the spine. When I find him I'll not only photograph but will GPS mark him so we can find him coming down from the top.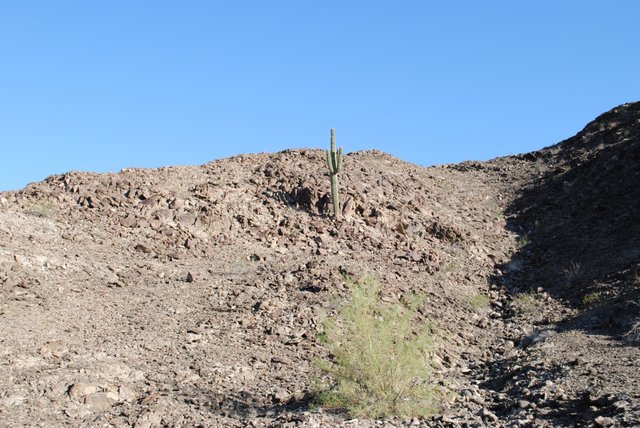 As we were walking out around the south flank of LCM I spotted this lone Saguaro Cactus. It's got well established arms so is probably over 50 years old and is really alone on LCM. We actually saw a family hiking on this relatively flat part of our hike. Grandpa, Mom, Dad and a three year old girl that was hiking along just fine. Really did my heart good to see them and their involvement with the area.
And this concludes the walk. I will do further posts on the Elephant Trees themselves and the rugged conditions they live in, but this was all about the walk. The #Wednesdaywalk. Thanks for coming along.
All words and photos in this post are mine. For better or worse.

Adsactly is a society for freethinking people. Interested? Click Here to join our Discord channel.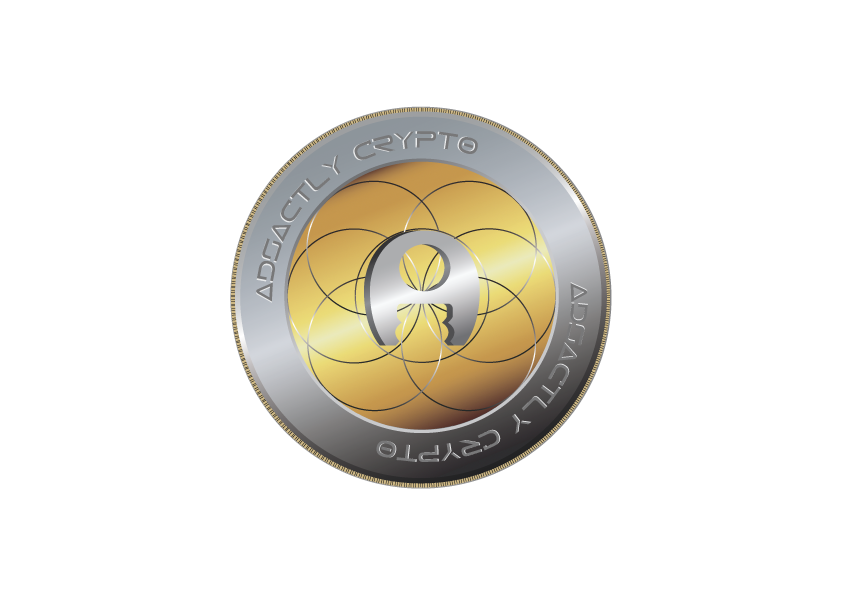 ---
Vote @adsactly-witness for Steem witness!
In the bottom of the page type in: adsactly-witness and select vote.

All small letters and without the @ sign
Or give us a direct vote here
Thank you!
---