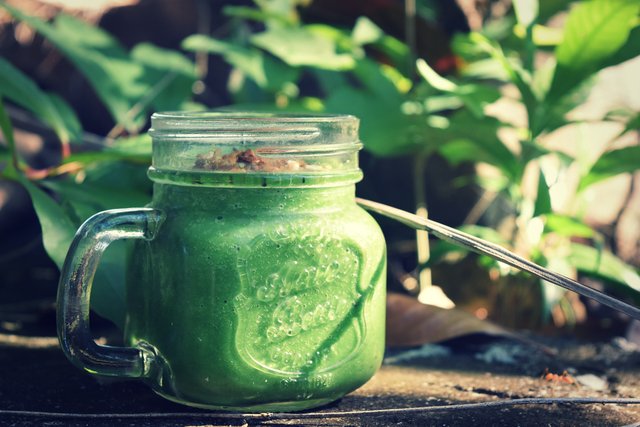 Good morning steemit. Another hot tropical day is upon us and I have to go to the capital to do some shopping and go to the doctor. Though it is only 170 km (105 miles) away, the roads are so bad and bumpy these days that it will take about 4 hours to get there.
And then 4 hours back.... not looking forward to it at all but you know when you are a real foodie when you undertake this journey to stock up on dates, chickpea flour and other yummy goodies we can't find in Kampot.
A doctor visit is also on the list as I do not trust any of the local doctors here. So many horror stories I have heard. Think it is the same as with the pharmacists, one member of the family gets a degree and the whole family plays for pharmacist or doctor.... wrong wrong wrong. But hey that is one of the small prices we have to pay to live in this little paradise.
Tomorrow, however, I have another day off and new goodies... guess where you will find me..... you got that right.... my lovely outdoor kitchen.
Once we decide to embark on a new adventure, an outdoor kitchen is definitely going on my list of things the house must have lol.
Anyway, what are you guys up to today?
I am definitely in need of a super boost before our taxi arrives lol. Hence the spirulina and moringa booster I whizzed up this morning.
Kitty cat is up for a lazy day.... her first hot season....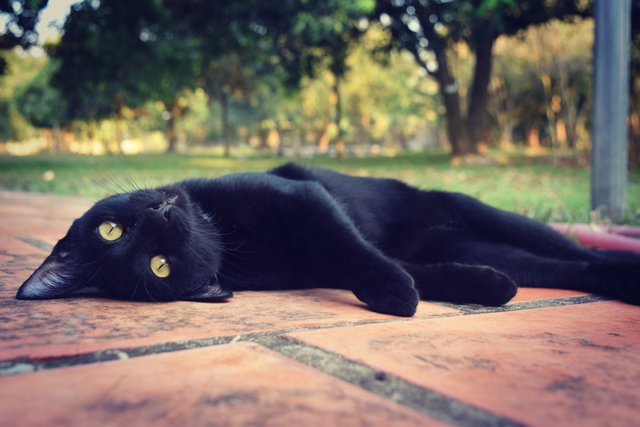 MORINGA SPIRULINA MORNING BOOST 🥑🍍🌿
---
INGREDIENTS
---
Banana
Fresh Moringa leaves (spinach works too)
Pineapple
passionfruit
Spirulina
Avocado
Topping: homemade granola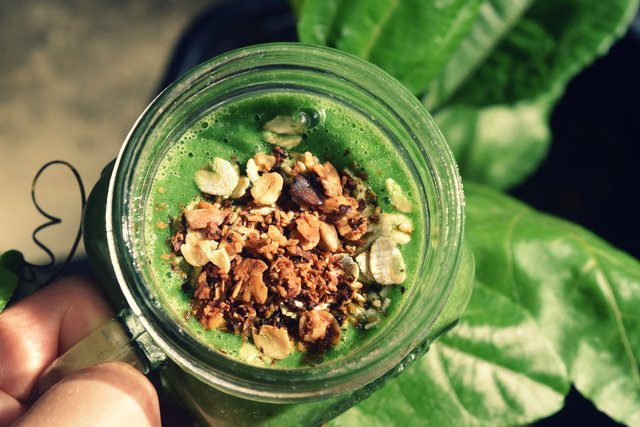 ENJOY ღ ღ ღ
---

FYI: For green smoothie tips, tricks, and recipes, download my FREE GREEN SMOOTHIE EBOOK HERE!
---
ALL CONTENT IS MINE AND ORIGINAL!
PICTURE(s) TAKEN WITH NIKON D5600
---
LET'S CONNECT!
---
Website - Facebook - Google+ - Twitter - Pinterest - YouTube
---
🥑🍓🍆 FIND MORE YUMMY PLANT-BASED CREATIONS BELOW 🥑🍓🍆
---