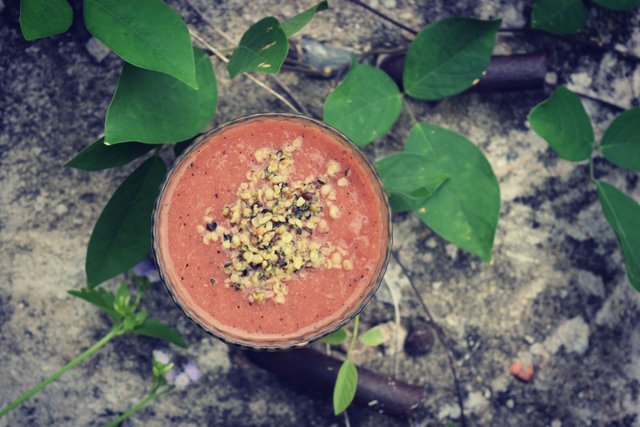 A very hot tropical morning on my side of the world. What a better way than to start this sweaty day with a hydrating watermelon morning drink?
Tomorrow the 3-day Khmer New year will start and it's going to be one big water feast. It's always so much fun. Though our bakery remains open, we close our doors early to enjoy all the fun. The past few days have been so hot so all the water that will be thrown around will be a cooling welcome.
Today I am gearing up and going to buy my water gun to join all the fun.
What are you guys up to?
ACAI AVOCADO WATERMELON MORNING BLISS ღ ღ ღ
---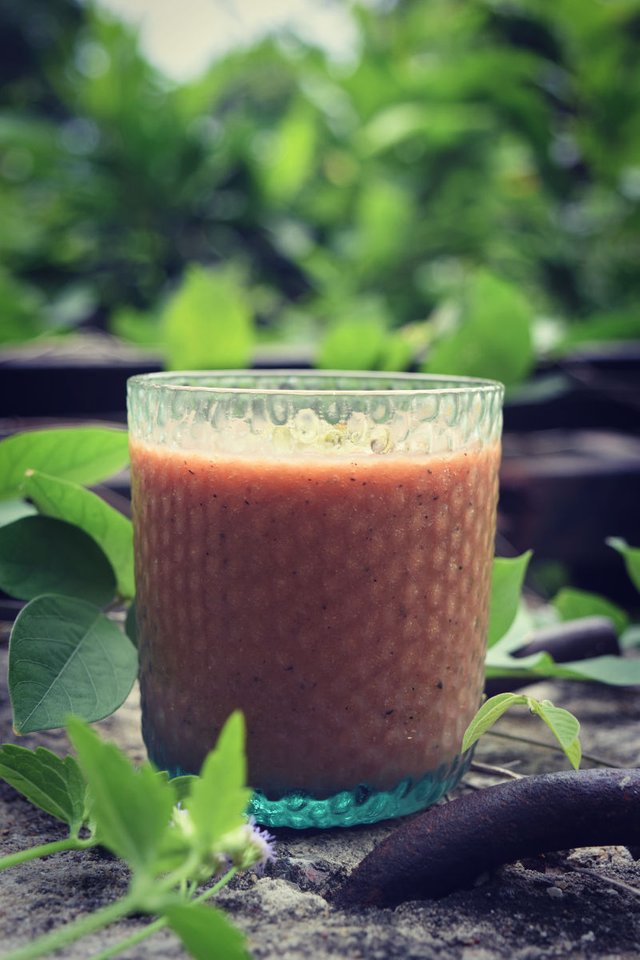 INGREDIENTS (SERVS 2 FOR BREAKFAST)
---
5 cups watermelon (seeded and cubed)
1 avocado
2 cups spinach
2 tbsp chia seeds
1-2 tsp lemon zest
Juice of 1 lemon
1/2 cup cultured coconut yogurt
2 tbsp acai powder
2 tbsp hemp hearts (keep some for topping)
Water as needed
FYI: CLICK HERE to get the full tutorial to make cultured coconut yogurt at home.
DIRECTIONS
---
Blend spinach and water in a blender. Blend until smooth. Add all other ingredients and blend again. If you have a high -peed blender you can throw everything in at once. If the smoothie is too thick for you at more water.
Optional: top with superfoods like chia seeds, hemp hearts, or goji berries if you like. I used hemp hearts this time.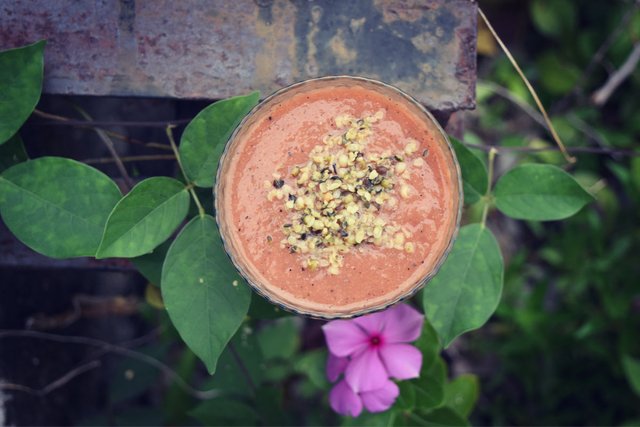 HAPPY BLENDING ღ ღ ღ
---

FYI: For green smoothie tips, tricks, and recipes, download my FREE GREEN SMOOTHIE EBOOK HERE!
---
ALL CONTENT IS MINE AND ORIGINAL!
PICTURE(s) TAKEN WITH NIKON D5600
---
LET'S CONNECT!
---
Website - Facebook - Google+ - Twitter - Pinterest - YouTube
---
🥑🍓🍆 FIND MORE YUMMY PLANT-BASED CREATIONS BELOW 🥑🍓🍆
---