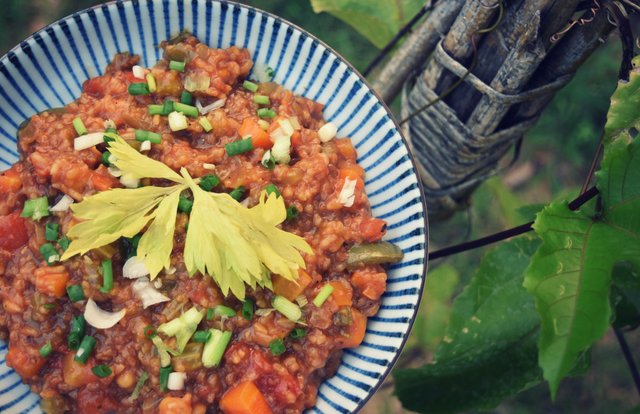 When paella meets risotto you get a yummy combination called jambalaya. You can never have too many one-pot meals in your arsenal, right? One-pan recipes like this are a real timesaver. Perfect weeknight dinner.
As one of the most beloved dishes across Louisiana, jambalaya is usually made with chicken, sausage, and seafood. Nonetheless, this dish tastes absolutely fine without.
It is surprisingly easy to make and fast to make, customizable with your favorite flavors and protein sources. I used chickpeas instead of meat and seafood as my protein source.
ONE-POT COMFORT FOOD | VEGAN SPICED JAMBALAYA
---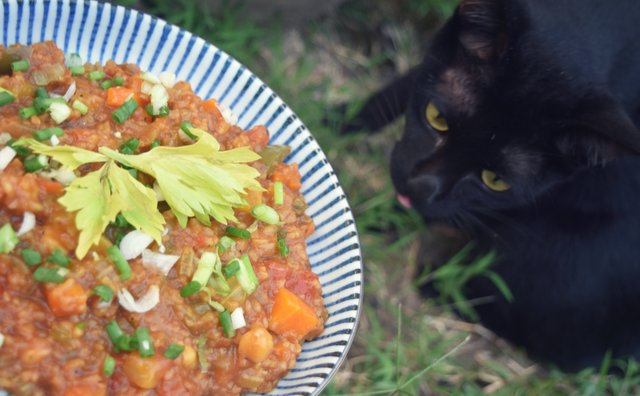 INGREDIENTS (SERVES 4)
---
1/2 cup onion, chopped
2-3 cloves of garlic, minced
1 cup bell pepper, chopped
1 cup carrot, chopped
1 cup celery, chopped
2 jalapenos, chopped
1 cup cooked chickpeas
1.5 cup uncooked rice
4 cups tomatoes, chopped
4 cups water
A drizzle of vegan Worcestershire sauce
Fresh chopped chives (garnish)
Herb mix
---
1 T Korean chili powder
1 T dried oregano
1 T onion powder
1/2 t smoked paprika powder
1/2 t dried thyme
1/2 t cumin powder
DIRECTIONS
---
Heat cooking oil over medium heat. Saute onion for a few minutes, then add garlic and bell pepper. Cook, stirring for 1 to 2 minutes before adding the carrots, celery, jalapenos, and herb mix.
Stir in the tomatoes, rice, water, Worcestershire sauce, salt, and pepper. Stir well and cook covered for 20-40 minutes. The water should be fully absorbed by the rice. Cooking time depends on the type of rice you used. Stir regularly and add more water if needed.
Last few minutes of cooking add the chickpeas and cook until heated through.
Spoon to a bowl or plate and garnish with fresh chives.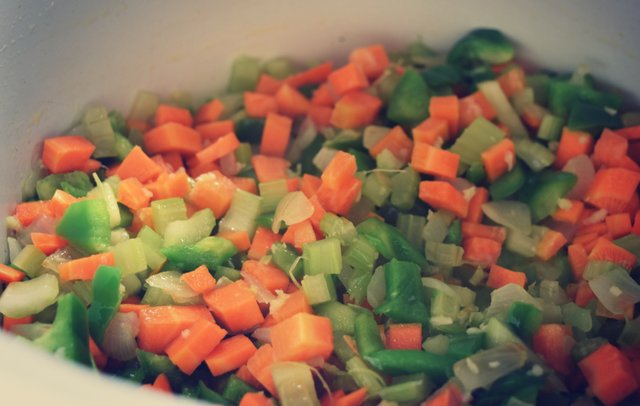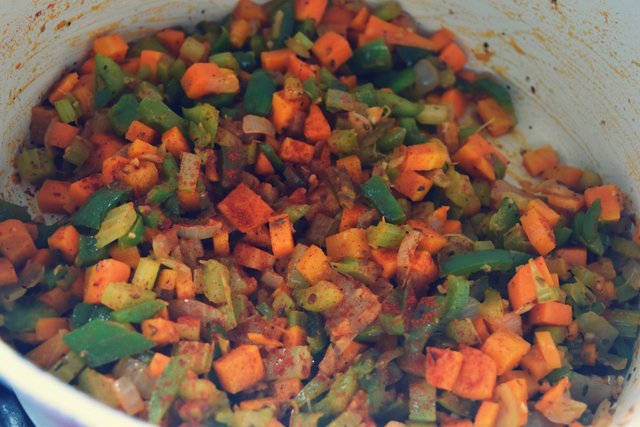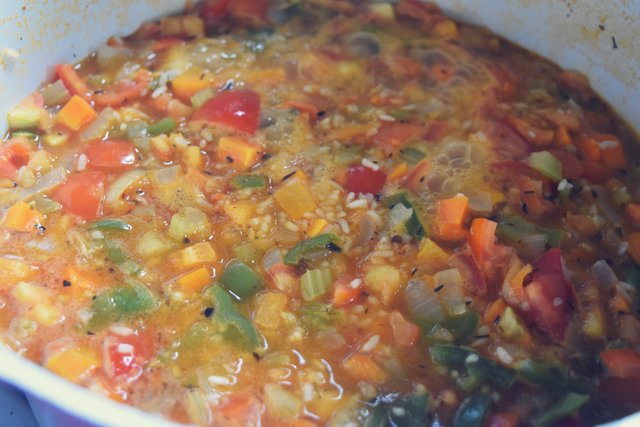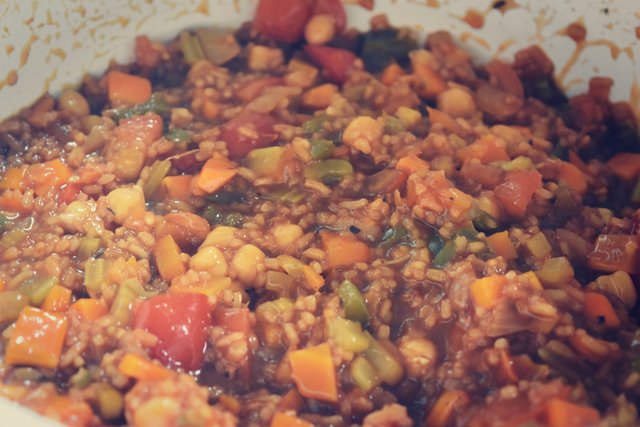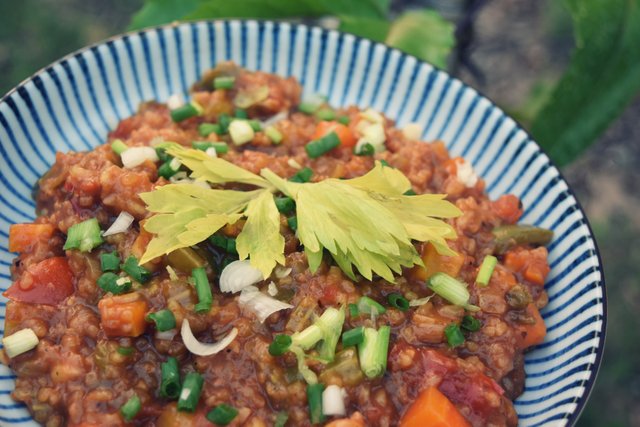 ENJOY ღ ღ ღ
---

FYI: For green smoothie tips, tricks, and recipes, download my FREE GREEN SMOOTHIE EBOOK HERE!
---
ALL CONTENT IS MINE AND ORIGINAL!
PICTURE(s) TAKEN WITH NIKON D5600
---
LET'S CONNECT!
---
Website - Facebook - Google+ - Twitter - Pinterest - YouTube
---
🥑🍓🍆 FIND MORE YUMMY PLANT-BASED CREATIONS BELOW 🥑🍓🍆
---